Elections: Peter Obi Is Better Than Other Candidates, Obasanjo Insists
Peter Obi's presidential ambition got a boost earlier in the year when ex-President Olusegun Obasanjo declared his support for him
Speaking at a recent event in Abeokuta, the Ogun state capital, Obasanjo shared more insights on why he prefers Obi
Interestingly, one of Obi's co-contender is Atiku Abubakar, who served as vice president under Obasanjo
Abeokuta - Former President Olusegun Obasanjo has said Peter Obi, the Labour Party presidential candidate, is better than his co-contestants in Nigeria's forthcoming presidential election.
Obasanjo made the comment on Thursday, January 19, in Abeokuta, the Ogun state capital, while featuring in an interactive session.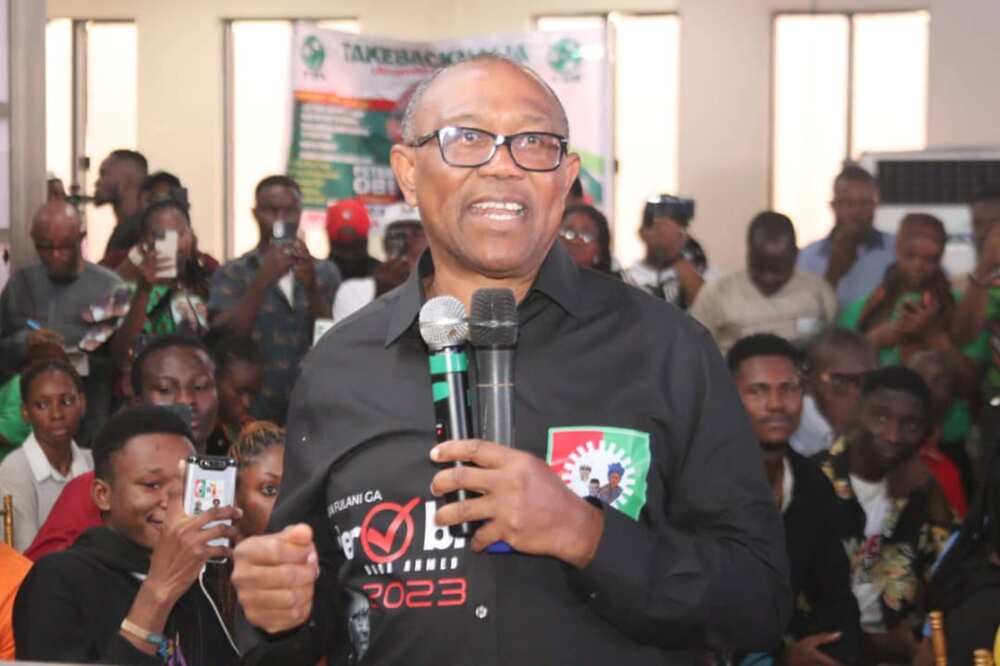 The former president had, in a New Year message, titled 'My appeal to all Nigerians, particularly young Nigerians', expressed his support for Obi.
Punch quoted him as saying:
"The word I used is that one particular candidate has an edge. Taking everything together, I take the character, track record, vision, and what you see in this man as a child of God.
"I said they all claimed to be my mentees, and of course, I won't deny that, but if you are my mentee, they must also admit that I know them a little bit, and if I then know them a little bit.
"I wrote a letter that was almost six and a half pages long and then only had one sentence – 'why should you, as a Nigerian, vote for someone whose character, reputation, and life you would not want for your children?'"
"You are either wicked, unpatriotic, or a truly awful citizen of this country, and if this is who you are, what do you want God to do with you?
"For the last three days, I have had about 35 youths who I have been talking to, and they have all told me that education, security, and corruption are what they are concerned about; the question is, who then can do it?"
Youths give Soludo 48 hours to reinstate Peter Obi's campaign billboards
Meanwhile, the Coalition of South East Youth Leaders, COSEYL, has issued a 48-hour ultimatum to the Anambra state governor, Charles Soludo, to reinstate the campaign billboards belonging to Obi.
The Anambra State Signage and Advertisement Agency last week, dismantled the campaign billboards of Obi in the state.
Following the removal, Daily Post reports that the coalition of Igbo youths condemned the Soludo's actions, stating that if the billboards are not restored, the governor would face the consequences.
2023 Elections: Huge number of registered young voters in Nigeria remarkable, says Damon Wilson
On his part, Damon Wilson, president and chief executive officer of the National Endowment for Democracy (NED), says Nigeria's large number of registered young voters ahead of the forthcoming general elections is remarkable.
Wilson made the comment while chatting with a Legit.ng reporter and other journalists on the sidelines of a meeting he held with pro-democracy activists, civil society leaders, and other partners in Abuja on Wednesday, January 18.
He added that the fact the forthcoming presidential election is unpredictable makes it even more exciting.
Source: Legit.ng