2023 Elections: Ghanaian Pastor Endorses Peter Obi, Says He Should Be Unopposed
A video of a Ghanaian pastor endorsing Peter Obi has gone viral on various social media platforms
The pastor, who is a senior clergy of the Assemblies of God Church, Ghana, hailed Obi's record as a corrupt-free politician
He stated that African countries need leaders like Obi to ensure they compete with their peers globally
A pastor of one of the Assemblies of God churches in Ghana, has endorsed the Labour Party's presidential candidate, Peter Obi ahead of the 2023 general elections.
In a video that has now gone viral on social media, the pastor stated that if possible, Obi should be appointed president instead of being elected.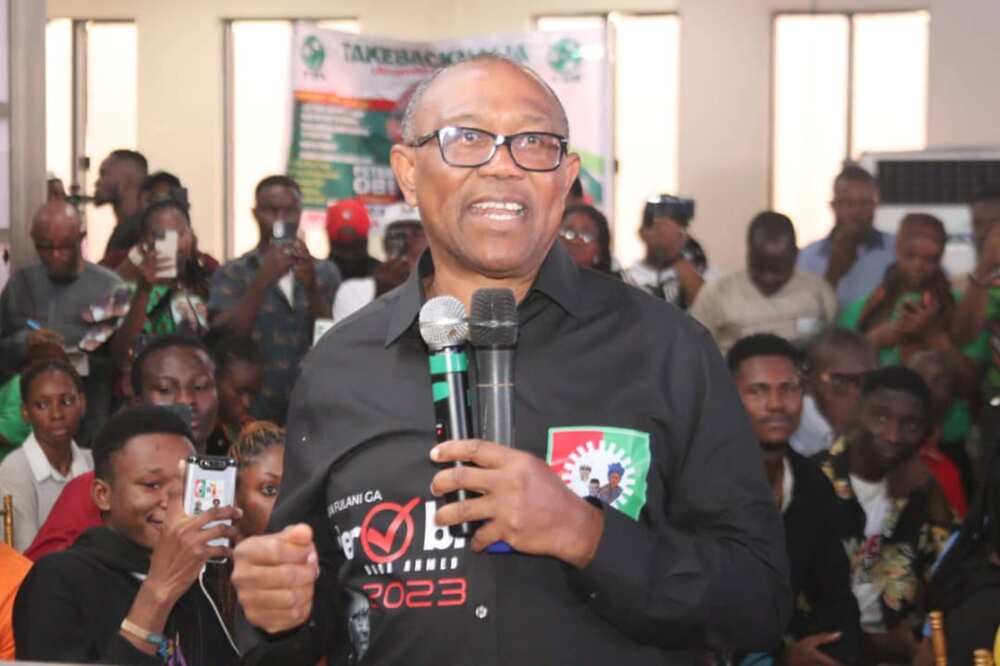 His words:
"Today in Nigeria, three men are standing for election. One of them when you check his record, he left office, just governor, just like regional minister, and he left N75billion in the coffers for the next man.
"Have you ever heard it anywhere in Africa before? Yet, they won't vote for such a man. They are voting for people we don't know what they are talking about. Wickedness.
"Peter Obi, when you listen to his records, if everybody is normal in Nigeria, they shouldn't even do election, they should go and pick the man and put him there."
2023: UK Sky News calls Peter Obi the 'antidote to big man-ism' in Nigeria
In a related development, the UK Sky News has described Obi as the 'antidote to big man-ism' in Nigeria.
In an article that was written by its international affairs editor, Dominic Waghorn, the British tabloid stated:
"Obi is taking on the big powerful interests of Nigerian politics and comes from the Igbo group, who have never had one of their own in the top job."
2023: Don't hand over a sick country to a sick person, says Peter Obi
Recall that Obi recently declared that Nigeria is too fragile to hand over to a sick person in the forthcoming 2023 presidential election.
The Labour Party presidential candidate made the comment while speaking at the University of Nigeria, Nsukka recently.
He advised Nigerians to be wary of who they vote for in the forthcoming polls, because of what is at stake.
2023: UN, ECOWAS caution Nigeria against election violence
Meanwhile, the United Nations and the Economic Community of West African States on Tuesday, January 17, warned Nigeria against violence in this year's general elections.
They gave the warning in Jos, Plateau state, at a mediation training and interactive engagement with some stakeholders.
The international organisations also stated that Nigeria can't afford any crisis, noting that it would affect the West African region.
Source: Legit.ng