Peter Obi Drops Bombshell, Blasts Tinubu, Atiku Over Ambition to Contest 2023 Presidential Election
Peter Obi, the Labour party flag bearer has said that Nigeria's seat of the president is not a retirement home
Obi urged Nigerians especially youths to ensure they cast their votes for presidential candidates with competence
According to Obi, the office of the president is meant for younger people who are agile and can think on their feet
The 2023 presidential candidate of the Labour Party, Peter Obi, has thrown shades at some of the top candidates contesting the forthcoming election in February.
Speaking in Ado Ekiti during his campaign in Ekiti State on Thursday, January 5, Obi said that Nigeria's number one elective office is not a retirement home.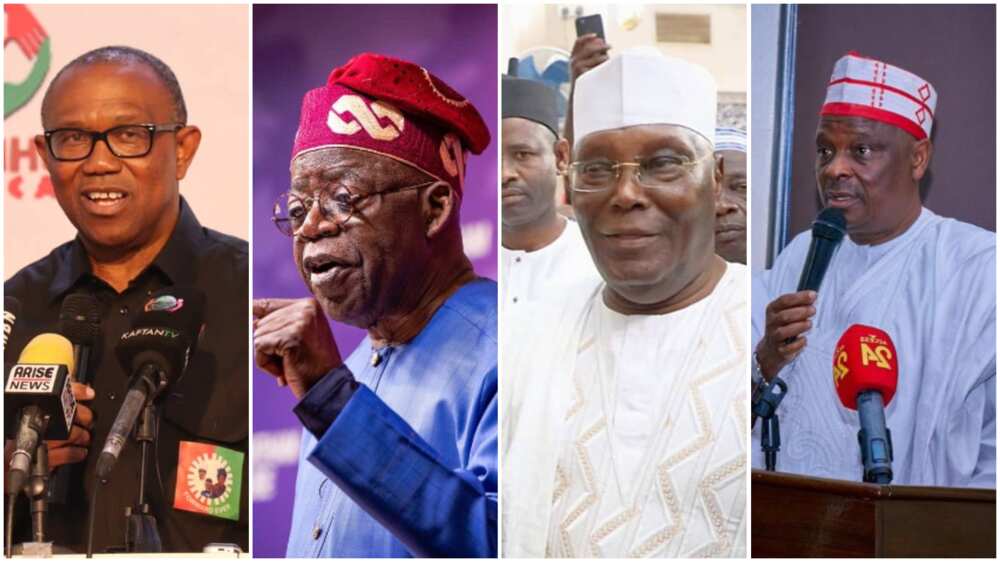 The Punch reports that the former Anambra state governor the seat of the president is not a retirement home to be occupied by people in their 70s and above.
Obi said the topmost office in the country is a place meant for young and agile people with a passion for the country's development.
His words:
"We want people who are competent, who understand the problem of our country. Our people are dying of poverty, we want people that will fight poverty.
The LP government is going to fight poverty. I am committed to building a new Nigeria. Let nobody tell you it is his turn, I am not contesting based on turn, I am contesting as a Nigerian who is the most qualified.
"It is not a retirement home. We want you to take power, our government will be full of young people, youth and women, we want to give power back to you."
Finally, Labour Party Reacts to Obasanjo, Edwin Clark's Support for Peter Obi's 2023 Presidential Candidacy
The recent endorsement of Peter Obi by a former president, Olusegun Obasanjo and an elder statesman, Edwin Clark has continued to elicit reactions.
The Labour Party, the political platform under which Peter Obi is vying for the 2023 presidency has also reacted.
According to the party, more endorsements are expected from top political leaders and well-meaning Nigerians.
Peter Obi reacts to Arthur Eze's remarks over his 'failed' 2023 presidential bid
Peter Obi earlier said that it is politicians like Arthur Eze that he wants to retire with his presidential bid in 2023.
Obi's reaction comes after Eze cautioned against his presidential ambition noting that he was never in support of the former governor's plan to contest in the 2023 election.
A spokesperson for Obi said Arthur Eze's comment over Obi's presidential bid only shows that the businessman is scared of losing his influence on the people.
Source: Legit.ng