Finally, Labour Party Reacts to Obasanjo, Edwin Clark's Support for Peter Obi's 2023 Presidential Candidacy
The recent endorsement of Peter Obi by a former president, Olusegun Obasanjo and an elder statesman, Edwin Clark has continued to elicit reactions
The Labour Party, the political platform under which Peter Obi is vying for the 2023 presidency has also reacted
According to the party, more endorsements are expected from top political leaders and well-meaning Nigerians
The Labour Party has commended the endorsement of its 2023 presidential candidate, Peter Obi by two top leaders of the country.
The Presidential Campaign Council of the party, on Tuesday, January 3, welcomed the decision of an elder statesman and Ijaw leader Chief Edwin Clark to support Obi's presidential candidacy ahead of the 2023 election.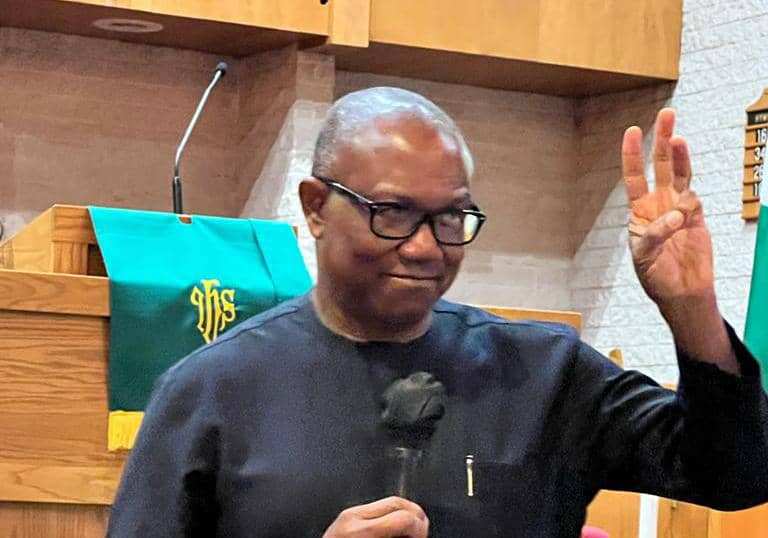 Vanguard reports that the Labour Party's PCC spokesperson, Yunusa Tanko said the party's campaign team is delighted that top Nigerian leaders are speaking up for a better United Nigeria devoid of sentiments.
His words:
"We welcome this endorsement like we welcomed that of our former President,Chief Olusegun Obasanjo.
"What our great leader Chief Edwin K. Clark said is consistent with the growing confidence among statesmen as well as the generality of Nigerians that we have a golden opportunity to save Nigeria and set it on the path of growth"
Peter Obi, Yusuf Datti Baba-Ahmed competent
Tanko noted that the endorsement of Peter Obi by these leaders clearly shows clearly Nigerians young and old are convinced that the former governor of Anambra state and his running mate, Yusuf Datti Baba-Ahmed have the competence and track record of performance to put the nation where it rightly belongs in the comity of nations.
He added:
"The both posses the track record, commitment and zeal to confront the monster that has held this giant nation down for decades.
"We look forward to more endorsements just as we expect the ultimate endorsement of the generality of Nigerians come February."
Peter Obi reacts to Arthur Eze's remarks over his 'failed' 2023 presidential bid
Peter Obi earlier said that it is politicians like Arthur Eze that he wants to retire with his presidential bid in 2023.
Obi's reaction comes after Eze cautioned against his presidential ambition noting that he was never in support of the former governor's plan to contest in the 2023 election.
A spokesperson for Obi said Arthur Eze's comment over Obi's presidential bid only shows that the businessman is scared of losing his influence on the people.
Peter Obi sends strong warning to Nigerian leaders ahead of 2023 presidential election
Meanwhile, Legit.ng had previously reported that Peter Obi urged Nigerians to remain hopeful for a better nation especially as Nigerians prepare to take back their nation, for good, come 2023.
It was reported that Obi while delivering his 2022 Christmas message to Nigerians explained that the celebration of Christmas birthed hope in the world while urging Nigerians to hold onto that firm hope for a better and more productive nation.
He restated that Christmas is a season of love and that the celebration of the birth of Christ should be a constant reminder of how God gave His only begotten son for the salvation of humanity.
Source: Legit.ng