"Best decision": Sister Blocks Brother's Calls After Marriage to Help Him Focus on His wife
A woman who was very close to her brother blocked his calls and messages for a few weeks after he got married
She hoped doing that would help him focus on his wife and stop depending on her for emotional support
He complained of being deserted by her when they finally talked again, but the sister set boundaries for their communication
A woman has revealed how she blocked her younger brother's calls for weeks after he married last December.
She said she wanted him to "cling unto his wife" and stop depending on her for emotional support.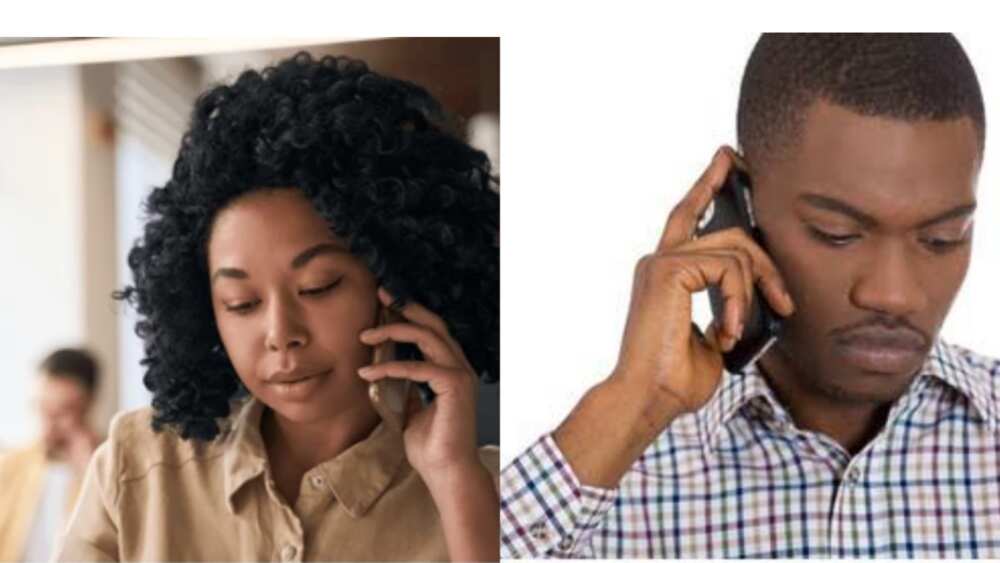 She was his confidant
The woman said they were very close growing up, and he always confided in her about everything. However, he called her a week after his honeymoon, which annoyed her and pushed her to limit his calls.
She disclosed that she did not communicate with him for seven weeks, which shocked him.
Setting boundaries
She said she told him that he could only send her chats from 6 pm and not earlier, adding that she knows he will adjust soon because his wife must come before her.
She also opened up on the reason she took the decision against her brother.
The woman stated she does not want any woman to go through what she has gone through because of her husband's attachment to his family as the first son.
The woman's story has sparked mixed reactions online, with some praising her for being a supportive sister.
Find the entire story below:
"My younger brother and I are 5&6. He got married last December. I told him, uncle goodbye. No more my sister this, my sister that. Sill guy will still want to be calling me weekly after 1 week honeymoon. I started Iimiting his calls.8 Second week of April | blocked him on all channels. Didn't communicate with him for 7 weeks. E shock am.
I said go and behold your wife well. Cling unto your wife. Me I have my husband. Spoke with him again last week. He said I deserted him. Imagine?! I have told him that he can send me chats from 6pm and nothing before. I know he'll adjust soon. His wife comes before me now. I am secure in that knowledge.
That doesn't mean we love each other less. I don't want any woman to go through what I have gone through because of my husband's attachment to all things family because he is the first son."
Read the story on Facebook here
Legit.ng compiled some of the reactions below:
Adekunle Olagboye reacted:
"Did this with all my siblings. I have only male siblings. They should bond with them. Best decision ever."
Bosun Banjoko said:
"Nice woman"
Rosemary Ogwu Ameh commented:
"You are exceptional."
Nigerian man disturbs wife in kitchen with JBL speaker
Meanwhile, Legit.ng reported that a Nigerian lady and her husband treated netizens to a hilarious dance showcase as they had a lovely time in the kitchen.
In a TikTok clip, the lady was busy in the kitchen when her shirtless husband arrived on the scene with their baby in one hand and a JBL speaker in the other.
His wife turned back to see her husband coming close to her with music blaring from the speaker. She happily left her preoccupation and danced with him.
Source: Legit.ng