Mohbad: Nigerian Man Who Drove Naira Marley for 2 Days in 2019 Shares Rare Encounter, Photo Online
A Nigerian man who claimed to have chauffeured singer Naira Marley for two straight days in 2019 has shed light on his encounter
According to the man, Marley had a hideous appearance, adding that the singer's songs didn't deserve to be on the playlist of sane minds
Internet users shared their thoughts on the man's personal experience with Marley as people continued to demand justice for the late Mohbad
A Nigerian man, Mazi Ejimofor Opara, opened up about his experience with singer Naira Marley in 2019.
In a Facebook post, Ejimofor claimed he chauffeured the singer for two straight days and was able to experience him on a personal level.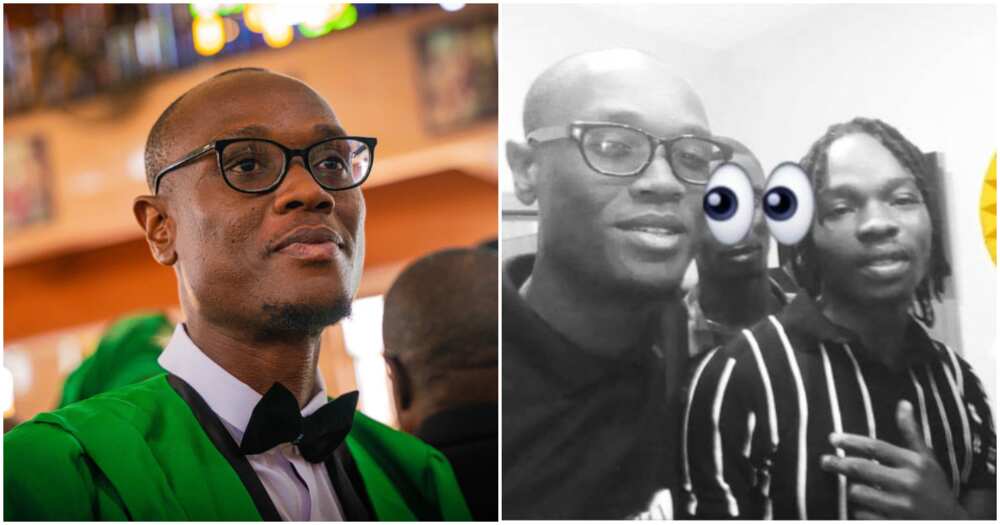 Naira Marley has been in the eye of the storm and under heavy criticism since the untimely demise of singer Mohbad, who was formerly signed to Marley's Marlian Records.
Ejimofor said Naira Marley had a hideous appearance
Attaching a photo he took with the singer, Ejimofor described him as a slow poison. He added that Marley's songs shouldn't even make the playlist of sane minds and claimed the singer had a hideous appearance.
He wrote:
"I met Naira Marley for the first in December 2019. I chauffeurred him personally and experienced him closely for two straight days.
"If I were asked to define him in two words I would simply say, "slow poison". Dude, in my estimation, deserved a place in the rehab. If we didn't find ourselves at this time in musical history where lyrical lewdness is the fad, I don't think his songs deserve any place on the Playlist of the sane-minded. His appearance is hideous -- if you talk so much about this my Gen Z folks would accuse you of profiling.
"But, if you asked me, I would tell you that there is a lot about and in the way we look or present ourselves. The next class of musical brigands soon to be discovered by the Nigerian public would be Burna Boy and, you many not agree with me, Davido. This may sound prophetic but I bet it will surely manifest unless they quit "hard dru.gs" and "juvenile hideous fraternities".
"I wouldn't say more. Where are my Marlians?"
Mazi Ejimofor Opara's post stirs reactions
Ude Uzochukwu said:
"But I love the title "First time in America". As for other features of his person, I cannot say because I haven't met him but for you, the testimonies are primary source so I cannot counter.
"All the same, I pray the proliferation of hard dr.ugs is seriously look into."
Obika James Abuchi said:
"The guy is ev!l, his end has come."
Okonkwo Samuel said:
"I need a simple answer to this my question, what's this guy sin please? Because I hate joining issue I have no crew about, what did he do, was he the one that killed Mhobad?"
Mbadugha Valentine said:
"Marlians !!!! His music caused harm to the society than good. Many young people changed the way they think, act and dress just because of one man."
Ikechukwu Ikechukwu said:
"I don't play his song,,,my brother you need to visit a doctor after staying with him."
Singer Phlames tags Naira Marley's record label as evil
Meanwhile, Legit.ng reported that singer Phlames had tagged Marlian Records as an evil label and called for their license to be revoked.
Phlames shared during the interview that he wasn't sure of the type of agreement Mohbad had with Naira, but it would most certainly be one where the young singer would be assured of his music getting promoted and help make him a star.
However, Phlames noted that he wasn't sure if the deal was fair to Mohbad, which could be why he had to leave the label.
Source: Legit.ng