"Change Oral Pronunciation," Man Tells Nigeria After JAMB Students With Over 300 Scored Lower in English
Nigerian linguist Kola Tubosun proposed that revising the Oral English test in national exams to match Nigerian English accent
He claimed that the current test based on British English pronunciation disadvantages Nigerian students and lowers their scores
His tweet sparks a debate among his followers on the pros and cons of his idea
A Nigerian linguist and writer has suggested that the Oral English test in the country's national exams should be revised to reflect the Nigerian English accent.
Kola Tubosun, who is known for his advocacy for Nigerian languages and culture, made the proposal on Twitter after noticing that many high-performing students had lower scores in English language than in other subjects.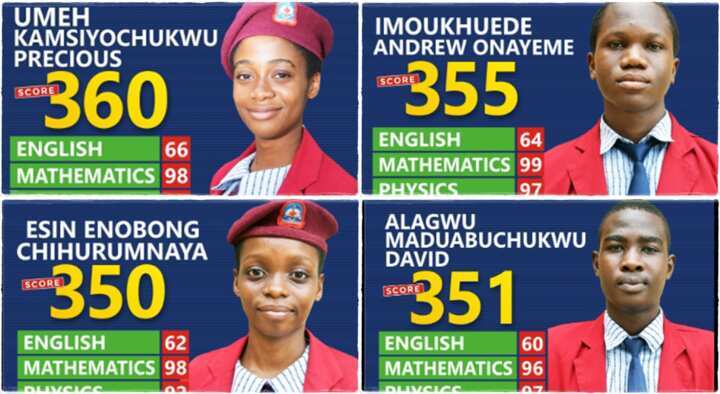 JAMB Students scored low in English
Tubosun shared a screenshot of a JAMB result slip that showed a candidate scoring over 300 out of 400 in the exam, but only 60 out of 100 in Oral English.
PAY ATTENTION: Follow us on Instagram - get the most important news directly in your favourite app!
JAMB is the Joint Admissions and Matriculation Board, which conducts the Unified Tertiary Matriculation Examination (UTME) for admission into higher institutions in Nigeria.
Oral English is one of the four components of the Use of English paper, along with grammar, comprehension and vocabulary.
Tubosun tweeted:
"My working theory is that if the 'Oral English' component of JAMB and WAEC is revised to reflect the Nigerian English phonology, kids will stop performing so poorly in it."
WAEC is the West African Examinations Council, which administers the West African Senior School Certificate Examination (WASSCE) for secondary school leavers.
Tubosun argued that the Oral English test was based on British English pronunciation, which was not familiar to most Nigerian students who spoke with a Nigerian accent.
Kola Tubosun told Legit.ng:
"Imagine failing English just because you applied your own phonological logic to exam questions, and now you can't go university where you'd applied to study medicine or engineering or Agric. The schwa should be removed from the syllabus totally, because nobody outside of FM radio, with their exaggerated accents, uses it in real life."
Students at disadvantage
He said that this created a disadvantage for them and did not reflect their actual competence in the language.
He also pointed out that Nigerian English was a recognized variety of English by the Oxford English Dictionary and other linguistic authorities.
Tubosun's tweet sparked a debate among his followers, with some agreeing with his idea and others questioning its feasibility and implications.
Some suggested that there should be more exposure to different accents of English in the curriculum, while others warned that changing the Oral English test could affect the international recognition of Nigerian certificates.
Find the link to the tweet below
Over 130 students score 300 and above in JAMB, deeper life high school celebrates them
Meanwhile, Legit.ng earlier reported that Nigerians on Facebook are celebrating some intelligent students from Deeper Life High School who did well in their Unified Tertiary Matriculation Examinations (UTME).
The school unveiled the students in a Facebook post, saying over 130 of them scored 300 and above in the nationwide UTME test.
One of the students, Kamsiyochukwu Umeh, who scored 360, emerged as the overall best student in the 2023 UTME. Kamsiyochukwu said her school frowns at examination malpractice, and any student caught in the act is expelled immediately.
Source: Legit.ng