NIN-SIM Linkage: We Want 2-Month Extension as Deadline Nears, Telecom Subscribers Beg NCC, Give Reason
Subscribers are appealing for an extension of the National Identity Number-Subscriber Identity Module data verification
According to the president of the telecoms subscribers, Adeolu Ogunbanjo, there is a need to extend the deadline of NIN-SIM linkage, to allow full execution of the security policy
Ogunbanjo stated further that as the deadline draws nearer, registration centres are extremely crowded, noting a two-month extension would aid full participation of Nigerians in the exercise
Telecommunication subscribers are seeking a two-month extension of the Sunday, October 31 deadline for National Identity Number-Subscriber Identity Module data verification.
The President of the National Association of Telecoms Subscribers, Adeolu Ogunbanjo, highlighted the need to further extend the deadline of the SIM-NIN exercise to allow for the full implementation of the security policy, The Punch reported.
According to Ogunbanjo, registration centres for NIN are now jam-packed because the deadline is about to expire.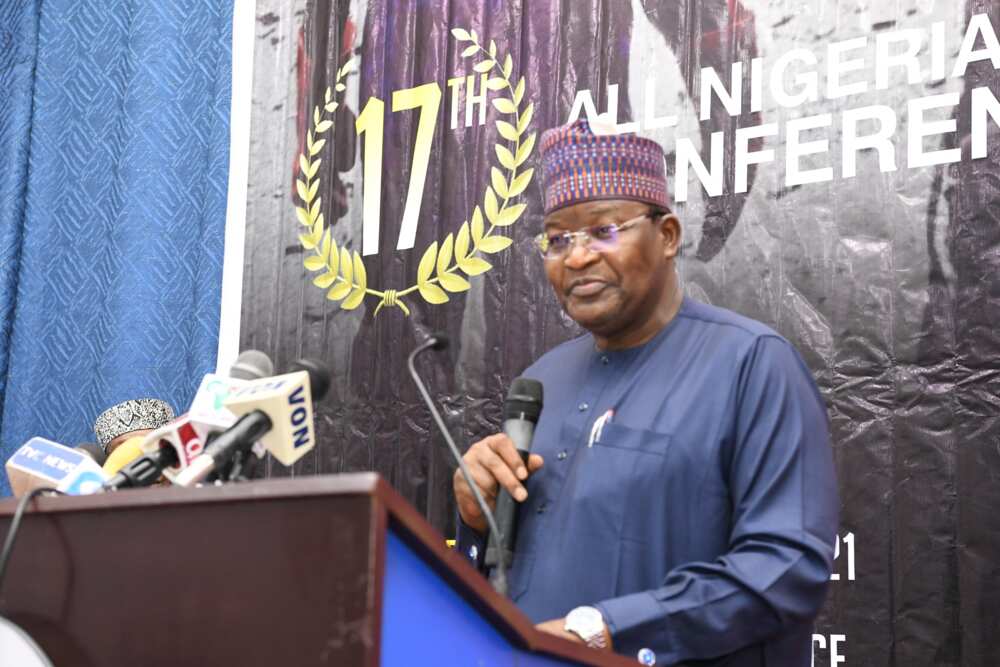 He said:
PAY ATTENTION: Install our latest app for Android, read best news on Nigeria's #1 news app
"We have been at it for close to one year now. They started by giving a six-week deadline, and on and on till March, then June, and now Sunday, October 31.
"In view of the current security situation, which necessitated the policy, we want the deadline to be extended to the end of the year, so that from January 1, there won't be any excuse. But I also would want a situation where subscribers should take advantage of the remaining days left in this window."
He added that:
"Unfortunately, the centres are now jam-packed. I was at one on Friday. Another two months won't be bad. We are pleading for a two-month extension – November and December – so that full implementation of the security policy can start in January."
Speaking on the number of registrations, he said about 60 million unique subscribers had linked their SIMs to their NIN.
Ogunbanjo said:
"According to Association of Licensed Telecoms Operators of Nigeria, they said they had done close to 60-something million. And there are over 110 to 118 million unique subscribers. There is a need for an extension to cover everyone. Whoever doesn't register afterwards by end of December would have themselves to blame."
When asked if the date for the SIM-NIN linkage would be extended, a source in the NCC revealed:
"What I know is that the deadline is there. There has not been any statement yet on whether it would be reviewed or not."
The Executive Vice Chairman, Nigerian Communications Commission, Umar Danbatta, had recently disclosed that over 180 million telephone lines had been linked to NINs.
Since the SIM-NIN policy came into effect, telecommunications companies have lost over 18.58 million subscribers after the total number of subscribers peaked at 207,578,237 in October 2020.
The NCC, in a recent radio broadcast, said the October 31 deadline for SIM-NIN linkage was sacrosanct.
According to the NCC, Nigerians without NIN will be denied the opportunity of acquiring driving licences and passports.
NCC's Director of Public Affairs, Dr Ikechukwu Adinde, had said that:
"Soon, people without NIN will be denied of necessary services that play vital roles in their lives including acquisition of driving licence, passport."
Earlier, The NCC alerted Nigerians of new malware, Flubot that "targets Androids with fake security updates and App installations," a report by Premium Times also indicate.
The NCC said its findings show that Flubot "impersonates Android mobile banking applications to draw fake web view on targeted applications" and its goal transcends stealing personal data and essentially targets stealing of credit card details or online banking credentials.
NCC denies plan to disqualify Nigerians under 18-years from owning SIM cards
Meanwhile, Legit.ng had earlier reported that the Nigerian Communications Commission (NCC) has described reports that it plans to disqualify Nigerians below the age of 18-years-old from owning or registering Subscriber Identity Module (SIM) cards as misleading.
Guardian reports that the NCC in a statement signed by Ikechukwu Adinde, its director of public administration said the new report is a misrepresentation of the proceedings of the Reviewed/Draft Registration of Telephone Subscribers Regulations organised by the commission.
According to Adinde, parents are allowed to acquire SIM cards for their children and wards.
No more extension, NCC issues final warning to Nigerians yet to link their SIM with NIN
Earlier, the Nigerian Communications Commission (NCC) issued a stern warning to Nigerians yet to have their Subscriber Identity Modules(SIM) cards linked with their National Identity Numbers (NIN) to do so before the Sunday, 31st, October deadline.
According to the commission, those yet to comply will no longer be able to use their lines upon the expiration of the deadline.
NCC issued this warning in a statement after the conclusion of the second edition of the Telecoms Consumer Town Hall radio program, held on Wednesday.
Source: Legit.ng