"Nollywood Is Not a Ground for BBL, Runs & Instagram Stars": Kanayo O Kanayo Blows Hot in Viral Clip
Ace Nigerian movie star Kanayo O Kanayo (KOK) has sparked a significant conversation online with some comments he recently shared about Nollywood
During a recent interview with Afia TV, Kanayo O Kanayo was seen looking livid as he complained about some indecencies destroying the Nigerian movie industry
He noted in the viral clip that Nollywood shouldn't be a place for BBLs, runs, thieves, homosexuality and Instagram stars
Veteran Nollywood filmmaker Kanayo O Kanayo has recently shared some endearing views about the Nigerian movie industry that have been trending online for a while now.
Kanayo O Kanayo, during a recent interview with Afia TV, slammed actors and actresses involved in BBLs, runs, and homosexuality, noting the movie industry should not be a ground for such.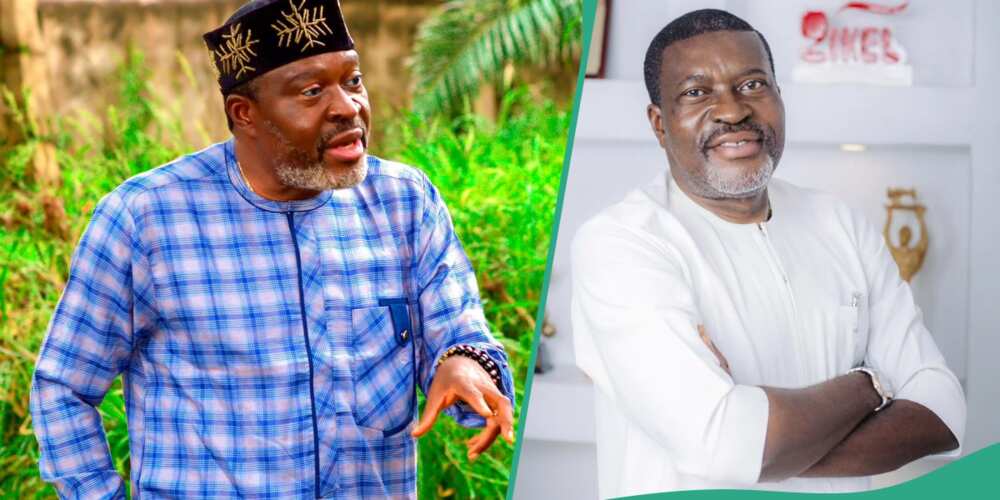 He also noted that Nollywood should not be a retirement ground for people who failed in other spheres of life.
"Instagram stars are the cause of all this problems" - KOK said
The veteran actor also called out social media influencers, whom he described as Instagram stars, as one of the biggest causes of the disrespect currently shown to Nollywood.
Kanayo O Kanayo noted that these Instagram stars have limited time in the sun and would fizzle away as fast as they come.
Watch an excerpt of KOK's interview below:
Nigerians react to Kanayo O Kanayo's comments about Nollywood
See some of the reactions that KOK's comment stirred online:
@mheenarh__:
"Man is saying the facts. To be a successful actress now be like BBL dey requirements."
@cruzzking:
"Any woman with BBL will be used for Sacrifice."
@abayomi_alvin:
"Sir…you said "Should not be a ground"? …it has been a ground since o…infact dey don dey build house on top this ground sef….na to build estates and cities remain like dis."
@luchyclaire30:
"A man should always be bold like this man .. Stating facts with his full chest."
@mseroticaa:
"He's speaking facts sha. If you hear what's going on there, you'll want to vomit. He should also talk about those producers and directors that take advantage of people. Both male and female. What happened to Kunle Remi is just one of the crazy stories you hear."
@tonia.gram_:
"Nna anyi Sacrifice stating facts."
@xpensive_fatima:
"In Nigeria with nyash you can make it."
@teeh_lyfstyle:
"Nnayi sacrifice as they don't want to listen. Do with them as you wish sir."
@w.u.r.a.h:
"Watch the woke generations come for him in 1,2,3."
@franyjacobs:
"So many languages in the world and Kanayo chose to speak facts."
Kanayo O Kanayo's prayer for his son leaving home goes viral
Legit.ng recalls reporting a recent video of Kanayo O Kanayo praying for his son Montiel while leaving Nigeria for the United States of America.
The actor in the trending clip said to his son that America will favour and celebrate him, and all his efforts shall have a fruitful end.
Kanayo described his son, Montel, as a good boy and prayed that he wouldn't become a burden to him and the family and would remain a he.
Source: Legit.ng