Japa Formula: Int'l Passport, IELTS, Academic CV, Man Releases 13 Tips To Get Foreign Scholarships
High school students and undergraduates seeking academic scholarships abroad have been given a lifeline
This lifeline includes 13 crucial tips that must be followed to acquire a scholarship in some of the finest institutions abroad
A renowned scholarship consultant, Oludayo Sokunbi (Deewon), rolled out 13 invaluable tips on his social media page
In an increasingly interconnected world, the pursuit of higher education transcends borders. As education costs continue to rise, many aspiring students seek alternative avenues to achieve their academic dreams.
One avenue that opens doors to exceptional educational experiences while minimizing financial burdens is the pursuit of foreign scholarships.
These scholarships provide access to world-class institutions and foster cross-cultural experiences and global perspectives.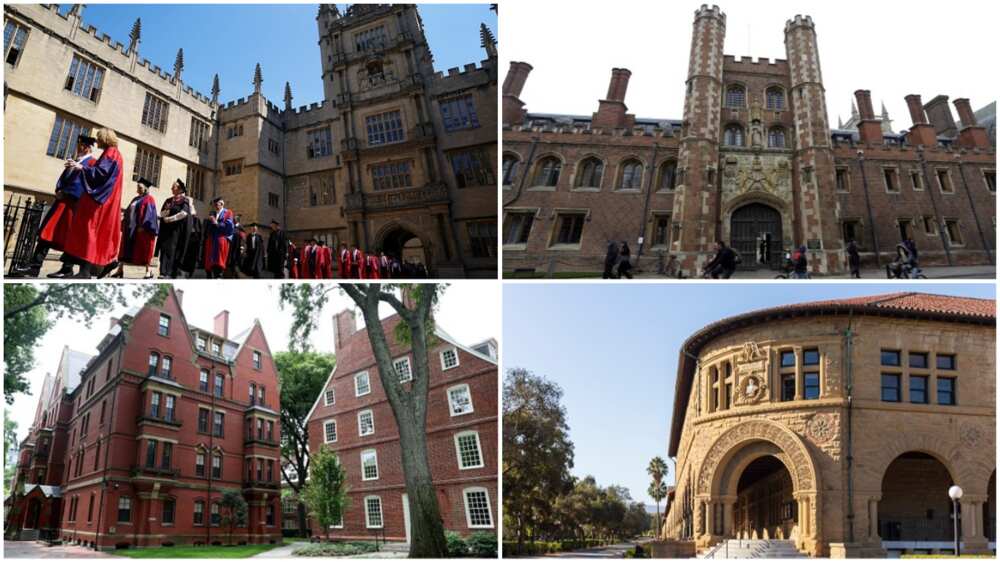 However, navigating the intricate world of foreign scholarships can be challenging, as the competition is fierce and the application processes can vary significantly from one opportunity to another.
PAY ATTENTION: Сheck out news that is picked exactly for YOU ➡️ find the "Recommended for you" block on the home page and enjoy!
To help you embark on this exciting journey towards securing a scholarship to study abroad, Oludayo Sokunbi (Deewon), a scholarship consultant, rolled out 13 invaluable tips for ambitious high school students and seasoned undergraduates with dreams of studying overseas for advanced degrees.
1. Get Int'l passport
An "international passport" is an official government-issued travel document that certifies the identity and nationality of the holder.
It typically contains the holder's name, photograph, date of birth, nationality, and unique identification number.
Passports are essential for international travel, as they provide proof of identity and citizenship and allow individuals to cross international borders legally.
2. Write TOEFL/GRE/IELTS
TOEFL, GRE, and IELTS are standardised tests commonly required for admissions to educational institutions, particularly in English-speaking countries, and sometimes for immigration or employment purposes.
TOEFL means Test of English as a Foreign Language, GRE means Graduate Record Examination, and IELTS means International English Language Testing System.
The choice between TOEFL, GRE, or IELTS depends on one's specific goals, the requirements of the institution or organisation you are applying, and one's personal preferences.
3. Talk to your past lecturers about recommendation letters
This is another crucial aspect of obtaining a scholarship that will help widen the chances of an individual to attain a scholarship.
Your past professors and supervisors must attest to you by writing a recommendation letter.
This letter must contain your good attributes before it can boost your chances.
4. Get your undergraduate transcript from your school
Your previous university must provide your transcript for a shot at a postgraduate scholarship program.
This transcript will be sent to the prospective foreign school for vetting and verification.
Also, the grades contained in the transcript constitute a significant booster for a shot at obtaining a scholarship.
Other tips to consider include;
5. Look for schools that offer your course
6. Write Academic CV
7. Send emails to Professors (Check pinned tweets 5-8)
8. If you have HND or 2 2, do WES evaluation (Check pinned tweet 16)
9. Write SOP/Motivation letter
10. Apply to as many public scholarships as possible.
11. Ensure you secure a supervisor before applying to that school or meet all admission requirements.
12. Some schools (especially in the USA) do not require securing a supervisor; hence, ensure your application package is competitive.
13. Pray, Work hard, and Network.
University Rankings: Top 10 best Universities in the UK 2023
In another development, the new global ranking for the best universities in the United Kingdom has ranked Oxford University as number one.
Other universities like the University of Cambridge, Imperial College, and University of Edinburgh also made the list.
Source: Legit.ng