Dan Blocker bio: wife, son, net worth, cause of death
Hollywood's Dan Blocker was an iconic actor whose impact was greatly felt in the 1950s- 1970s. His most famous role was that of Hoss Cartwright in the NBC Western television series Bonanza. There are many interesting facts about Dan Blocker and his career that are worth noting.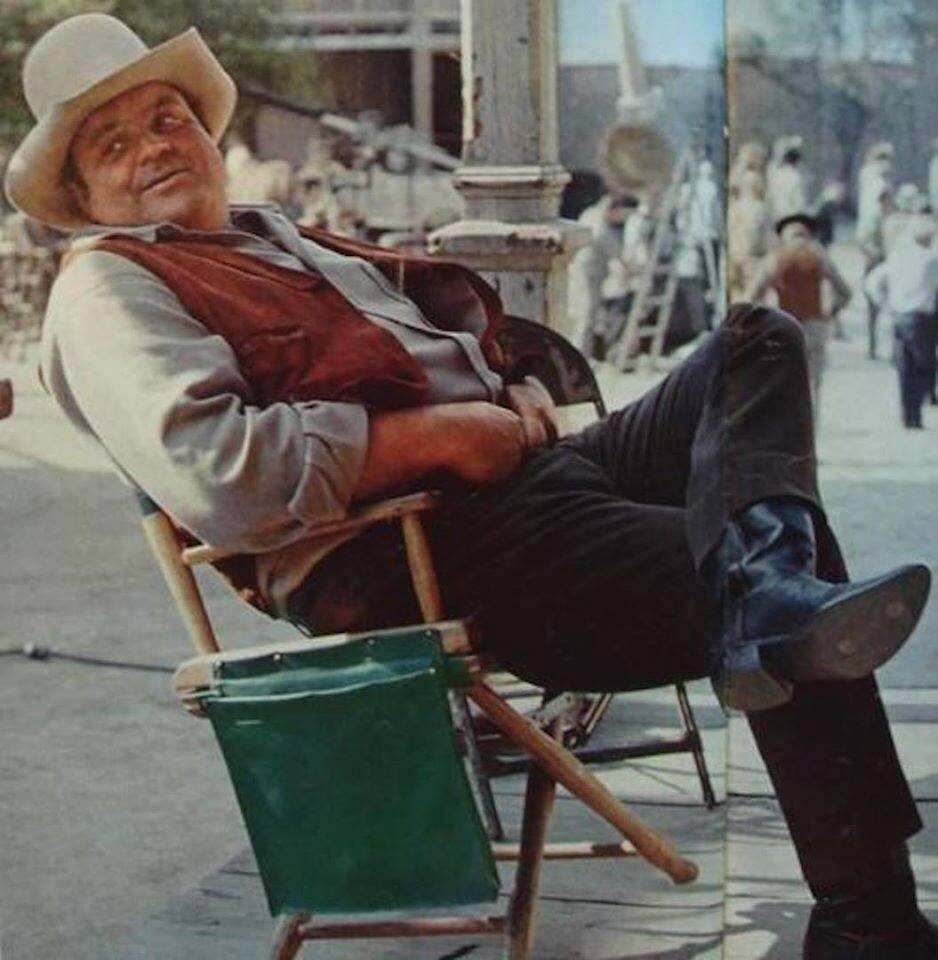 From war veteran to one of old Hollywood'' most beloved and celebrated actors, Dan Blocker made drastic career changes, and they definitely paid off big time. To this day, fans still remember him and his iconic role in the series.
Dan Blocker profile summary
Name: Bobby Dan Davis Blocker
Date of birth: 10th December 1928
Date of Death: 13th May 1972
Place of birth: Bowie County, Texas, USA
Zodiac sign: Sagittarius
Nationality: American
Ethnicity: Caucasian
Height: 6'3 (193cm)
Weight: 136kgs (300 pounds)
Hair colour: Brown
Eye colour: Blue
Wife: Dolphia Lee Parker
Occupation: Teacher, coach, war veteran, and later he became an actor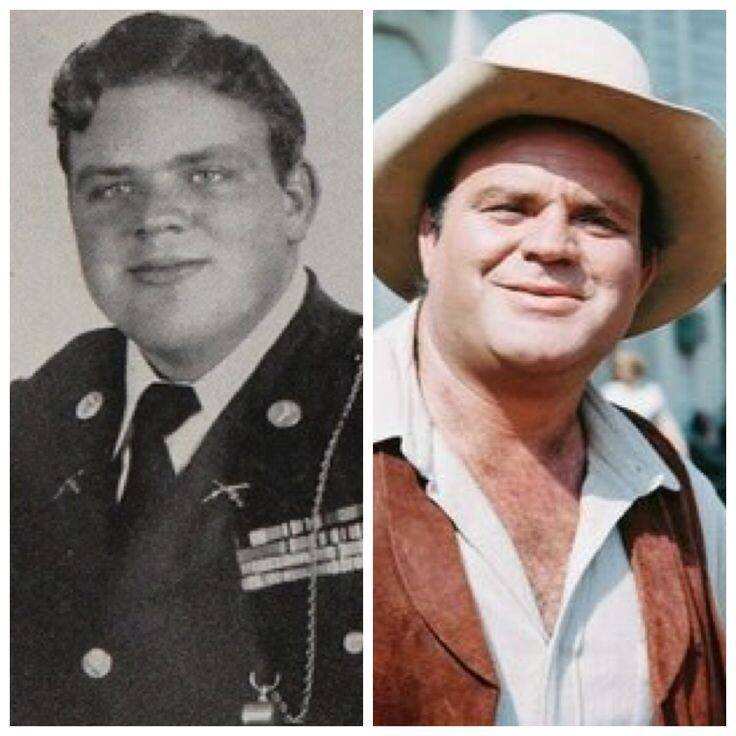 Dan Blocker bio
Dan was born as Booby Dan Davis Blocker in De Kalb, Bowie County in Texas, USA. His parents were: father Ora "Shack" Blocker and mother Mary Arizona Blocker (née Davis). Ora Blocker was a farmer, but after they were hit by The Great Depression and lost their farm, he moved his family to O'Donnell where he opened and ran a grocery store.
Dan attended the Texas Military Institute and in 1946, began his undergraduate studies Hardin-Simmons University in Abilene, Texas. While there, he played football and also performed in a school play. In 1950, he graduated with a degree in English. He went on to Boston where he did repertory work and eventually joined and served in the army and worked his way to the rank of Sergeant. He served in the 45th Oklahoma Division.
After his time in the army, in 1952, he attended Sul Ross State Teacher's College in Alpine, Texas. While there, he earned a master's degree in Dramatic Arts. He then became a teacher and taught English and drama at a Sonora, Texas high school. Dan Blocker then moved Carlsbad, New Mexico, where he taught sixth grade. He chose to further his education, and thus, moved his family to California with a vision to pursue a PhD.
Before fully beginning his studies, he started acting. Some of the movies that helped him get recognized are Gunsmoke, The Rifleman, Maverick and Have Gun - Will Travel. He also appeared in Western-themed series such as Cimarron City and The Restless Gun. He was cast in the famous Bonanza, and despite a shaky first season, the series went on to become one of the most loved series in that era. It was so incredibly successful that it ran for 14 seasons in total. Clearly, Bonanza was a fan favourite because even today, not many series can successfully make it to 5 seasons and still keep up high ratings.
Dan Blocker height and weight
The actor stood at 6'3 and weighed 136 kgs (300 pounds).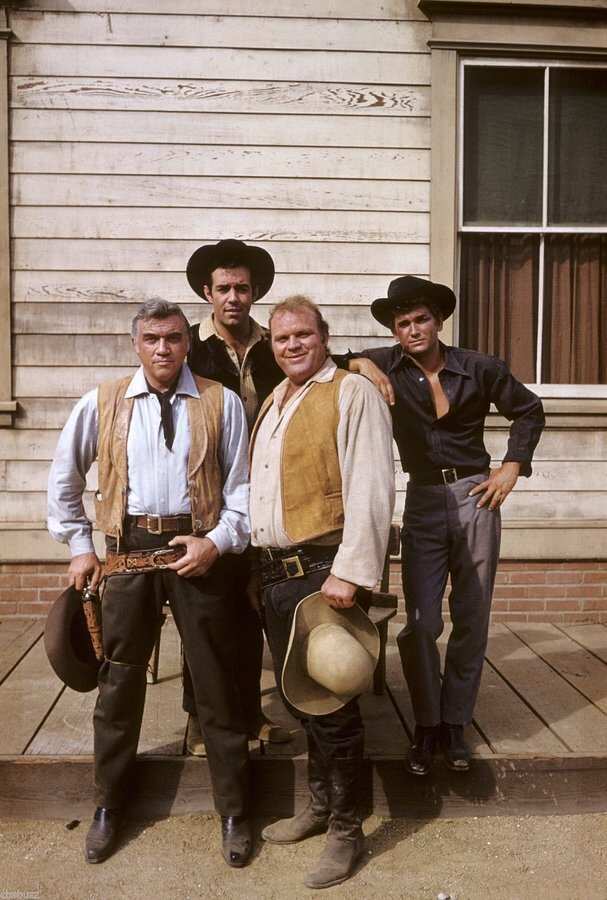 When talking about his weight, he once said:
"Being big has its advantages, especially when you're doing the rounds of the agents' offices. They don't forget you in a hurry. But it has its disadvantages, too. You've got to have a bed special made . . . mine is 7 feet long. You've got to be careful when you sit down. I used to wreck a couple of chairs a week in the studio. Weight is a problem with me........If I had been a little guy I'd probably still be teaching school in Carlsbad, New Mexico."
READ ALSO: Lexy Panterra bio: age, boyfriend, net worth
Dan Blocker wife
The actor met his wife back when he was in Sul Ross State Teacher's College.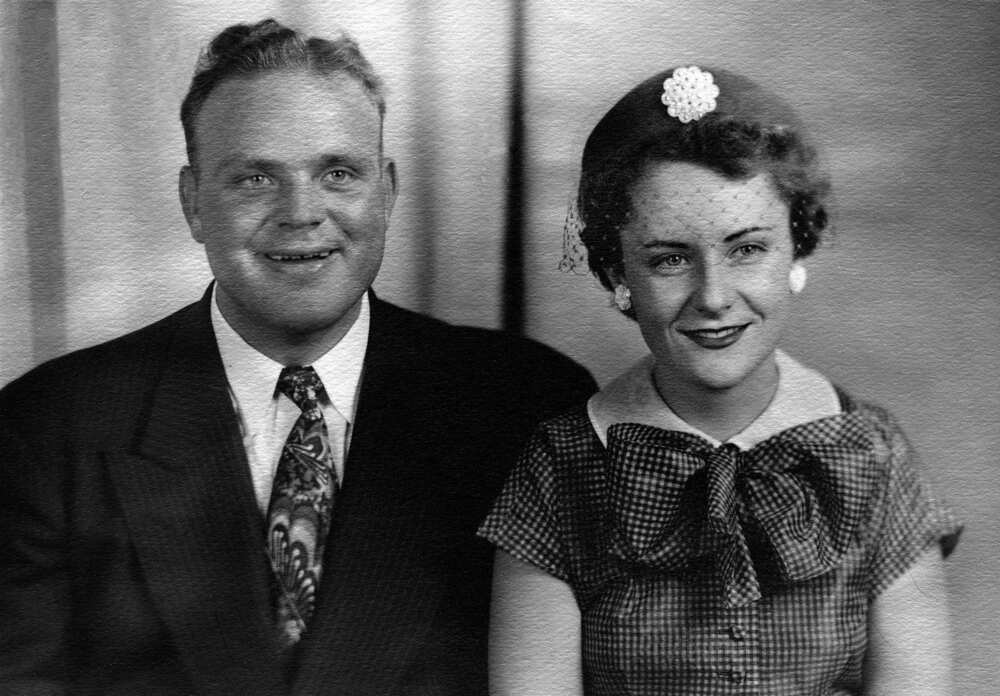 The two tied the knot on 25th August 1952 and were married until 13th May 1972 when Blocker passed away. The couple was blessed with four children, namely:
David Douglas Blocker— He is a famous producer in Hollywood
Dirk Blocker— An actor best known for his portrayal of Hitchcock in Brooklyn Nine-Nine
Debra Lee Blocker
Danna Lynn Blocker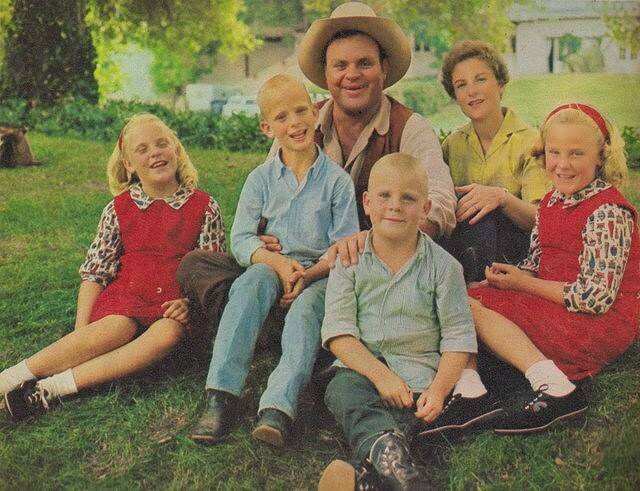 His two daughters are twins.
Dan Blocker son
Talent for the silver screen runs in Dan Blocker's family. Both of his sons are in Hollywood, and their careers are flourishing. His firstborn son David Blocker works as a producer. Some of his famous movies and series are like Hannah Montana: The Movie and The Shannara Chronicles.
His 2nd son Dirk Blocker followed his father's footsteps as he is an actor. Dirk started acting just two years after his father Dan passed in 1974. One of his earliest roles was in Little House on the Prairie (1974). His well-known roles have been on Poltergeist, Prince of Darkness and the comedy series, Brooklyn Nine-Nine.
Dirk still honours his father for his service to his county, his work as a teacher and his television achievements.
What was Dan Blocker cause of death?
The actor's life was unexpectedly cut short at the young age of 43 years old. What caused Dan Blocker death at such a young age? His death was caused by complications following a cholecystectomy, which is gallbladder surgery.
During this time, he was still filming for Bonanza, and the show was on its 13th season. His absence was greatly felt on the show as well as by fans of the show as the series only lasted MORE one season after he died, ending at season 14. The show-runners choose to address Dan Blocker's death on the series by making an episode to honour him and say 'goodbye' to his character.
Dan Blocker was buried in a family plot at the Woodmen Cemetery in his home city of De Kalb, Texas. His family buried him next to his mother, father and sister. Despite his early death, Dan had lived quite a full life, had a beautiful family and an immensely successful career.
Dan Blocker net worth
Dan was an incredibly hardworking man. His hard work, talent and charisma on screen led to him having a very successful career. His work in film led to him having a net worth of $5 million at the time of his death. This amount is equivalent to $25 million today. During his time filming Bonanza, he was being paid $11,000 a week.
Apart from making money from acting, he also made his income from his chain of restaurants called Ponderosa Steakhouse and Bonanza Steakhouse in Texas. These two chains were buffet/steakhouse restaurants.
Now you know the top interesting details about Dan Blocker. He was truly an exceptional man who was very much loved by all who came across him. He shall forever live in our hearts.
READ ALSO: Teri Polo bio: net worth, tattoos, death hoax, is she gay?
Source: Legit.ng