Japa: Top 4 US Universities That Accept HND Transcripts From Nigerians Without WES Evaluation
The desire to leave Nigeria and study abroad has become popular among many Nigerian youths. As soon as they graduate from higher institutions such as polytechnics, universities, and colleges, they look forward to travelling abroad to further their studies.
One of the countries considered as a top choice is the United States of America. Some who desire to travel to the USA for their master's degree only possess Nigeria's Higher National Diploma (HND).
They often wonder if the schools they want to attend accept HND without World Education Services (WES) evaluation.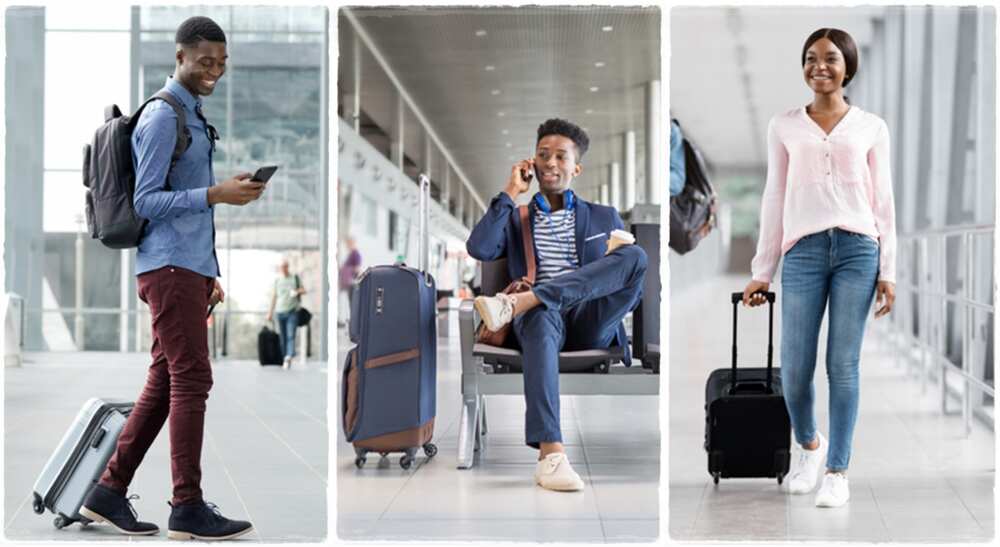 WES helps foreign students convert their home certificates, such as HND, to US equivalents. At the moment, the cost of WES evaluation for HND is pegged at N161k, according to the WES website.
This amount is often considered exorbitant by many Nigerians seeking admission in the US with their HND certificates.
But the good news is that there are universities in the US that accept HND transcripts without WES evaluation. This article highlights four of them.
1. University of Vermont uses in-house evaluation
Founded in 1791, the University of Vermont is one of the top study destinations that Nigerians can consider to further their education abroad with their HND.
Scholarship Carfe lists the University of Vermont as one of the schools where Nigerian students can apply without having their HND transcripts evaluated by WES.
The school waives the WES evaluation for international students who apply to study there. However, there is a caveat that the school would evaluate the documents in-house.
A statement on the school's website reads:
"While unofficial transcripts are acceptable for review of applications, an official transcript will be required for a program to admit you. If you do not use an approved credential evaluation service, academic credentials earned from institutions outside the United States will receive an in-house evaluation."
2. The University of Oklahoma accepts HND transcript
Nigerian students wishing to study in the United States can also apply to the University of Oklahoma without having their HND transcripts evaluated by WES.
Located at 660 Parrington Oval, Norman, Oklahoma, the university made it clear that in-house review is adopted while deciding whether to accept a candidate or not.
It states:
"To be eligible for graduate study at The University of Oklahoma, you must have received at least a bachelor's degree or equivalent from an institution approved to offer credit and degrees at the bachelor's level or higher by the home country's Ministry of Education (or other government authorized authority).
"Your Admissions Counselor will review your academic records and determine whether you are meet the eligibility requirements. In some circumstances, we may request that you submit additional documentation to assist in this evaluation process."
3. Illinois State University accepts HND without WES
Students who want to further their education at Illinois State University can apply to the school without a WES-evaluated HND.
The Illinois State University was founded in 1857 and remains a good study destination for Nigerians going to the US for additional certificates.
The ISU states in its international students guidelines that it accepts unofficial academic records from all schools attended.
The school adds that:
"If accepted to the University, we will require official academic records from all schools attended."
This means students can apply to the school and submit their documents without going through WES.
4. The University of Arizona also waives WES
Scholarship Cafe also lists the University of Arizona as one of the schools that accepts HND transcripts without WES evaluation.
The school listed Nigeria on its website as one of the countries where it accepts a four-year first degree, a bachelor or a professional title from its students.
Lady gets fully-funded scholarship in Canada
In a related story, Legit.ng reported that a Nigerian student relocated to Canada after getting a scholarship.
The lady, Farida Zakariya, studied Pharmacy at ABU, and she is set to pursue a master's degree in experimental medicine in Canada.
Beginning in September 2023, Farida will commence studies at McGill University under the McCall MacBain Scholarship.
Source: Legit.ng