Crystal Espinal biography: Who is Tyreek Hill's ex-girlfriend?
Crystal Espinal is an American businesswoman well known for her previous relationship with Tyreek Hill, whom she supported during his football matches. What else do you know about Crystal Espinal?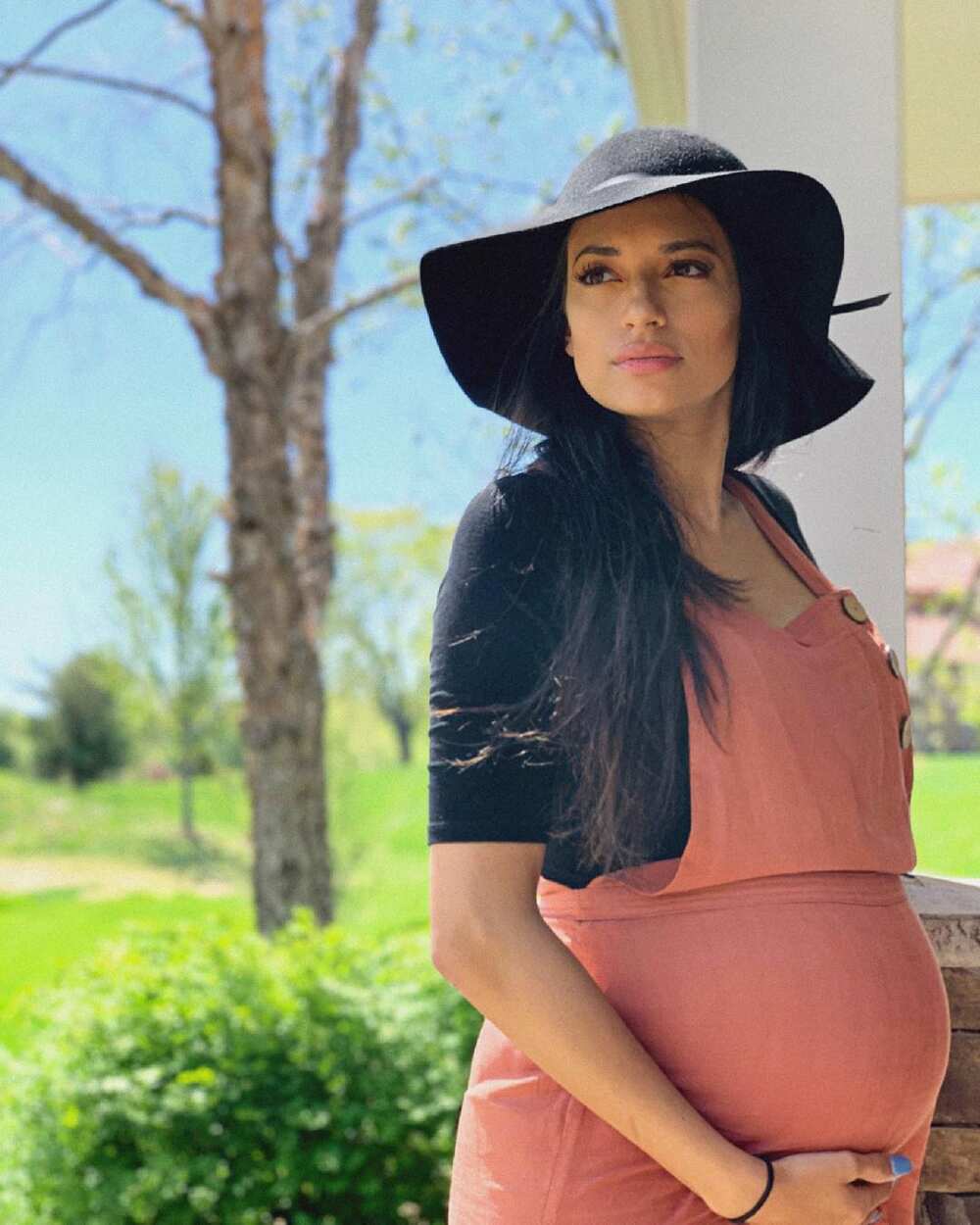 Here is everything you need to know about Tyreek Hill's ex-girlfriend.
Profile summary
Full name: Crystal Espinal
Date of birth: August 4, 1994
Age: 26 years (as of 2020)
Place of birth: Texas, United States
Nationality: American
Parents: Sergio and Dana Espinal
Crystal Espinal bio
Crystal Espinal was born on the 4th of August 1994 in Dante, Texas (USA). Her nationality is American and ethnicity is White.
Her age is 26 as of 2020.
Family
She was born to Sergio Espinal and Dana Espinal. She also has a brother named Brandon Espinal.
Education
She attended Tahlequah High School and later she attended Oklahoma State University.
Body measurements
Judging from Crystal Espinal photos on Instagram, Crystal is a very beautiful woman with curly hair. She has a tall height, of 1.67 m or 167 cm, and she weighs 60 Kg or 132 lbs.
Crystal Espinal Tyreek Hill relationship
Crystal is not married yet, but she was previously engaged to longtime boyfriend Tyreek Hill, an American footballer. Tyreek Hill and Crystal Espinal began dating in 2014, and Hill proposed to Espinal in September 2018.
Together, they have a son named Zev, who was born in July 2015, and twins Nakeem and Nyla, who were born in July 2019.
Following the twin's birth, Espinal filed a petition with the Johnson County District Court to establish child support and supervised visits with the children. The petition also served to confirm the paternity of the twins.
Neither Espinal nor Hill have gone public with photos or information about the twins on social media.
Are Tyreek Hill and Crystal Espinal still together?
No, they are not.
What happened to Crystal Espinal baby?
In March 2019, Hill was investigated for alleged battery after an incident in which his three-year-old son sustained a broken arm. The following month, his son was placed into care temporarily as a result of an emergency hearing conducted by the Kansas Department of Children and Families.
Espinal accused Hill of the abuse against their son in a recording that was later released publicly. In the audio, Hill denies being responsible for breaking their son's arm and suggests that Espinal had been abusive. He also threatened Espinal, saying she should be "terrified" of him, too.
Hill was indefinitely suspended while the NFL investigated the situation, though the league eventually declined to punish Hill and the Chiefs cleared him to return to the team at the start of training camp
On April 24, the Johnson County District Attorney Steve Howe released a statement, saying that his office believed a crime had been committed but the evidence did not allow them to conclude the perpetrator and that the Kansas Department of Children and Families continued to investigate.
On June 10, reports surfaced that medical investigations showed his son's arm was broken by accident and in a way that indicated it was broken bracing for a fall.
Tyreek Hill Crystal Espinal legal troubles
In December 2014, Crystal was assaulted by her then-fiance Tyreek Hill. Crystal, who was pregnant at the time, was 20-years old.
Hill reportedly got furious after he saw messages on her phone. He then threw her laptop and phone in the hallway and kicked her out of his apartment. Espinal was at the moment wearing only a T-shirt and underwear.
She went back into the apartment to wear clothes, and alleged that Hill punched her on the face and stomach. He also choked her and pounded her head against the wall.
She filed for assault charges later that day. Hill was dismissed from the Oklahoma State football team after the charges. He pleaded guilty to domestic violence and battery by str*ngulation.
The judge sentenced him to three years of probation, an anger-management course, a year-long batterer's program, and was required to undergo a domestic-abuse evaluation.
Hill's case was obliterated after three years of probation, work in his local community, and completion of anger management.
Crystal Espinal is an American businesswoman who was born and brought up in Texas, United States. She is famous for previously being the ex-fiancee of popular football player Tyreek Hill who plays for the Kansas City Chiefs of the National Football League.
READ ALSO: Aidan Gallagher bio: Age, height, parents, girlfriend, movies
Legit.ng recently reported about the life of Aidan Gallagher. Aidan is most famous from Nickelodeon's comedy series Nicky, Ricky, D*cky & Dawn, in which he was one of the quadruplets.
Away from Nickelodeon, Aidan has also been establishing himself as an actor. His breakthrough role so far is Number Five in the Netflix series The Umbrella Academy.
Source: Legit.ng