100+ beautiful names that mean love for you to name your child
Love is a universal language that both animals and humans understand. It is an integral part of life and brings out the best in people. Love names can be a good choice when naming a child. These names are timeless and apply to both genders. These are beautiful names that mean love you can choose for your child.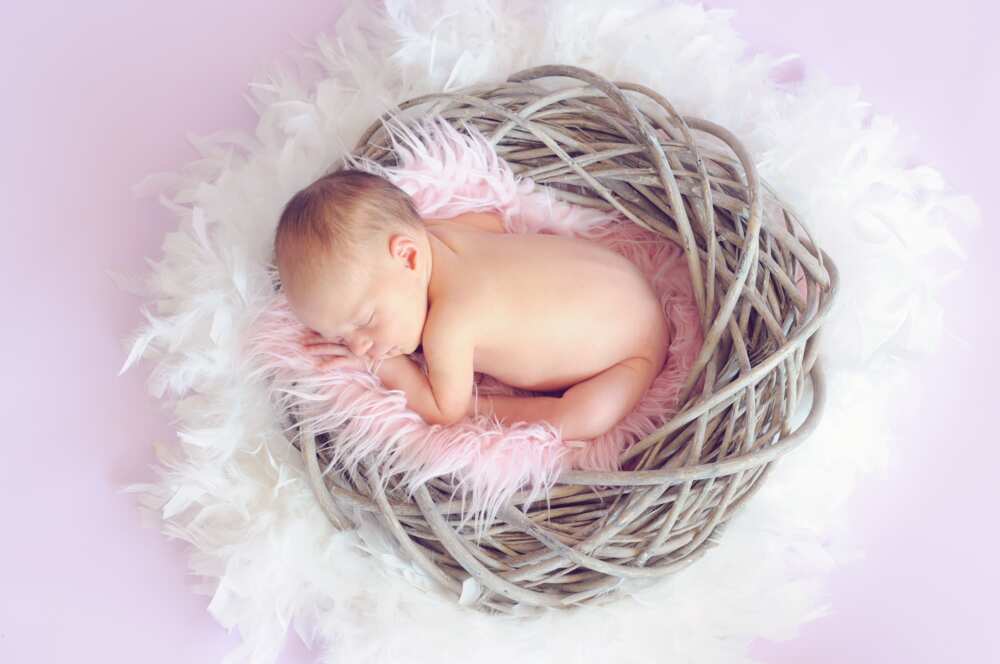 Are you looking for a cute name for your young one? Giving your little buddle of joy a name is an important step as a parent. A baby name that means love is a good choice as it reflects affection between partners and the baby. Here are beautiful names meaning love you can give your little one.
Names that mean love
Love is beautiful, and a name that means love is always wonderful. Below are some names and their meaning for both gender.
Amanda: Must be loved.
Amias: Latin word meaning loved.
Amora: Spanish for love.
Amy: French for beloved.
Kaisei: Lovely or living.
Kaito: Lovely human.
Angharad: Welsh name translated to much loved.
Cher: French name for beloved.
Cordelia: Latin and Celtic title for daughter of the sea.
Dewey: Means beloved.
Didier: French title meaning desired or beloved.
Dilan: Variation of Dylan, and it originates from Turkey.
Dua: Albanian-Arabic-Swahili for love or prayer.
Idony: Scandinavian-Nordic title for love again or renewal.
Kerensa: Cornish title translated to love.
Luba: Ukrainian name for love.
Mabel: Lovable.
Mabli: Welsh title meaning lovable.
Kairi: This has three meanings, lovely, clothing, and village.
Kin: Means golden Korana or little flower.
Girl names that mean love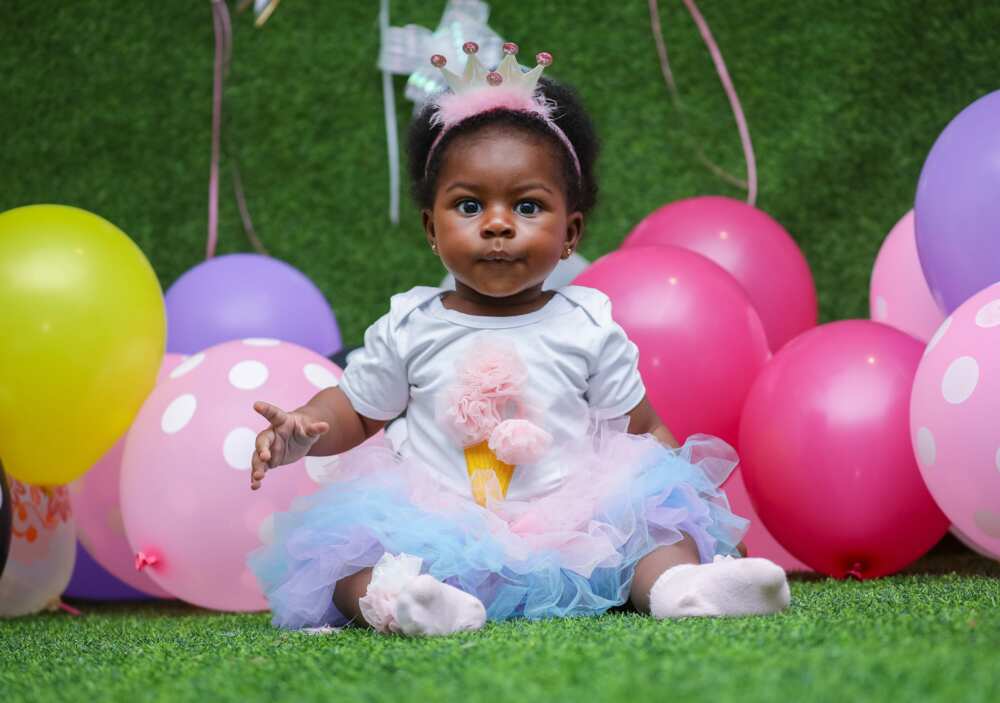 In every culture, girls have many names that mean love. Here are beautiful baby names that mean love for a girl.
Adelpha: Greek title translating to beloved sister and is also a type of butterfly.
Ahava: Hebrew name of a river in the book of Ezra in the Bible. There is also a crater in Venus called Ahava, and it means to love.
Amala: Amala is Arabic title that means beloved/ pure.
Aziza: Beloved precious, powerful, and mighty.
Cara/Carina: Cherished and beloved in Latin and Italian.
Cariad: In Welsh, Cariad means love or darling.
Cedra: This is one of the English classic translating to kindly and loved.
Dariela: This is a popular French and English title which can be translated to dear one or beloved.
Darla: Means darling or dearly beloved.
Dorrie This simple name originates from Latin, and it's related to the German and Greek title Adora. It means beloved or the gift.
Esha: Muslim or Arabic name that can be translated to be loved or desired.
Esme: French title that means esteemed and beloved.
Femi: It originates from the land of Pharaohs, Egypt, meaning love.
Filimena: Greek title translated to powerful love.
Habiba: Arabic title meaning beloved, darling or sweetheart.
Halia: Hawaiian girl name means remembrance of a loved one.
Kama: It originates from Sanskrit or India, meaning desire, and it also refers to the Hindu God of Love.
Erity: In Japanese, it means the one who is special.
Libi: Libi is a gorgeous Hebrew for the little one, and it means my heart.
Myrna: This Gaelic title means beloved.
Querida: In Spanish, Querida means beloved.
Rose: As you know, a rose is the flower of love, and this English title also is derived from the Latin name Rosa.
Siran: Armenian girl title that means sweet love.
Vida: Vida is Hebrew name means beloved and can be perfect for your baby girl.
Boy names that mean love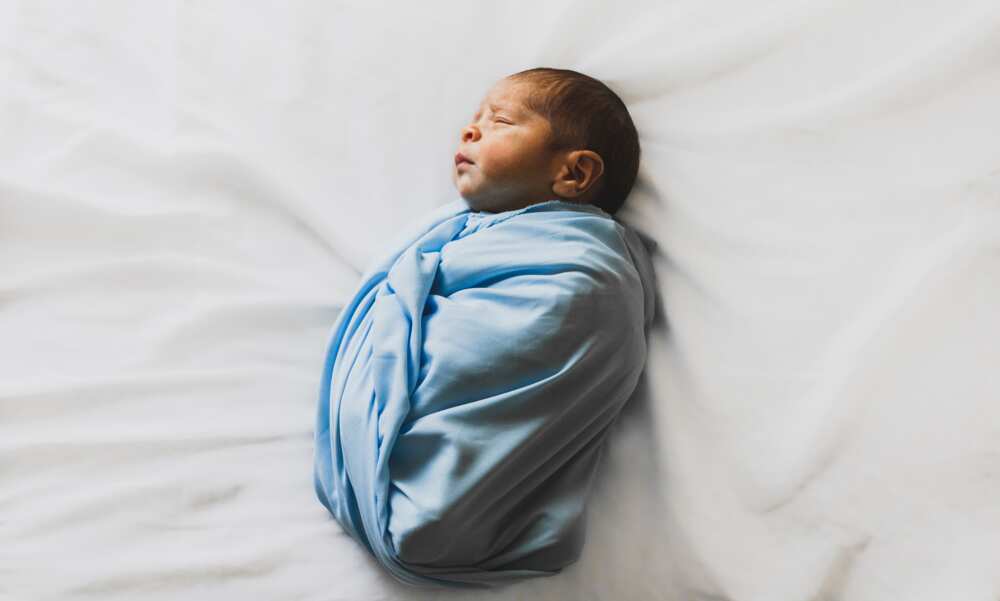 Love names are not only cute but carry a hidden power to them. Below are amazing names that mean love for a boy.
Agapito: This is a great title from Greece and means loving.
Agapius: This boy's title is of Latin origin, and it is translated to divine love
Amadei: It is a Latin name that means God's love.
Connelly: Its Irish and it means love and friendship.
Amadeus: This is Latin and its translated to lover of God.
Amado: It means loved one in Spanish.
Kaiki: Lovely and chic in Japanese.
Amato: Amato is an Italian translated as dearly loved or beloved.
Aziz: Its from Middle East, and it means powerful, revered, and cherished.
Caradoc: Its Welsh and translates to someone friendly and affectionate.
Carwyn: It can be translated as fortunate love in Welsh.
Darrell: Darrell is a gorgeous French name meaning dear one or beloved.
David: This is a classic from the Bible, and it means beloved in Hebrew.
Desi: Translates into the desired one in Spanish.
Erasmus: Erasmus is a Greek title translated as desired or beloved.
Habib: This Arabic title means a loved one, derived from the term "heart".
Jedediah: This is a Hebrew title that means God's beloved.
Karlek: This is a Swedish meaning romance or love.
Lennan/Lennon: This is a Gaelic boy title translated as lover or sweetheart.
Lev: Lev is from the Bible, and in Hebrew it means heart.
Philip: This is one of the old classic titles from Greece, and it means lover of horses.
Sajan: Sajan in India means beloved.
Valentin: This is Latin and was given to boys born on Valentine's Day.
Gender-neutral names that mean love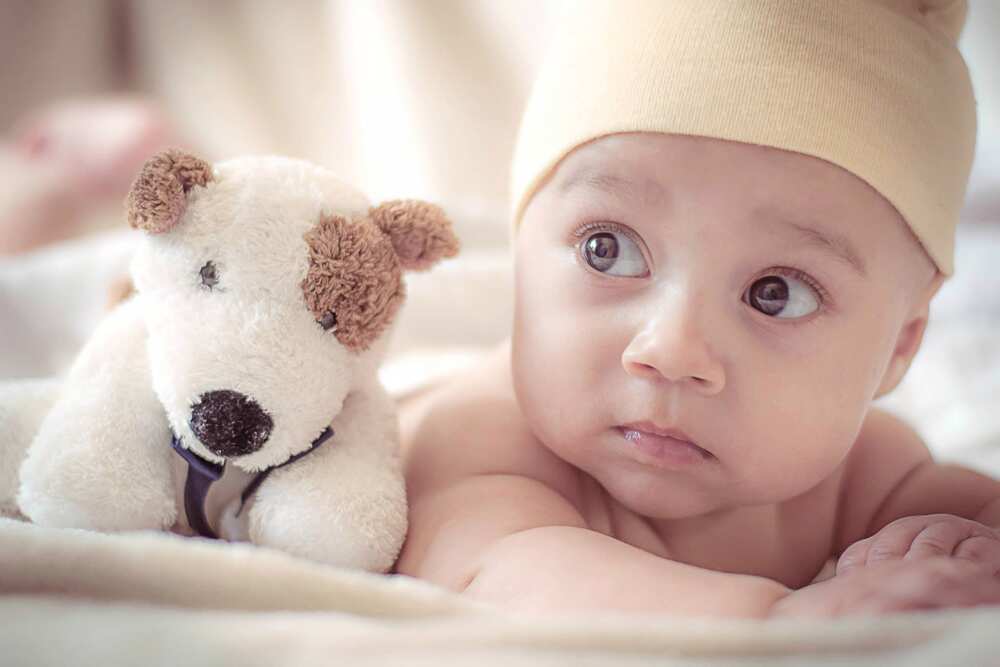 Gender-neutral names have become very popular, and parents are leaning more towards them as the world evolves. You can choose a gender-neutral name that mean love from the list below.
Aarati: This worthy of love in Hindi which can be given to a boy or girl.
Adarshpreet: This is a name from India meaning ideal love.
Ahuvi: In Hebrew, Ahuvi means my love.
Amabilis: This a Latin title translated to mean lovable.
Bes: From Egypt, this gender-neutral title means love.
Caron: Caron is Welsh for both genders meaning loving or kind.
Cupid: This is the name meaning a bow-slinging mythical sign of love.
Dogoda: This is from Poland and means the spirit of love.
Dwyn: This is a Celtic title meaning God of peace and love.
Ishtar: This is the Babylonian goddess of love.
Jacayl: This is Mexican, and it means my love.
Kalei: This beautiful title is Hawaiian, which means beloved or flower wreath.
Kealoha: This is another Hawaiian name translated as loved one.
Kendi: Kendi is an African title from Kenya, meaning loved one.
Love: This is just like it sounds in English meaning deep affection.
Mirren: This Scottish title means beloved or of the sea and can be a boy or girl name.
Paris: This title is inspired by the French capital, the city of love.
Thando: This gender-neutral name from South Africa means love.
Yaretzi: This Aztec means you will always be loved.
Last names that mean love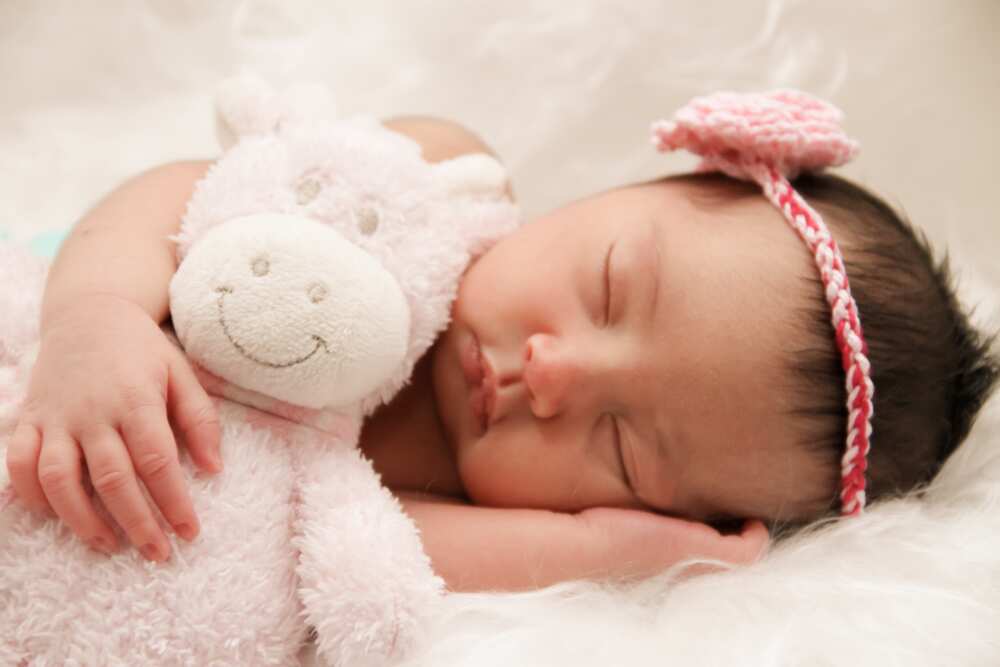 The last name is as important as the first or middle when it comes to baby naming, and picking a beautiful name is important. Below are names for love that you can use for your little one.
Amabile: This name originates from Italy, and it means lovable.
Amante: This is both an Italian and Spanish title meaning lover.
Amoroso: This title originates in Italy.
Asmus: This is a Dutch and Danish title that translates to love.
Carissimo: This Italian last name means very dear.
Cheramie: This is a French-American title for a dear friend.
Darling This is an English name meaning dear one.
Drury: This French title means love affair or sweetheart.
Eustorgio: This is from Spain, and it means well-pleased.
Fenimore: This is a French middle of fine and amour which means love.
Kochanek: This title that means lover is from Poland.
Lame: The French middle title means loved one.
Lamoree: Originates from France and is translated to love.
Lebeck: This is German and translates to love.
Liebeskind: This Yiddish name means love.
Lovejoy: This is a good middle English that translates to love and joy.
Lubahn: This is a German name for love.
Lubow: This Yiddish middle title also means love.
Luff: It's a Scottish and Irish love title.
Lufkin: This is an English middle name translated as the son of love.
Minneman: This is a German for a romantic man.
Paramore: Middle English title translating to lover.
Sonnen: This a good Dutch title meaning loved ones.
Querido: In Spanish, this name is translated as beloved or dear.
Naming a child is one of the most important rituals in a child's life. The name chosen should reflect how a parent wants their baby to be viewed. Names that mean love are cute and great for babies born out of love. These beautiful names that mean love are a great choice for your child.
Legit.ng published an article about fancy names. Every parent dreams of finding the perfect name for their child when they confirm they are expecting a child. This is because a name carries a lot of weight as it is the main identity of a person. It can, however, be challenging if you are looking for a fancy name, as there are so many choices.
There are numerous fancy names you can choose for your little one. These names are sophisticated, elegant and unique. These names will ensure your child always stands out from the crowd.
Source: Legit.ng