Glo cheapest tariff plans for data or calls and their migration codes
Globacom Limited, commonly known as Glo, is one of the leading telecommunications companies in Nigeria. The company is home to over 50 million customers and maintains a competitive edge by providing affordable rates, which come in attractive packages. What is the Glo cheapest tariff plan?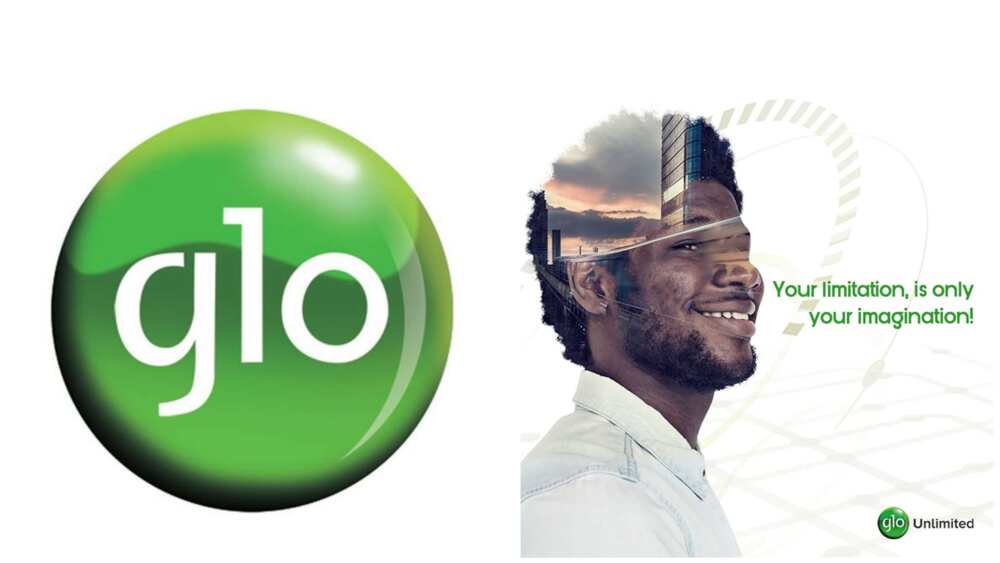 In July 2021, the company gained over 1 million new subscribers, making it the fastest-growing network that month.
Glo tariff plans and migration codes
Although text messages (SMS) have a standard rate of N4 each, the network offers attractive voice and data packages. Customers have various plans depending on their location, voice and data needs, and how much they are willing to pay. Have a look at the top Glo tariff plans and migration codes.
Glo 11k/sec
Migration code: *311#
The 11k/sec is the best Glo tariff plan for calls. At a flat rate of 11 kobo per second, subscribers can make calls to any network in Nigeria. It also offers SMS at N4 each to On-net and Off-net numbers and international SMS at N35 each. This plan is great for users who make many calls but are moderate data users.
Glo BEREKETE 10X
Migration code: *777#
BEREKETE 10X is the best Glo tariff plan for data. It is the default prepaid plan for new customers, having replaced BEREKETE++. It starts automatically when a new customer activates their new SIM with a minimum of N100 and makes the first call. The activation also attracts a one-time joining bonus of N1000.
Additionally, new customers get a 100% bonus for every data plan they purchase, monthly for the first four months, and a data bonus on their first recharge of each month for six months. All subscribers get a 10X bonus on every recharge. The 10X reward for recharges between N100 and N5,000 is divided into 500% for data and 400% for voice.
Glo 22X
Unlike other Glo packages, Glo 22X does not have a migration code. All existing customers who fail to use their lines for thirty consecutive days are offered a 22X bonus when they recharge with at least N100. The tariff is only available to existing customers.
Subscribers can use the 2,200% bonus on every recharge above N100 to call all networks in Nigeria. The plan also includes free data of up to 5GB monthly for three months.
Glo Jollific8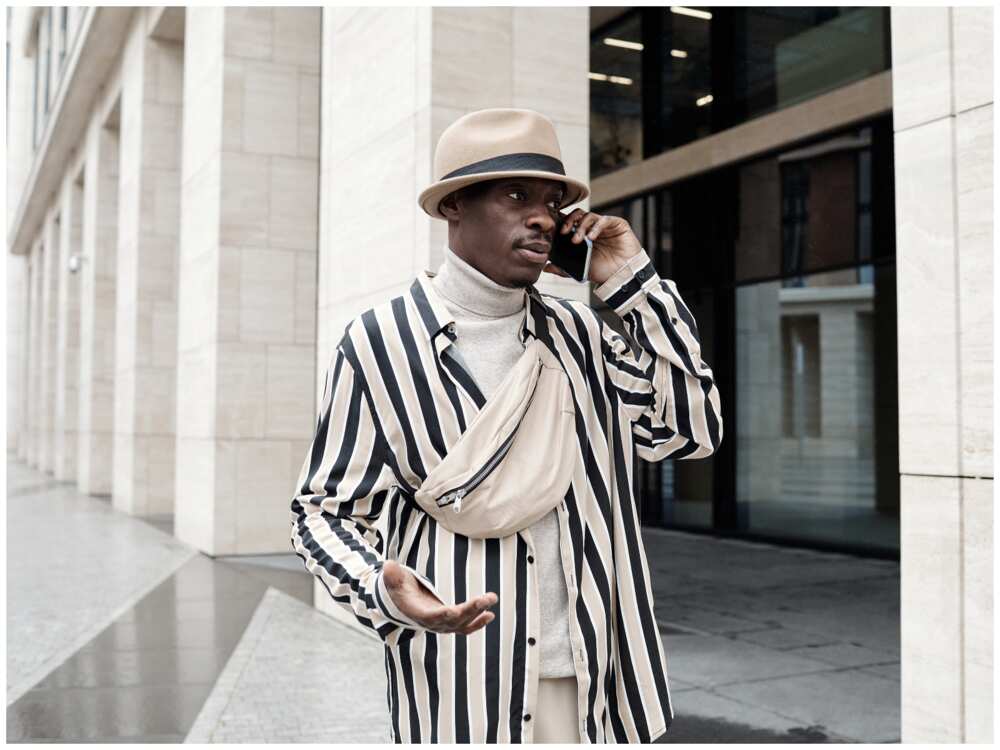 Jollific8 is a prepaid tariff for new customers only. Therefore, there is no migration code, and existing customers don't have access to it. Every recharge of N100 and above attracts an 800% bonus. Users also get free voice and data, plus an extra data bundle they can gift to other users.
New customers automatically subscribe to this tariff upon activating their lines with a top-up. The bonuses have varying validity depending on the recharge amount. Subscribers can dial *606# to share data.
Glo Campus Booster
Migration code: *170#
The Campus Booster offers discounted rates on calls and data for students only. Students in over 300 educational institutions around the country can get double data for their data purchases. The rates depend on the subscriber's choice. For instance, for N100 per day, a student receives 230MB to use on-campus and 35MB at night.
Glo Yakata
Migration code: *230#
Yakata is another prepaid plan for new customers. New customers are automatically added to this plan when they register their SIM. Existing customers can also subscribe to the Glo cheapest plan. Users get a 22X voice bonus on recharges of over N100 to call all networks.
The first recharge of each month worth at least N200 attracts a special 2,500% data bonus for the first six months. Subscribers also enjoy up to 6GB of free data every month for six months. Additionally, by dialling *101*1#, subscribers can add up to 10 Glo numbers to their Friends & Family account. Calls to the ten members are charged at 70k/sec.
Glo Infinito
Migration code: *100*9*2#
Infinito is the Glo cheapest tariff plan to keep in touch with loved ones. Subscribers can add family and friends to call at a flat rate of 11k/s. All other numbers across all networks in Nigeria attract a flat calling rate of 26k/s. To opt out of the tariff, you can dial the code of the tariff you'd like to migrate to.
G-Bam
Migration code: *100*5*1#
The cheapest Glo tariff plan for youths in Nigeria is G-Bam. Users pay a daily rental fee of N5, which is deducted every morning. Calls are free from 00:00 to 04:59 daily if the user spends N30 throughout the day. Subscribers also get 5MB free daily, valid for 24 hours. They also register 5 Glo numbers as family and friends, who they can call at 9k/s.
The plan renews and charges the N5 automatically daily. If you don't wish to continue on the tariff, you have to cancel auto-renewal before the next morning.
Glo Bounce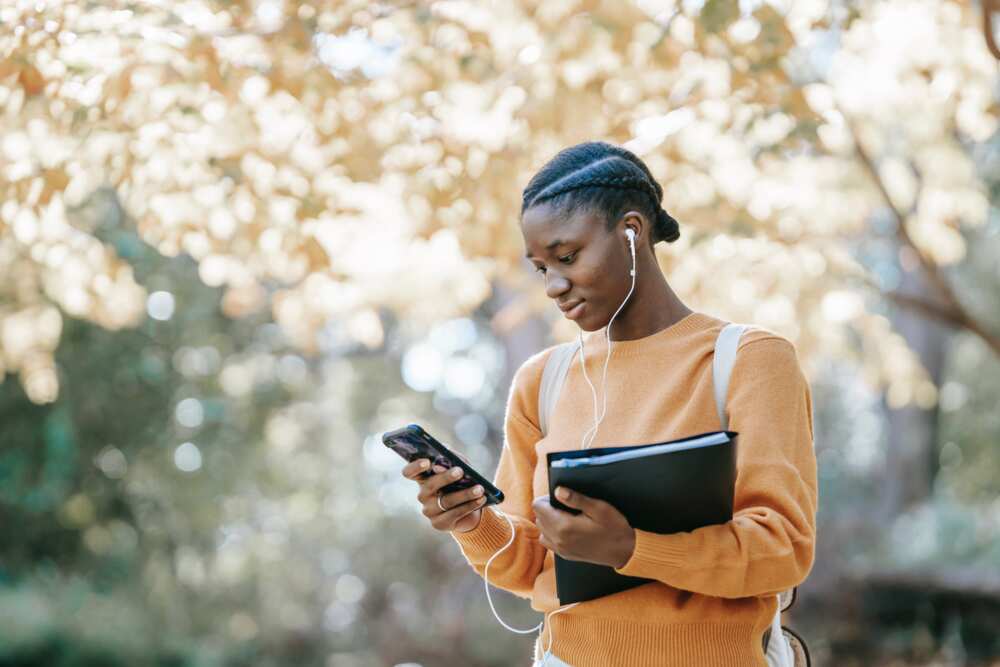 Migration code: *170#
This package offers competitive rates for users whose friends and family are on the same tariff. It costs 11k/s to call another Glo Bounce subscriber. However, it costs 15k/s to call other Glo customers who aren't on the Bounce plan. Additionally, users get one free SMS for every SMS charged at the standard rate of N4.
What is the cheapest Glo tariff plan?
There is no one ideal tariff plan. There are multiple affordable plans, and convenience depends on the customers' preferences.
Who can subscribe to Glo tariff plans?
All registered Glo users can subscribe to the plans the network offers. However, some plans are only available to new customers.
How do I check my Glo data bundle balance?
You can check your Glo data balance via SMS, USSD code, or the Glo mobile app. To check the balance via USSD, dial *127*0# or *777*2*4#. You can also get your credit by texting INFO to 127. Alternatively, you can use the check balance feature on the mobile app by entering your phone number and PIN.
How long is my Glo bonus valid?
Bonuses have different validity periods depending on the plan you have bought. However, most bonuses are valid for seven days from the date of purchase.
Can I share my data on Glo?
Whether you can share data depends on the plan you are subscribed to. Some plans, like Jollific8, offer users a gift bundle to share, while others, like Glo 22X, don't allow customers to share data.
What happens if I exhaust my voice or data package before the renewal date?
If you have no airtime in your main account, you won't be able to access voice and data services. If your main account has an active balance, it will be charged until the next renewal. However, you can purchase another package until your plan is renewed.
The Glo cheapest tariff plans offer attractive voice and data packages for subscribers. Users can select the best tariff for them, depending on their data needs. However, it is worth noting that migrating from one tariff to another often attracts a fee.
READ ALSO: List of all MTN data plans and bundles: benefits, prices, codes
Legit.ng recently published a list of all MTN data plans and bundles. MTN Nigeria is one of the country's leading telecommunication firms. It provides communication services to over 82 million subscribers in Nigeria.
MTN has multiple tariff plans to make calls and data usage cheaper for its Nigerian subscribers. The firm offers daily, weekly, monthly and annual plans. Each plan's cost and benefits vary, and customers can select what works best for them. This article outlines all the data plans, prices, benefits and codes.
Source: Legit.ng