How to get an Opay POS machine: a step-by-step guide for applying
Opay POS machines are one of the most popular payment processors in Nigeria. They were first introduced to the Nigerian market in 2010. Since then, Opay has become one of the most widely-used payment processors for merchants and consumers. Opay POS machines are very reliable, easy to use, and offer different features that make them highly convenient for businesses in Nigeria.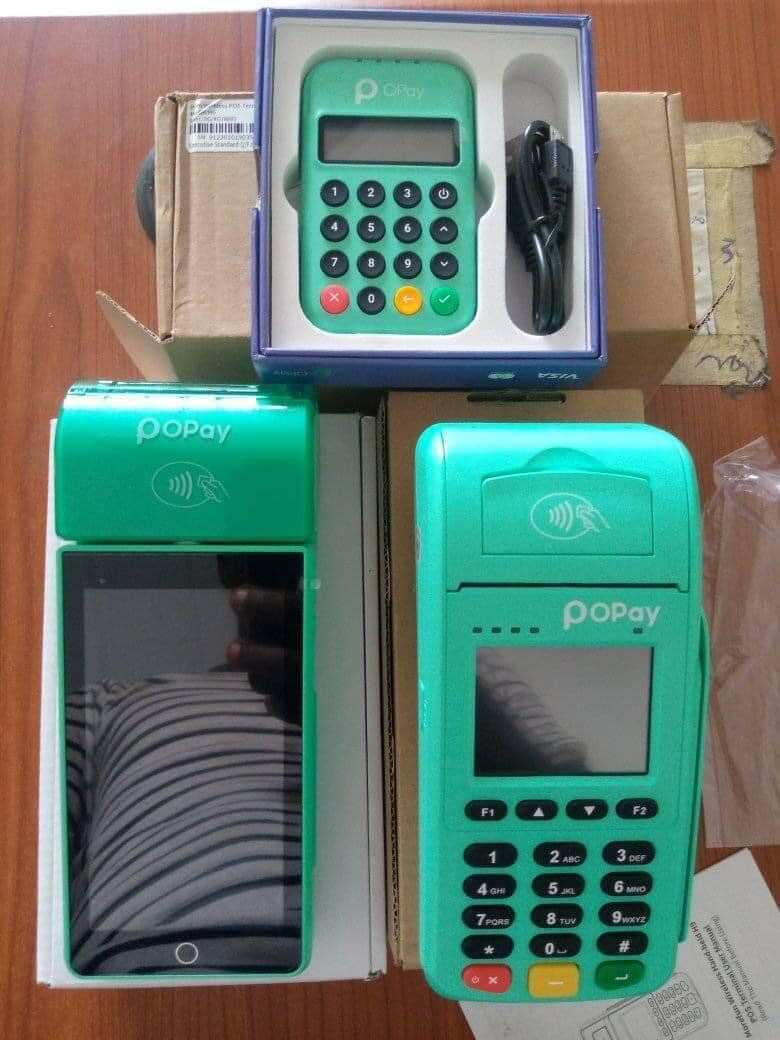 The process of getting an Opay POS machine is relatively simple. You will need to follow a few key steps to get an Opay POS machine for your business. This post guides you by answering some of your most burning questions about applying for the machine.
How to apply for Opay POS
Applying for Opay POS in Nigeria is quite simple. You can apply for a POS from the Opay mobile application or via their website. You will need to register your business or brand on the Opay platform and fill in the required information.
Once you have installed the software, you can accept payments via Opay. Here is a step-by-step guide on how to apply for Opay POS.
Download and install the Opay Business app from the Play Store.
If you already have an Opay account that you opened using the regular Opay app, you may skip the above step.
If you already have an account, you must select "Merchant" from the Opay Business app login page.
Next, log in using your credentials, such as your phone number and password.
Once logged in, click on the "My POS" tab icon.
Find the "Apply for POS" tab icon and click on it.
You will be directed to a page where you will select the type of POS machine you want to apply for and where you will pick up the machine.
Once you have selected your preferences, tap on the "Next" tab.
Next, provide your last two-three months' bank statements and one or two emergency contacts. The requirements will depend on the type of POS machine you are applying for.
To finish this step, tap on the "submit" tab to submit the data.
Once you submit, you will be required to pay the caution fee and provide other necessary details about you, such as a photo of a valid government ID and a photo of your shop where you will be using the POS machine.
After you have submitted all the documents and met the requirements, its agents will take up to one week to review your application. The approval mostly depends on the amount and number of transactions on your bank statement report. If your application goes through, you'll receive a notification through a text message, phone call or email address.
Its agents will then contact you via the contact information you provided with your:
Product information.
A link to download and install the Opay POS software.
The link to your website or social media page.
How to get an Opay POS machine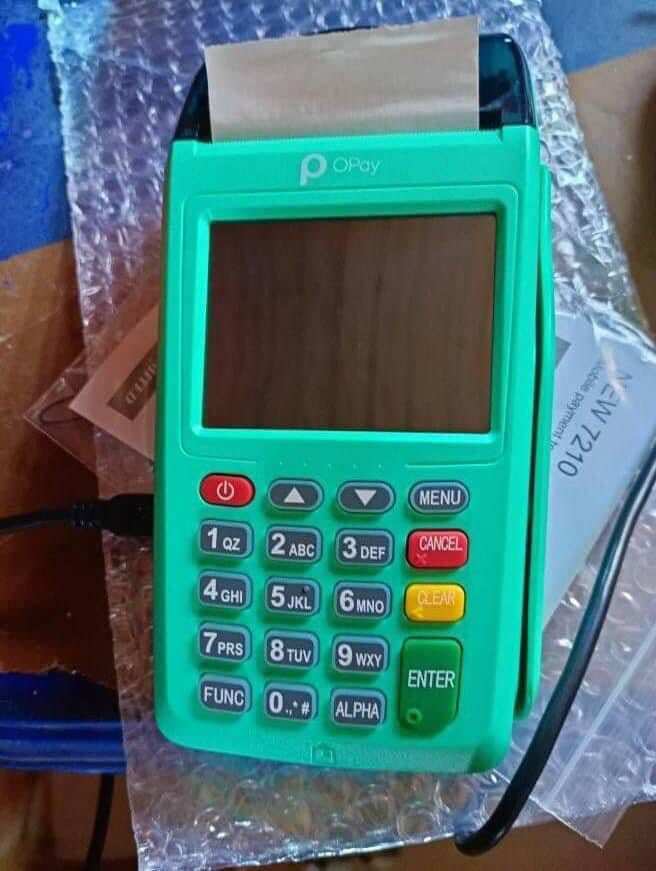 If you want a POS machine in Nigeria, owning a business is your first requirement. The process follows different steps, like registering your business and providing the necessary documentation.
In addition, you will also have to get approval from the bank if you want to be able to use the POS machine. Once these steps are completed, you can start using your new POS system.
Getting an Opay POS machine is simple and requires you to meet specific regulations. These regulations include:
A reliable phone number registered in your name and an active account with Opay.
Being the appropriate age for owning a POS machine.
Owning the necessary documents to certify that you meet the above requirements.
Once you have fulfilled these requirements, you can get an Opay POS machine by submitting documents at the nearest branch or sending them via mail to their head office.
Opay POS machine price in Nigeria
How much is the Opay POS machine? No single answer can be provided, as a POS machine's cost depends on several factors. The specific features and capabilities of the machine, as well as its age and condition, will all impact the final cost.
In general, the current costs of Opay POS machines in Nigeria is around:
Smart (Android) POS: ₦60,000
Traditional POS: ₦45,000
Mini POS: ₦10,000
Who is an Opay merchant?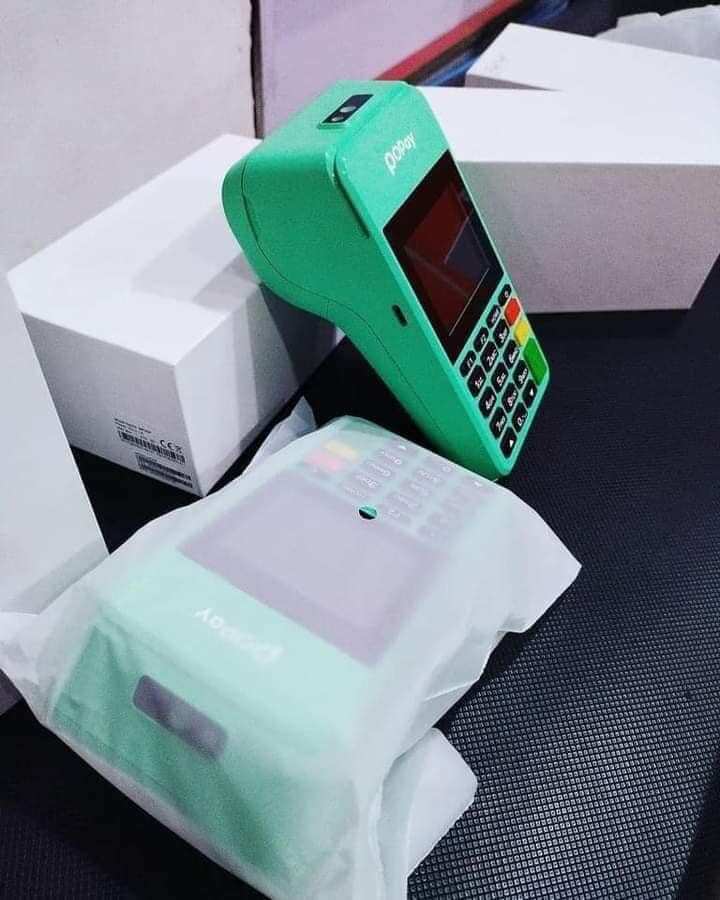 An Opay merchant is a business owner who has registered their company with Opay and enabled it to accept customer payments. The merchants can use the Opay app to process payments, receive notifications, and manage their businesses.
There are different types of Opay merchants based on the type of business they run. These include:
Retailers: They sell goods in a brick-and-mortar store or online marketplace. Some examples include clothing stores, beauty salons, and hardware stores.
Service providers: These are businesses that provide a product or service to their customers. Examples include personal trainers, freelance designers, and mechanics.
Restaurants: They cater to the public by preparing and serving food. Examples include cafes, diners, and bars.
As an Opay merchant, you have access to powerful tools that can help make your business more efficient and profitable.
How do I become an Opay merchant?
To become an Opay merchant, you must create an Opay account, and its team must approve your store. To get started, head to the Opay website and create your account. Once your account is ready, you can fill out your store information and all the necessary details.
How does the Opay business work?
You can register on Opay to get your wallet and then use the money inside it for online shopping or even offline stores. You can also link your bank account or credit card to it to get cash withdrawals or transfer money directly. You can also top up your account by transferring money from any other bank or remittance provider.
Which bank does Opay use?
Opay uses Blue Ridge Microfinance Bank to allow customers easily access its financial services using their phones. It facilitates quick and easy financial transactions for customers. Some of the services offered by Opay include online banking, bill payments and money transfer. Customers can conveniently use the platform to pay for goods and services at partner merchants.
How do Opay agents make money?
Opay agents make money by charging a commission on every transaction completed through their platform. This commission fee varies depending on the type of service that the user is looking to use, as well as on the amount that is being transacted.
Opay is a powerful tool for businesses that want to simplify and streamline their payment processes. As a merchant, you have access to various useful tools and services to help your business become more efficient and profitable. The process of applying for an Opay POS machine is simple. You need access to the internet and visit its website, where you will submit all the necessary documents.
READ ALSO: Best MTN tariff plans for calls and their migration codes
Legit.ng recently published an article outlining the best MTN tariff plans for calls and migration codes. MTN tariff plans for calls offer numerous benefits. For example, when you have a tariff plan, you get monthly bonuses, lower calling rates, and lower data charges.
MTN offers a variety of low-cost call, SMS, and data services. Because all MTN tariff plans include bonuses, consider call rates and data charges when selecting a tariff. The following information about MTN tariff plans and benefits can assist you in locating the cheapest MTN tariff plan to use in 2023.
Source: Legit.ng