Merrybet old mobile app, sign up, mobile booking, live odds
When it comes to gambling, there are a lot of platforms that punters use. They range from 1XBet, 22Bet, Merrybet to Parimatch. Despite the vast numbers of these betting sites, only a few guarantee punters accurate predictions and wins. Merrybet is one of these betting sites. One of the recommended ways of betting is through the Merrybet old mobile app.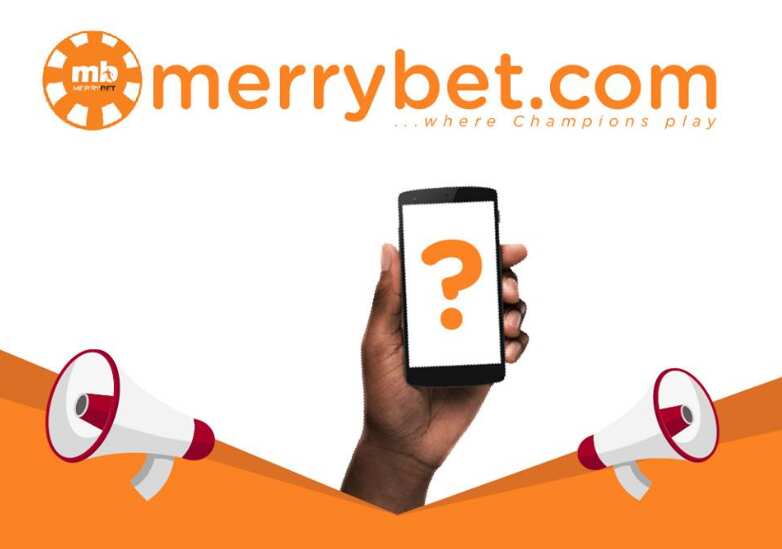 Although most people have heard of this betting site, they, however, do not know how to use Merrybet old mobile app. Therefore, if you are looking for a legit guide on how to log in, sign up, or access live odds using this betting site, read through this piece.
Merrybet old mobile sign up
Are you searching for a guide to help you in creating or signing up for an account? It is easy. All you have to do is follow these straightforward steps to the latter;
Visit the site and click on register
Fill in the required information and ensure you provide accurate information. Wrong information might prevent you from being paid.
After submitting the information and reviewing it, click on register. You will receive a verification email in the email you used for your registration.
Click on the link provided in that email to allow you to activate your account.
How do I log into my Merrybet account?
Although it is quite easy, some people still tend to encounter problems while logging in to their account via the computer or mobile. Merrybet old mobile log in requires an individual to have their username and password. It should be a strong password that cannot be easily hacked. After submitting one's username and password, one is then granted access to their account. The access allows one to select the game you would like to stake on, research on it, identify the available options, and finally bet on it.
However, there are instances when you can be notified that your login has failed. If you are trying to log in and you are met by the words "login failed," do not panic. It only means that your account is not yet active. It may also mean that either your username or password is incorrect. If this problem persists, you need to activate your account. To activate your inactive account, go to your email. Click on the link that had been sent to your inbox.
If you discover that your account is active, go ahead and click on "Lost login details" to retrieve your account details. An email will be sent containing directions to help you solve this query.
Merrybet mobile app
Many people prefer to use their mobile phones for betting. Merrybet offers a mobile app to allow one to do precisely that. The app is free and can be downloaded from Google Playstore for Android phones and iTunes store for iPhone when one searches for "Merrybet." After downloading the app and installing it, one can proceed to access its services. Most people are not aware of the new mobile app of this betting site. Therefore, they keep searching for merrybet.com old mobile app. The Merrybet old mobile app is not a bad thing.
To acquire this old mobile Merrybet app, head on to the app stores, and download the app. If not, access the site through m.merrybet.com.
Merrybet old mobile live odds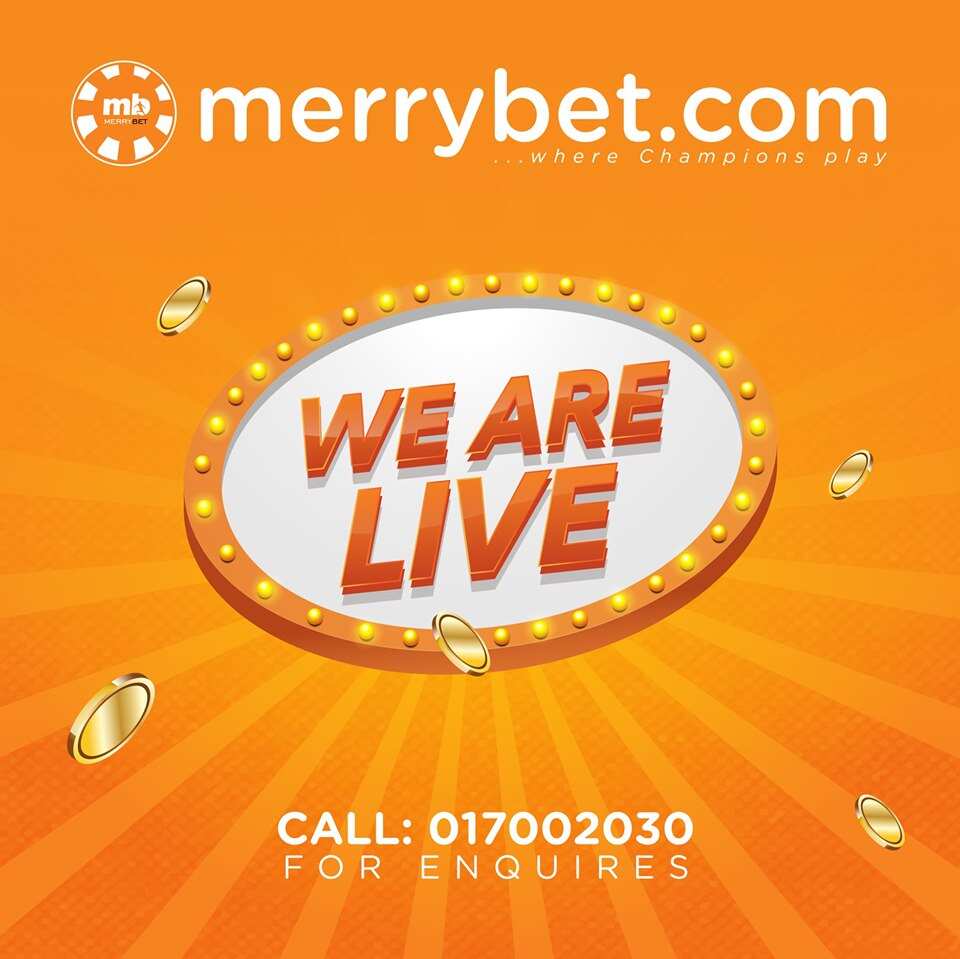 Merrybet old mobile also grants individuals the chance to live betting. Live betting is also known as in-play betting. It refers to the process of placing a bet on any sports event after it has already begun playing. Some punters highly prefer live betting because it saves them the time and energy of having to study statistics and thoroughly analyzing various bet predictions. Instead, live betting allows a punter to acquire live odds which one can place and even change as the event is still going on. The live odds at Merrybet are very high and have seen some punters win so much money.
However, if you are not familiar with live odds, you can still bet for the games that are not live. The process is straightforward. First and foremost, one has to log in to their account using their username and password. After logging in, choose the game you would like to stake on from the several sports available in the site.
After selecting the match, go ahead and research on the available stakes. You can utilize the predictions offered by the site to help you in validating your pick. If you want to view more options, you can click on the "+" sign in front of the different sports. It will display various options in terms of different leagues, countries, and competitions.
Merrybet old mobile soccer betting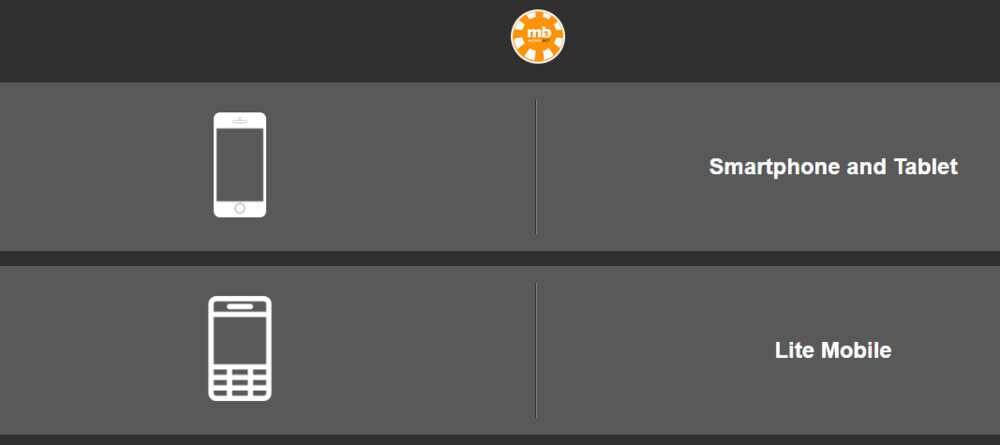 The betting site is famous for offering appealing bets on soccer. It is effortless to bet on soccer using Merrybet because the site provides soccer predictions and analytics.
For soccer betting using this site, one can choose to go for a draw if there are lower odds. However, if you prefer to bet on the total goals to be scored in the game, go for this option. This goes to mean that Merrybet has multiple soccer betting options. Similarly, the site offers bets on soccer matches from most countries in the world. These aspects make it an excellent go-to betting choice.
Merrybet old mobile booking
Booking is a choice offered to punters where they assign points for the yellow and red cards. A betting site such as Merrybet can choose to award booking points and allow a punter to bet on the number of points they believe there will be during a particular match. A red card earns a punter at least 25 points while the yellow card earns them 10 points. If a player was to receive two yellow cards, for instance, and a red card, the total number of booking points would be thirty-five.
Most betting sites tend to offer their users free football betting tips and football predictions. One loses money when they do not use information and bet predictions from legitimate betting sites. Thus, if you are looking forward to winning substantial lump sums of money, go ahead and register with Merrybet old mobile. It is free to sign up and very easy to maneuver through this site.
Source: Legit.ng