22 cities in Belgium to visit in 2023: explore the country's best attractions
Numerous lovers of medieval towns and Renaissance architecture have listed Belgium on their travel bucket lists. Foodies would also love to try the chocolate, waffles, and beer in this country. If the opportunity to tour the country comes, you should know all the must-visit cities in Belgium. This way, you can create a tour schedule that allows you to get the best experience in the country.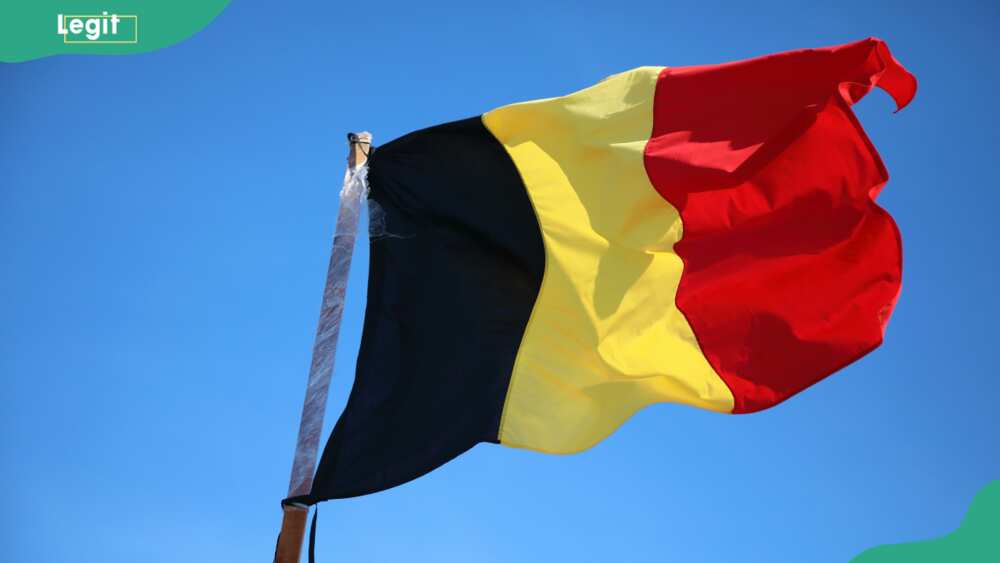 Did you know there are 15 primary and many other secondary cities in Belgium? There are plenty of urban areas for local and international tourists to experience and enjoy in this Western European country.
Top cities in Belgium to visit
The capital city of Belgium is Brussels. It is the largest municipality and historical centre in the country. Besides, it is the administrative centre of the European Union.
Belgium has multiple other cities and urban centres to explore as a tourist. If you are looking for a place in Belgium to tour, you should check out the list of cities in the country below.
1. Brussels
Brussels is the country's capital city. Commonly called the heart of Europe, it is also one of the richest cities in Belgium.
This vibrant city has a rich history and stunning architecture. It is also known for its delicious cuisine and a unique cultural tapestry.
When you visit Brussels, you must check out the Grand Place, a UNESCO-listed cobblestoned square surrounded by gilded guild halls. Art lovers should also visit the Bozar, a multi-purpose centre for fine arts. Other must-visit locations are listed below.
Comic strip murals
Monk (Try healthy beer)
Atomium (Bizarre silver structure)
Jeu de Balle flea market
Art Nouveau architecture
Chasseurs Ardennais Market
L'Epicerie (One-woman restaurant)
Beer tasting tour
Dieweg Cemetery
2. Antwerp
Antwerp is one of the major cities in Belgium. It is situated on the banks of the River Scheldt and is ideal for people who wish to witness and experience a blend of rich history, artistic heritage, and luxury.
Antwerp is commonly known as the Fashion Capital of Belgium or Diamond City. It is home to the famous Royal Academy of Fine Arts, which has nurtured some of the world's best designers.
Once there, you must visit the Cathedral of Our Lady, which houses the work of artist Peter Paul Rubens. The cathedral tower has panoramic views of the city. Other must-see and experience sites are listed below.
Central Station (See the most beautiful trains)
Antwerp Zoo
Diamond District (Where polished diamonds are traded)
Meir Shopping Street
Plantin-Moretus Museum
Grote Markt
Vleeshuis
Het Steen Castle (Oldest building in the city)
Antwerp Ferris Wheel
Scheldt River
3. Bruges
Bruges is the capital of West Flanders in northwest Belgium and is one of the best cities in Belgium to visit. It is distinguished by its cobbled streets, medieval buildings, and canals.
Did you know Bruges is commonly known as The city of love in Belgium? Its other nickname is Venice of the North.
Do not leave Bruges without climbing the Belfry Tower. The tower has 366 steps to the top, and once you get there, you will be rewarded with breathtaking views of Bruges and its surroundings.
You must also devour some rich, velvety chocolates from artisanal shops on the streets. Other things to do and see are listed below.
Basilica of the Holy Blood (A cloth soaked in Jesus Christ's blood is found here!)
The Canal
Chocolatier Dumon
2be Beer Wall (How many types of beer do you know? You will be surprised!)
Torture Museum
The Lovers' Bridge and Lake of Love
L'Estaminet (Enjoy the food!)
Bruges Markt
4. Ghent
Ghent is, without a doubt, one of the prettiest cities in the country. This urban area is located along the banks of River Lys and Scheldt. Begin your journey in Ghent with a visit to Gravensteen Castle.
Next, check out St. Bavo's Cathedral before wandering along the picturesque Graslei and Korenlei canals. Other locations you should tour are listed below.
Ghent Belfry
Patershol
Vrijdagmarkt (Friday market)
Citadel Park
Castle of Gerald the Devil
Great Butcher's Hall
St Nicholas' Church
5. Lier
Lier is one of the names of cities in Belgium. It is a municipality located on the outskirts of Antwerp. The city centre is surrounded by the river Nete, around which it grew.
You must explore Grote Markt to see Gothic and Renaissance architecture. Ensure you do not miss Lier's Zimmer Tower, that has an iconic astronomical clock. Climb the tower to view the town and its scenic surroundings. Check out other spots to visit.
Begijnhof Lier (Community for widows and unmarried women)
Stadhuis
Zimmer Museum
Stadsmuseum Lier
Sint-Gummaruskerk
Gevangenenpoort (Prison Gate)
Vleeshuis
Kinderboerderij 't Struisvogelnest
Wintertuin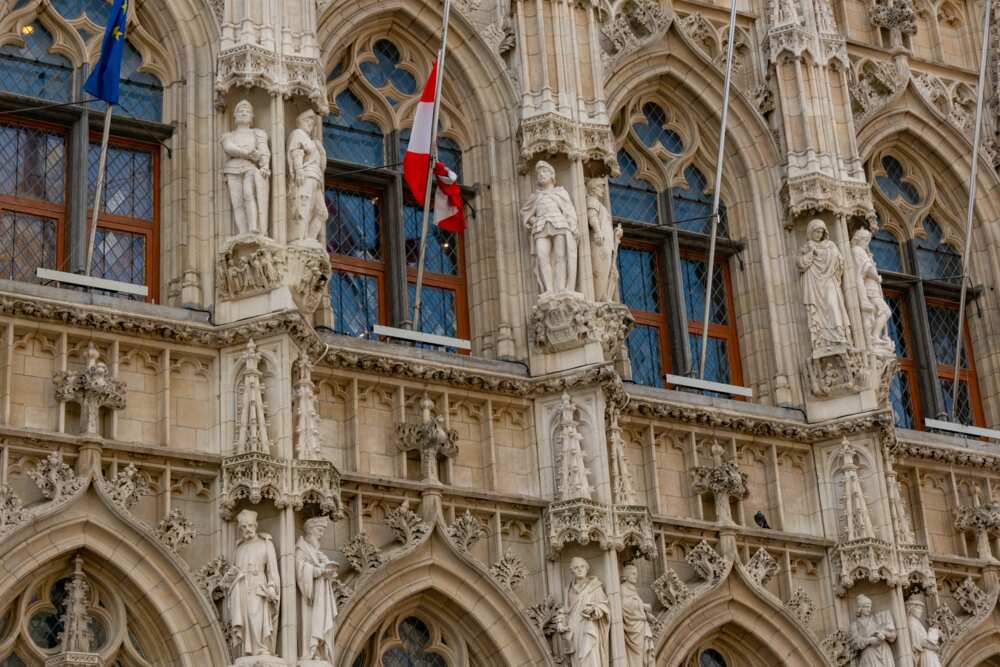 6. Mechelen
Mechelen is a hidden gem in the country. It is located between Brussels and Antwerp. The urban centre has impressive cathedrals, numerous museums and galleries, and many stunning churches.
The magnificent St. Rumbold's Cathedral has a towering spire that dominates the skyline. It is a must-visit spot. Mechelen is less crowded and far more affordable than Brussels and Bruges. Other must-see spots are listed below.
St-Romboutskathedraal
Begijnhof
Fort Breendonk
The Technopolis
Speelgoedmuseum
Lady Hanswijk
Het Zotte Kunstkabinet
Planckendael
7. Leuven
Another interesting city to visit is Leuven, where culture and history meet academic excellence. The urban area is home to one of Europe's oldest and most prestigious universities, Katholieke Universiteit Leuven (KU Leuven).
The city is located east of Brussels and is also known for its breweries. You must visit the iconic Town Hall, the remarkable St. Peter's Church, and the Oude Markt. Other spots to visit are listed below.
Schatkamer
Stella Artois
M Leuven Museum
Leuven's University Hall
Groot Begijnhof
Sint Jan De Doperkerk
Leuven Beer Festival
Keizersberg Abbey
8. Namur
Did you know Namur is the capital of the Wallonia region? Belgium has distinctive regions, i.e., the French-speaking Wallonia, Dutch-speaking Flanders, and a German-speaking community.
Namur is located along the Meuse River. Some of the magnificent sites to visit are listed below.
Citadel of Namur
Saint-Aubin's Cathedral
The Rops Museum
Rue de Fer
Central Old Town
The Semois Valley
Abbey of Notre Dame d'Orval
9. La-Roche-en-Ardenne
La Roche-en-Ardenne is a city and municipality of Wallonia located in the province of Luxembourg. It is one of the most popular tourist destinations in the Ardennes.
The city is perched on a bend of the meandering River Ourthe and crowned by the ruins of a medieval castle. During the Second World War, La-Roche-en-Ardenne played a significant role in the Battle of the Bulge. Here are some of the things to do in La-Roche-en-Ardenne.
Wildpark - Gibier La Roche
The castle ruins of La Roche
The dam of Nisramont
Battle of the Ardennes Museum
Parc Chlorophylle
Purnalet
Grotten van Hotton
10. Dinant
Dinant is a riverside gem situated on the banks of the Meuse River and backed by steep cliffs. Did you know that Adolphe Sax, the inventor of the saxophone, was born in Dinant? Below are the must-tour spots in this charming and picturesque urban centre.
Citadelle de Dinant
Collégiale Notre Dame de Dinant
Charles de Gaulle Bridge
Maison de Monsieur Sax
Maison Leffe
Rocher Bayard
Castle of Freÿr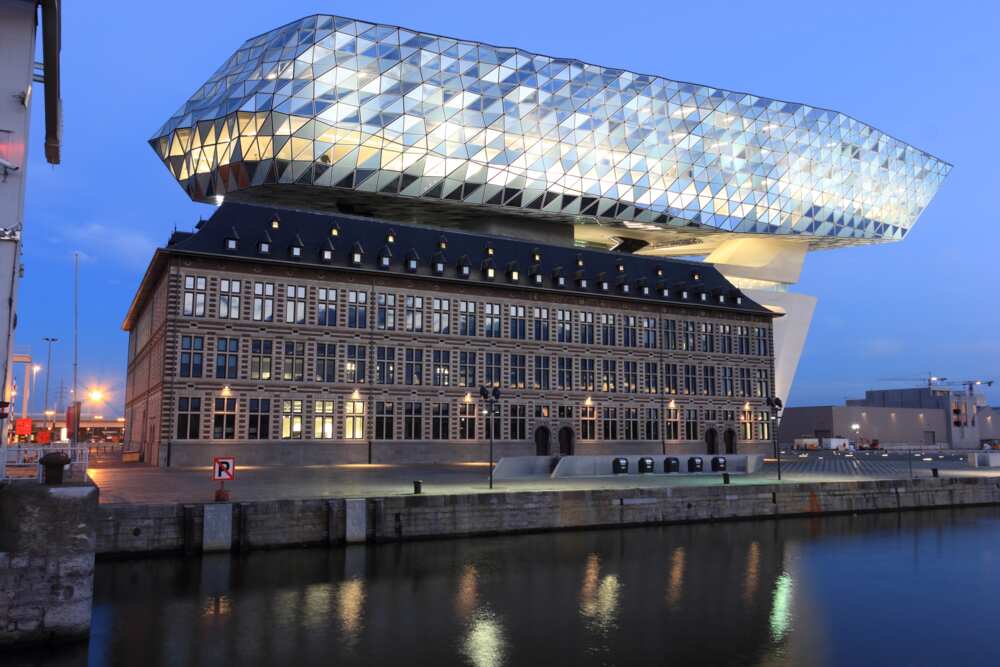 11. Torgny
Nestled in the rolling hills of the Belgian Gaume region, Torgny is arguably the most beautiful place in Wallonia. It has a rustic charm, colourful buildings, and a serene countryside setting.
Interestingly, it is a small town with only about 200 inhabitants. It is a popular tourist destination because of its charming cobblestone streets, beautiful vineyards, and delicious local cuisine.
Tourists are encouraged to explore Torgny on foot and below are the amazing spots you must check out.
The town square
Eglise Saint-Martin de Vieux-Virton
Aérodrome Longuyon-Villette
Cimetière Saint-Hilaire
Local wineries
Hiking in the forests and rolling hills
12. Durbuy
Did you know Durbuy is the smallest city in the world? It is no bigger than an average village, and that alone is a reason to visit this urban centre.
It has a clifftop Belvedere viewpoint that overlooks the town and Ourthe River Valley. The things you should explore in this urban centre are listed below.
Durbuy Vieille Ville
Le Labyrinthe (A maze)
Rocher de la Falize
Topiary Park
Halle aux Blés
Village de Wéris
Musée des Mégalithes de Wéris
Wéris Megaliths
13. Knokke
Knokke is nestled along the pristine Belgian coastline bordering the Netherlands. It is known for its beach and the Zwin Nature Park. Knokke is commonly known as the Monaco of the North.
It is a popular spot for people with holiday homes due to its multiple beaches and decent nightlife. The must-see spots are listed below.
For Freedom Museum
Knokke's Nature Reserve
The Grand Casino
Knokke-Heist
Art Nocturne Knokke gallery
Surfer's Paradise
14. De Haan
De Haan is a coastal city known for Belle Époque architecture and a serene environment. On the outskirts of town are expansive sand dunes crossed by paths.
The urban area is commonly known as Belle Époque Queen because of its well-preserved architectural heritage from the late 19th and early 20th centuries. The must-visit spots are listed below.
Albert Einstein Statue
De Concessie
L'Esperance
Beach De Haan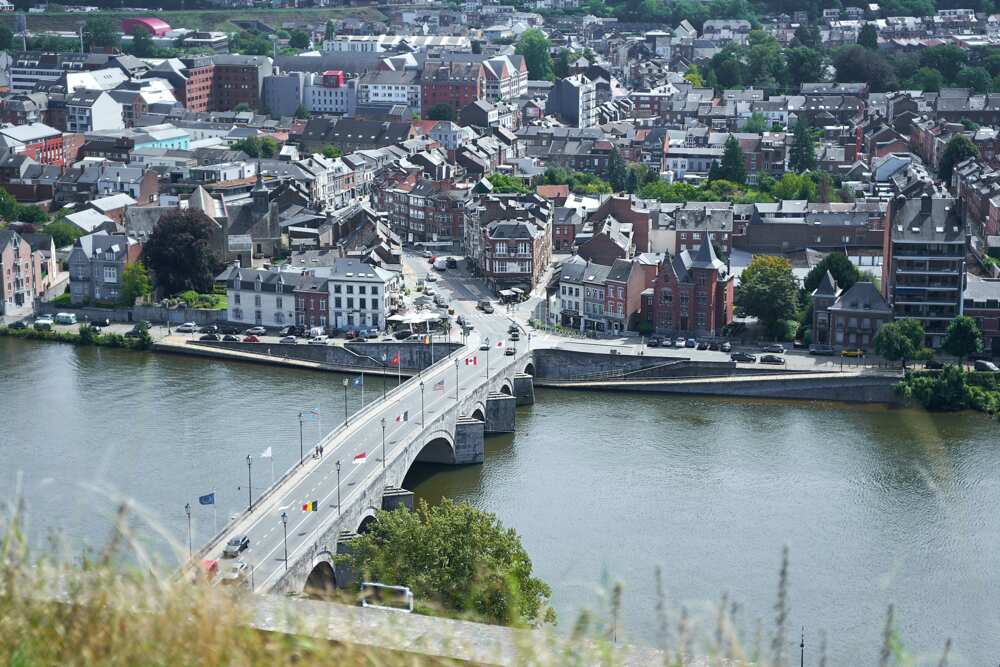 15. Middelkerke
Middelkerke is a municipality located in the Belgian province of West Flanders. It has miles of golden sandy beaches that stretch as far as the eye can see.
The urban area is renowned for its family-friendly atmosphere. Middelkerke offers numerous activities for all ages, including mini-golf, playgrounds, and amusement parks. Below is a list of the must-explore spots.
Ganzepoot
Panorama Hoge Blekker
De IJzertoren
Fort Napoleon
Koning Albert I Monument
Caterpillar - Kunst am Strand
De IJzer Nieuwpoort
16. Ostend
Ostend is a coastal city and municipality located in the province of West Flanders in the Flemish Region of the country. Ostend is known for its long beach and promenade.
In this city, you will find the Mercator, a three-masted 1930s ship that now serves as a floating museum. Some of the attractions to explore are listed below.
Atlantic Wall Open Air Museum
Fort Napoleon
Maria Hendrika Park
Church of Saint Peter and Saint Paul
Ostend Pier
Wapenplein Square
17. Rochefort
Rochefort is a city and municipality of Wallonia located in the province of Namur. Did you know Rochefort was a resort in the 19th century?
If you are looking for a picturesque Belgian retreat, Rochefort is the place to visit. When you get there, you should explore these spots.
Parc Animalier du Domaine des Grottes de Han
Grotte de Lorette-Rochefort
Parcours Speleo
Grottes de Han-sur-Lesse
Le PréhistoHan
Château Comtal de Rochefort
Malagne – Archéoparc de Rochefort
Han 1900
18. Bouillon
Bouillon is a city in southern Belgium near the French border. The city is known for the medieval Bouillon Castle that overlooks the Semois River.
With its medieval castle, winding river, and lush forests, Bouillon offers travellers a unique blend of culture and nature. Here are the best things to do or visit in Bouillon.
Archéoscope Godefroid de Bouillon
Castle of Bouillon
Musée Ducal
Bouillon Belvedere
Point de Vue Frahan
Le Tombeau du Géant
Abbaye Clairefontaine
La Ferme des Fées
19. Malmedy
Malmedy is a city and municipality of Wallonia located in the province of Liège. The city is dominated by its crown jewel, the Château de Bouillon. It has ancient halls, towers, and a large animal park. Below are the must-visit spots in Malmedy.
Cathédrale Saints-Pierre-et-Paul et Saint-Quirin
Malmundarium
Malmedy Massacre Memorial
Cascade du Bayehon
Rocher de Falize (Rocher de Warche)
Baugnez 44 Historical Centre
Maison Villers
Circuit de Spa-Francorchamps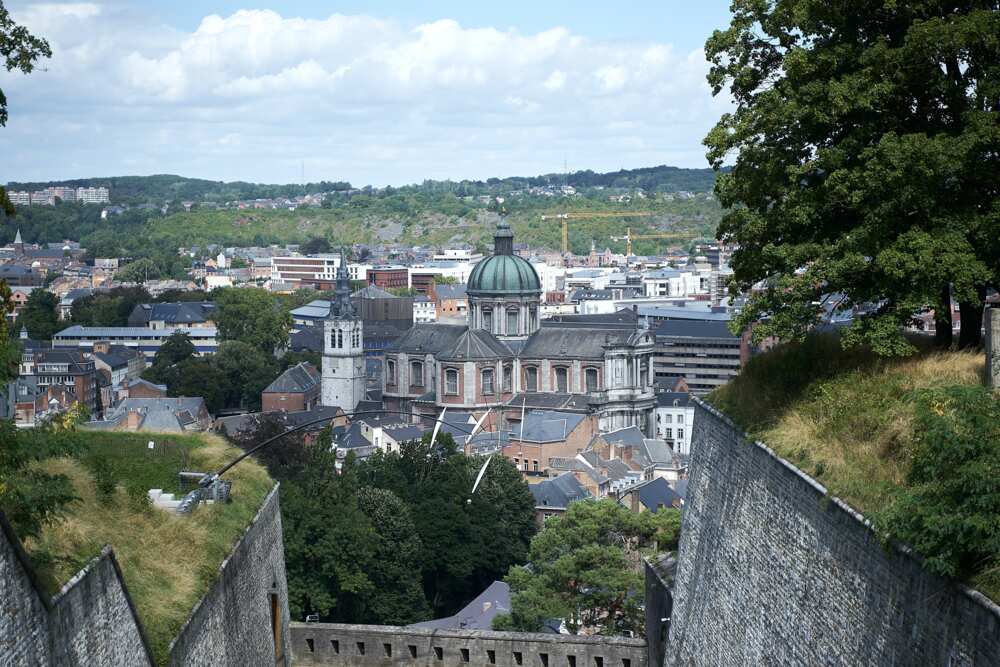 20. Spa
Spa is a city for relaxation and rejuvenation. It is located in the Ardennes region of eastern Belgium and is known for its mineral-rich thermal waters.
Resting in a valley close to the point where the Ardennes massif meets the Hautes Fagnes plateau is the world's original spa resort. Did you know Spa became the generic English term for hydrotherapy because of this city? Below are the must-explore spots in Spa.
Thermes de Spa
Église Notre-Dame-et-Saint-Remacle
Pouhon Pierre-le-Grand
Parc 7 Heures
Casino de Spa
Domaine de Berinzenne
Musée de la Ville d'Eaux
Circuit de Spa-Francorchamps
Lac de Warfaaz
21. Thuin
Thuin is a city and municipality of Wallonia located in the province of Hainaut, Belgium. One of Thuin's most exceptional features is its UNESCO World Heritage-listed Hanging Gardens. Below are other spots to explore in Thuin.
L'abbaye d'Aulne
Natura-Parc
Château d'Hourpes
Jardins suspendus
Grand pont de Blaimont
Le Posty Bury et Rempart du Midi
Traversée du ruisseau à Estinnes-au-Val
Cimetière Français 14-18
22. Ypres
Ypres is located in the Belgian province of West Flanders. It is associated with some of the most bitter battles of the First World War.
The city is surrounded by the Ypres Salient battlefields, where many cemeteries, memorials and war museums. Some of the must-see spots are listed below.
WWI Battlefields
Flanders Fields Museum
Menin Gate
Grote Markt
Sint-Maartenskathedraal
St. George's Memorial Church
Fortifications of Rijselpoort
Hooge Crater Memorial Museum
Is the list of cities in Belgium long?
Yes. The country has 15 primary cities, which make up most of the country's population. These are Brussels, Liège, Antwerp, Ghent, Charleroi, Schaerbeek, Anderlecht, Bruges, Namur, Leuven, Mons, Mechelen, Hasselt, Tournai, and Ninove.
How many cities are in Belgium overall?
There are 52 prominent cities in Belgium. 15 of them are considered primary cities.
What are the top 5 major cities in Belgium?
The five major cities in the country based on population are Brussels, Antwerp, Ghent, Charleroi, and Liège.
There are multiple cities in Belgium, and many of them are tourist attraction sites. The country has multiple places to explore for local and international tourists.
Legit.ng recently published a guide on how to book a flight online. Technology has revolutionised the world, and almost everything has gone digital.
People no longer have to queue in airports hoping to buy air tickets. You can book your flight in the comfort of your home or office.
Source: Legit.ng