How to unshare data on GLO? Stop sharing without knowing the number
Have you checked your Glo data balance and noticed your data is getting depleted faster than you had planned? If so, you may need to unshare it. You have to learn how to unshare data on GLO to make this possible. You will discover that the process is relatively simple.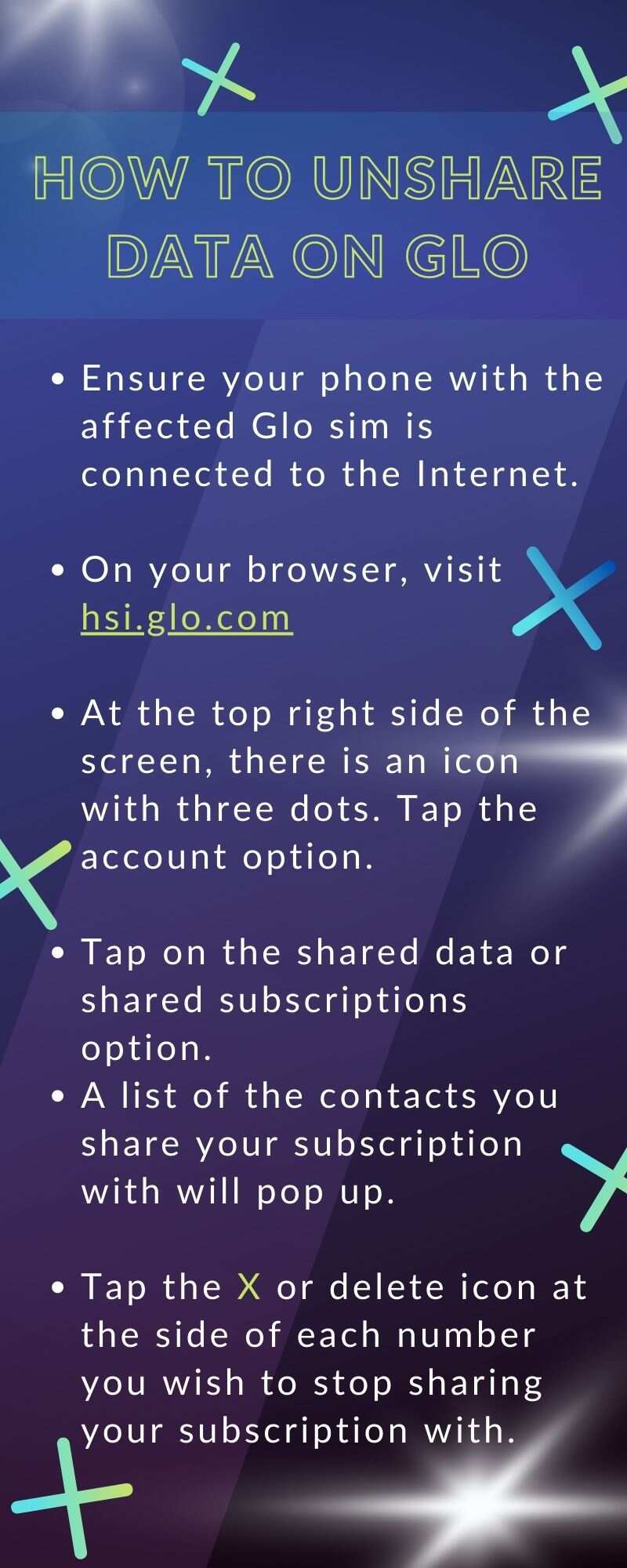 Most people usually share their data bundles with relatives and friends. However, some situations can force one to unshare data, especially if it is getting drained faster than you imagined. Read on to learn how to unshare data on Glo.
How to unshare data on Glo without knowing the number
If you do not know the number belonging to the person you wish to bar from using your Internet bundles, you can remove them from the Glo self-service portal or use the code to unshare data on Glo *127#. This will take you just a minute to do.
How to check your Glo data-sharing list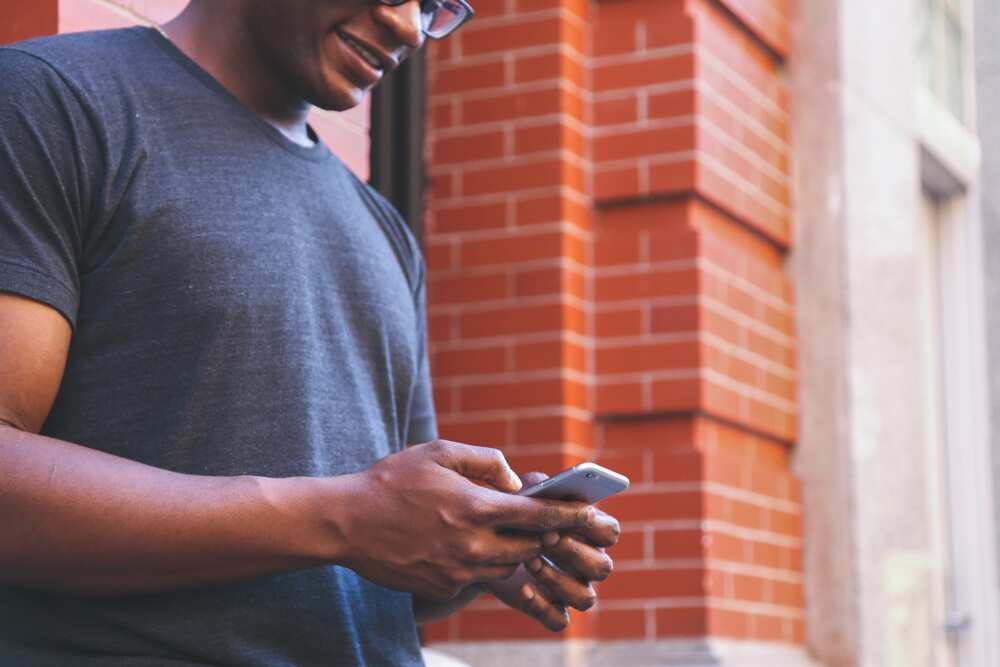 Before you unshare your data bundles, you should know who is on your list. This allows you to remove specific people you do not want to share your bundles with.
How do you check who you are sharing data with on Glo? Follow the steps below to do this.
On your phone, dial *127*00#
A list of all the people you share your Internet bundles with will pop up in less than a minute.
Alternatively, you can use the SMS option. All you have to do is type the word "LIST" on your messages app and send it to 127.
How to unshare data on Glo permanently
Follow the steps below to remove a contact from your list, even if you do not know their number.
Ensure your phone with the affected Glo sim is connected to the Internet.
On your browser, visit hsi.glo.com.
At the top right side of the screen, there is an icon with three dots. Tap the account option.
Tap on the shared data or shared subscriptions option.
A list of the contacts you share your subscription with will pop up.
Tap the X or delete icon at the side of each number you wish to stop sharing your subscription with.
How to stop sharing data using code
How do I remove one shared data on Glo? If you spot someone on the list that you wish to stop sharing your data plan with, you should note their numbers down. Below are steps on how to remove share data on Glo numbers.
Dial the USSD code *127*02*[number you wish to remove]#. They will automatically be removed.
Alternatively, you can SMS REMOVE [number you wish to remove] to 127.
How to unshare data on Glo PAYU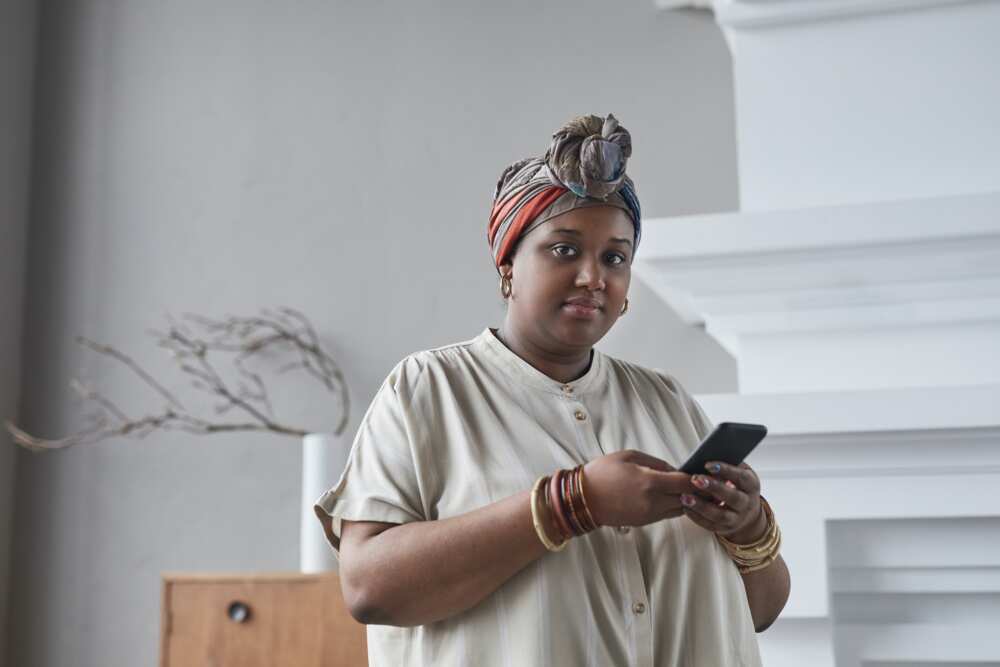 In Glo PAYU, you do not have a daily, weekly, or monthly Internet bundle package. Instead, you Pay As You Go (PAYU), meaning that you can only pay for the real-time data for the people on your sharing list.
The charge is usually N1 for 1MB of data in this plan. If you want to know how to unshare data plans on Glo PAYU, use either of the abovementioned methods.
How to check Glo data balance
Do you wish to check your Internet subscription balance to know how fast you are depleting your data? Learn how to check shared data balance on Glo now using the USSD code.
Dial *777#
Select the "current plan of a subscription" option.
Select "Manage data" and select "Data balance".
You can also use a USSD code to check your balance. Simply dial *127*0# on your mobile phone and wait for the response.
What is the code to share data on Glo?
You may wish to reshare your Internet bundles with the contact you removed or a new one. You can do this via a USSD code, which only works if you have the number of the person you want to share your Glo Internet subscription with.
The code to share your subscription plan is *127*01*friend's/ relative's number#
If the USSD code method does not work, you can simply send an SMS to 127 with the word SHARE followed by the contact you wish to add.
Now you know how to unshare data on Glo network. You can use the methods described above to remove or add a contact to your subscription plan.
READ ALSO: How to check your FirstBank account balance from your mobile
Legit.ng recently published a step-by-step guide on how to check the balance of your FirstBank account from your mobile device. FirstBank is a Nigerian multinational bank headquartered in Lagos. The bank provides various financial services, including diaspora banking, personal home loan assets, and payment services.
FirstBank has made it simple to conduct transactions using your mobile phone. You can now check your balance on the go by dialling its USSD code, which is simple. Continue reading to learn more.
Source: Legit.ng