Meet Coolio's children: How many kids did the late rapper have?
Coolio was a renowned rapper, singer, record producer, actor and reality TV personality from the United States. He became famous for his 1995 hit song Gangsta Paradise. The award-winning rapper passed away on 28 September 2022 in Los Angeles, California. Many are curious about his personal life, especially his children. Did any of Coolio's children follow in his footsteps?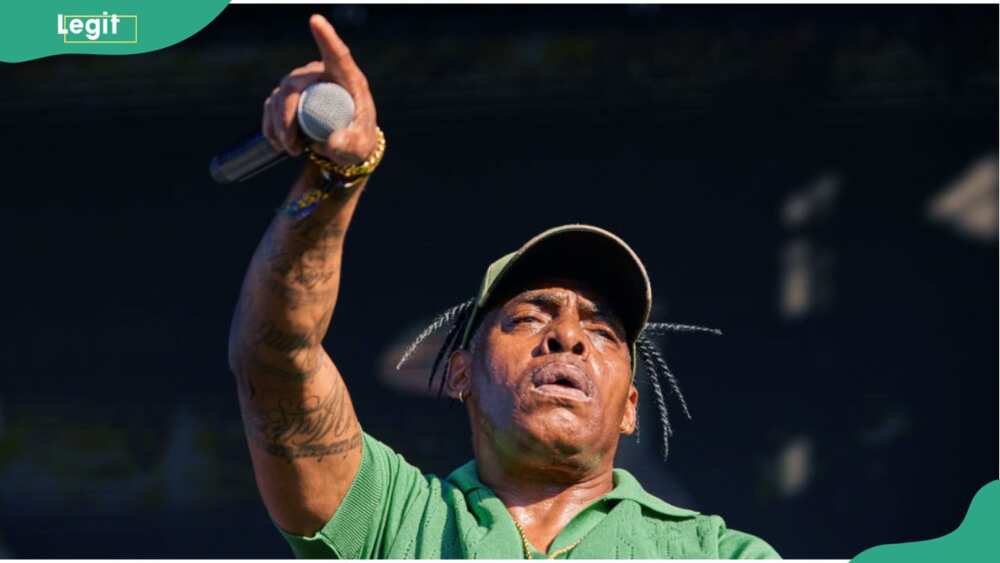 Coolio made his music debut in 1987 when he released Whatcha Gonna Do? He was also an actor and a reality star who appeared in TV shows such as Futurama, Celebrity Big Brother 6, and Wife Swap. The American rapper was linked to numerous women with whom he had children.
Profile summary
| | |
| --- | --- |
| Full name | Artis Leon Ivey Jr. |
| Nickname | Coolio, El Cool Magnifico |
| Gender | Male |
| Date of birth | 1 August 1963 |
| Zodiac sign | Leo |
| Age (at death) | 59 years (September 2022) |
| Place of birth | Monessen, Pennsylvania, USA |
| Nationality | American |
| Ethnicity | African-American |
| Religion | Christian |
| Sexuality | Straight |
| Height in feet | 5'8" |
| Height in centimetres | 173 |
| Weight in pounds | 176 |
| Weight in kilograms | 80 |
| Hair colour | Black |
| Eye colour | Black |
| Mother | Jackie Slater |
| Father | Artis Leon Ivey Sr. |
| Marital status (at death) | Divorced |
| Ex-spouse | Josefa Salinas |
| Children | 10 |
| College | Compton Community College |
| Profession | Rapper, singer, record producer, actor, and reality TV star |
Coolio's children
Coolio was once married to Josefa Salinas but divorced in 2000. It is not clear how many children the two had together. According to Celebrity Net Worth, the rapper had four baby mamas and 10 children. Here is a look at Coolio's kids.
1. Grtis Ivey
Grtis Ivey is Coolio's oldest son. He was born on 28 September 1989. Like other members of Coolio's family, Grtis appeared on their reality TV show, Coolio's Rules.
Coolio's son has had run-ins with the law a few times. In 2011, he made headlines for his involvement in a robbery. He was sentenced to 42 to 120 months in prison. In 2016, he was again sentenced to 12 to 30 months in jail for domestic violence and battery. He has nine siblings from his father's other relationships.
He was the first to speak about his father's death. He told The US Sun,
My dad was having a couple of health complications. He was taking care of those things. A lot was going on with asthma, real bad asthma.
2. Milan Ivey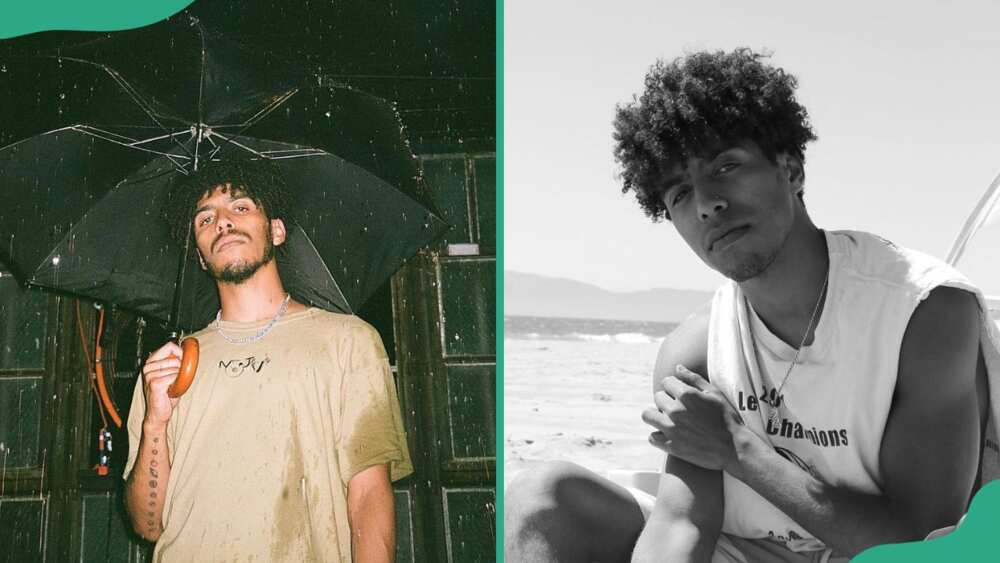 Milan Ivey is Coolio's son with his ex-wife Josefa Salinas. He is a rapper like his father, who goes by the name Pharaoh Santana. Milan debuted his music career in 2020 after dropping his first single. The following year, he released his first album titled PS1.
3. Darius Ivey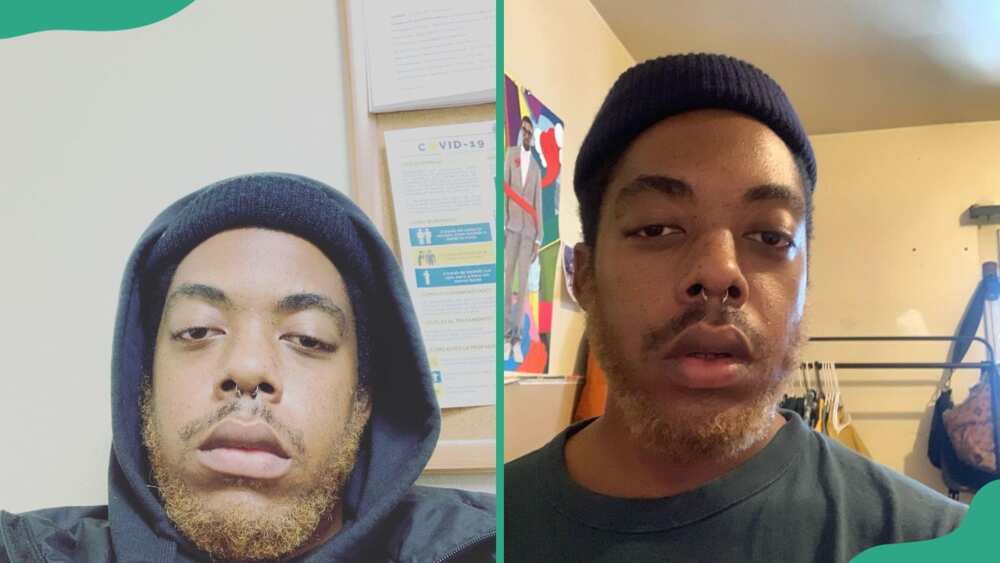 Darius Ivey is the son of Coolio and Taleya White. He has followed in his father's footsteps in music. The singer was featured in one of his brother's tracks and has several singles.
He lost his mother in February 2021, weeks after celebrating her 56th birthday. He became a total orphan after Coolio died in 2022.
4. Artisha Ivey
Artisha Ivey was born on 3 October 1982. She is 40 years old (as of September 2023), and her zodiac sign is Sagittarius. Artisha appeared on the family reality show Coolio's Rules. She is a wardrobe stylist who works with models, artists, and photographers.
5. Brandi Ivey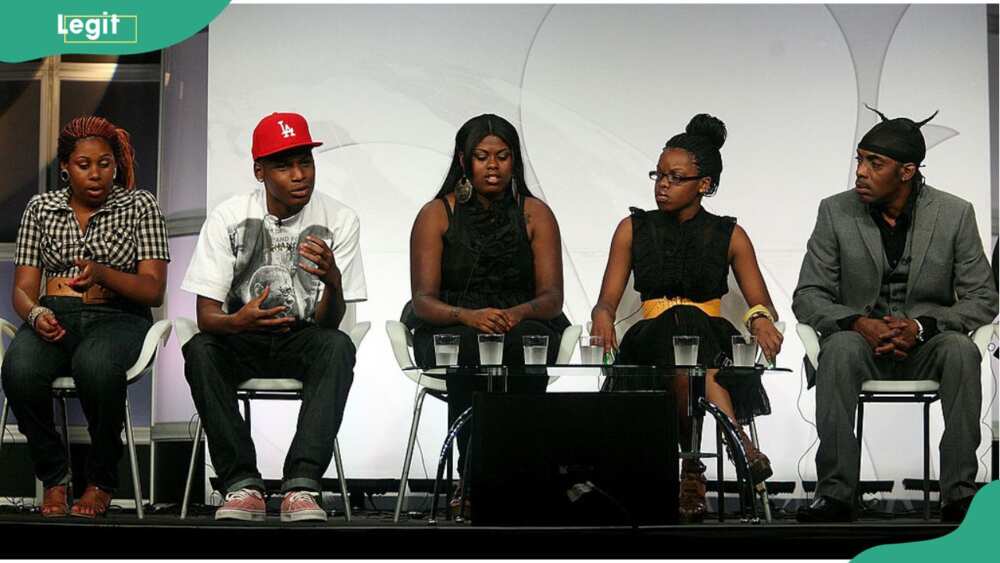 Brandi Ivey is Coolio's daughter with Dimp. She appeared in Coolio's Rules reality TV with her father and siblings. Brandi has nine siblings from her father's relationships.
6. Jacky Ivey
Jackie is Coolio's daughter. She is a reality TV star who appeared on Coolio Rules with her dad and siblings. Since the reality show, Jackie's life has remained private.
7. Shayne Ivey
Shayne Ivey is another Coolio's daughter. She was born on 21 January 1987. Shayne Ivey is 36 years old as of 2023, and her zodiac sign is Aquarius. She has a twin sister named Kate Ivey and eight other siblings.
8. Kate Ivey
Kate is one of Coolio's twin daughters. She was born on 21 January 1987. Kate's zodiac sign is Aquarius; she is 36 (as of 2023). Apart from her twin sister, Shayne, she has eight other siblings.
9. Christopher Kal El Ivey Bellesi
Christopher is the son of rapper Coolio and his ex-girlfriend Anabella Bellesi. His mother, Annabella, is one of the women who dragged the rapper to court. According to TMZ, Anabella claimed child support from the rapper in 2010.
10. Zhaneand Ivey
Zhaneand Ivey is one of Coolio's kids. The celebrity kid has nine siblings. Zhaneand lives a private life, and not much is known about him.
Who inherited Coolio's estate?
The American rapper died without a will. However, Coolio's estate might be split between his seven adult children, whom he had listed as his next of kin. The value of Coolio's estate, which includes personal property, demand deposit accounts, insurance policies, financial accounts, and royalties, is estimated to be over $300,000.
Coolio's grandchildren
The rapper revealed he had five grandchildren. In March 2022, the rapper was on the Australian TV show Today Extra, where he announced he was a grandfather. He stated that he had five young grandkids.
FAQs
Who was Coolio? He was a famous rapper, actor, singer and record producer from the United States.
When did Coolio pass away? He passed away on 28 September 2022.
How did rapper Coolio pass away? According to documents from the Los Angeles County Coroner's Office, the rapper died of an accidental OD at a friend's house.
Did Coolio have kids? Yes, the rapper was a father.
How many kids did Coolio have? The rapper had 10 children with four different women.
What was Coolio's net worth? The rapper was worth $1.5 million.
Who got Coolio's money when he died? According to Mirror, his wealth will be divided among his seven children, whom he had listed as next of kin to his estate.
Coolio was an American rapper, singer, record producer and actor. He shot to stardom in 1995 when he released his hit single Gangsta Paradise. The late rapper was a father of 10–Coolio's children are Grtis, Brandi, Milan, Darius, Zhaneand, Jackie, Kate, Shayne, Artisha, and Christopher Kal El Ivey Bellesi.
Legit.ng published an article about Steve Harvey's kids. Steve Harvey is a famous TV host, stand-up comedian, actor and author. He is best known for hosting the Celebrity Family Feud and The Steve Harvey Show. The American celebrity is a husband and a father of seven kids.
Steve Harvey started his stand-up comedy career in the 1980s. He went on to perform on the Comedy Central Stage before venturing into television. Harvey has written the New York Times bestseller Think Like A Man Act Like A Lady. Take a look at Steve Harvey's kids.
Source: Legit.ng