Who is Alexis Phifer? Get to know Kanye West's ex-fiancée
Alexis Phifer is an American celebrity stylist, fashion designer and entrepreneur. However, she first made headlines as Kanye West's girlfriend in 2002. The pair were engaged for a year and a half before calling it quits. Discover more about Kanye West's ex-fiancée.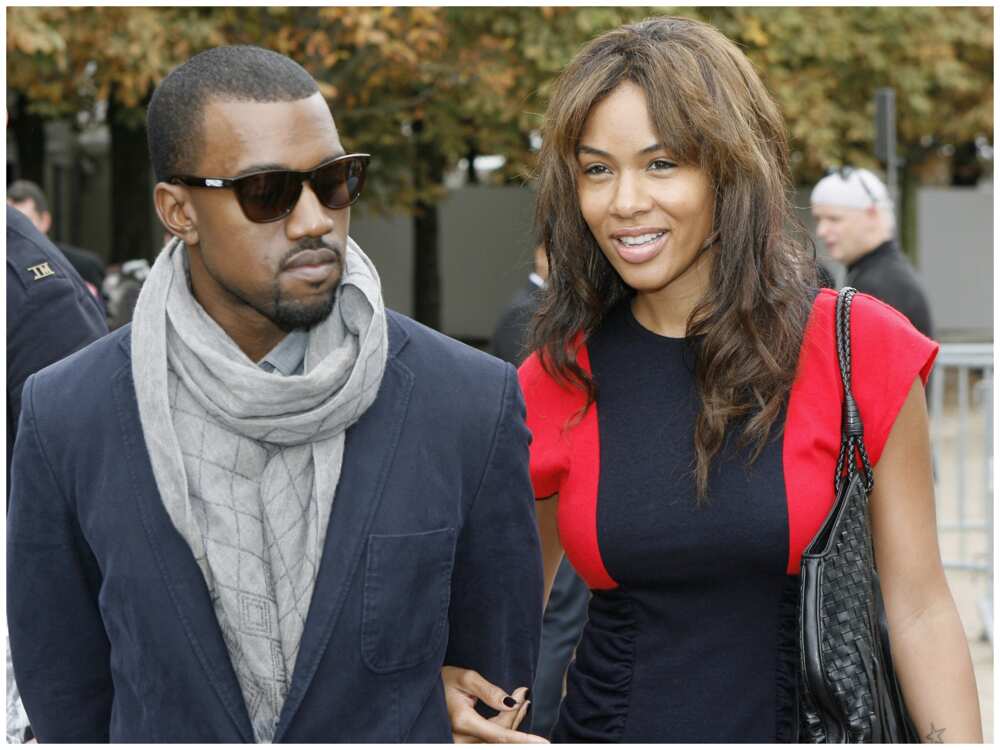 Alexis Phifer is a renowned fashion designer. She has been passionate about fashion from a young age. Her grandmother would take her and her two cousins to fashion shows. After the shows, they would go backstage and meet the designers. The shows sparked her interest in the creative side of fashion, and she envisioned herself expressing herself artistically through design.
Profile summary
| | |
| --- | --- |
| Full name | Alexis Phifer |
| Gender | Female |
| Date of birth | 1 October 1976 |
| Age | 47 years old (as of 2023) |
| Zodiac sign | Libra |
| Place of birth | Los Angeles, California, United States |
| Current residence | Los Angeles, California, United States |
| Nationality | American |
| Ethnicity | African-American |
| Religion | Christianity |
| Sexuality | Straight |
| Height in feet | 5'6'' |
| Height in centimetres | 168 |
| Weight in pounds | 121 |
| Weight in kilograms | 55 |
| Hair colour | Black |
| Eye colour | Dark brown |
| Profession | Fashion designer, celebrity stylist, entrepreneur |
Who is Alexis Phifer?
Born in the United States, Kanye West's ex-fiancée hails from a creative family. Her father was a filmmaker, and her mother was an actress. Alexis's upbringing shaped her pursuits, as she later pursued a career in fashion. As a designer, Alexis showcased her talent and passion, garnering attention for her work in the industry.
How old is Alexis Phifer?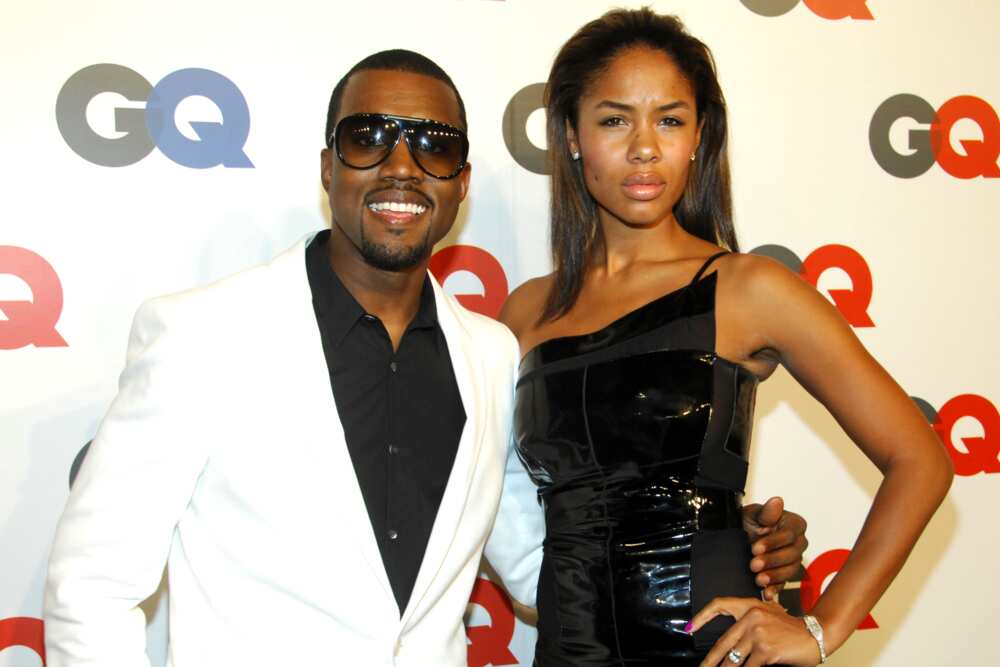 The American fashion designer is 47 years old as of 2023. Alexis Phifer's birthday is 1 October 1976. Her zodiac sign is Libra.
Career
Phifer studied fashion design at a college in California. During college, she spent time with a close friend, a designer. Alexis studied her friend's methods and launched her line, Ghita. She launched her career as a fashion designer before she started dating Kanye. During their relationship, she was West's stylist alongside other celebrities.
After her split from Kanye, her fashion line took a hit. Speaking to Vibe in 2011, she said her business had a tough window of adjustment where she had to reevaluate her priorities, style choices and direction for her brand. She relaunched Ghita in 2011, intending to become a successful businesswoman.
She worked as an intern at the Vanity Group's boutique agency. In 2018, the fashion designer launched a new, all-inclusive clothing brand called A-Threads. She is currently the CEO and creative director of A-Threads.
What happened between Kanye West and Alexis Phifer?
Although Phifer built a significant career in fashion, her relationship with rapper Kanye West propelled her to fame. Kanye West and Alexis Phifer's paths first crossed in the early 2000s. Between 2002 and 2004, they had multiple encounters since they were both in the entertainment industry, sparking a connection.
The couple's relationship took a more public turn in 2004 when they debuted at the MTV Video Music Awards. Although they made public appearances together, they kept the details of their relationship largely private. In August 2006, West and Phifer got engaged.
Why did Kanye and Alexis break up?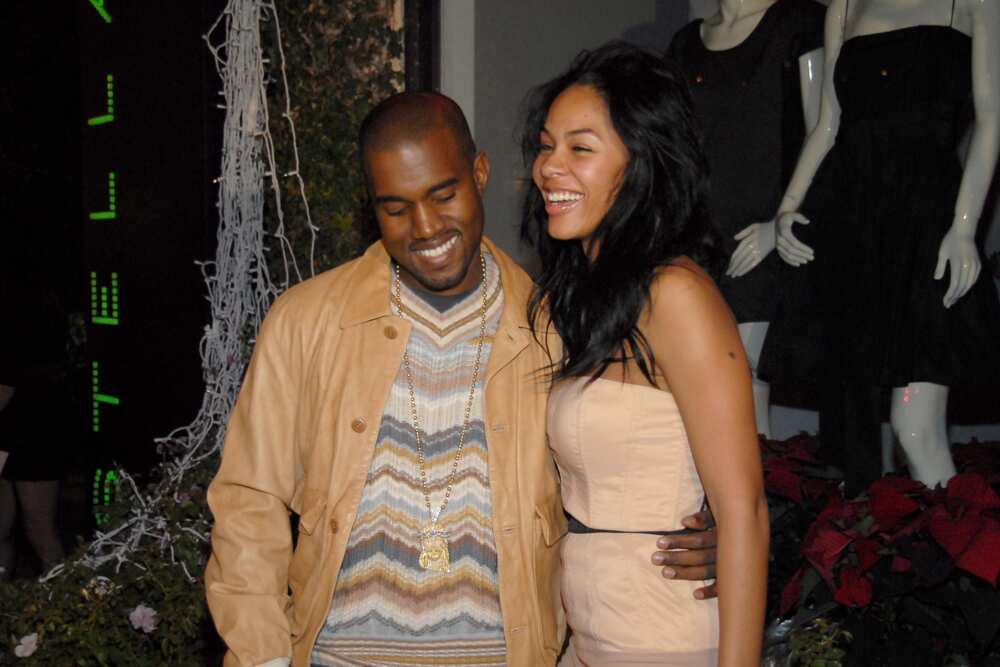 In 2007, their relationship suffered a significant blow when Kanye's mother, Donda West, died suddenly following complications from a botched cosmetic surgery procedure. Kanye reportedly threw himself into his work to deal with the loss of his mother. His undivided focus on his show and the fact that he was going through a tough time caused a rift between them, resulting in their eventual breakup in 2008.
Their breakup is considered a major inspiration for the album 808s & Heartbreaks. Although neither revealed the reasons for their split, Phifer told People magazine they remained friends. She emphasised that she wished him the best and affirmed that he was the most talented person she had ever met.
Where is Alexis Phifer now?
Since her split from the famous rapper, Phifer has largely stayed out of the spotlight. She reportedly resides in Los Angeles, California, United States. In her 2013 interview with Vibe, she said she enjoyed her anonymity away from Kanye. She said she would prefer a normal life to raise her son.
Phifer also said she wanted to have a family and raise four children. Occasionally, at some key moment in Kanye and Kim Kardashian's romance, she posted tweets that fans concluded were subtle digs at Kanye West's girlfriend. However, she has kept her personal life private. Alexis Phifer's son is unknown, as she has kept his life private.
Is Alexis Phifer married? Her relationship status remains unknown as she keeps a low profile. However, she was reportedly married to American former professional football player Roman Phifer from 1998 to 2001 before she met Kanye.
FAQs
Who is Alexis Phifer? She is an American fashion designer who rose to fame as Kanye West's fiance in 2006.
What is Alexis Phifer's age? She is 47 years old as of 2023, having been born on 1 October 1976.
Is Alexis Phifer married? She has kept her romantic life under wraps, so whether she is married or single is unclear.
Who is Alexis Phifer's husband? Her relationship status is unknown to the public.
Who is Alexis Phifer's son? Besides briefly mentioning that she has a son, she hasn't revealed much about her child.
Where is Alexis Phifer? She leads a low-key life, making it challenging to know her current whereabouts.
Alexis Phifer rose to fame for her high-profile relationship with Kanye West. The pair had an on-and-off relationship from 2002 to 2008, during which they were engaged for a year and a half. She has since maintained a low profile, only reappearing occasionally to market her fashion brand.
Legit.ng recently published an article about Luke Evans' partner. Luke Evans is an actor and singer from Wales, United Kingdom. He is known as Gaston from Disney's live-action remake of the classic fairy tale Beauty and the Beast.
Although he had never tried to hide his sexuality, Evans officially publicly came out as gay in 2002. Since then, he has been in a few high-profile relationships. Read more about his current partner, Fran Tomas.
Source: Legit.ng