Best good night message for him
If you love someone, you probably exchange sweet texts at any time, no matter if it is day or night. Sometimes you want to send your love a beautiful good night message to make them smile. Here, we will give you some ideas for a good night message for him. Make your boyfriend or husband happy with a lovely good night SMS.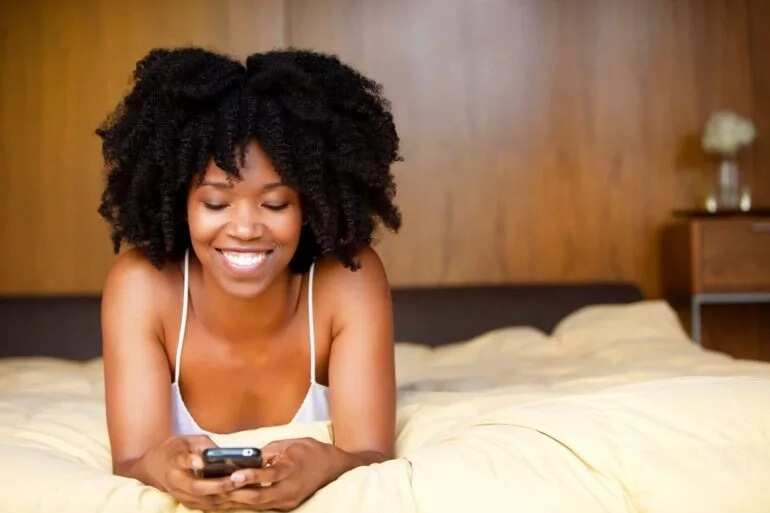 Love messages for him
So many people underestimate the power of romantic text messages when in reality they can preserve warm feelings between two people and make their relationship stronger. If you send your significant other a good night love SMS, he will know that he is always on your mind.
One thing you should take into account that these messages are better to be sent to the person who you are in a long and trusting relationship with. Sometimes, if you have just met the guy and you start sending him these messages, he might not take them seriously and think that they are annoying. Send them only to your official boyfriend and husband. Another thing to remember is that you should not bombard your man with them in the excessive amounts. One sweet good night message a day would be just right.
Now, that we have gone through some basic SMS etiquette rules, let's move on to the contents of the sweet messages that you can send to your special man! By the way, you can also check out these romantic messages for a long-distance relationship.
So many stars are shining in the sky, but you are my brightest star among them all. I wanted to count the stars, but they were all overshadowed by your brightness.
Tonight, I'm sure that my dreams will be sweet and lovely. I only have nightmares when you are far away.
Good night, my one and only. We may be apart now, but you are always and forever in my heart.
I hope that tonight, before sleep, you will feel how much I love you. Goodnight, my sweetheart.
Sleep tight, my love. I wish you a good and peaceful night, and the happiest dreams.
Sleep well, handsome. Hopefully, when you wake up, I will be the first thing on your mind, like you will be on mine.
My love for you is greater than anything. I love you so much more than anyone else in this world. I hope that you feel it before you go to bed. Sweet dreams to you, my only one.
You are the reason why I feel so happy right now. Because of you, I always fall asleep with a bright smile on my face. I truly hope that when you are falling asleep tonight, you are smiling because of me as well.
There might be a new moon in the sky, but our love shines brighter than any moon, sun, or stars that are above. Good night, sweetheart.
Today, I am falling asleep away from you. But tomorrow, I will see you again and with your hug, you will take away all of my worries and troubles.
I just want to say thank you for always being there for me. You are with me at my best and worst moments, and I am so grateful that you exist in my life. I love you so much. Good night, and sleep peacefully.
You are my knight in shining armor, which guards my sleep and keeps all of my nightmares away from me. I wish you a good and peaceful night, my love.
Every morning is easy for me when I know that I will meet you soon, but every night is hard for me because I know you are not there with me.
Every single night, I struggle because my mind alternates between sweet dreams about being with you and terrible nightmares where I lose you. The only thing I want is to see you again.
Maybe we should not say "good night" to each other, because the real good times only happen when we are together.
I wish you to have a good rest so you can enjoy tomorrow and complete all of your necessary business. I hope the next day will finally be the day when I see you.
Every night, I only wish that you could give me a goodnight kiss. I miss you so much and hope to see you again soon.
My nights are long and restless because you are not here, but at least I have these wonderful dreams about being together with you.
Just a simple "good night" from you means so much to me. I love you, honey. Sleep well and sweet dreams to you.
Tonight, I will fall asleep with your name on my mind and with a smile on my face. Good night, honey.
It is hard to fall asleep because I constantly think about spending the next hours without you. Looking forward to our next meeting!
I probably should not sleep at all, because all of my dreams come true when I am awake and together with you. I love you so much, my dear!
READ ALSO: Sweet romantic words to tell girl at first date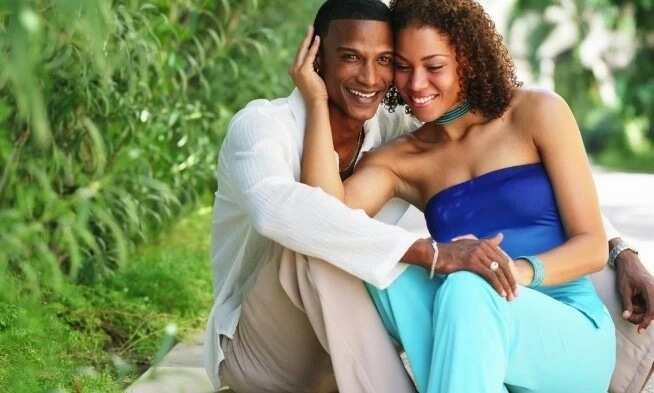 I wish you to have a night full of sweet dreams about me and then wake up with excitement, knowing that we will see each other very soon.
If you have trouble sleeping this night, just know that it will be better tomorrow. I am counting hours to seeing you again.
Hopefully, you will be able to fulfill all of your goals tomorrow. But for now, just enjoy the beautiful, peaceful night. I love you, my baby.
You will always be the one for me. I want to wish you peace and serenity on this wonderful night. Bless you, my only love.
Every day I hope I will be able to sleep, but then I start getting dreams about you, and I can barely think straight, let alone peacefully sleep. I blame you for losing sleep, but I still love you.
When I close my eyes, I can feel you snuggle to me. But you should know that you are always closer than physical touches. You are forever in my heart.
I miss you so much every time I am trying to fall asleep, but the thought of you being safe warms my heart. I will always love you, baby.
Thinking about you before sleep makes me feel like someone has wrapped a fuzzy blanket around me. You are always in my heart, and you make me happy.
When you lie down after a long day and close your eyes, I want you to let the stress go away. Let my love and care take over you.
I wish you a good day filled with pleasant events. But for now, have a good and restful sleep. Good night, my love!
Even though I am feeling lonely this night without you, it makes me so happy to know that you are the last person on my mind before sleep and the first person on my mind when I wake up. You are so amazing, and I love you more than anything.
I love you, my hero. But heroes need to sleep at night too, so I wish you a good night and sweet dreams about your new acts of bravery.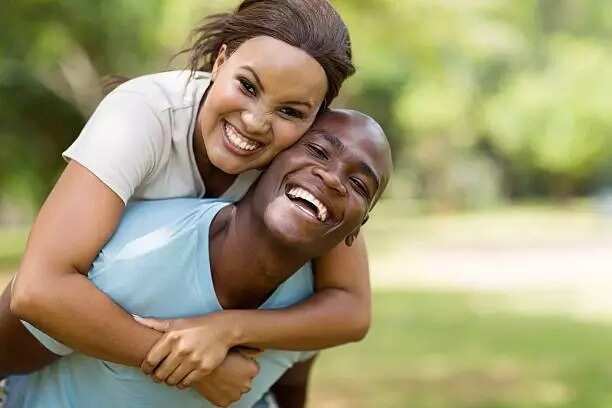 You are in my dreams all the time, and I hope I am in yours, too. I wish you a relaxing night and restful sleep.
It has been a while since I last saw you, but your warm hug and tender kiss is still on my mind. They will be the last thing I think about before I fall asleep tonight. I hope you will fall asleep thinking about me, too.
It makes me happy knowing that you are the only person in the world who will see this message, and it just makes you so special to me. Good night, the only one I will ever love and treasure.
Lately, I have been going to bed in many different moods. However, no matter if I was happy or sad, you were always in my thoughts, and this was one constant thing about them.
We are inseparable, like the moon and sun, like the sky and stars. Good night, my most beautiful person in the entire world. I will love you forever.
This night, I will remember all the beautiful nights we spent together in the past. I just want to say good night to you, and hope that you are having an amazing time. I love you, handsome.
I hope you will look out of the window, see the shining of the million stars above, and remember how much I love you. Good night, the hero of my heart.
The only thing that comforts me when we say goodbye to each other is knowing they are not forever. I am thinking about you right now and hoping that you are having the most peaceful night. Sleep well, my darling.
READ ALSO: Thinking about you messages to melt her heart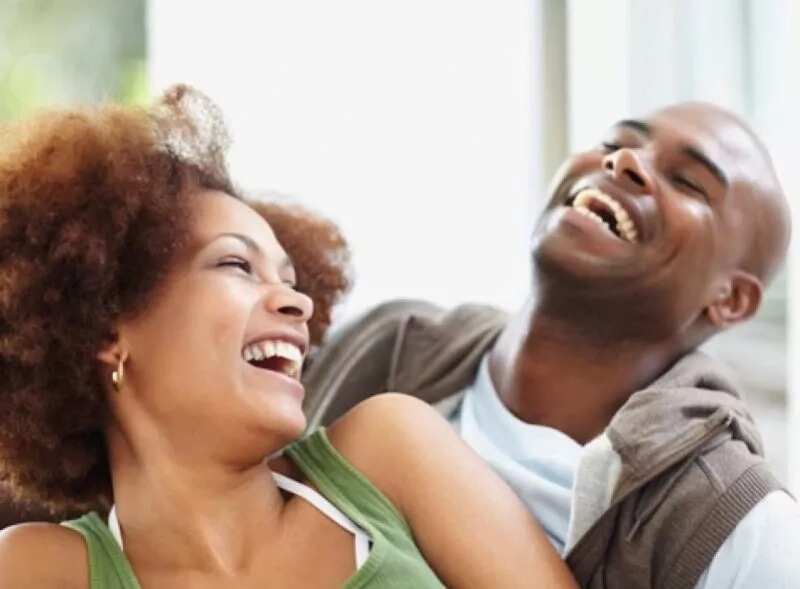 Today, we had the best time together and did all the kinds of things that made us happy. I am going to sleep tonight with joy and satisfaction, and it is all because of you. You are my number one person, and without you, I could not be myself. Thank you for discovering the real me.
Before you go to bed, I want you to know how much I love and cherish you. I truly hope that someday I will be able to tell you this in person every day before sleep. Good night, my baby!
Sometimes, you just need little things in life that will make you happy. For example, I want to make you happy by sending you this message. I love you so much and never want to let you go.
I wish I could be your pillow, supporting your sleep for every night. I wish you the best and the sweetest dreams. Hopefully, all of your deepest wishes come true. I love you, my handsome man.
Every night you have exciting dreams and want them to come true, little do you know that you already made all of my dreams come true long ago? You made me so happy, and I love you for changing my life. Good night, my prince charming.
Because of you, my sleep is always serene and peaceful. You are the person who means so much to me, and I only hope that your sleep is always just as good as mine. Thank you for being here with me.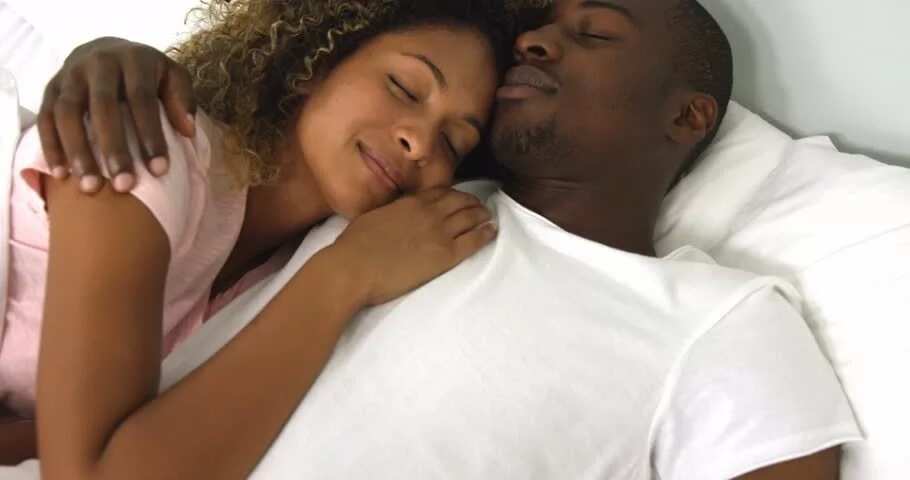 We hope you liked this good night message ideas for your man. You can also send him personalized messages with mentioning his name, pet name you have for him, and some of your best moments together. May your love be strong and long-lasting!
READ ALSO: Best missing you text messages for her
Source: Legit.ng