Ryan Eggold bio: age, height, education, wife
Ryan Eggold is one of the most popular male actors in America. He currently portrays Dr. Goodwin on the NBC series New Amsterdam. He has had an illustrious acting career that has lasted more than 13 years. Here are all the details about this dashing actor's life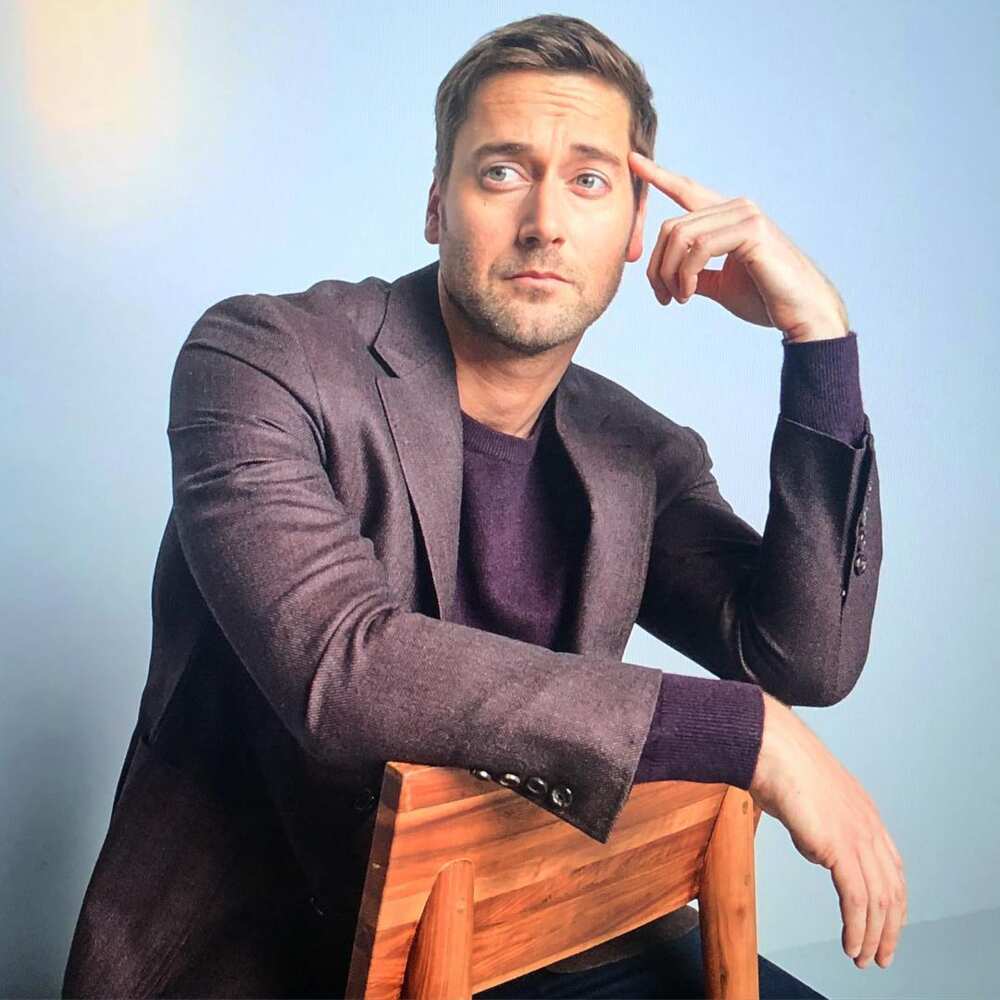 Other than acting, he performs with a band known as Eleanor Avenue as a guitarist and songwriter. Lately, he has taken to writing and producing movies. Literally, Right Before Aaron (2017) is one of his most notable productions.
Profile summary
Name: Ryan James Eggold
Date of birth: August 10, 1984
Place of birth: Lakewood, California, United States
Ryan Eggold age: 35 years
Nationality: American
Ethnicity: Mixed (German, Croatian, Austrian-Jewish)
Occupation: Actor, musician, film score composer
Marital status: Single
Ryan Eggold height: 1.83m
Weight: 79kgs
Zodiac sign: Leo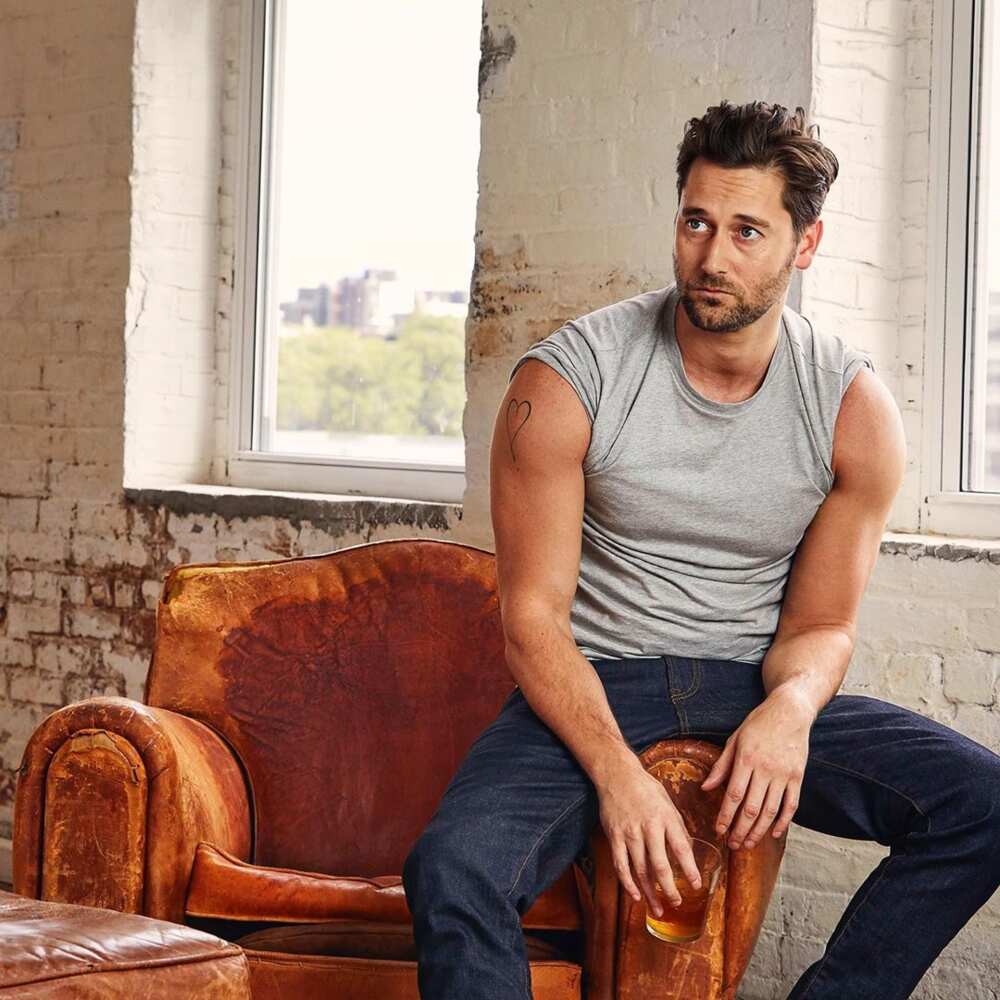 Background
Ryan is the son of Karen Beink and James Frederick Eggold. His father is from Germany while his mother is half Croatian and half Austrian-Jewish. He has one sister.
Ryan Eggold education took place in California; first in Santa Margarita Catholic High School where he performed in many plays and developed an interest in acting. This helped him decide about his future career.
Upon completion of his high school education in 2002, he proceeded to the University of South California, where he undertook studies in Theater Arts. He graduated in 2006.
Career
Ryan landed a few guest roles in films at the start of his career. His first appearance in theater was in a 2006 production by Ahmanson Theatre/ Center Theatre Group. Some of his works to date are listed below.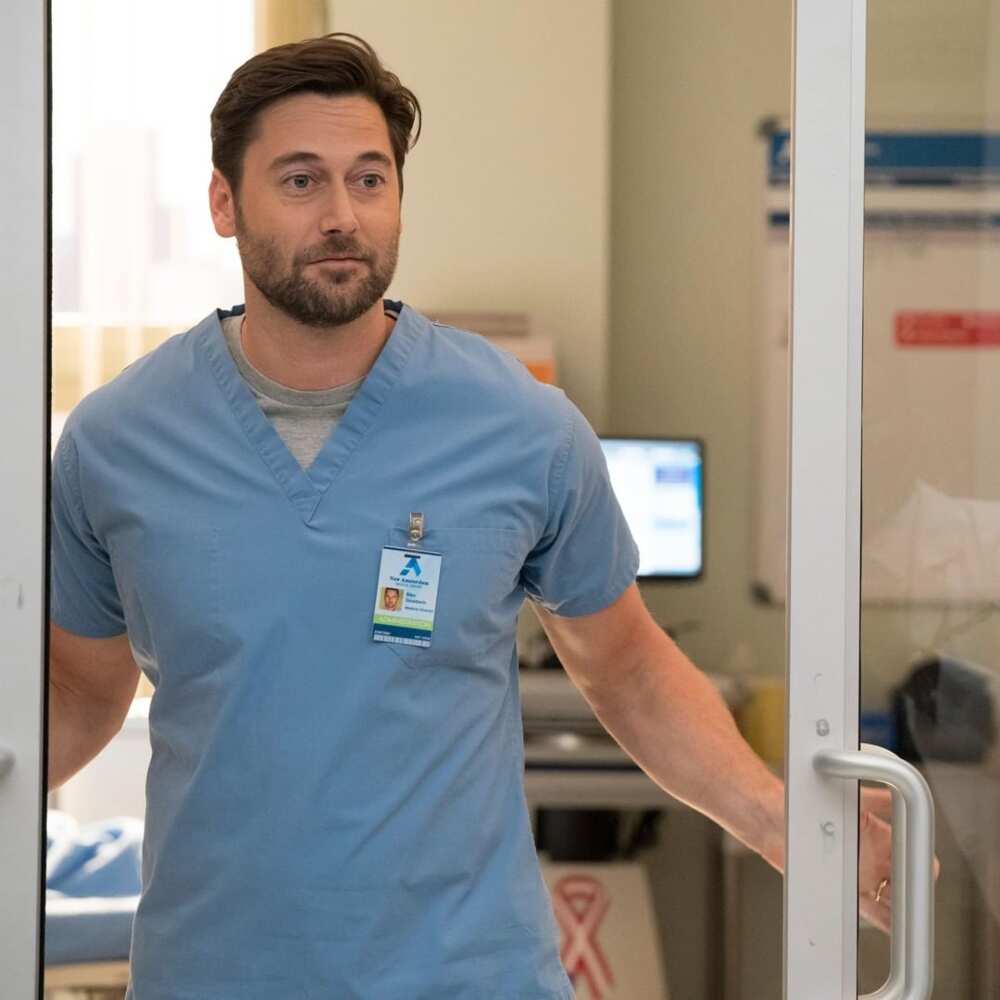 Television
2006: Appeared in Related as Lloyd, Brothers & Sisters as Randy Stewart, Veronica Mars as Charlie Stone, and The War at Home as Bruce.
2007: Appeared in The Young and Restless as a barista. Also Acted in Out of Jimmy's Head as Mike Werewolfowitz
2008: Appeared in Dirt as Farber Kauffman
2008 – 2011: Acted in 90210 as Ryan Matthews
2013: Appeared in The Blacklist as Tom Keen
2017: Featured in The Blacklist: Redemption as Tom Keen. This television series lasted only one season.
2018 to date: Acts as Dr. Max Goodwin in New Amsterdam
Films
2008: Played the role of Doug in Bloom.
2011: Acted in Queen as Nikki Holiday. Queen is a short film that ran for only 22 minutes.
2012: Appeared in the horror film, Into the Dark, as Adam Hunt.
2014: Played Peter in The Single Moms Club.
2016: Appeared in Lovesong as Leif.
2018: Appeared in BlacKkKlansman as Walter Breachway. BlacKkKlansman is a crime film based on the memoir of Ron Stallworth, Black Klansman
2020: Featured in the film Never Rarely Sometimes Always. This is his most recent movie appearance.
Theater
His theater career has been brief, with appearances in Dead End, Marat/Sade, and Amy and Elliot
Awards
The actor received two awards from the Breckenridge Festival of Film and the Gen Art film Festival in 2011 and 2012, respectively. He has been nominated and won several other awards as listed below:
2009 - Nominated for the Maverick Movie Award for Best Actor in a Short Film
2012 - At the Queens World Film Festival, he won the Jury Award for Best Male Actor
2019 - Nominated for the CinEuphoria Award for Best Ensemble in BlacKkKlansman
2020 - His performance in New Amsterdam earned him the Freedom of Expression Honorary Award at the CinEuphoria Awards.
2020 - Won the Someone to Watch Honorary Award at CinEuohoria Awards
Ryan Eggold wife
Is Ryan Eggold in a relationship? At the moment, his relationship status is unknown because he has not been seen in public with a significant other.
The actor has dated a few times in the past. In 2008, Ryan Eggold girlfriend was Twilight actress Ashley Greene. Their relationship was a short-lived one.
In 2009, he was said to have dated Haley Bennett, who is a singer and actor.
Rumors started doing rounds that Ryan Eggold and Megan Boone were seeing each other in 2013. Both of them acted in The Blacklist. Despite their denial, the rumors persisted and only stopped when Megan gave birth to a baby girl. The baby's father is Dan Estabrook, who is also Megan's fiancé.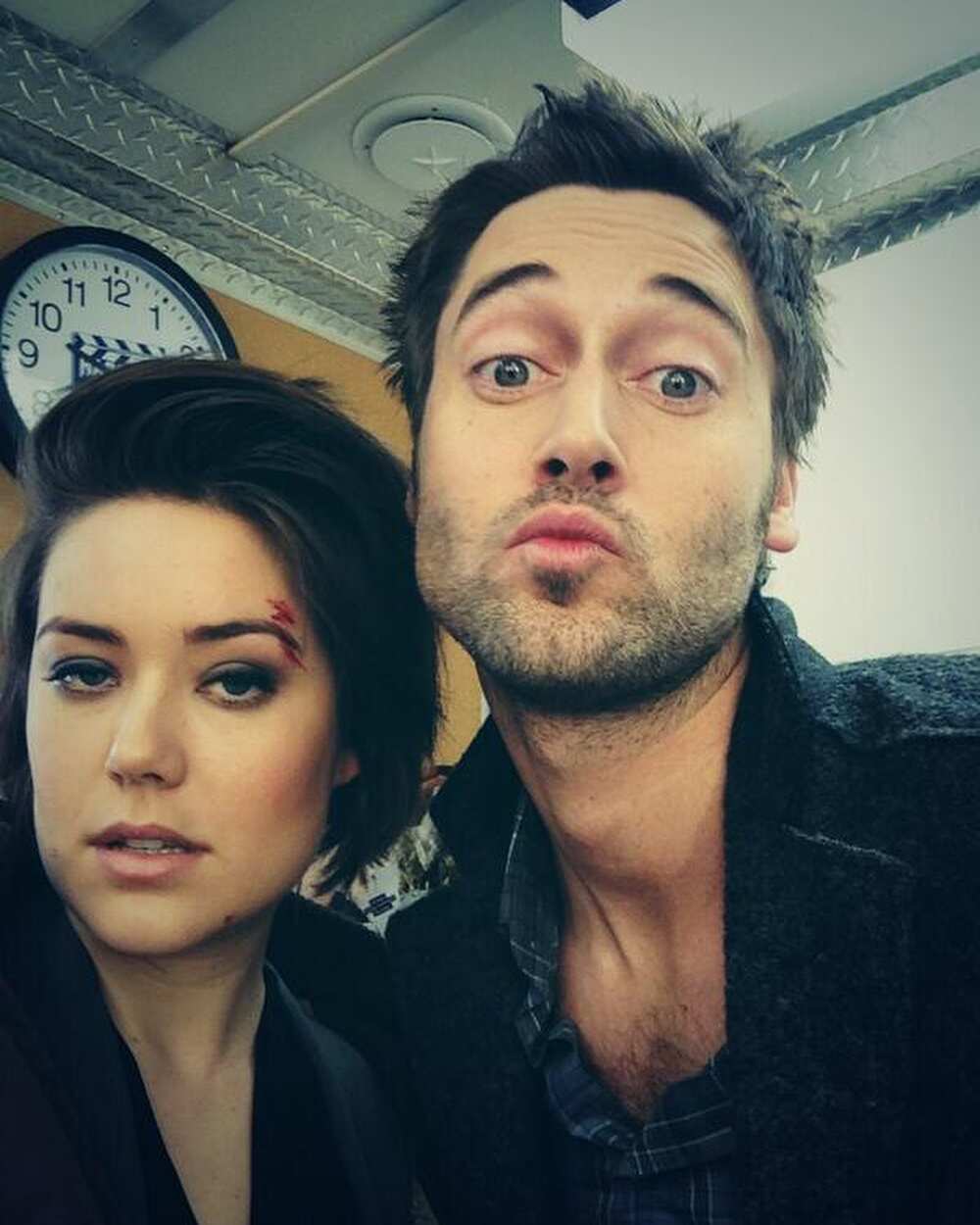 Eventually, people stopped asking whether Ryan Eggold and Megan Boone married. There have been other rumors about Ryan Eggold dating life. People also ask, "Is Ryan Eggold gay?" There is no evidence that he is gay.
Ryan Eggold net worth
What is Ryan Eggold worth? Having acted for more than a decade, he has had a regular revenue stream. By diversifying into singing, writing, producing, and directing movies, Eggold has increased his net worth, which is now $5 million. He continues working hard and entertaining his fans in the process.
Ryan Eggold has risen to become one of the top actors in Hollywood. Since his debut in 2006, he has gotten better and his career has grown. Now that he is at his prime, we can only expect much more from him.
Source: Legit.ng