Adin Ross' girlfriend list: who has he dated over the years?
Adin Ross is a content creator who enjoys a successful online entertainment career with millions of followers on different platforms. He has also been linked with a few women in the past, making people wonder if he is in a relationship now. Who is Adin Ross' girlfriend? Discover who the content creator has been involved with over the years.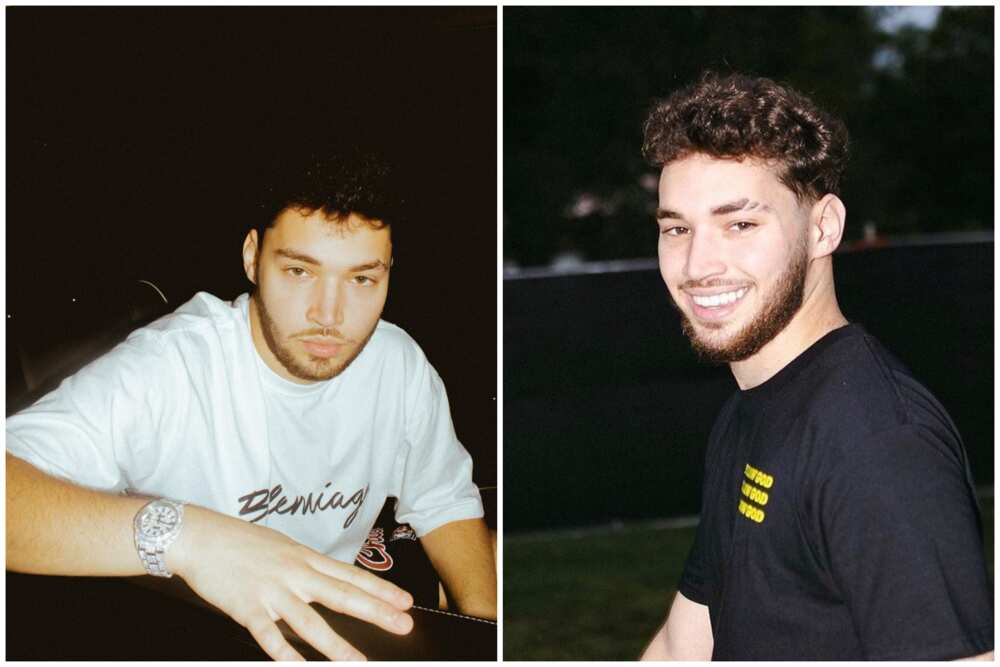 Adin Ross began his online career in 2014, and his popularity on social media exponentially rose, making him a leading content creator in the US. Since coming into the limelight, the entertainer has reportedly been in multiple relationships.
Who is Adin Ross?
Ross was born Adin David Ross on 11 October 2000 in Boca Raton, Florida, United States. He is an online content creator and Twitch streamer known for live-streaming games such as Grand Theft Auto and NBA 2K videos. He was raised alongside her older sister Naomi Ross, a social media influencer and Instagram model. He is residing in Los Angeles, California, United States.
Adin Ross' girlfriend list
Since he is a famous personality, his dating history has been of interest to many people. Who is Adin Ross dating? Here is a look at ladies with whom the entertainer has reportedly been romantically linked with.
Stacey Gould
Stacey Gould is the first Adin Ross' ex-girlfriend. The duo reportedly met through an app at a time when the content creator was beginning his career. They began experiencing relationship challenges when Adin's online career began to thrive, and he dedicated more time to his work. They eventually ended their relationship because Ross allegedly committed himself to his job rather than the relationship.
Corinna Kopf
Corinna Kopf is a renowned model, social media influencer, and online gamer from the United States. Her relationship with the Florida native entertainer reportedly began in late 2020 when she appeared in most of his live Twitch streams. Their fans believed the two were an item after the content creators kissed during one of their live streams in 2021 and even had Valentine's Day date.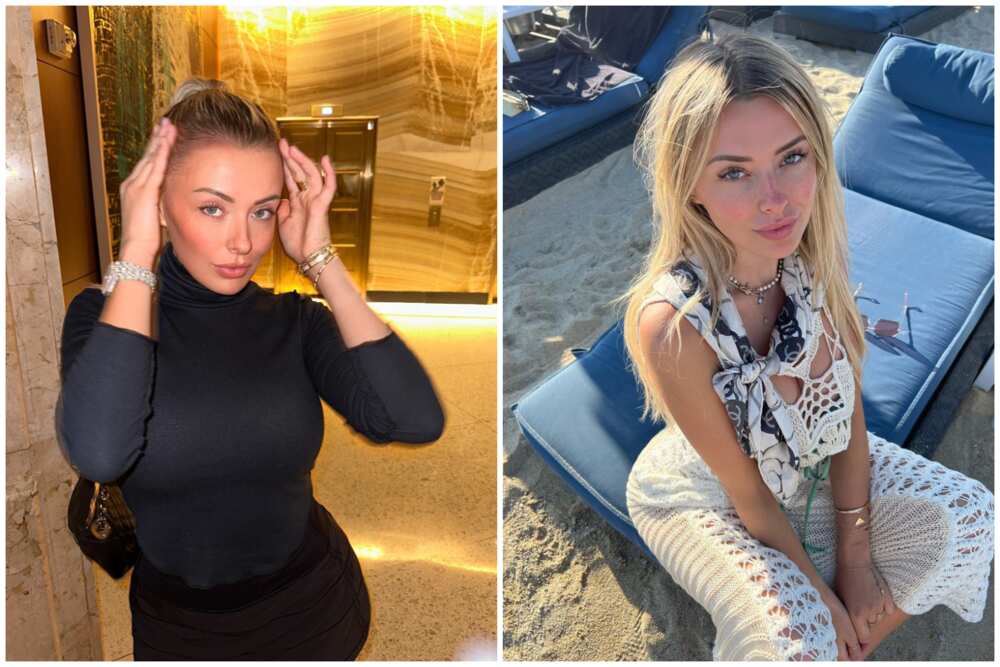 Even though there are speculations that the two dated, Adin refuted the claims, saying he was never in a relationship with her. On the other hand, Corinna said that the two are no longer close and had stopped talking after Ross wanted more of a relationship which she did not accept.
Pamela Gheriafi
Are Adin and Pami still dating? Pamela Gheriafi, also known as Pamibaby on social media, is a content creator famous on TikTok and Instagram. Her relationship with Ross became public in April 2021, and it is probably regarded as Adin's most serious and longest relationship lasting about two years.
Their relationship was, however, marred with multiple controversies, including rumours about their imminent break-up.
After dispelling their break-up rumours multiple times, Adin ultimately announced their split in October 2022 in one of his live streams. Though he did not explain why they split, there are speculations that Ross was not pleased with Pamibaby's decision to create an OnlyFans account.
Is Adin Ross single?
The content creator is seemingly single at the moment. However, there are rumours that content creator and model Ski Bri is Adin Ross' girlfriend, as she has appeared in most of his streams. Ross started an e-dating session on his channel featuring female celebrities, and Ski Bri is one of them. Furthermore, he has not commented on the speculations.
Fast facts about Adin Ross
How old is Adin Ross? He is 22 years old as of March 2023. He marks his birthday on 11 October yearly and was born in 2000.
Who is Adin Ross' sister? He has an older sister Naomi Ross, an Instagram model, Twitch streamer and influencer.
What does Adin Ross do for a living? He is an online gamer and content creator on YouTube and Twitch.
Is Adin Ross married? No, he has never exchanged wedding vows with anyone.
Who is Adin Ross' GF? The entertainer is seemingly single at the moment.
What happened between Adin Ross and Jenna Ortega? Wednesday actress Jenna Ortega allegedly blocked Adin on Twitter to avoid going on a date with him.
Why did Adin Ross break up with Pamibaby? The former couple has not indicated the reason for breaking up, but there are rumours that Adin was not pleased with Pami's idea of starting an OnlyFans account.
Above are some of the known Adin Ross's girlfriends. Fans have been interested to know more about his love life after he broke up with Pami and started e-dating on his channel. He has been romantically linked with a few female celebrities after gaining online prominence, but the entertainer is seemingly not in a relationship at the moment.
READ ALSO: Does Bill Maher have a wife? The comedian's relationship history
Legit.ng recently published comedian Bill Maher's relationship history. He is an American comedian, TV host, actor, and political commentator. Bill has been linked with many women, but does he have a wife?
The comedian does not have a wife and has never been married. Interestingly, he has his perspective on marriage and does not intend to tie the knot. He has dated several women in the past, including Adrienne Barbeau, Heather Hunter, Amber Smith, and Cara Santa Maria.
Source: Legit.ng