Skip Bayless bio: age, height, wife, net worth
Skip Bayless is a celebrated sports columnist, and author in the United States of America. His fame grew after airing the ESPN2 shows First Take, and Cold Pizza as a commentator. These were popular shows which he co-anchored for ten years with his fellow columnist, Stephen A. Smith.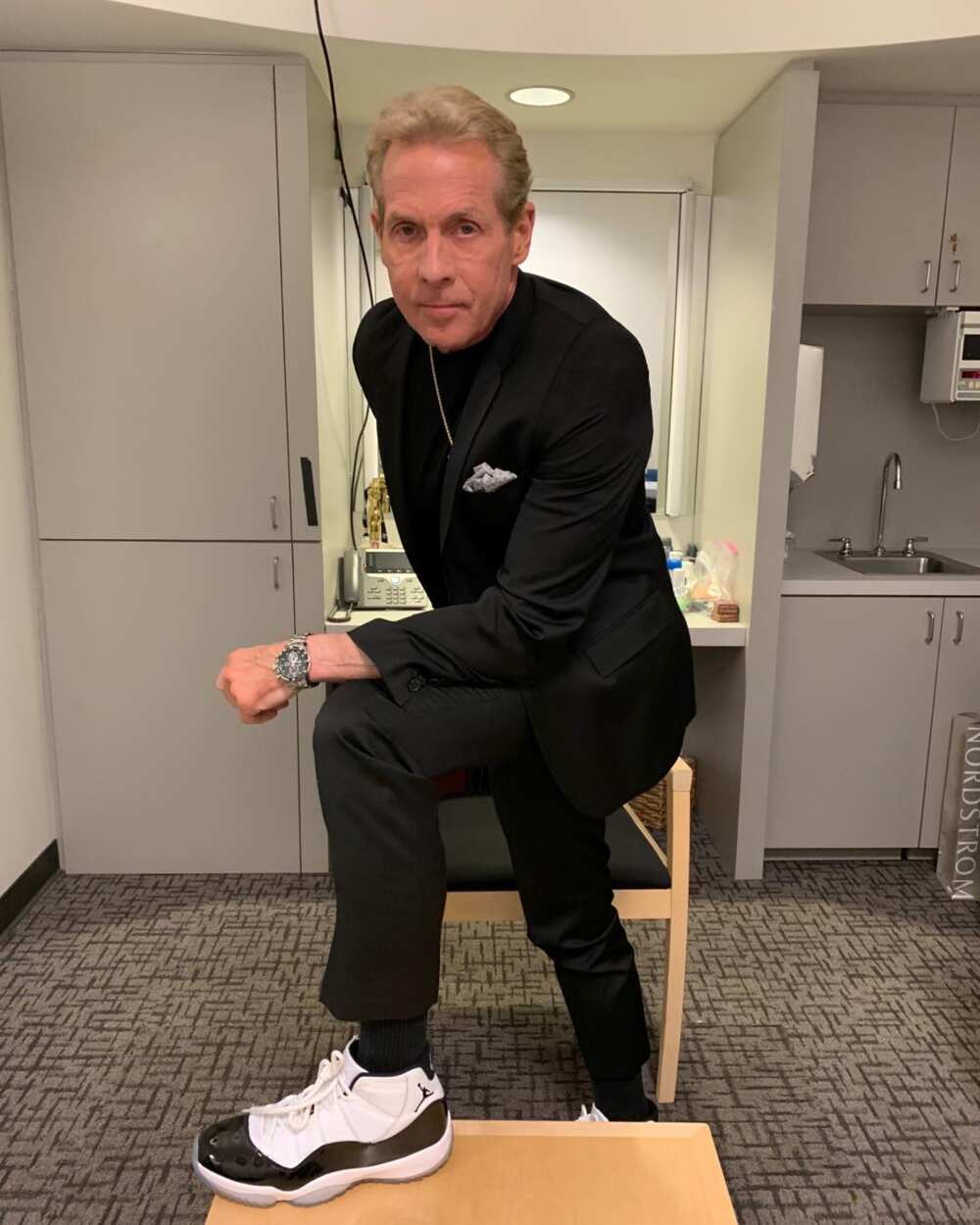 Unfortunately, having aired the shows for a decade, he stepped down on July 21, 2016. Three months later, he anchored a famous sports show on Fox Sports 1. Bayless relevance and popularity is sustained by the significant roles he has played in his career.
Profile summary
Real name: John Edward Bayless II
Birthday: December 4, 1951
Place of birth: Oklahoma City, United States
Nationality: American
Marital status: Married
Skip Bayless height: 1.78 m
Weight: 80 kg
Father: John Bayless
Mother: Levita Bayless
Career: Sports columnist
Ethnicity: White
Instagram: skipbayless
Background information
The young Skip Bayless was born and grew up in Oklahoma City, Oklahoma. He was named John Edward Bayless II by his parents. Later his dad gave him a nickname, Skip, which he embraced and changed the real name from John Edward. The celebrity's parents worked hard at a family restaurant in Oklahoma to bring up Skip and his only brother, Rick.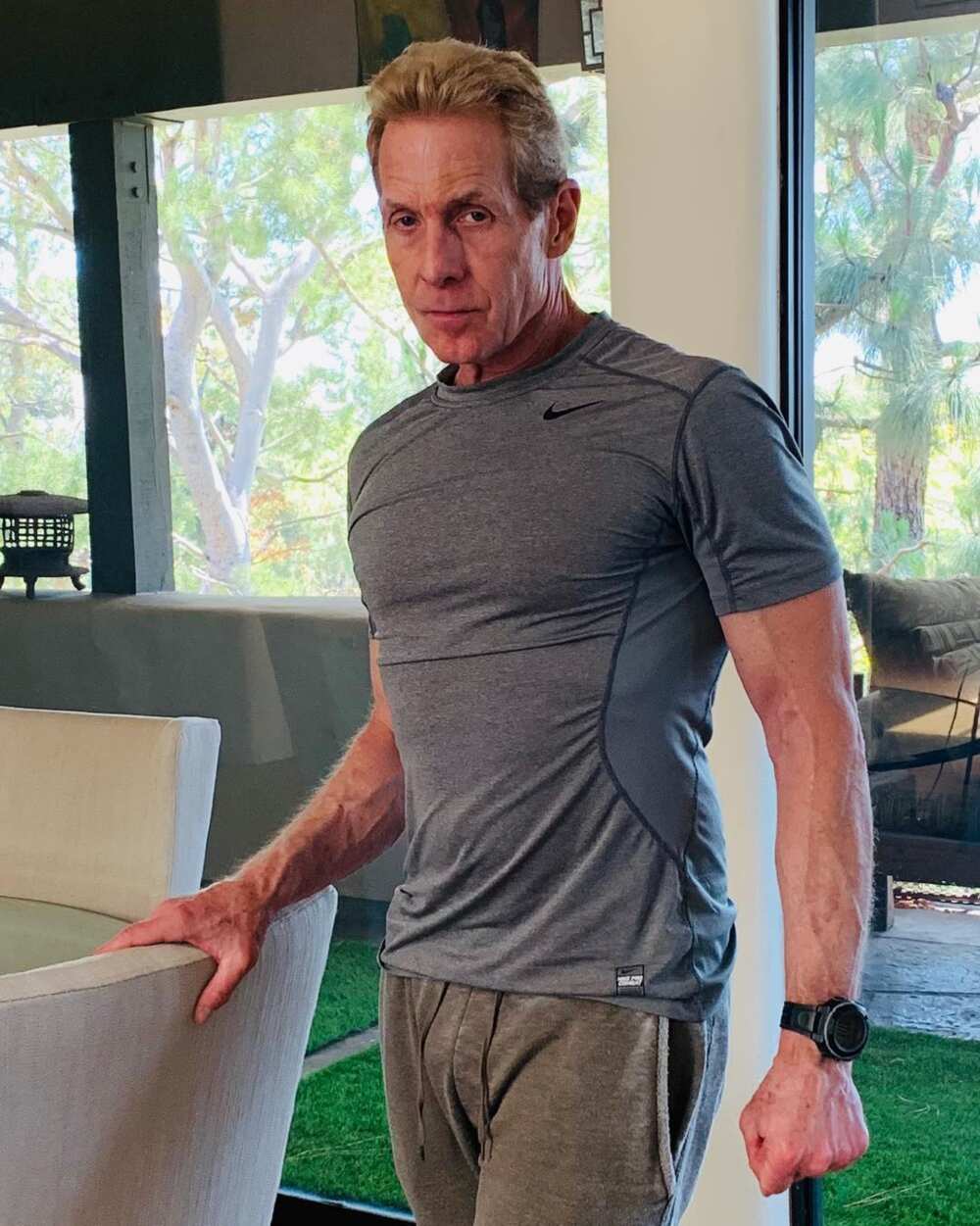 Skip Bayless brother helped their parents to serve customers at the restaurant. Later, he became the successor of their family business. His hard work has made his fame grow as a popular chef in Oklahama.
Education
The American sportswriter is an alumnus of Classen High School located in Northwest. His capability to handle many tasks at a time qualified him for many responsibilities in the school leadership. Having been the best basketball and baseball player at high school, he was given the mandate to be the school's newspaper columnist.
Career
Skip wrote articles for The Miami Herald as his first job. After two years he wrote a letter of resignation to the director. Luckily, he got a job in Dallas Morning News. While there, his hard work and talent were highly admired. This qualified him to be the highest paid sportswriter at that time in the United States. For three years, that is 1979, 1984 and 1986, he was acknowledged as one of the best sportswriters in Texas, USA. In 2004, he was employed by ESPN and he co-anchored popular shows such as First Take and Cold Pizza.
How old is Skip Bayless?
He was born on the 4th day of December 1951. The celebrity had a lot of roles in university and high school. This was as a result of his great passion for sports which he developed at a tender age. As of 2020, Skip Bayless age is 68 years.
Who is Skip Bayless wife?
At first, the celebrity was married to his high school girlfriend. Unfortunately, their marriage did not last for long as the couple separated later. Skip dated his current wife Earnestine Sclafani, for 14 years. On July 28, 2016, the lovely couple secretly tied their nuptial knots. On August 1, 2016, they announced that they are officially married. Ernestine is a famous publicist by profession. She is completely opposite of her husband in terms of passion and interest.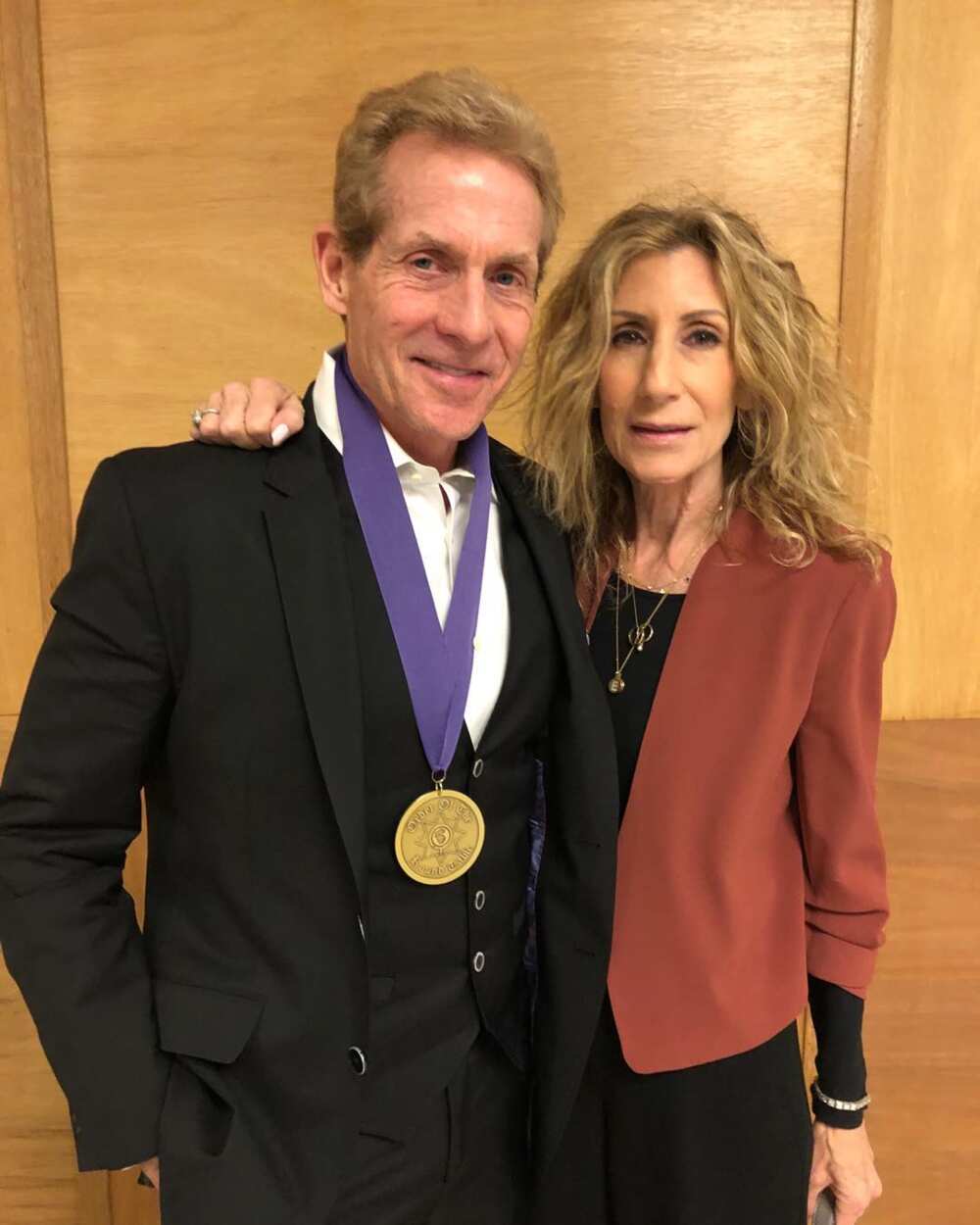 Skip Bayless net worth
The talented Skip has accumulated a lot of cash in his life over the years. The star has worked in various companies where he has been recognized as one of the best sportswriters. This qualified him for higher pay which significantly increased the value of his money. As of 2020, Skip Bayless salary is $ 5 million. Also, his net worth is valued to be about $ 13 million.
Skip Bayless is an ambitious and dedicated columnist who has led a very successful life over the years. Skip Bayless young is a loyal husband to his lovely wife, Ernestine. Through his hard work, the celebrity has become very famous. Even if he has come from a lower-middle-class family, this did not stop him from being successful. His career is admired by many. The popular columnist is a great admiration and role model for upcoming sportswriters globally.
Source: Legit.ng