Morgan McLeod biography: What is the Survivor contestant up to now?
Morgan McLeod is a former reality television star and former NFL cheerleader. She once stated that her going to the Survivor was for her to experience a once-in-a-lifetime journey and to show everyone that she is not all beauty without brains. Though she did not win the competition, she gained some fans and fame from being on the show.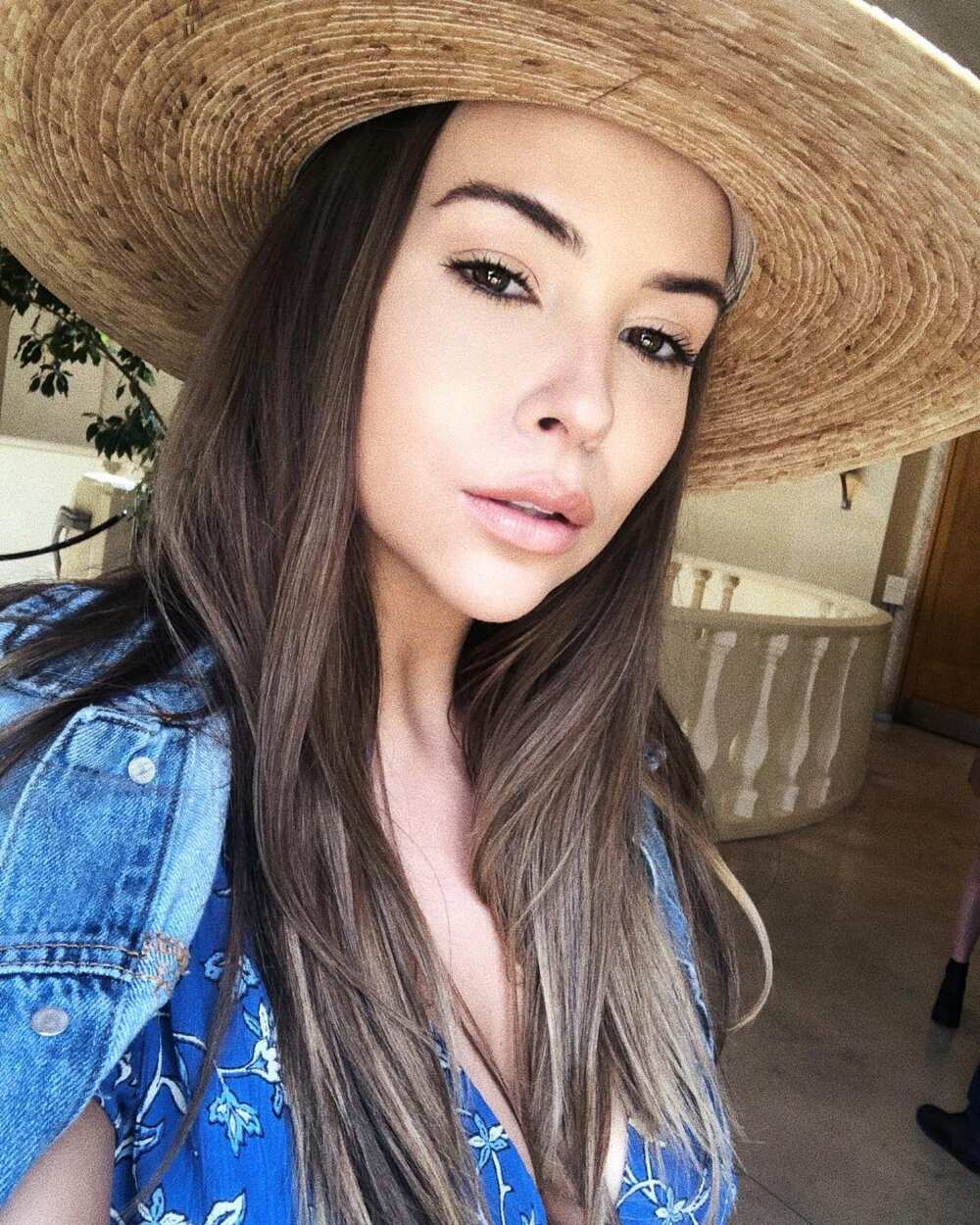 The former reality television star, who is currently happily married, describes herself as a dog mom.
Profile summary of Morgan McLeod
Name: Morgan McLeod
Date of birth: July 9, 1992
Place of birth: San Jose, California, USA
Age: 28 years (as of April 2021)
Nationality: American
Ethnicity: White
Marital status: Married
Occupation: Former reality show star, former cheerleader
Background
Morgan McLeod survivor is a native of San Jose, California, USA. Information about her family and early life is not public knowledge at the time of this publication.
Though her father's name is not known, she called her father her hero. She stated that her father worked hard and sacrificed a lot in life for her to have a good life. She also described him as the funniest and most handsome man she knows.
How old is Morgan McLeod?
As of April 2021, Morgan McLeod age is 28 years. She was born on July 9, 1992.
Educational background
The names of the schools she attended are not known. However, we do know that when she attended high school she was a cheerleader for the San Francisco 49ers.
Career summary
Morgan McLeod contested in season 28 of the American reality TV show, Survivor: Cagayan in 2013. She was a part of the Beauty tribe in the competition.
Morgan and the other members of the Solana tribe arrived in a boat on the show's first day. She was named the tribe's weakest link during the first impression twist, and she got to enjoy reaching her tribe's camp before the other members of her tribe.
McLeod was the first contestant in the Solana tribe to have a confession.
When Solana lost their first Immunity Challenge, Morgan's tribemates believed that she found the immunity idol and hid it from them. This resulted in Morgan being put up for eviction. Unfortunately for her, her only ally Brice Johnson was also up for eviction.
Brice Johnson was voted out of the show, while Morgan got to stay.
She later became a member of the majority alliance in the Aparri tribe. She was in the Aparri tribe alongside her former tribe members Jeremiah Wood and Alexis Maxwell.
She eventually became a minority in the Aparri tribe after a contestant named Kass McQuillen defected.
The majority alliance of the tribe became displeased with Morgan and decided to vote her out after they found out that she often sleeps in the shelter all day.
The vote ended with a tie between Morgan, Alexis, and Brice. Another vote was conducted in order to break the tie, and McLeod ended up not receiving any votes. She was eliminated from the show on the 22nd day of the show. The Survivor season 28 was eventually won by Tony Vlachos.
After her time on the Survivor: Cagayan show, McLeod won the Survivor Oz Awards in 2013 and 2014. She won Sexiest Female of 2013/14. She also won the Sexiest Female of All Time. She shared this win with Parvati Shallow as the results of their votes ending in a tie.
Is Morgan McLeod married?
Survivor Morgan McLeod is happily married. Her husband's name is Kevin Brown. The couple began their relationship a few months before she joined the Survivor show. Kevin works as a wine and spirits distributor.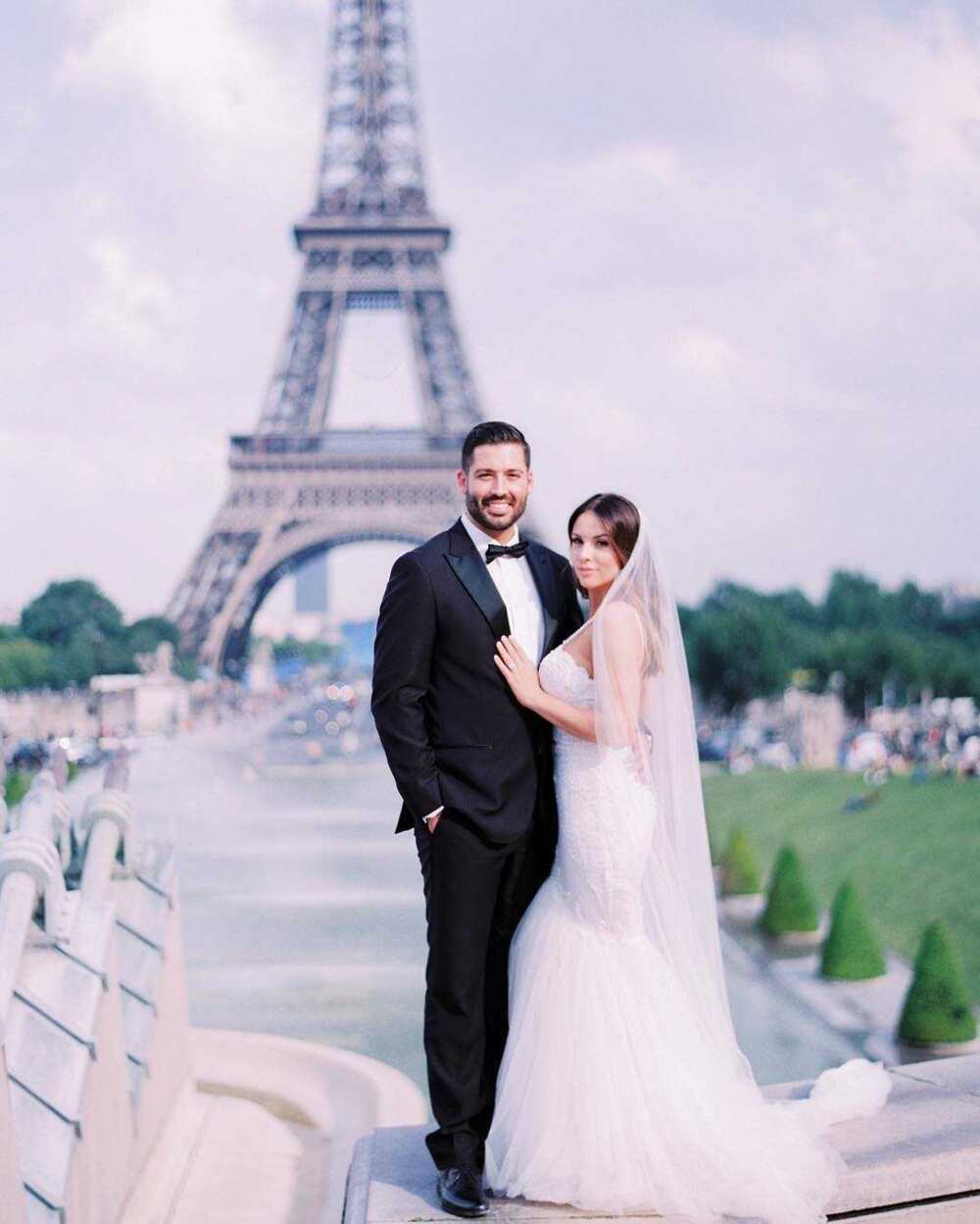 The former reality star met her husband in 2013 through a mutual friend who introduced them to each other at a party organized by the California Academy of Sciences in San Francisco.
They got engaged in 2015, and they got married in Paris on June 7, 2016.
Their wedding was a beautiful and intimate ceremony with only 12 guests in attendance, and the Survivor star told PEOPLE that her wedding was perfect.
The wedding was held in the centuries-old Chapelle expiatoire in Paris. The couple and their guests had their wedding at La Maison Champs-Elys es Hotel.
McLeod's dress was a beautiful outfit designed by Berta Bridal, and her handsome groom wore a dark suit.
After the ceremony, McLeod and her husband, while still in their wedding outfits, took photos at various landmarks in Paris, including the Eiffel Tower and the Louvre.
Morgan McLeod measurements
Her body measurements are 38-25-36 inches, and she wears dress size 8. Her current weight is unknown, but Morgan reportedly lost 5 kg during her time on the Survivor show.
After being one of the youngest contestants on Survivor: Cagayan (season 28), it seems like Morgan McLeod, or Mrs. Brown as she is currently known, has stepped away from the limelight and is currently enjoying her married life.
READ ALSO: Julia Arnaz Biography: Who is Lucille Ball's granddaughter?
Legit.ng recently published an interesting biography of Julia Arnaz. Julia is the grandchild of famous TV stars Desi Arnaz and Lucille Ball. Julia became popular after a paternity test that proved that she is the daughter of Desi Arnaz Jr., which means that her grandparents are Desi Arnaz and Lucille Ball.
Julia Arnaz has been living a private life away from the media.
Source: Legit.ng