Bola Tinubu's biography: age, net worth, children, wife, mansion
Bola Tinubu is a renowned Nigerian politician, national leader, and accountant. He has served his country in different political positions. Tinubu is the former governor of Lagos State. He served for two tenures between May 1999 and May 2007.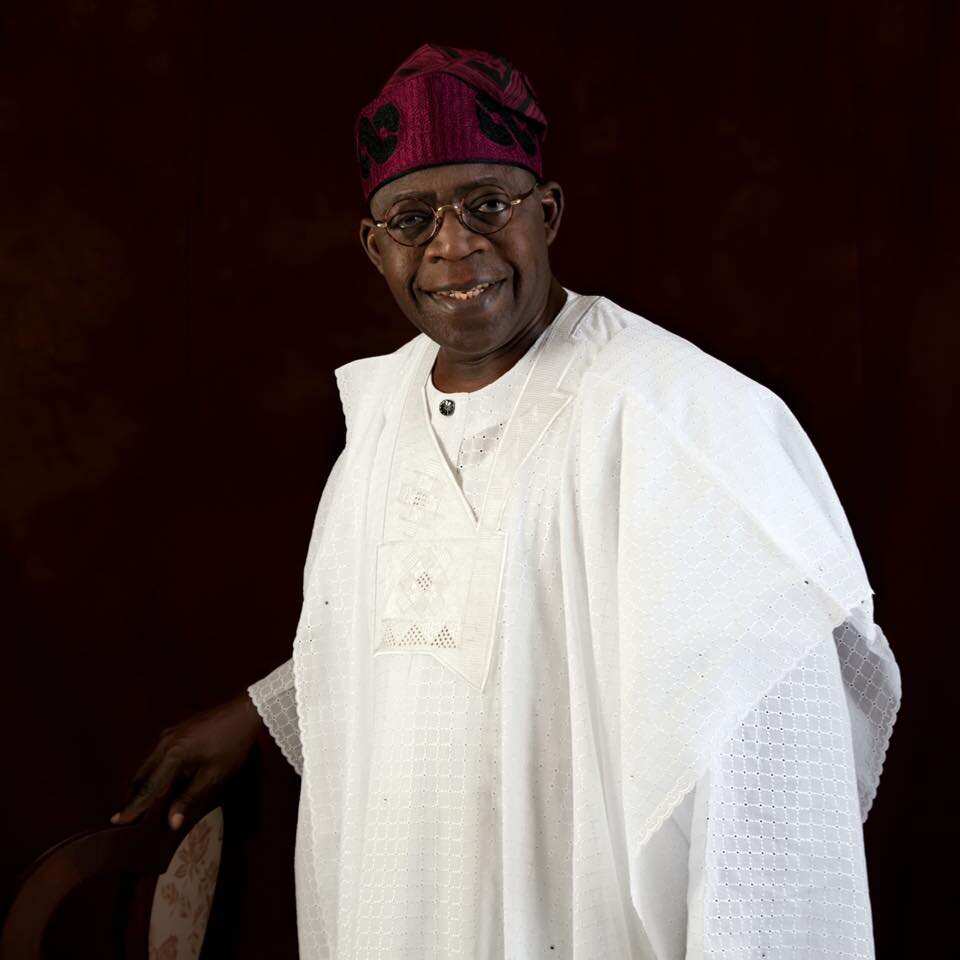 Bol is a critical political and national leader in Nigeria. He is a member of the All Progressives Congress party. He also holds the titles of the Asiwaju of Lagos and the Jagaban of Borgu Kingdom.
Profile summary
| | |
| --- | --- |
| Full name | Bola Ahmed Adekunle Tinubu |
| Famous as | Bola Tinubu and Asiwaju Bola Ahmed Tinubu |
| Gender | Male |
| Birthdate | 29th March 1952 |
| Zodiac sign | Aries |
| Birthplace | Osun State, Nigeria |
| Mother | Abibatu Mogaji |
| Age | 70 years (as of January 2023) |
| Nationality | Nigerian |
| Ethnicity | African |
| Religion | Muslim |
| Profession | Politician, national leader, accountant |
| Primary school | St John's Primary School in Lagos and Children's Home School in Ibadan |
| High school | Richard J Daley College in Chicago, Illinois, USA |
| University | Chicago State University in Chicago, Illinois, USA |
| Qualification | Bachelor of Science in Accounting |
| Graduation year | 1979 |
| Marital status | Married |
| Spouse | Oluremi Tinubu |
| Children | 4 |
| Notable relative | Attorney Adewale Tinubu (nephew) |
| Net worth | $4 billion |
| Facebook | @officialasiwajubat |
| Twitter | @officialabat |
| Website | www.bolatinubu.com |
Bola Tinubu's biography
Bola has not offered any information about his father and siblings. His mum, Abibatu Mogaji, passed away on 15th June 2014 at age 68. Bola Tinubu's mother was a Nigerian trader, and she later became the "Mother of the Market (Iyaloja) of Lagos."
What is the real name of Bola Tinubu?
Bola was born on 29th March 1952 in Osun State, Nigeria, and his full names are Bola Ahmed Adekunle Tinubu.
How old is Bola Ahmed Tinubu?
Bola Tinubu's age is 70 years as of January 2023.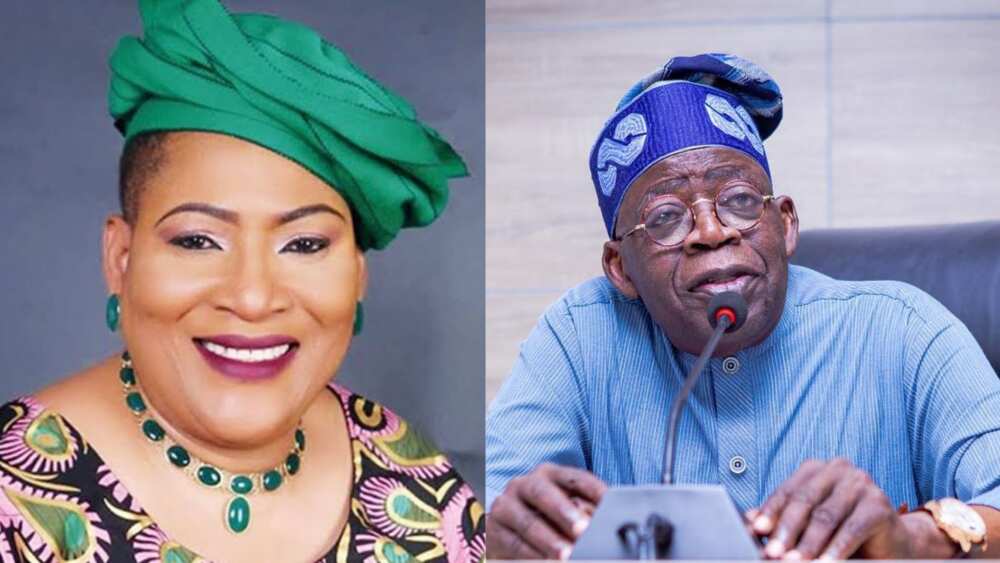 Educational background
Bola got his primary school education from St John's Primary School in Aroloya, Lagos. Later on, he transferred to Children's Home School in Ibadan, South West region of Nigeria. In 1975, Bola Tinub moved to the United States, where he enrolled at Richard J Daley College in Chicago, Illinois.
After high school, he joined Chicago State University for his undergraduate studies. Bola Tinubu graduated with a Bachelor of Science in Accounting in 1979.
Bola Tinubu's accounting career
He started working for several accounting companies in the United States. Some of them were:
Arthur Anderson Limited liability partnership - An American holding company in Chicago, Illinois. Services offered include accounting, professional services, tax and consultancy.
Deloitte, Haskins & Sells - An Anglo-American multinational professional services network. In 1972, it merged with Haskins & Sells to form Deloitte Haskins & Sells. Some of its services include audit, consulting, financial advisory, risk advisory, tax and legal and GovLab internal think tank.
GTE Services Corporation - Formerly known as the General Telephone & Electronics Corporation offering phone services.
After working in the United States for several years, he moved to Nigeria in 1983. Bola Tinubu joined Mobil Oil Nigeria, and soon after, he was appointed as the company's executive.
Bola Tinubu's early political career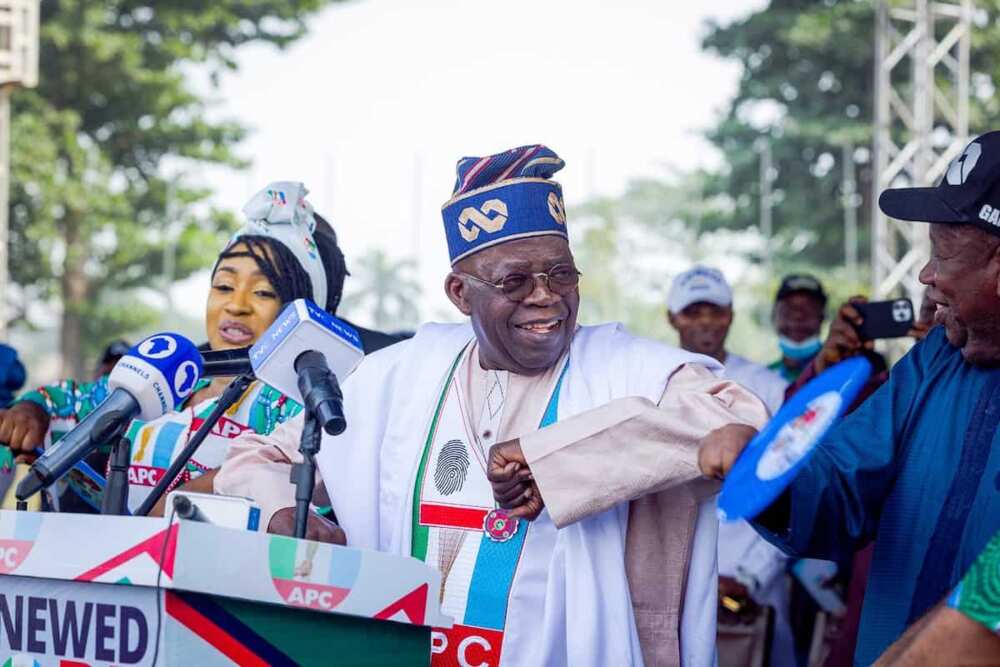 Bola started his political ambitions in 1992. He joined the Social Democratic Party and was one of the Peoples Front members among other renowned Nigerian politicians. He was elected as the representative of the Lagos West constituency in the Senate during the short-lived Nigerian Third Republic.
After the annulment of the presidential elections on 12th June 1993, he became the founding member of the pro-democracy National Democratic Coalition. The group mobilized support to restore democracy and recognize Moshood Abiola as the winner of the 12th general elections.
After the 1993 Nigerian coup d'état on 17th November, headed by Defence Minister Sani Abacha, he was exiled in 1994. He came back to Nigeria in 1998 after the death of Sani Abacha. In January 1999, he vied for the position of Governor of Lagos State on the AD ticket. He was elected governor of the state.
Bola Tinubu's achievements as the Governor of Lagos State in Nigeria
The governor assumed office in May 1999. During his first tenure as the governor of Lagos State, he did the following:
He provided 10,000 housing units for the less privileged.
He made significant investments in education in Lagos State.
He reduced the number of schools by returning most of them to former owners.
He initiated the construction of new roads.
In April 2003, he returned to office as the governor alongside a new deputy, Femi Pedro. His tenure came to an end on 29th May 2007. He was succeeded by Babatunde Fashola of the Action Congress of Nigeria (ACN) political party.
The Nigerian political leader holds two chieftaincy titles. He is the Asiwaju of Lagos hence the name Asiwaju Bola Ahmed Tinubu. He is also the Jagaban of the Borgu Kingdom in Niger State.
Bola Tinubu's wife and kids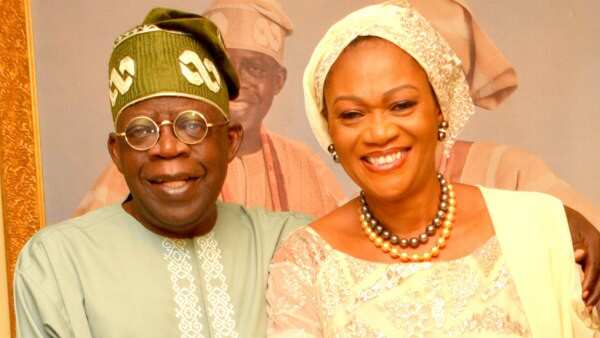 The former governor of Lagos State is married to Oluremi Tinubu. She was the first lady of Lagos State from 1999 to 2007 and is currently the Senator of the Lagos Central Senatorial District.
Bola Tinubu's children
Bola and Oluremi Tinubu have four children, Folashade Tinubu-Ojo, Oluwaseyi Tinubu, Abibat Tinubu, and the late Jide Tinubu. Bola Tinubu's children have engaged in politics in one way or another as follows:
Folashade Tinubu-Ojo
Folashade is a highly educated woman with several bachelor's degrees. She is the wife of Hon. Oyetunde Oladimeji Ojo, a member of the House of Representatives. In October 2013, the Oba of Lagos crowned her as the new Iyaloja General.
Oluwaseyi Tinubu
Tinubu's second-born son obtained his education from high-end institutions in Nigeria and abroad. Oluwaseyi was called to the bar in November 2013. He holds the following positions:
Executive Chairman at Loatsad Promo media
Executive Director at Loatsad Global Services LTD
Abibat Tinubu
Unlike other Tinubu's children who are in the limelight, little is known about Abibat. She obtained her education in Boston, Massachusetts, and graduated from Berklee College of Music on 11th May 2013.
The late Jide Tinubu
Not so much is known about the late Bola Tinubu's son. On 31st October 2017, he suffered a heart attack while in London. Later, he was confirmed dead.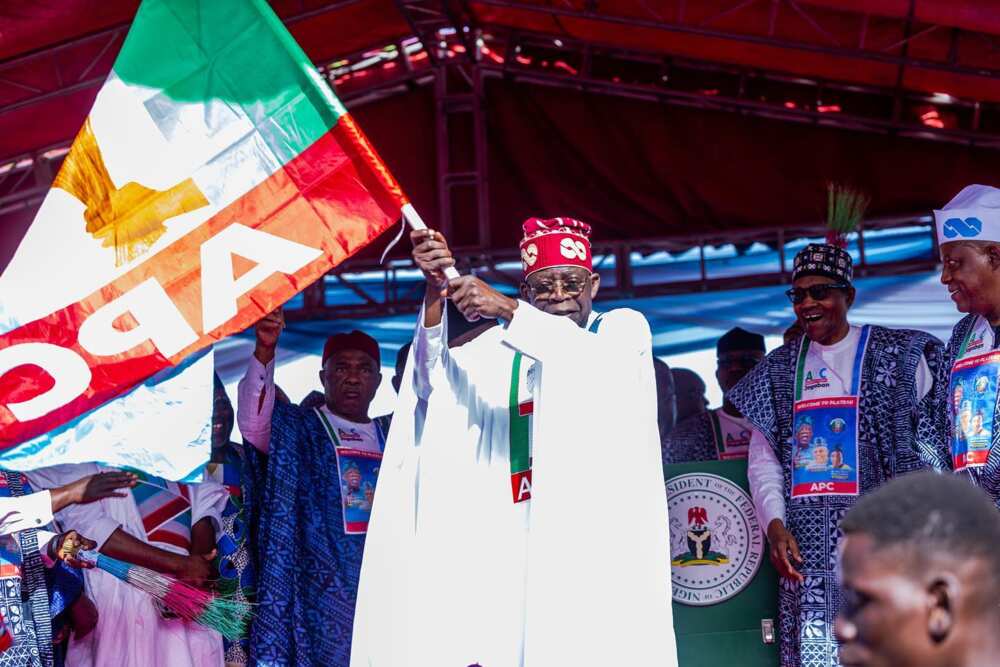 Bola Ahmed Tinubu's mansion and cars
The former governor of Lagos State, Nigeria, is one of the wealthiest people in the country. His wealth is reflected in some of the things he owns, such as his houses and cars.
At the moment, he resides on Bourdillon Road, Ikoyi, in Lagos State. There are no details about the mansion's features. He also owns Ikoyi Estate Foreshore, among other properties. He owns not less than 30 automobiles. He has bought some and received others as gifts from friends and colleagues.
Some of them are Land Range Rover, Prado Jeep, and an armoured 7-seater SUV. In addition to his expensive car collection, the former governor owns a private Bombardier Global 6000 Express jet. It is valued at over $75 million.
Bola Tinubu's net worth
Bola Ahmed Tinubu's net worth is around $4 billion. This Nigerian national leader is recognized as the second richest politician in the country. His wealth comprises high-end cars, a private jet, and real estate properties in various parts of the country.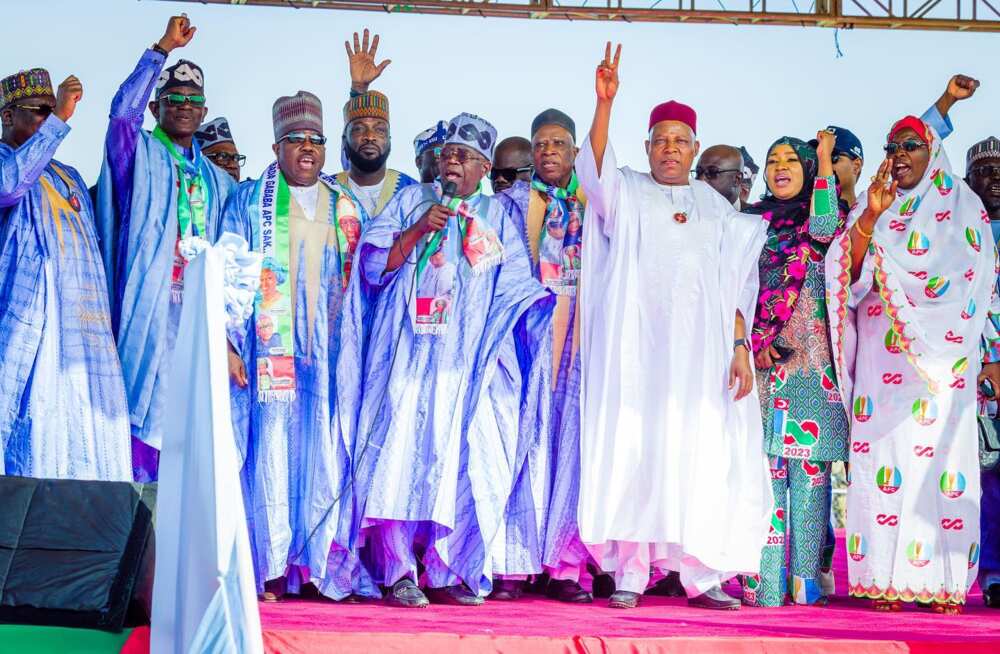 What happened to Bola Ahmed Tinubu?
In June 2022, the All Progressives Congress nominated him to represent the party in Nigeria's 2023 presidential election.
Is Adewale Tinubu related to Bola Tinubu?
Jubril Adewale Tinubu (Nigerian business executive and lawyer) is Chief Bola Tinubu's nephew. Adewale is the group chief executive of Oando PLC.
Facts about Bola Tinubu
He played a key role in APC's formation in 2013.
In January 2009, the Economic and Financial Crimes Commission cleared him and governors Obong Victor Attah (Akwa Ibom State) and James Ibori (Delta State) of conspiracy, abuse of office, money laundering, and corruption charges related to the V-mobile network shares sold in 2004.
Bola supported government policies and held onto the internal party reins during Buhari's administration while planning to run for the presidential seat in 2023.
In 2019, he supported Buhari's re-election campaign and helped him defeat PDP's candidate, Atiku Abubakar.
Bola Tinubu is one of the most successful and well-recognized leaders in Nigeria. He is the former governor of Lagos State who helped a great deal in fighting corruption and enhancing infrastructure.
READ ALSO: Gabe Kaplan biography: Age, net worth, wife, movies, and TV shows
Legit.ng published the biography of Gabe Kaplan. The Hollywood actor became famous in the 1970s for portraying Gabe Kotter in Welcome Back, Kotter.
Kaplan found inspiration to write the series from his experiences as an under-achieving student in the 1960s. The actor has starred in more films and TV series.
Source: Legit.ng