Nikocado Avocado biography: age, husband, weight gain, career
Nicholas Perry, who is popularly known as Nikocado Avocado, is a famous YouTube star who runs a Mukbang channel. Niko has five YouTube channels, which are all successful with millions of views and subscribers.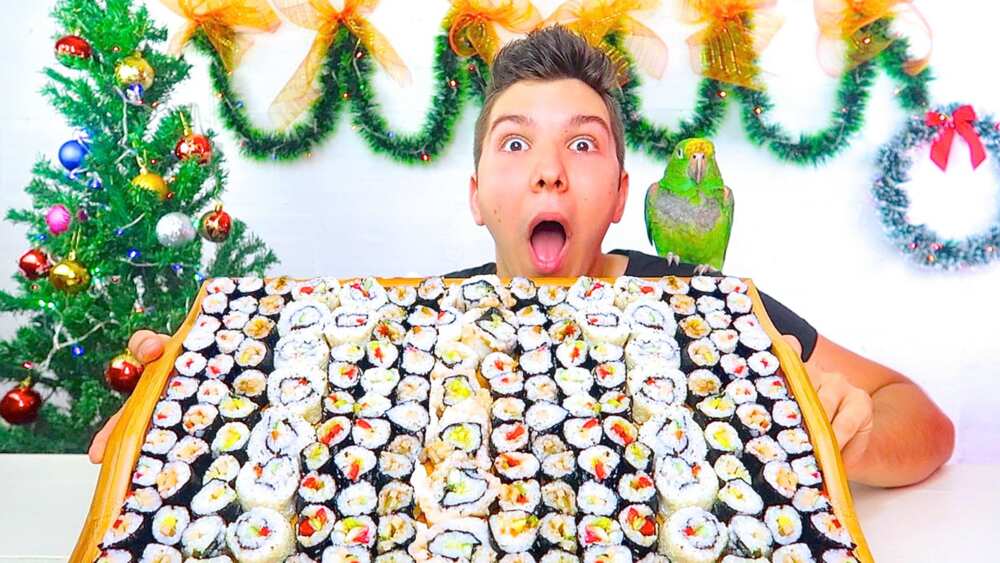 His fans' support has helped him achieve his long-term career goals. Learn more about this vlogger below.
Profile summary
Full name: Nicholas Perry
Date of birth: May 19, 1992
Place of birth: Ukraine
Nikocado Avocado age: 28 years (as of 2021)
Ethnicity: White
Birth sign: Taurus
Height: 5 feet and 8 inches
Weight: Over 300 pounds
Nikocado Avocado biography
Nikocado Avocado was born in Ukraine, on 19th May 1992. He was adopted soon afterwards by an American couple and ended up being raised in Harrisburg, Pennsylvania.
However, he had trouble accepting the fact that he was an adopted child, and ended up having mental issues.
His real name is Nicholas Perry, and he is 28 years old (as of 2021).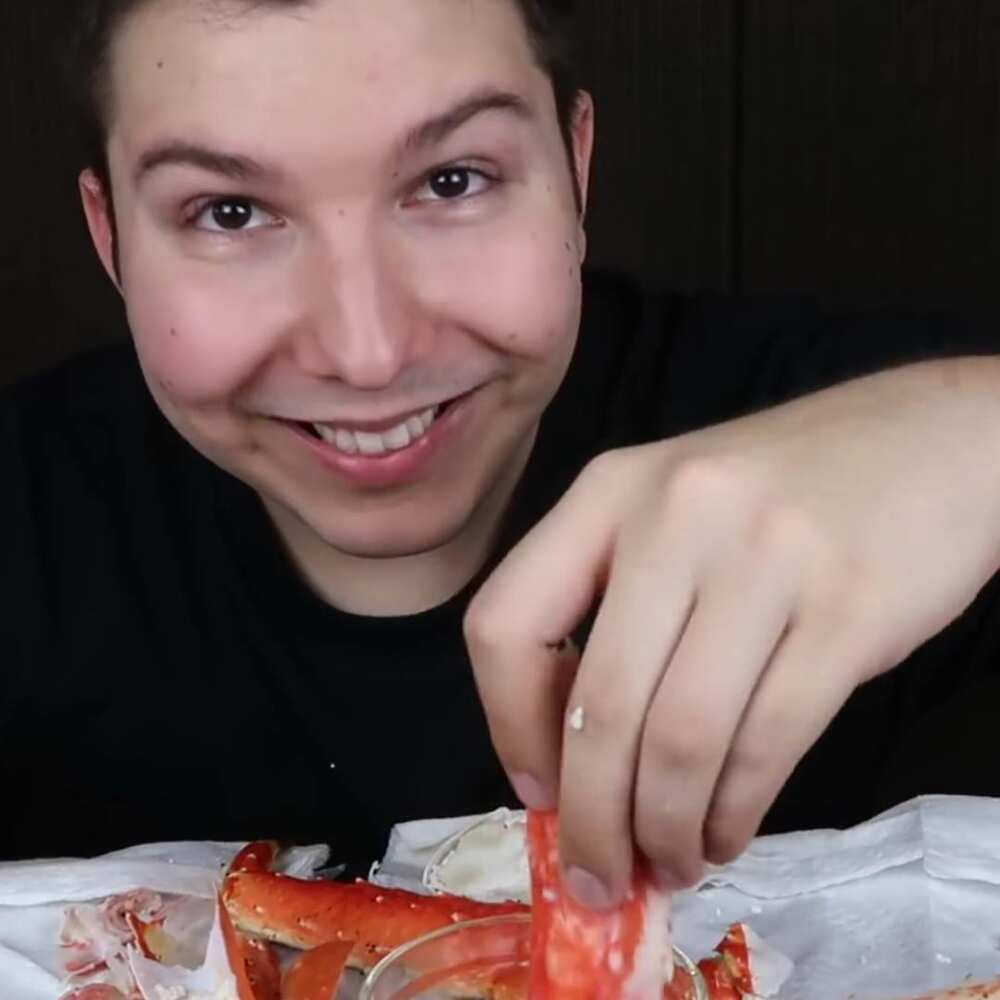 Rise to fame
Nick Avocado started his career by making Mukbang videos. What is Mukbang? It is the act of eating vast amounts of food broadcasting live.
On May 27, 2014, he opened a YouTube channel but never shared any videos. His first videos were of him eating a vegan or vegetarian menu.
On 2nd September 2016, he uploaded a video discussing his deteriorating mental health, which he believed was significantly caused by veganism. He also revealed that he would be moving to a more free diet, which eventually led to the overconsumption of unhealthy foods. Those videos gained him lots of followers and fans, but hampered his health significantly.
His most recognized videos include his Fire Noodle Challenge videos and several other Mukbangs. People got enticed by his personality and character gaining him thousands of subscribers daily on his channel, which was great progress.
He has five separate YouTube channels:
Noodle King
More Nikocado
Nikocado Avocado 3
Nikocado Avocado 2
Nikocado Avocado
These five channels are similar, and he posts regularly on each of them. Besides posting Mukbang videos, he also posts cooking, vlogging videos and recently has made several videos on his increased weight.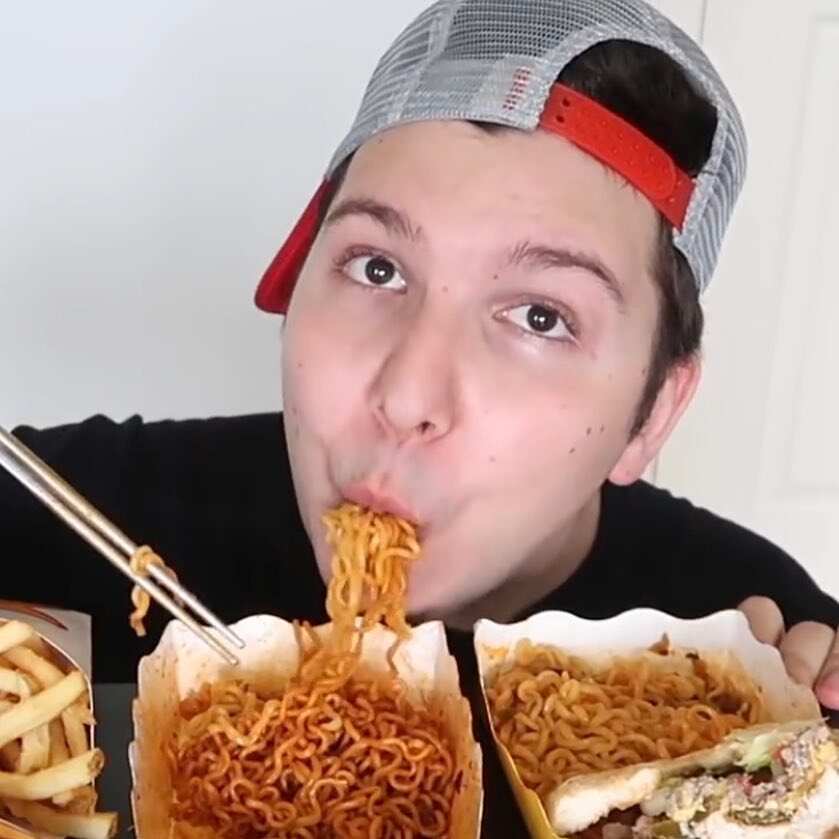 Relationship
Nikocado Avocado is gay. He is married to fellow YouTuber, Orlin Home. They dated for some time before getting married on April 10, 2017. They lived in Colombia, South America, for three years before relocating to Florida, USA.
In 2017, Nikocado uploaded a video titled We Broke Up, clarifying why he had separated from his husband.
In the video, he stated he had transmitted a sexual disease to his husband after having extramarital affairs with different men during his world travel in 2016. When Nikocado Avocado husband discovered what had happened, they broke up but eventually reunited.
Nikocado Avocado height and weight
He is 5 feet, 8 inches tall, and he weighs over 300 pounds.
Nikocado Avocado weight gain
Nikocado Avocado skinny used to post vegan videos back in the day, but he has since then put on some weight.
When questioned about his weight, he claims it is water weight. In an interview with Keemstar and LeafyIsHere, he justified his weight gain by saying:
I'm trying to do a weight loss journey right now...while also maintaining my mukbang career, it's really effing hard. I just can't lose weight I don't know why ...I go on the treadmill, I eat pumpkin , I do low intensity exercises which are best for fat-burning.
Nikocado Avocado net worth
Nikocado Avocado has an estimated net worth of $1.7 million. He has earned it mainly from his YouTube channels.
Nikocado Avocado is acknowledged for his charming videos and has five YouTube channels, with millions of views and subscribers. He is an inspiration to upcoming YouTubers.
READ ALSO: Emma Coronel Aispuro bio: What is known about El Chapo's wife?
Legit.ng recently published an article on the biography of Emma Coronel Aispuro. The beautiful lady came into the limelight for being the wife of the convicted Mexican drug lord Joaquín Guzmán, alias El Chapo.
Before the arrest and conviction of her husband, people knew little about her. She had managed to live a private life away from the prying eyes of the media. This biography will show you everything you need to know about her.
Source: Legit.ng