30+ relatable tired meme ideas to exchange with your coworkers
Have you ever had a day where you feel like you don't want to be at work, where your coworkers are on your last nerve, and you want to go back to sleep? Sometimes all you need is a little laugh and the day will get much better, and a tired meme would do the magic.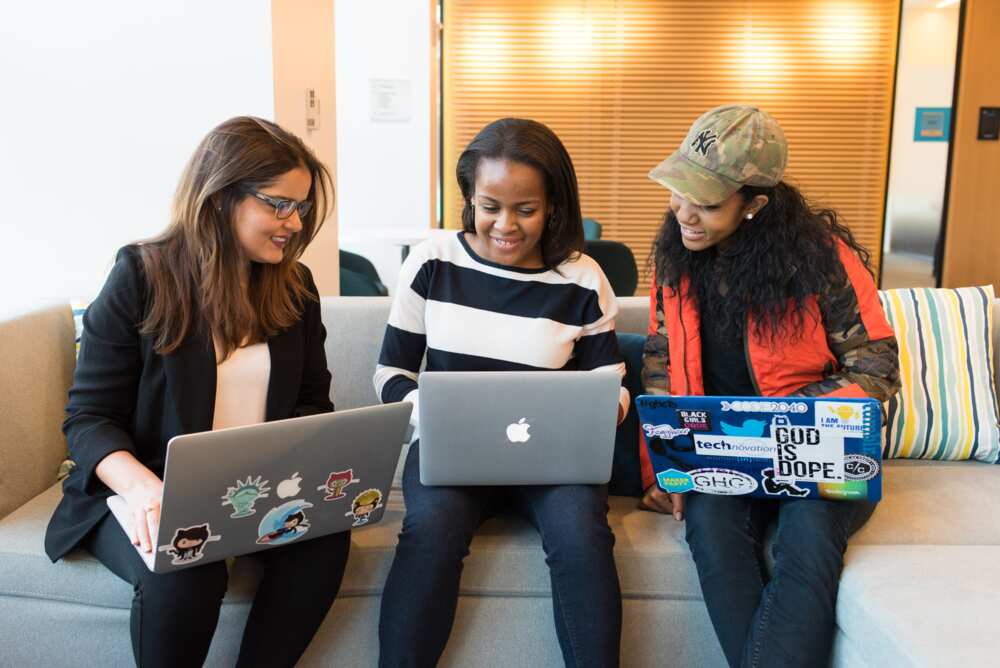 Numerous tired meme ideas are circulating on the internet every day. People are taking advantage of funny and attractive images to come up with jokes on different subjects. There are thousands of picture messages designed with a special message and for different categories of people.
Tired meme
You might need "exhausted meme" to help revitalize you for the day. Show your creativity using some of these picture messages below.
1. When you can't get tired of winning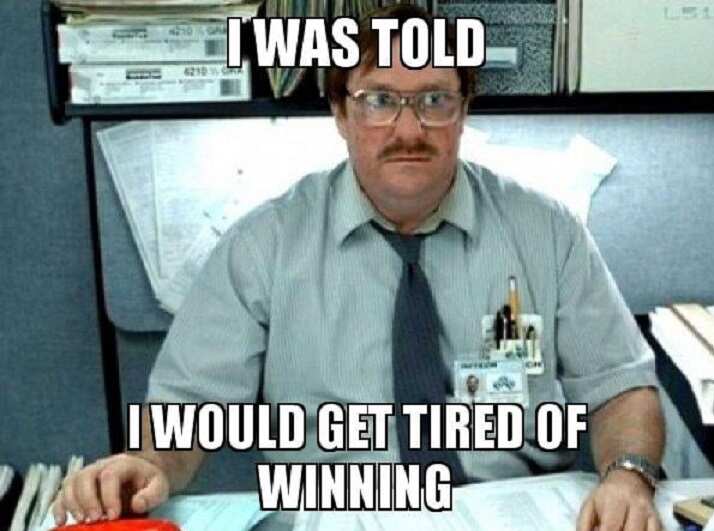 When coworkers tell you that you will get tired of winning. This picture image is enough to inform them that you are not giving in yet.
2. When you are isolated from workmates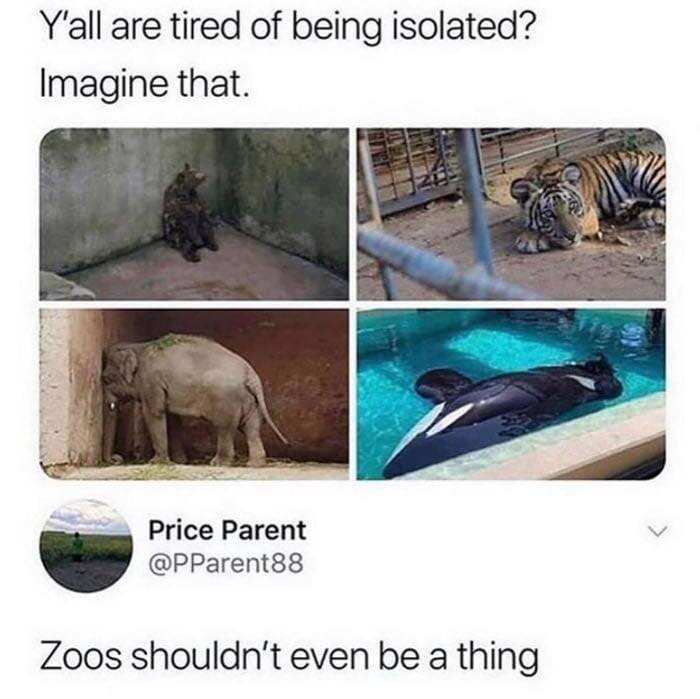 During these times of COVID-19 prevention measures, a lot has undoubtedly changed in your workplace. People are observing social distance, and the usual get-togethers are no more. You could capture the mood at your shopfloor with such an 'I'm so tired meme'.
3. The cycle of life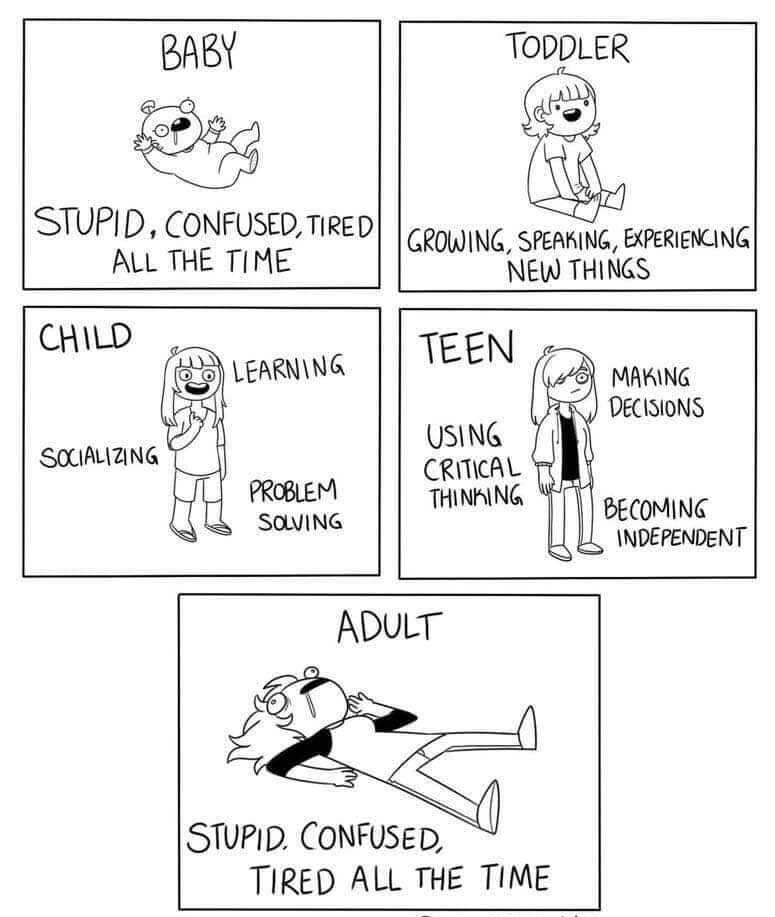 Capturing the human growth and development phases is such a creative manner is fun. In adulthood, most people tend to have numerous responsibilities, and the feeling of being confused and sometimes being exhausted is common.
4. The routine you have to respect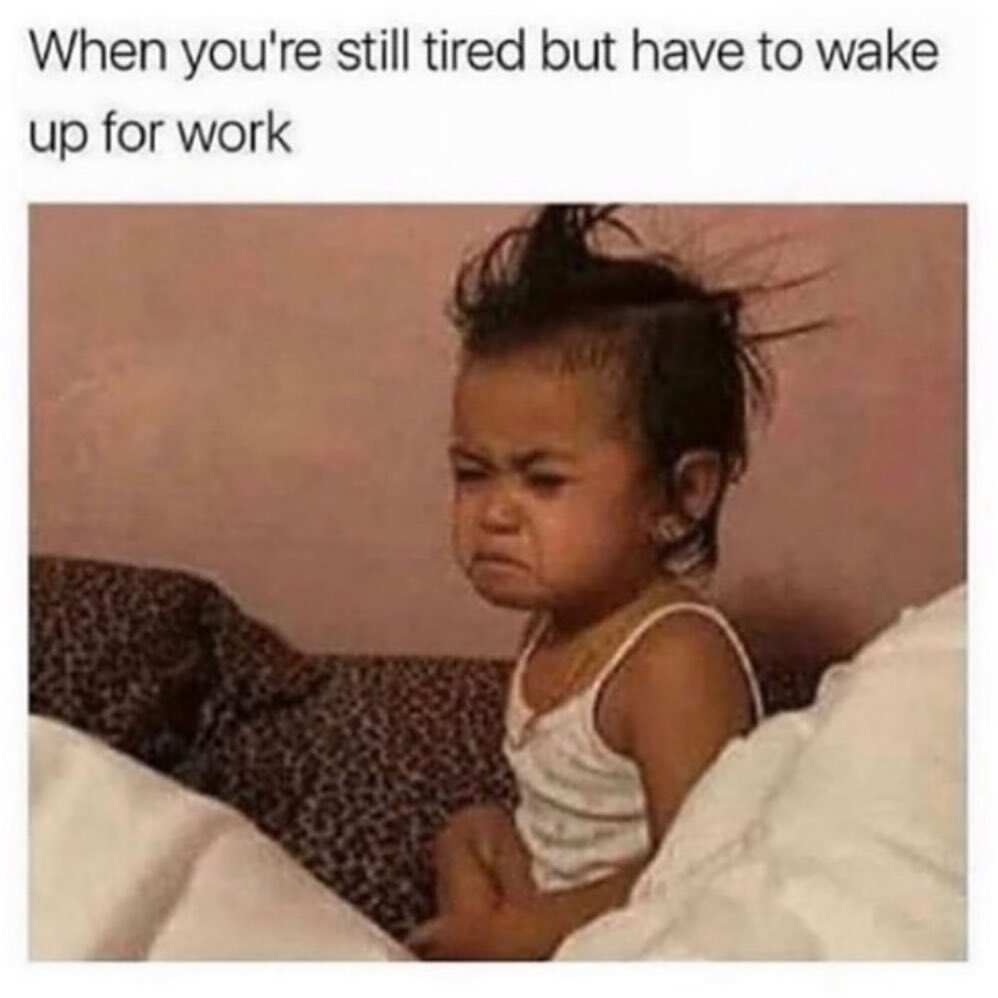 As an employee, reporting to work is a must unless you want to abscond duties, which could be punishable. So, regardless of how exhausted you feel each morning, you have to get up and prepare to go.
5. The struggle for working from home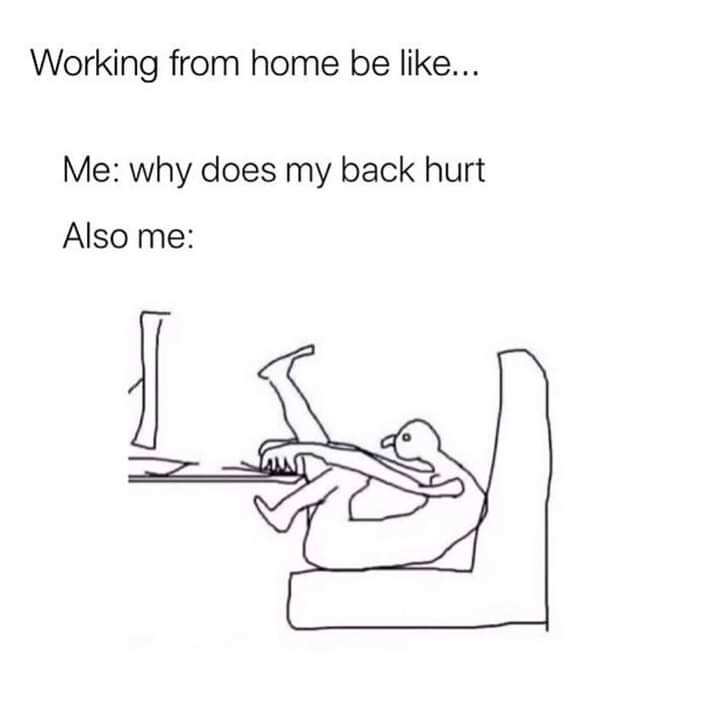 This is one of the funny tired memes for your colleagues working from home. Having to sit all day in your room is boring. One would try all manner of sitting positions while working.
Unique tired meme for work
When you feel exhausted memes could lighten up your mood. Here are some picture messages you can send your coworkers.
1. Waiting for tomorrow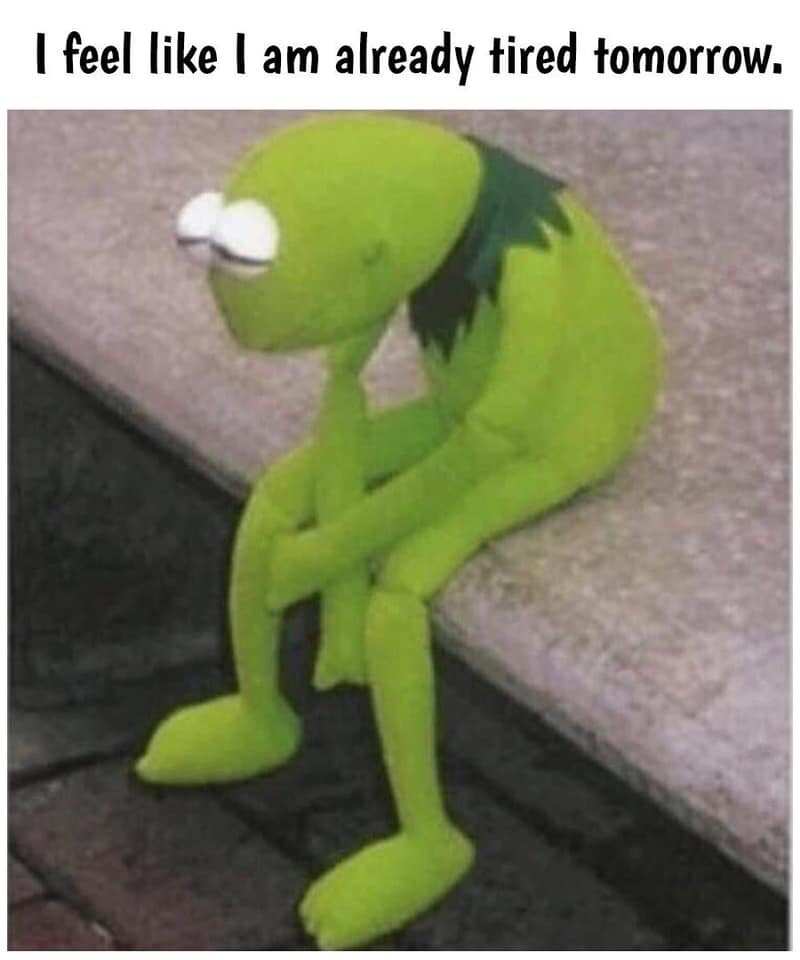 That particular moment when you are too exhausted to work, and all you wish is to go back home relax and prepare for the following day.
2. Im tired meme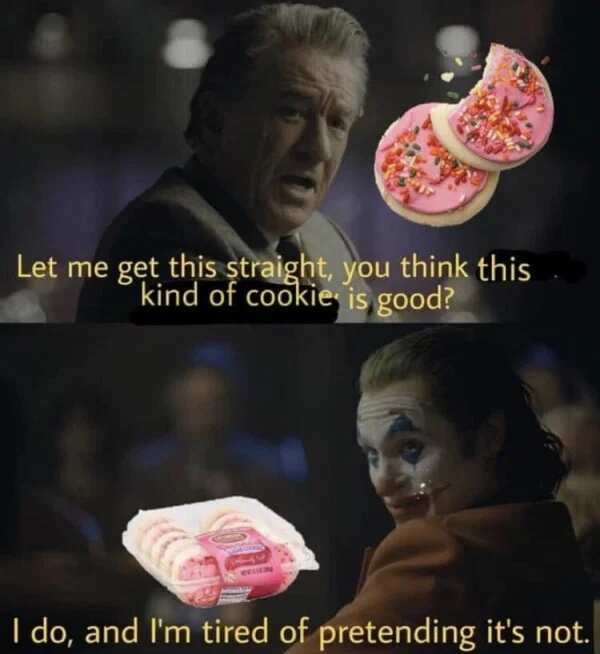 For that crazy workmate who keeps asking common questions, this would be a stunning and equally provoking response.
3. You can't be serious! What did you expect?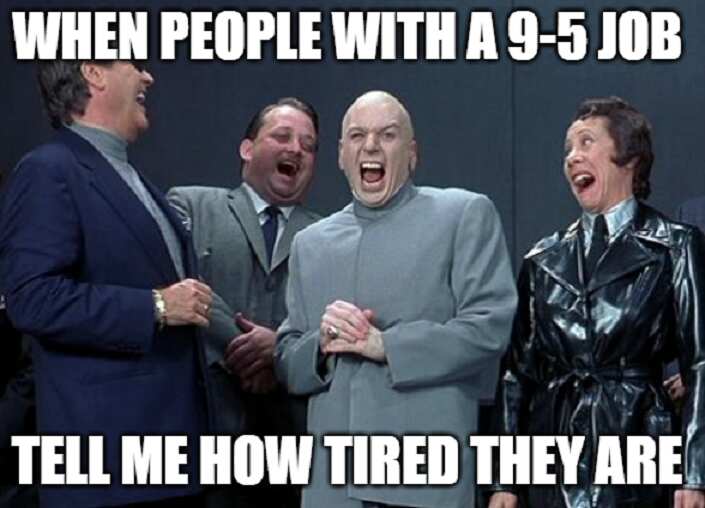 Working eight hours or more every day is quite exhausting. Some people have resorted to going for part-time jobs, and work for fewer hours. This would be a perfect tired meme for your coworkers.
4. Im so tired meme for a nurse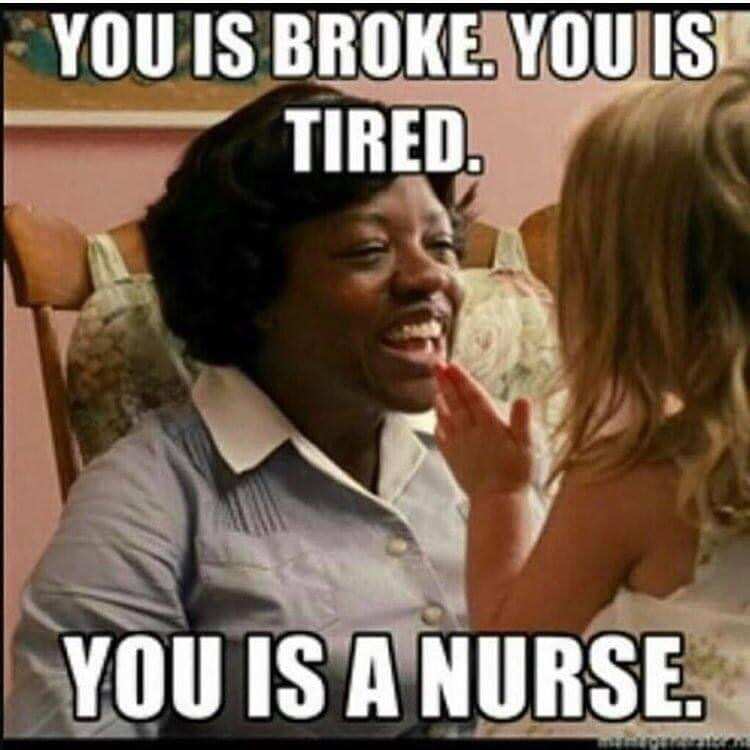 Nurses are some of the most hardworking professionals. Unfortunately, in most countries, they are paid less than is expected. However, this has not deterred them from pursuing their calling.
5. You both tired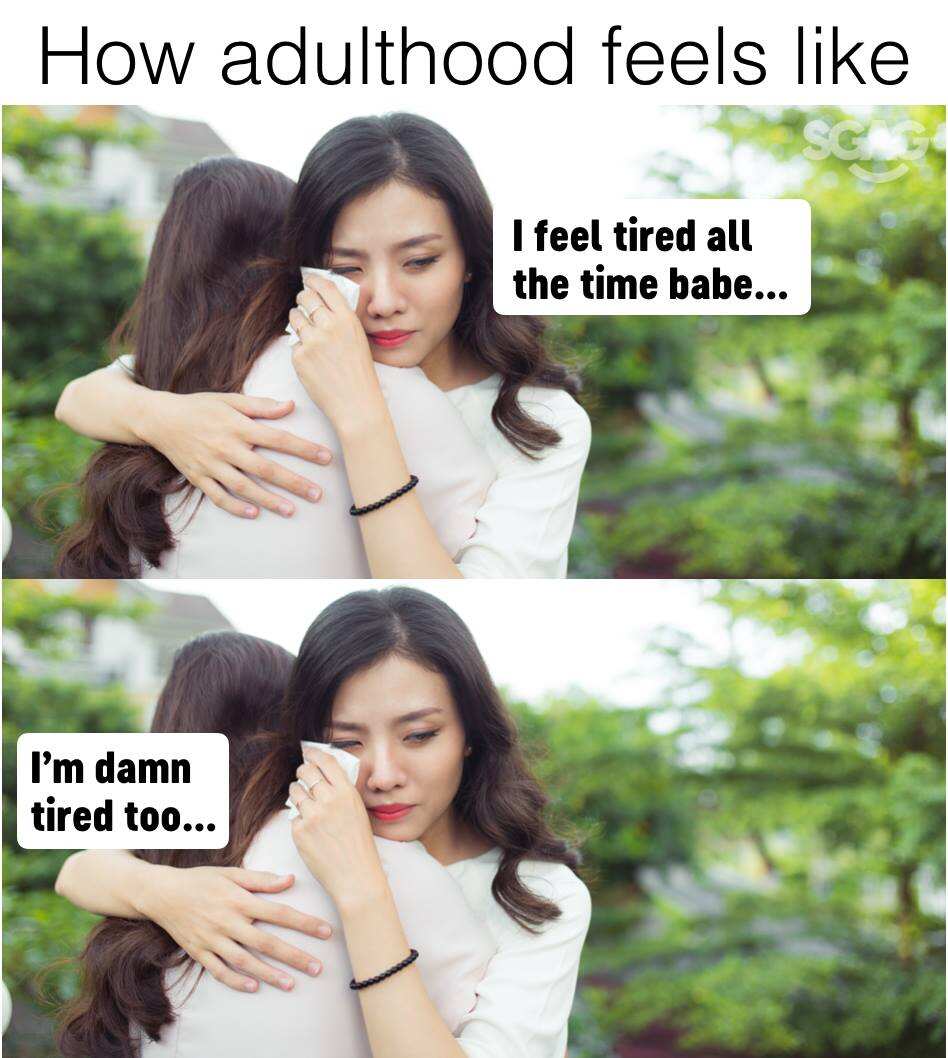 That moment when you are tired, and all that you need is a shoulder to lean on for support. Unfortunately, both of you are tired, and all you can afford is a hug to comfort each other, and this a common experience among people.
6. Time for solutions now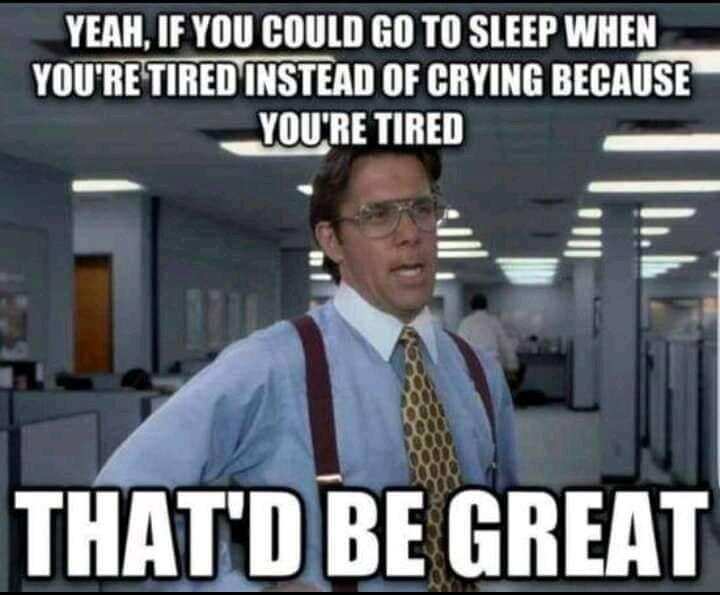 For that coworker, who is always complaining that they are exhausted, it would be better if they went and relaxed rather than complaining.
7. A call for kindness to those who are tired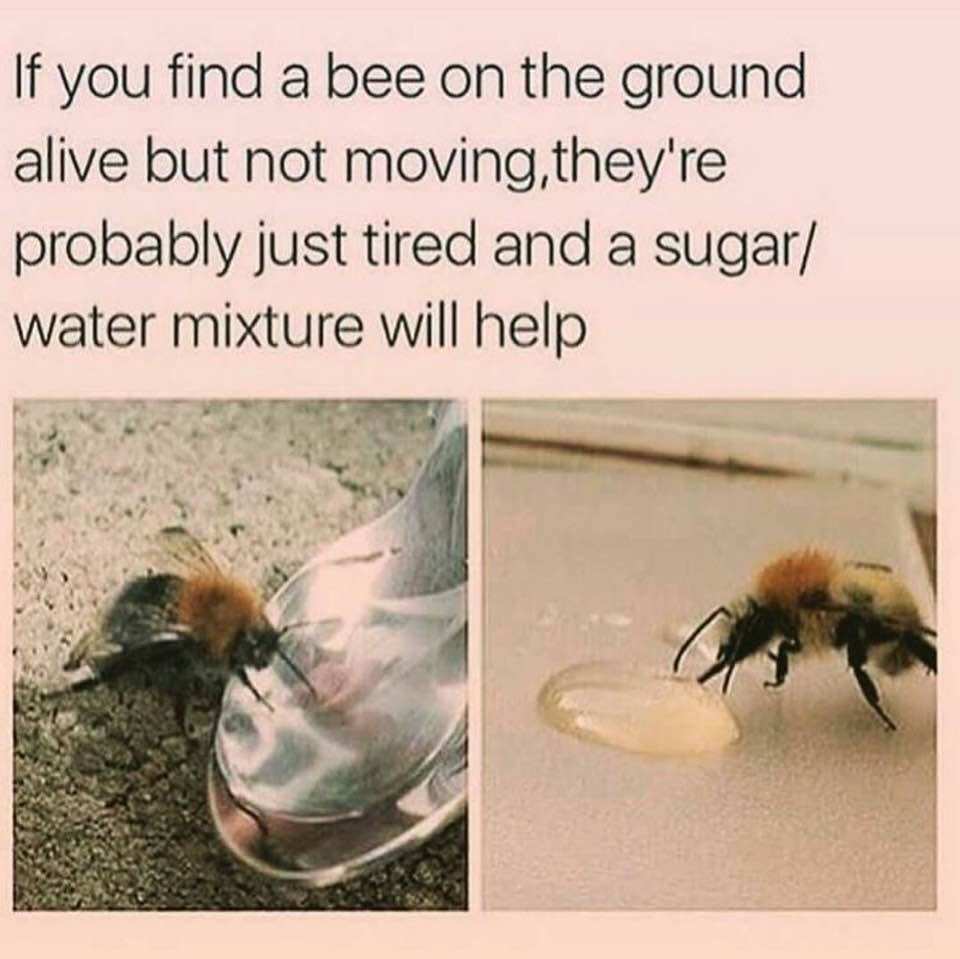 A friend in need is a friend indeed. Therefore, this is a humble call to your workmate to stretch a helping hand to those in need.
8. Tired of hearing that yet?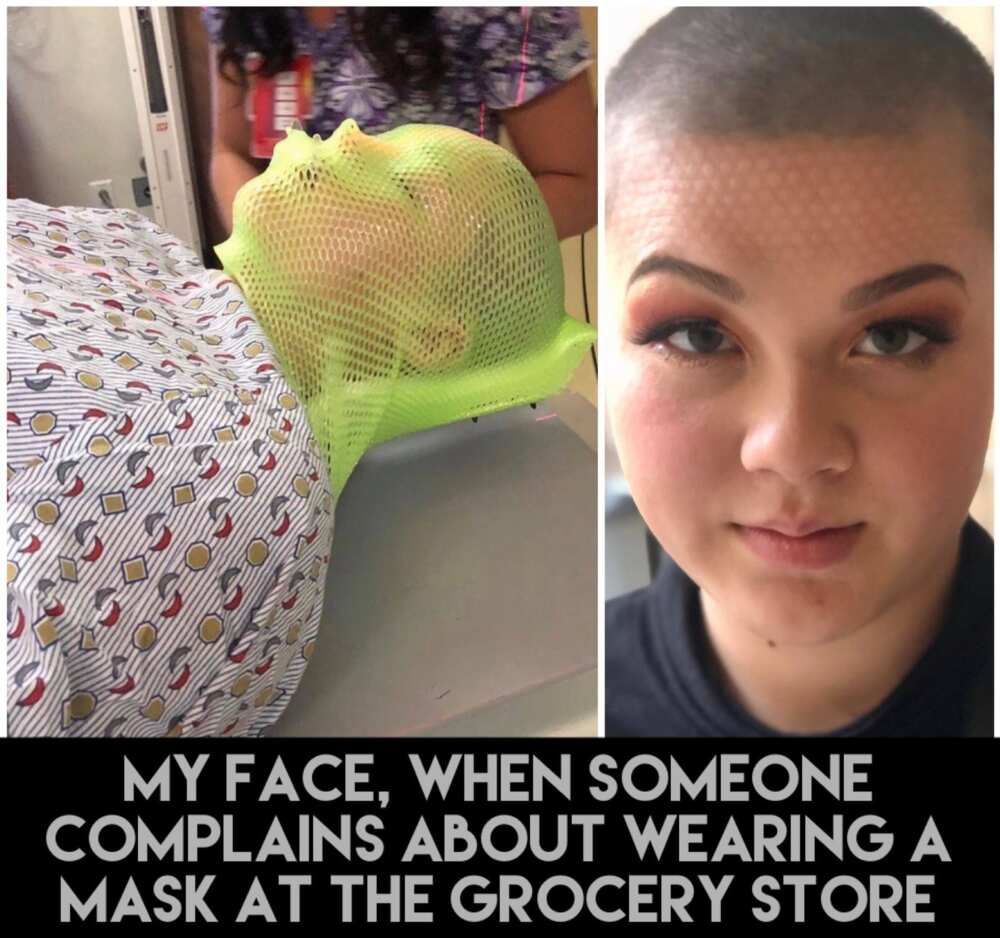 The world is full of people who complain about anything every time. Putting on masks all the time could be boring, but you have to because of the COVID-19 measures in place. Therefore, this is a perfect picture message for those who are complaining about putting on masks.
9. Caution! Don't dare do that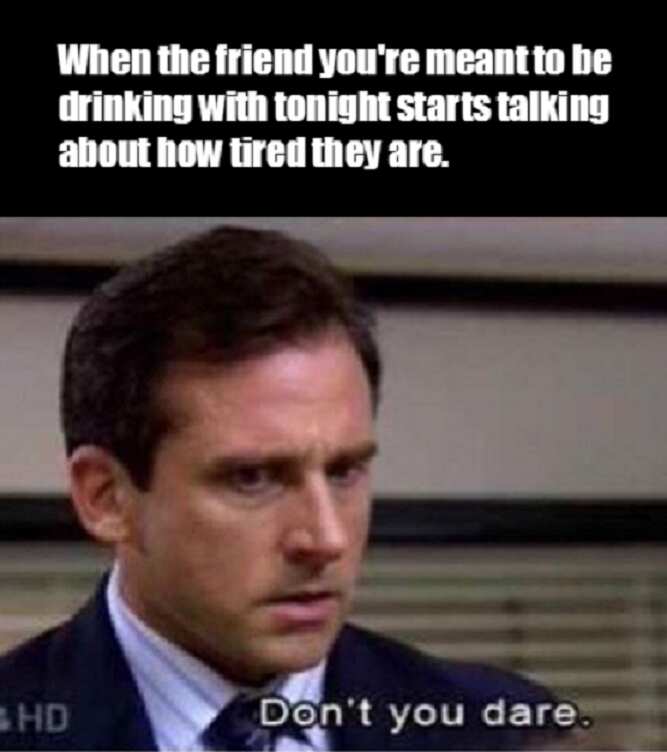 Most people have been here before. You could have been anticipating that evening drink from a friend throughout the week. Unfortunately, when the time comes, they seem exhausted to go out with you.
10. For that crazy and friendly workmate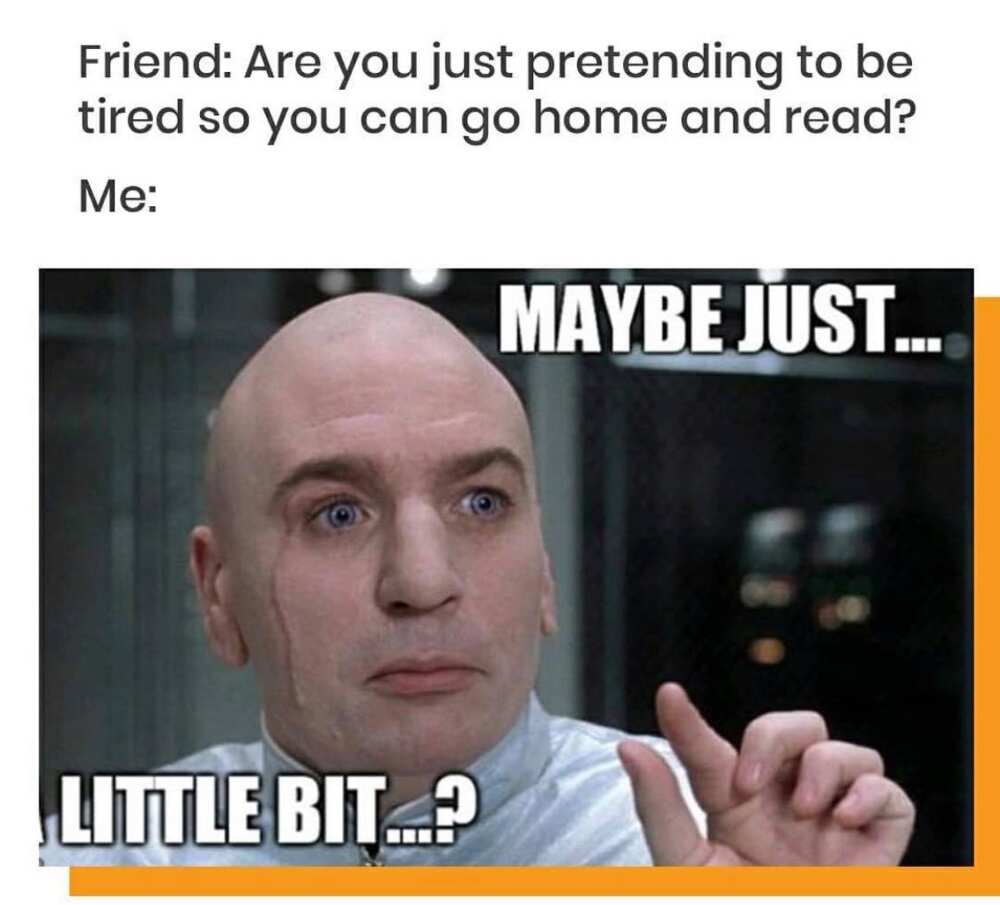 For that coworker who does not take you seriously because of a strong friendship bond, and when you ask for time off, they will always try to relate something utterly different. How about accepting that they are right and proceeding with your issues.
11. Tired of getting bad leads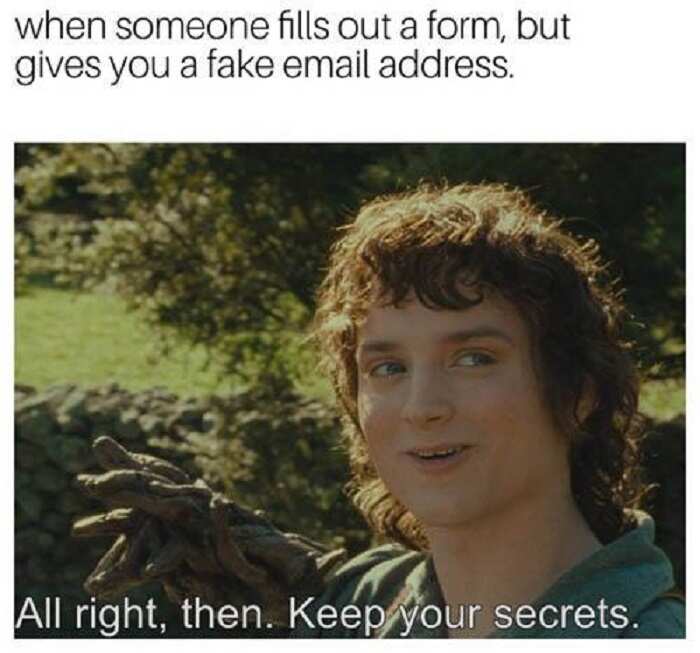 This is quite common in the sales departments. A potential client provides you with false information and himself. Trying to reach out to such clients becomes impossible.
12. Could we talk about it?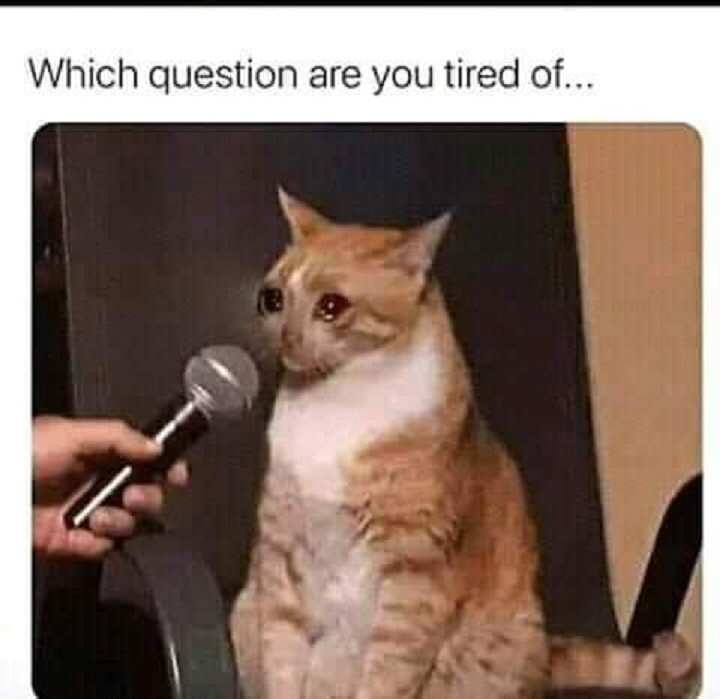 As a team leader, this would be a fantastic "I'm tired meme" for your teammates. Considering that discussions entail questioning, some people are bound to get bored by some questions. How about asking them the specific questions they are tired of?
13. When you feel like being on the beach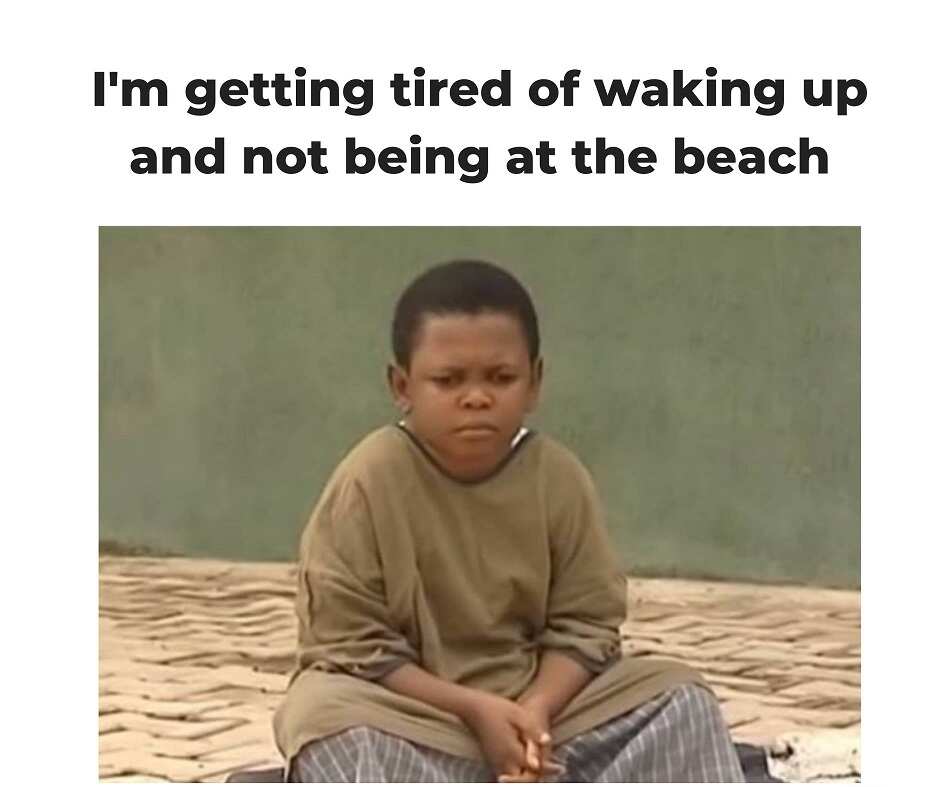 The beach ambient is relaxing and rejuvenating. Most people would appreciate a relaxing environment after a busy week. However, it feels different when you have to report to work even though you feel exhausted.
14. Hang in there all shall be well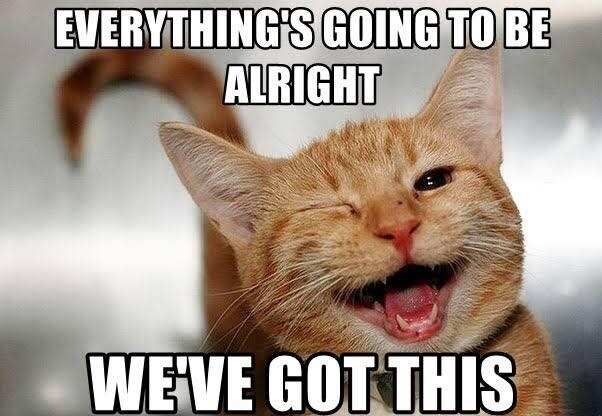 A tired workforce requires inspiration messages too. A word of encouragement would keep them going despite the existing circumstance.
15. When you are feeling lonely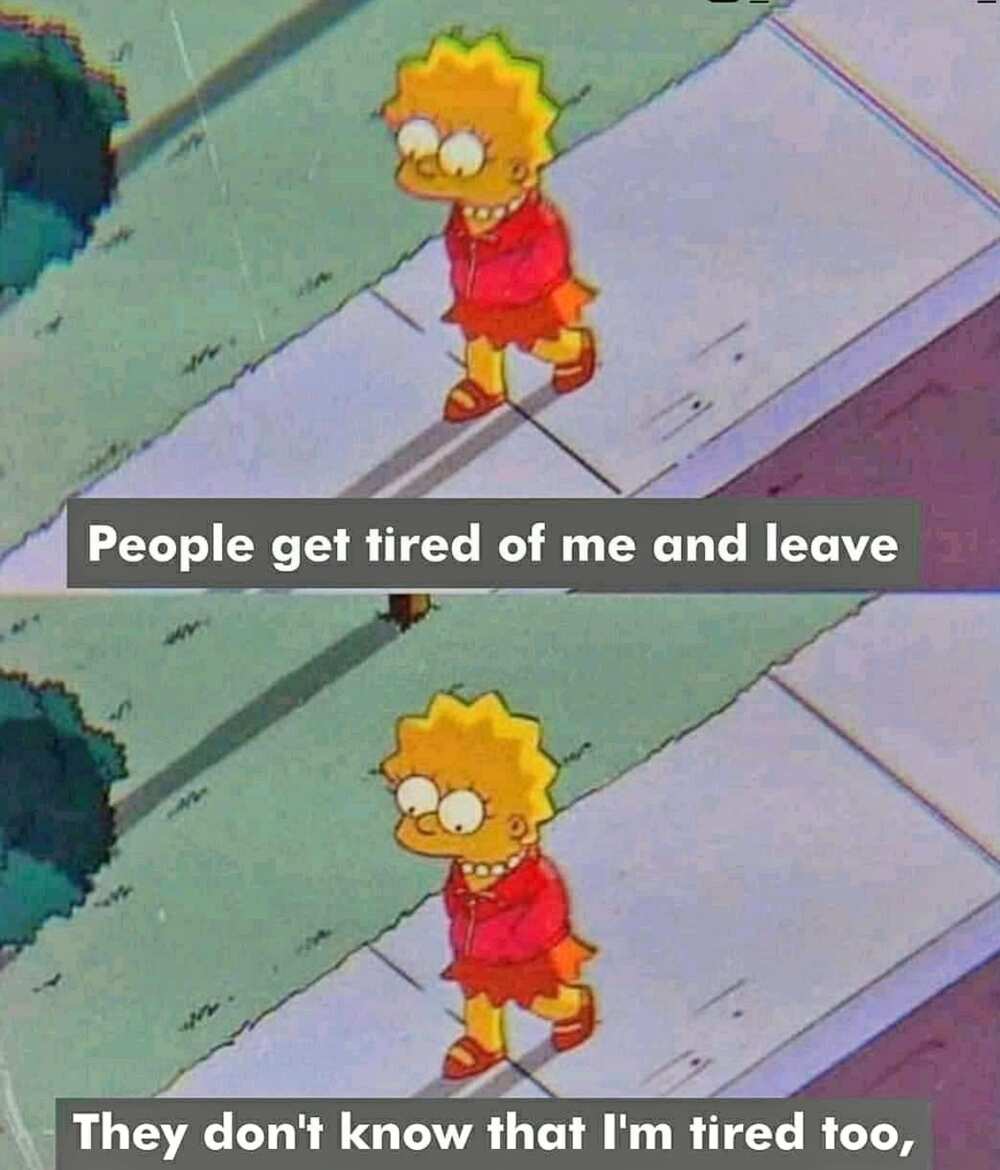 Friends come and leave, and this is a common phenomenon. There could be numerous reasons for it. However, this would be a fantastic pictorial message to portray your loneliness.
Funny being tired memes
A normal human being will feel tired at some point. You can reflect the situation of your workmate with a funny tired meme like the ones listed below.
1. Just feeling tired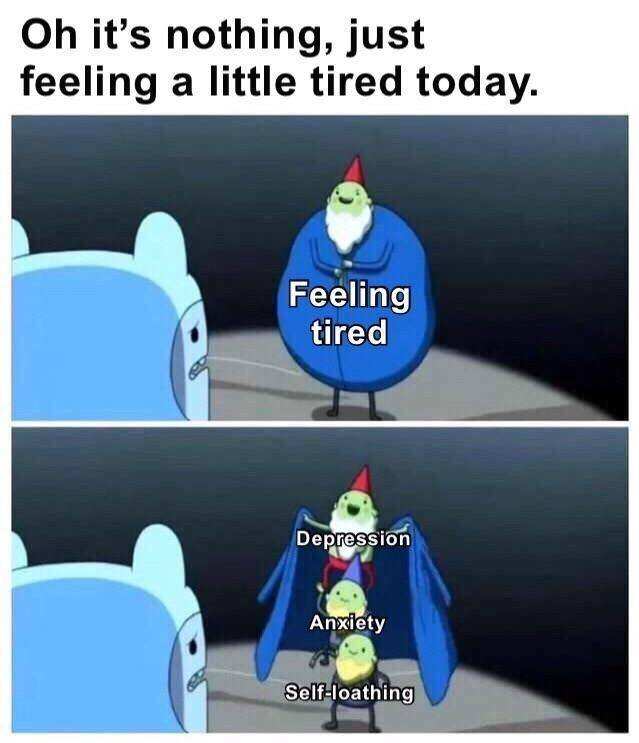 The word tired has been a scapegoat for most people, especially those experiencing depression, anxiety, and much more. When asked about their situation, they will tell you they are tired when much is going on in their lives.
2. Mentally exhausted meme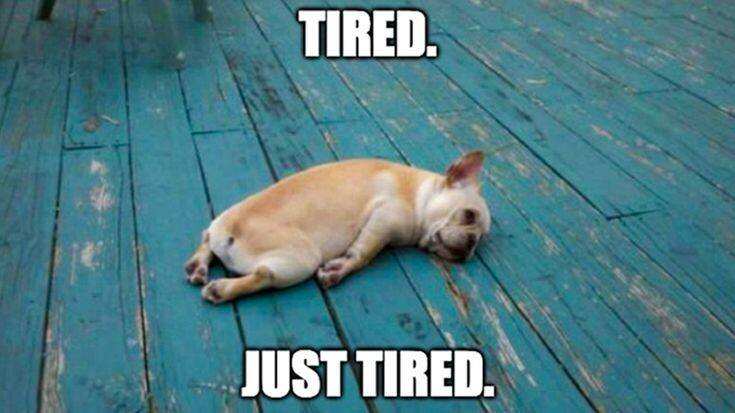 Being mentally exhausted is common in workplaces. You may have been working on a report that requires a lot of research and writing. The experience is exhausting, and this meme would resonate with most workmates.
3. When you are not interested at all!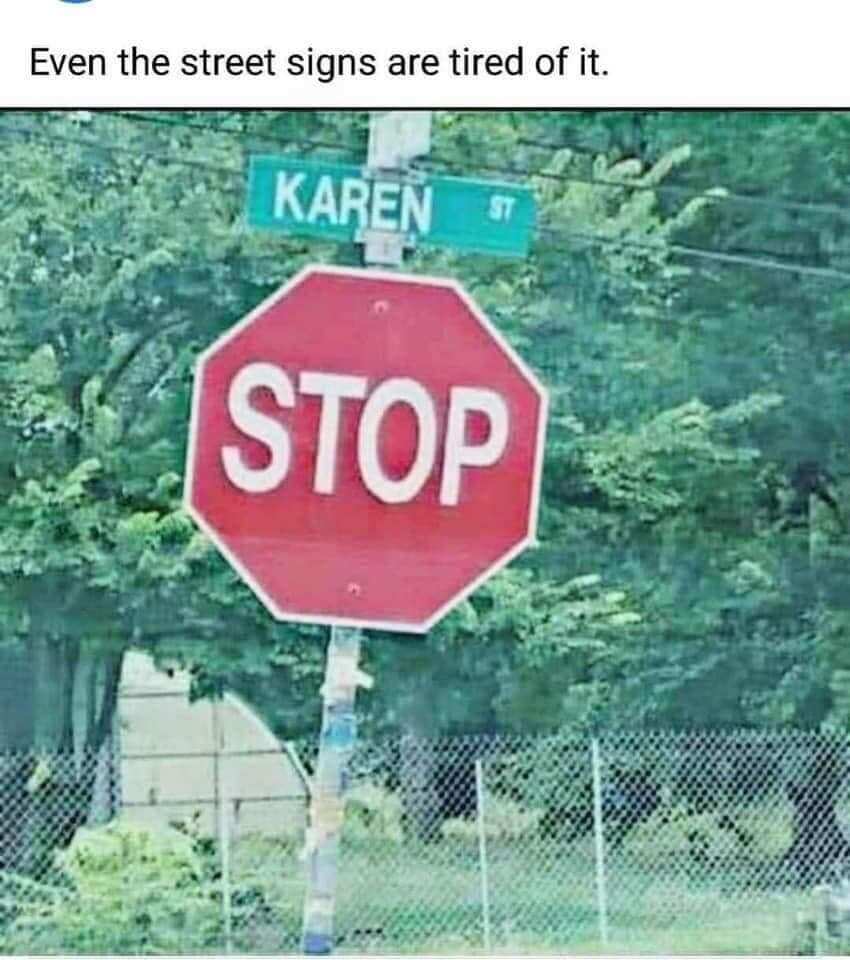 This is one humble way of telling someone to stop whatever they are doing because it is annoying, or are tired of it.
4. Nostalgic feeling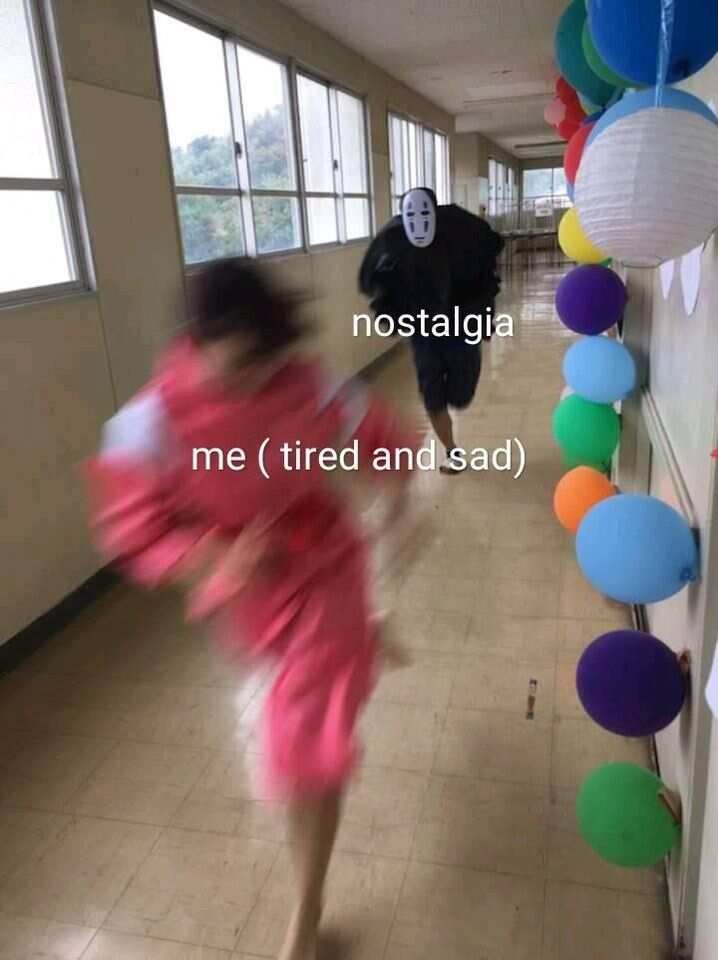 What is a 'so tired meme' when you feel nostalgic? Nostalgia is the state of being homesick. When most people are exhausted or have lost interest in whatever they are doing, nostalgia kicks in.
5. Can't take it anymore!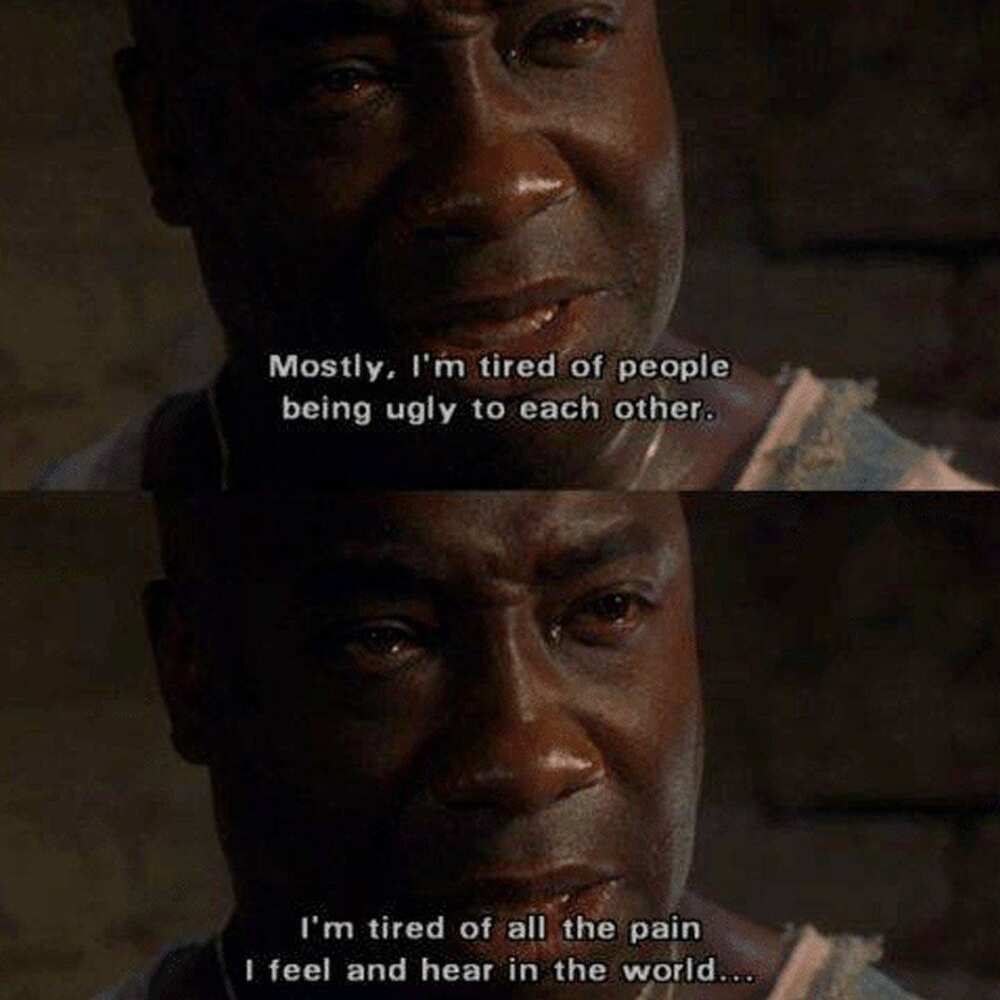 Life is full of ups and downs. The mixed emotions people experience during their low moments draw a lot of energy. This picture message would be a perfect way to depict what exhausted people go through.
6. Sick, tired and miserable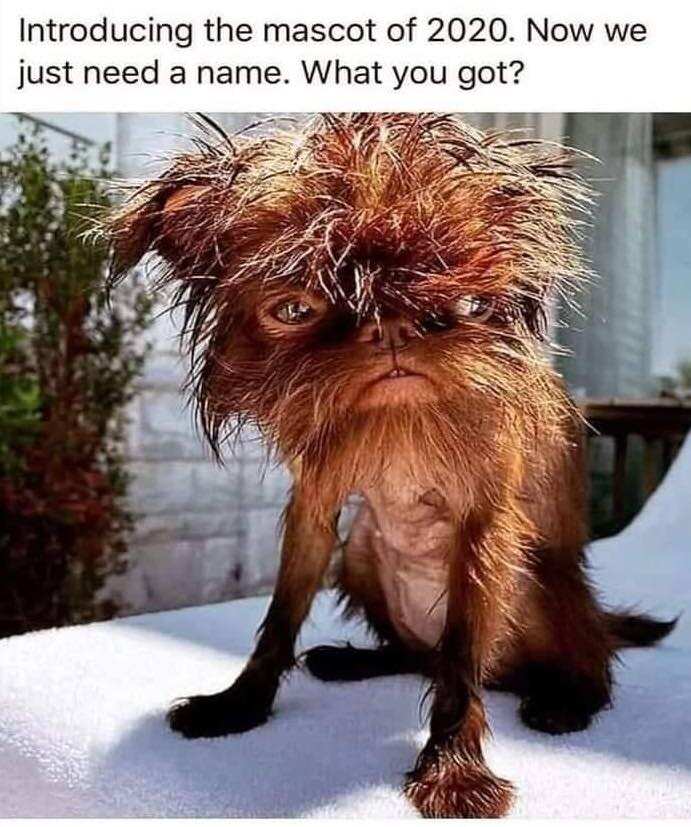 A perfect way to portray that funny, kink, and miserable look when you are sick or exhausted. Most people would perfectly relate to this picture message.
7. When you need to make decisions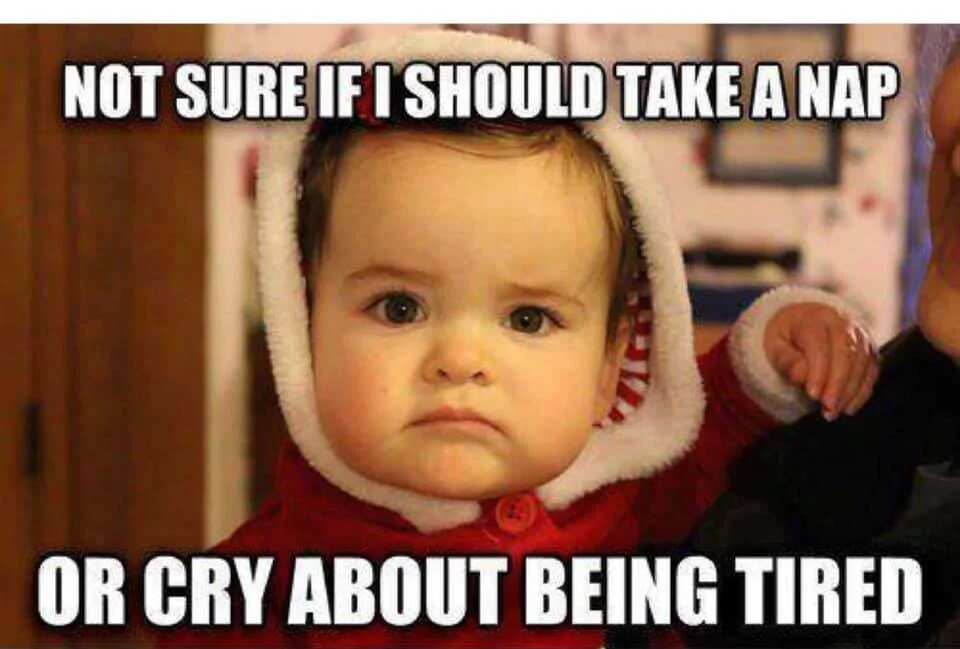 A meme tired people would relate well to some of their situations. When you do not know what you should do because you are feeling so exhausted.
8. Confusing moments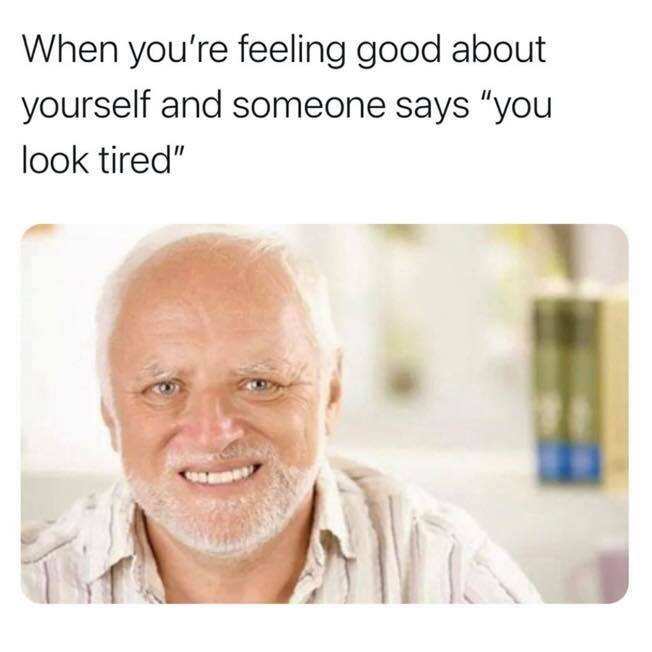 Appearances are sometimes deceitful. You could be having a good time, but because the people looking at you think differently.
9. When you are always exhausted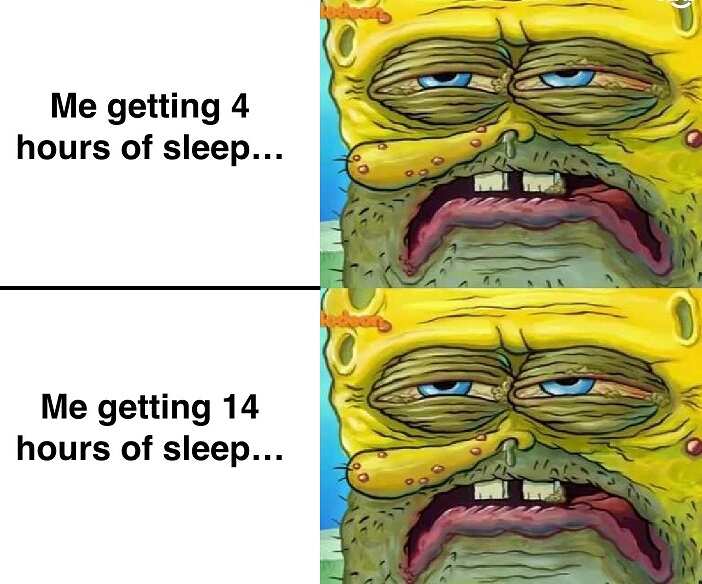 To some people, spending more or fewer hours in bed makes little difference. The feeling when they get up is the same.
10. When you have trust issues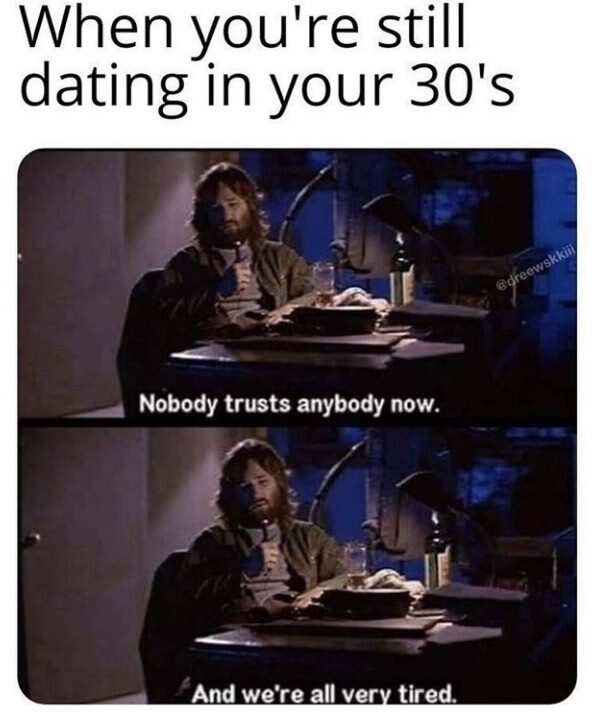 Dating has become a challenge. Considering the experience they have been through, nobody is ready to trust quickly, perhaps because they are tired of disappointments.
11. Common among those who read books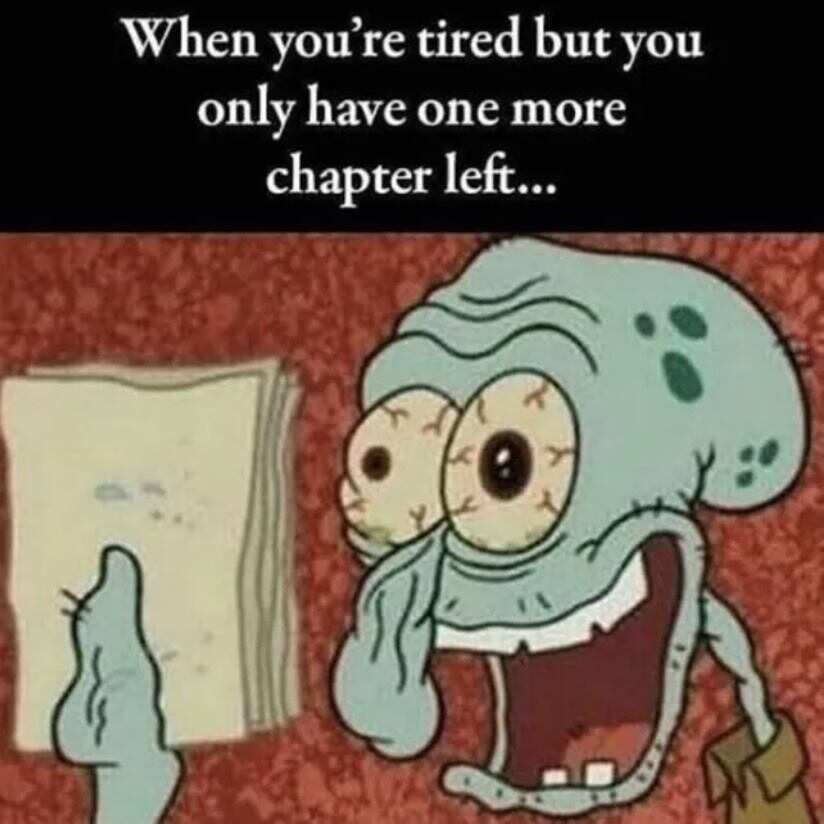 The culture of reading is rare among people. However, for the ardent readers, this is common. You could feel exhausted, and since you have a chapter left, you keep reading to the end.
12. The struggles of getting out of bed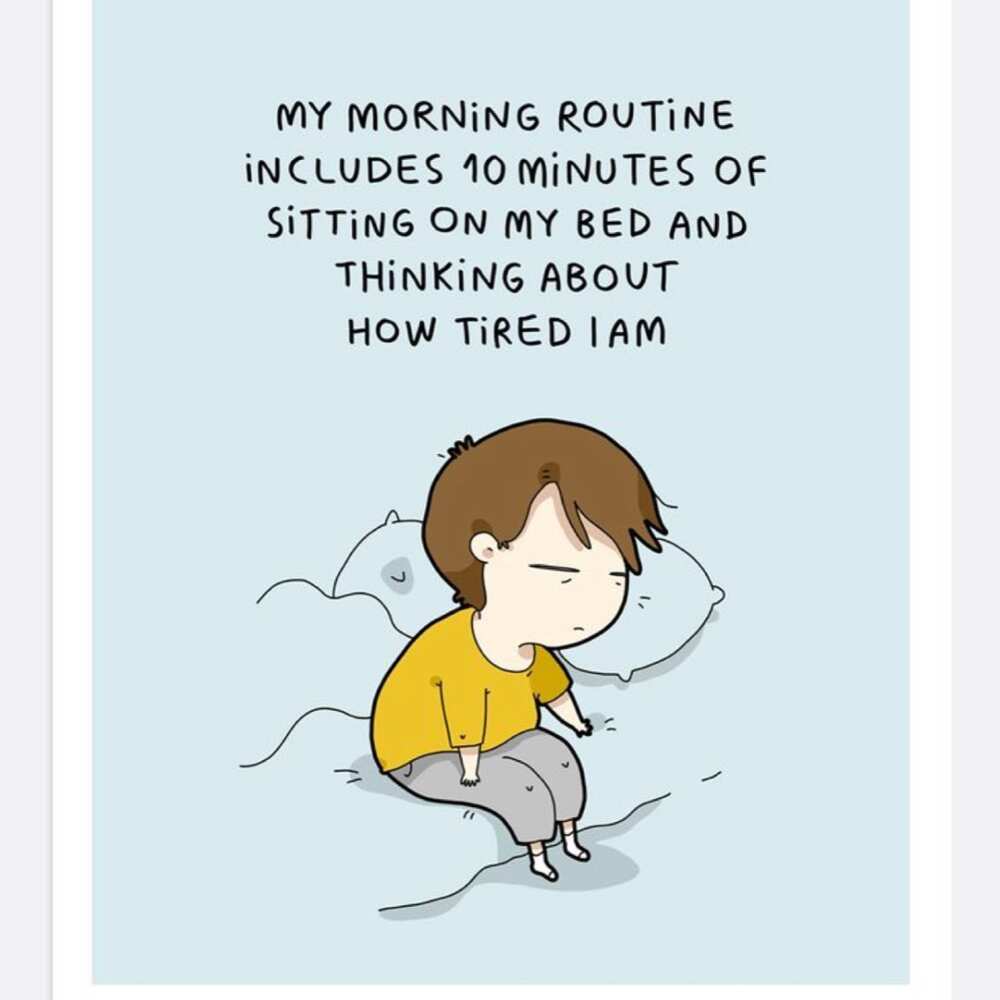 Not every person finds it easy waking up and getting off the bed. To some people, the struggle is real. Their body feels like staying in bed forever.
13. When you can control it no more!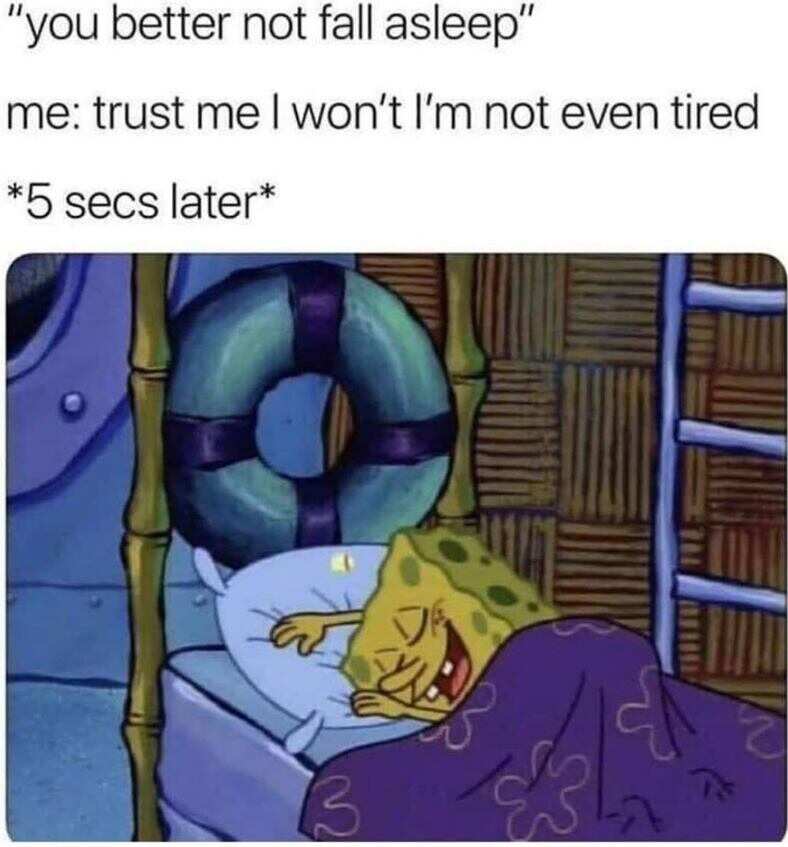 Most people are like this Spongebob, especially when they are tired. They would fall asleep amidst an important thing. It could be an engaging conversation or a programming task, and when they fall asleep, it is annoying.
14. Would you please find somewhere else!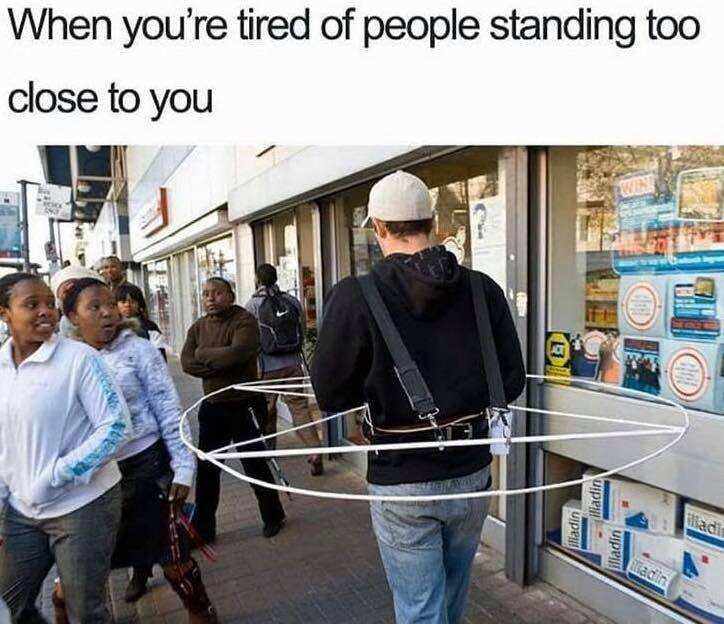 Social distancing is mandatory in most workplaces. Unfortunately, some people are not observing it, and could be annoying. Your health is your responsibility, and you should take the necessary precautions.
15. When you are so exhausted that you do not care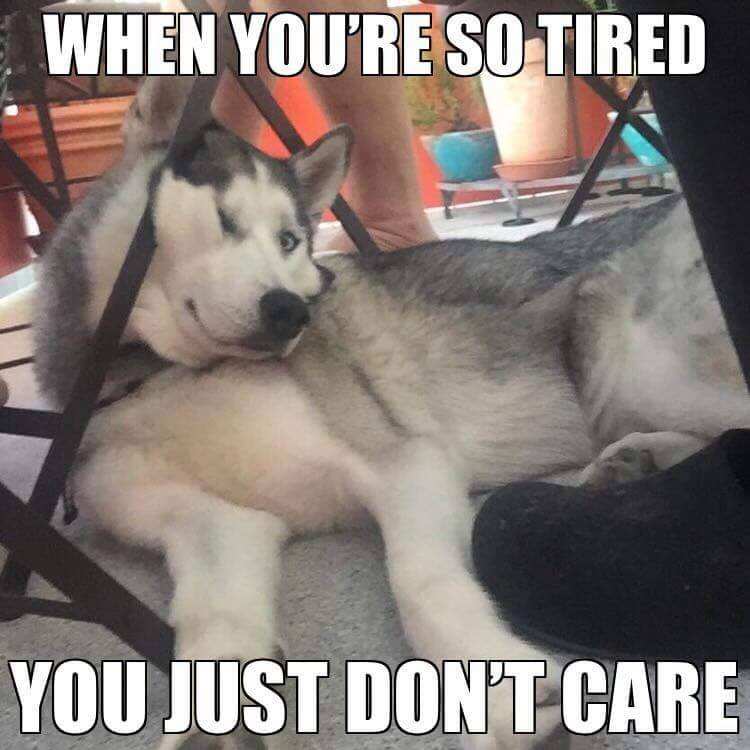 When you are exhausted, you pay little attention. Therefore, it is crucial that when you are tired, do not engage in activities that call for your unwavering attention.
16. When you didn't get enough sleep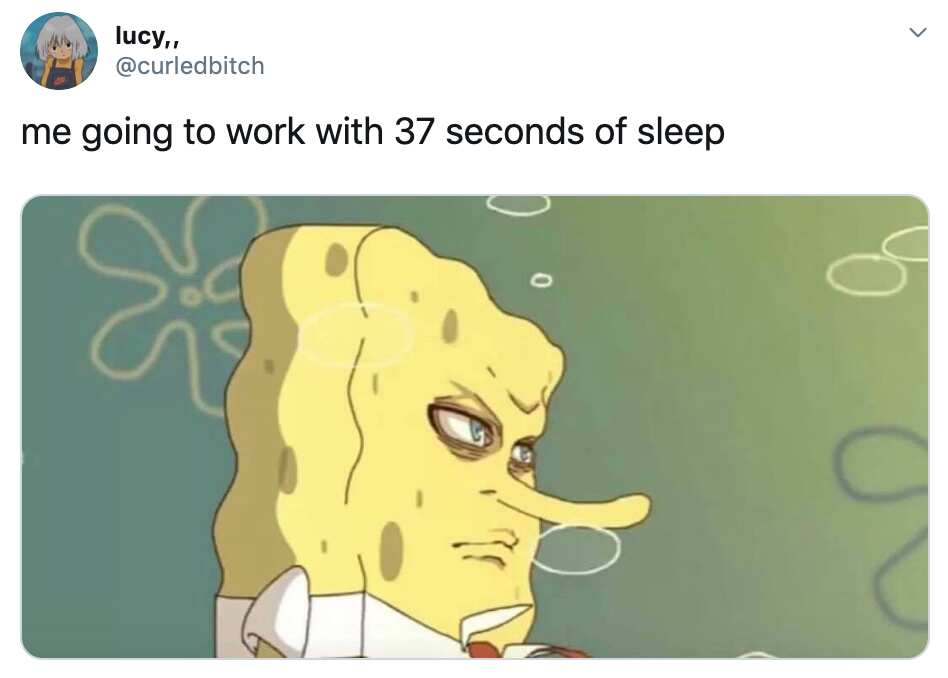 For that coworker, who appears sleepy during the morning hours.
There you have them! These are some of the relatable tired meme ideas. Use any of them to lighten up the moods of your workmates.
READ ALSO: 30+ funny good morning memes to send to your family and friends
Legit.ng recently published an article on funny good morning memes. A lively and happy morning can set your day in a light mood. Unfortunately, this is never easy because of various reasons.
With the snooze button making you lazier and your comfortable bed making you want to get back to sleep, it can be a tough battle to win. That is why you need a collection of good morning memes to send to your friends and family.
Source: Legit.ng