30+ funny good morning memes to send to your family and friends
A lively and happy morning can set your day in a light mood. Unfortunately, this is never easy because of various reasons. With the snooze button making you lazier and your comfortable bed making you want to get back to sleep, it can be a tough battle to win. That is why you need a collection of good morning memes to send to your friends and family.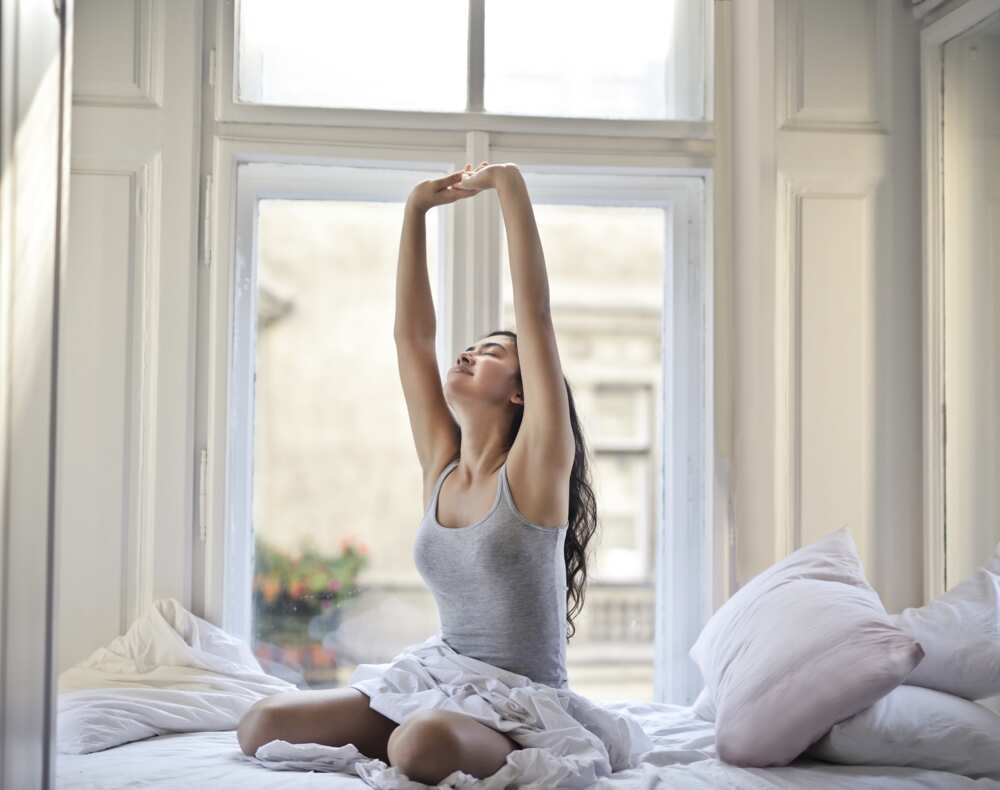 Numerous good morning memes circulate on the internet every day. People are taking advantage of funny and attractive images to come up with jokes on different subjects. There are thousands of jokes, each designed with a special message and for different categories of people.
Good morning memes
A good morning funny meme will literally make you laugh so hard. Memes are almost everywhere on Facebook, Instagram, Twitter, and Whatsapp groups, and rarely does a day elapse before coming across one. However, that feeling of receiving them from a friend or relative hits different.
A collection of these funniest good morning jokes will not only help you bring a smile to your friends but also build a strong bond with them. You can use some of the memes below to brighten up someone's day.
1. A call to wake up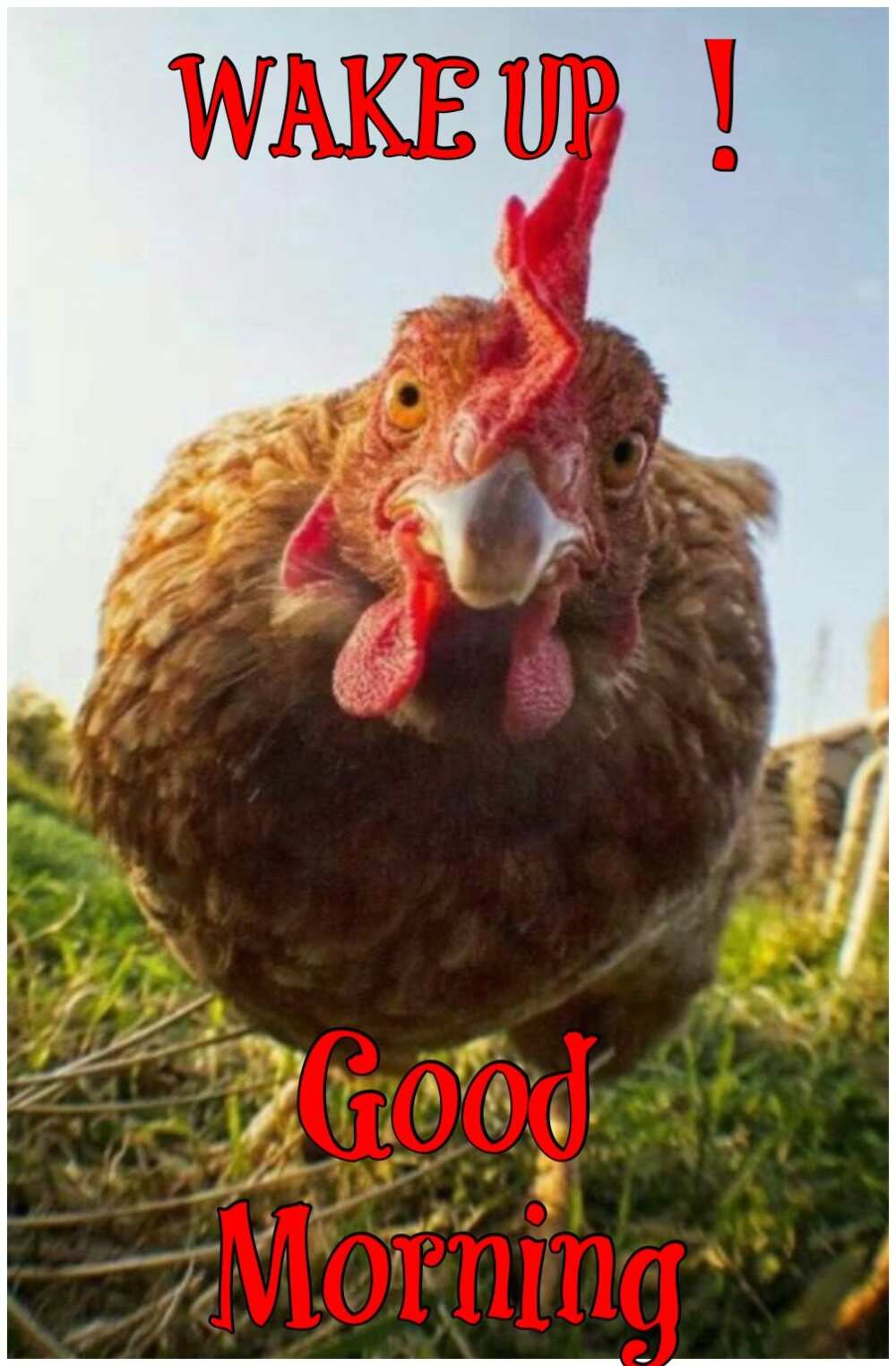 For most people, especially the folks in rural areas, cockerels play a tremendous role in waking them up. However, regardless of where they are, a wake-up reminder from an image of a cockerel will undoubtedly bring a smile.
2. For that friend who never seems to get enough sleep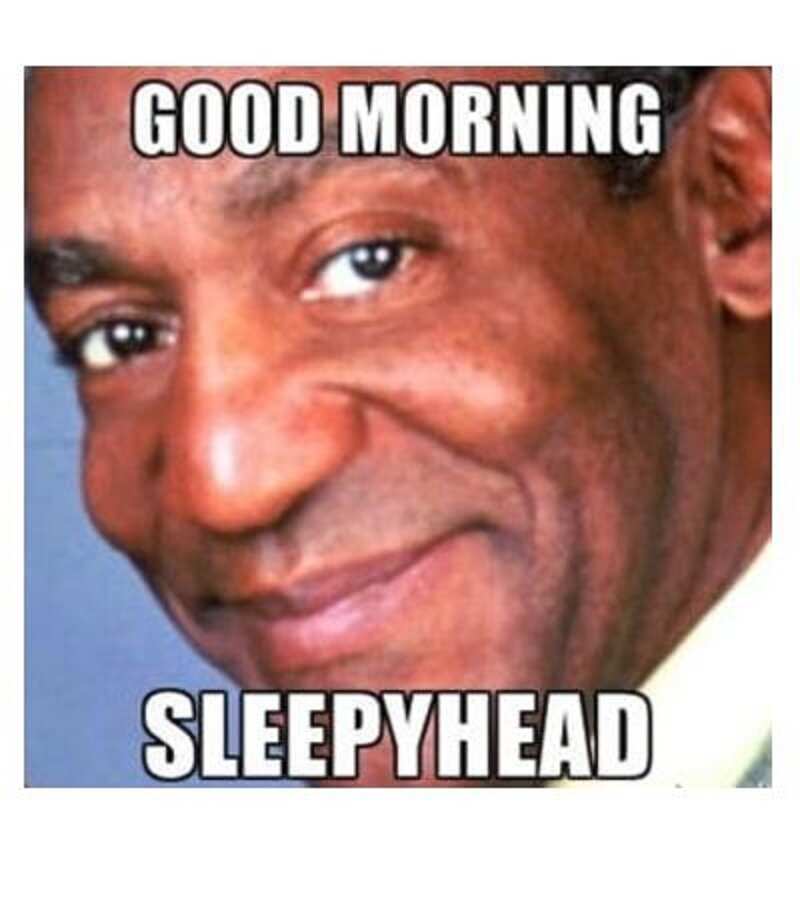 Interestingly, you all have that one friend how is always sleepy. Whether it is in the office, class, or meeting, they easily dose off. Sleepyhead may be the right word to use on such people.
3. When you are feeling bored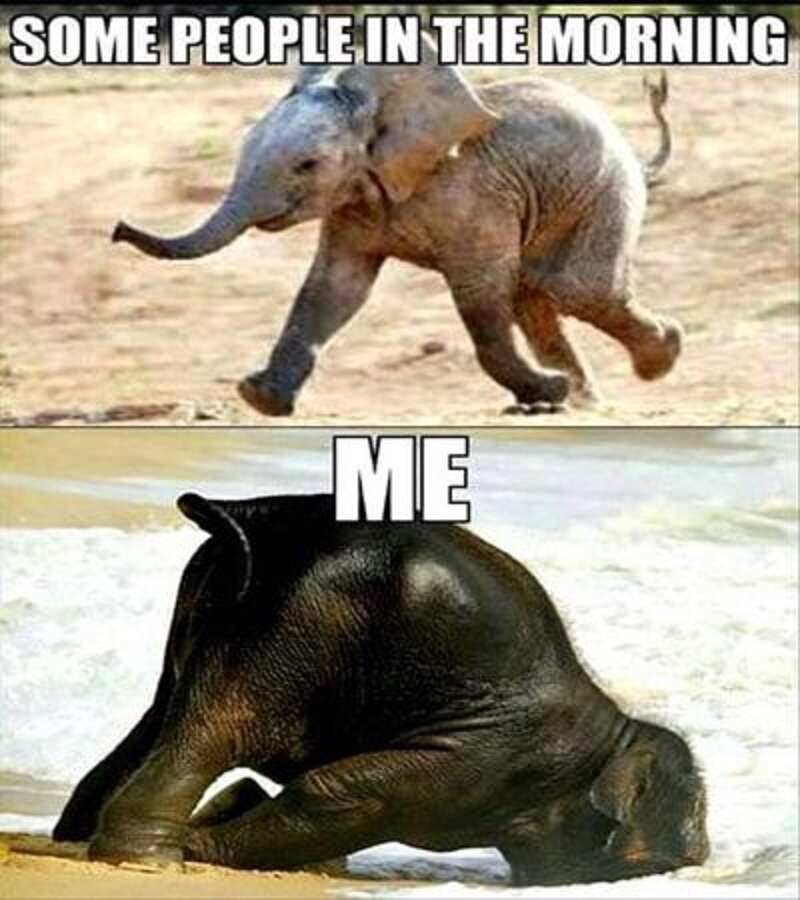 Waking up and getting out of bed are utterly different things. The latter calls for sacrifice and determination, and many people struggle. Morning memes that depict your struggle would be hilarious to your friends and relatives.
4. Dual nature of human being's existence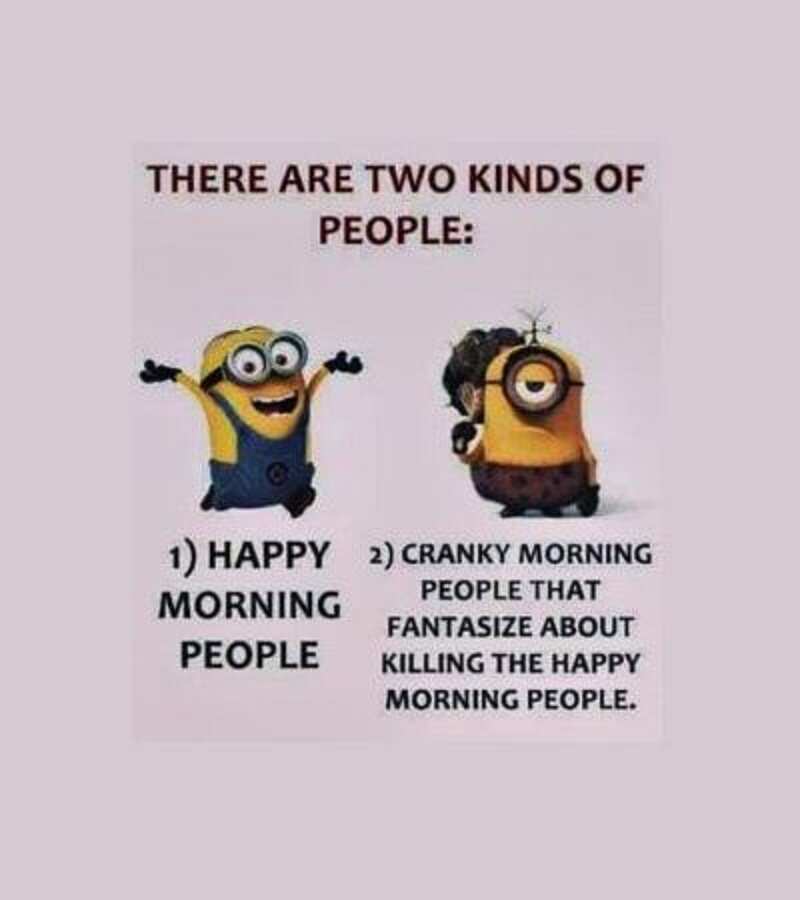 There are always two kinds of people, those who are happy about your accomplishments and those who are not. You can use such jokes to bring out these two different personalities. Considering that your friends have these people in their lives, too, it will spark laughter.
5. Smiley
No matter how bad things are, encourage people to smile always. Their smile not only keep them younger, but it could also be a source of inspiration to others.
6. When you want to keep it simple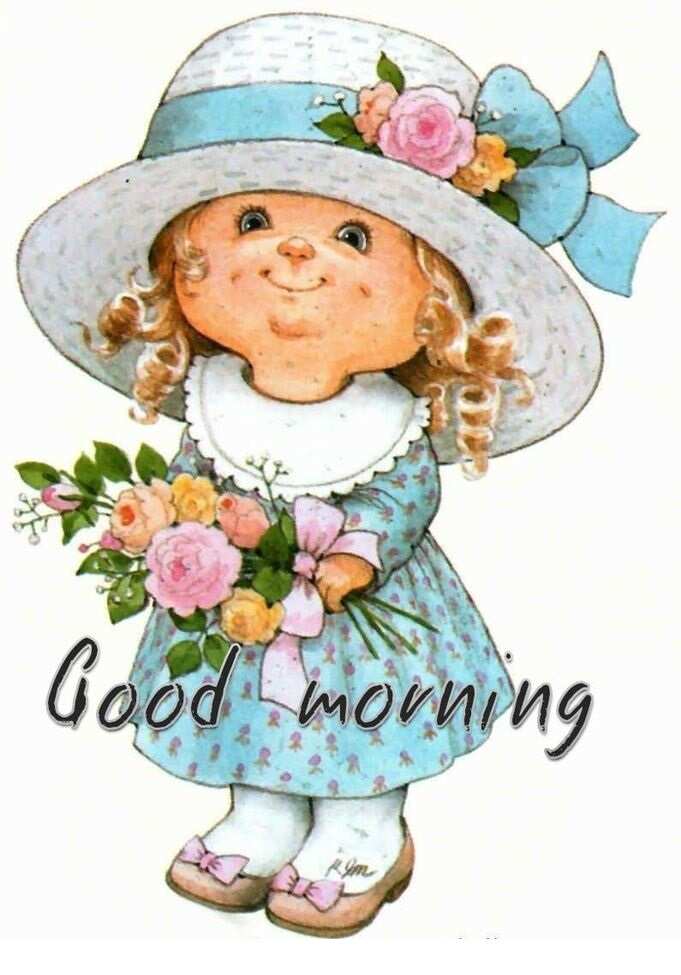 Sometimes a simple Good morning is all one wants. This one will do better if you want to keep it real and cool.
7. For the lovers of Halloween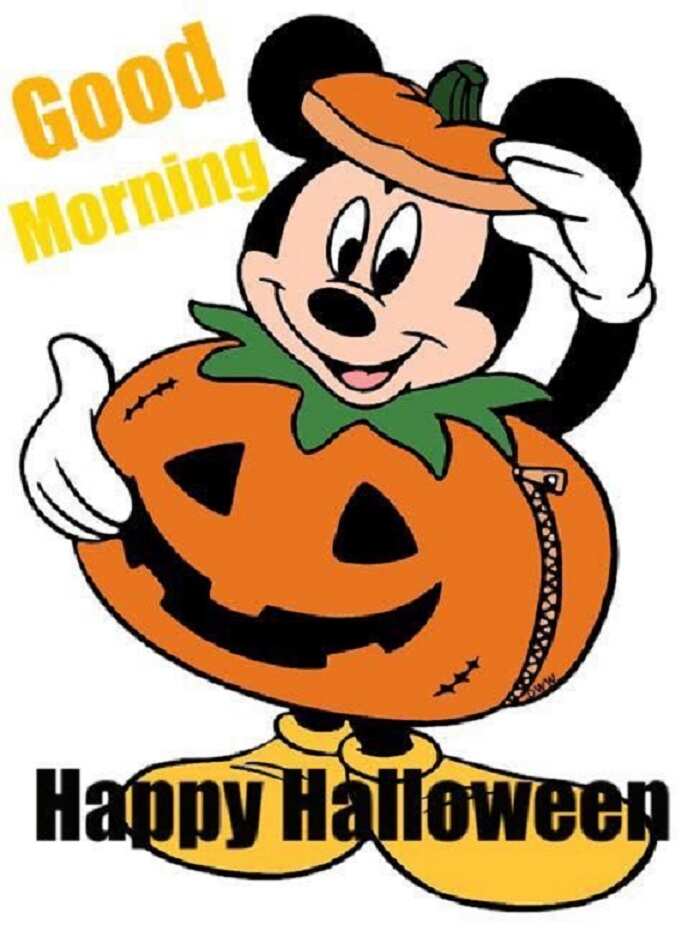 This suitable during the Halloween period. Accompany your morning treating with a Halloween wish.
8. When you are waiting for the Good morning text
Sometimes your lover or friend may forget to send you a morning text. This meme will hilarious remind them.
Fantastic good morning meme for him
Most men have an insatiable appetite for funny jokes. Good morning jokes will, therefore, bring smiles to them. Sending him some of these picture messages will brighten his day.
1. Awesome moments you never have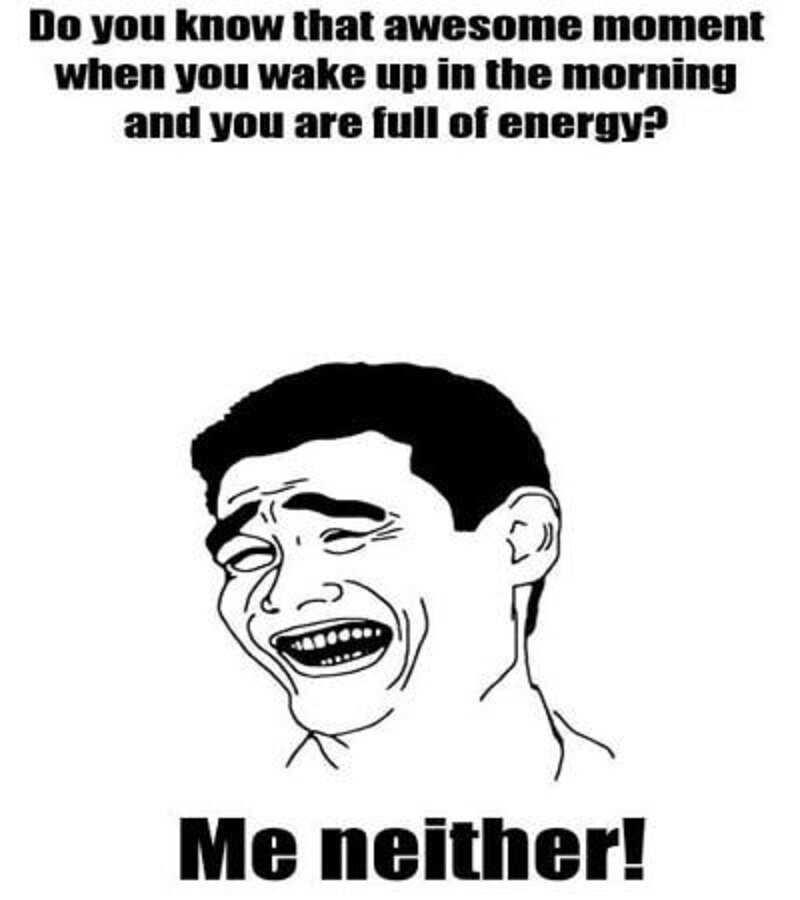 Most people would want to wake up rejuvenated and full of energy. Unfortunately, this never the case for everyone. Some wake up when they feel tired, and the thoughts of what lies ahead of them are a complete turnoff.
2. The "telling me the truth" moments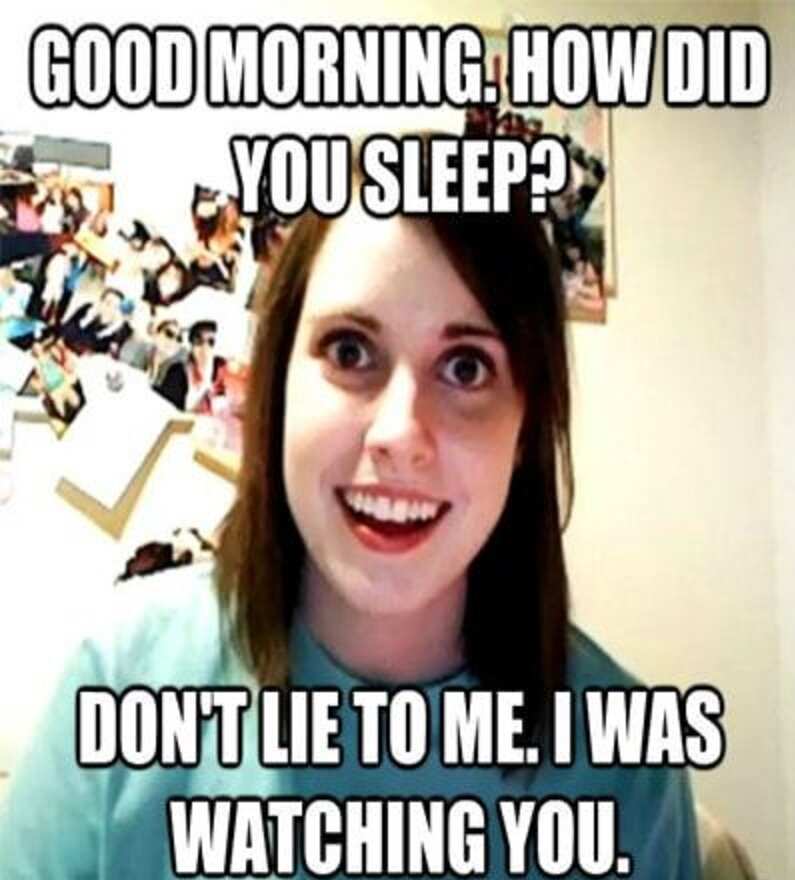 Asking someone about their night is pretty common among folks. However, you can twist it with some amazing jokes. Interestingly, most people will want to hide behind "it was fine" when maybe they have been through hell.
3. Feeling tired and lazy in the morning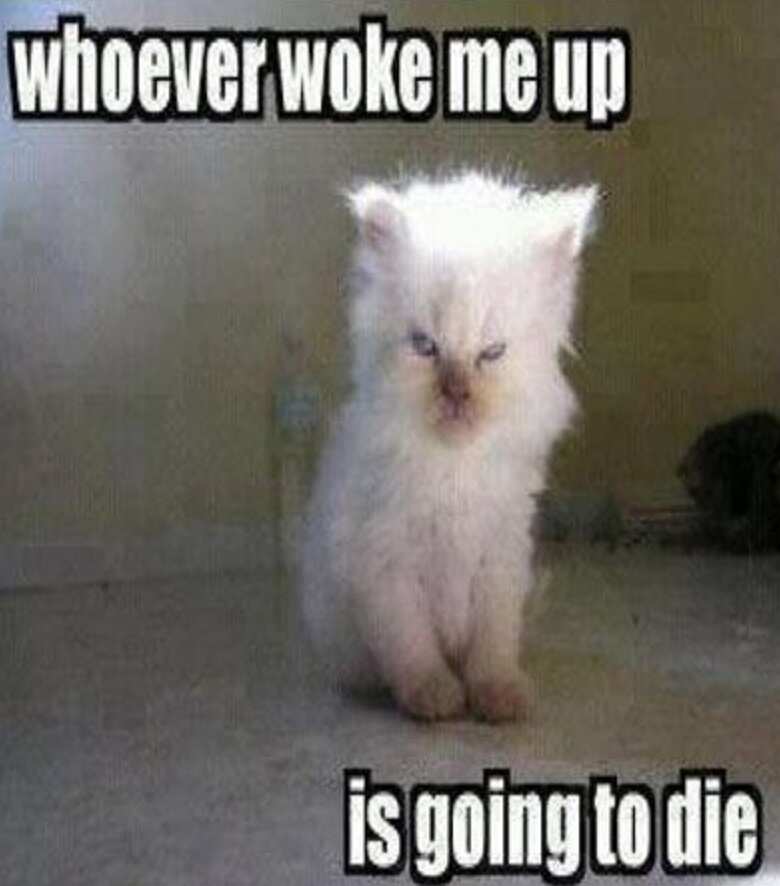 Not everyone wakes up in high spirits in the morning. Depending on how you slept or what lies ahead, many people find reasons for cursing their dawn. It is a way of telling your friends how your night was but in a humorous way.
4. Inspirational morning vibes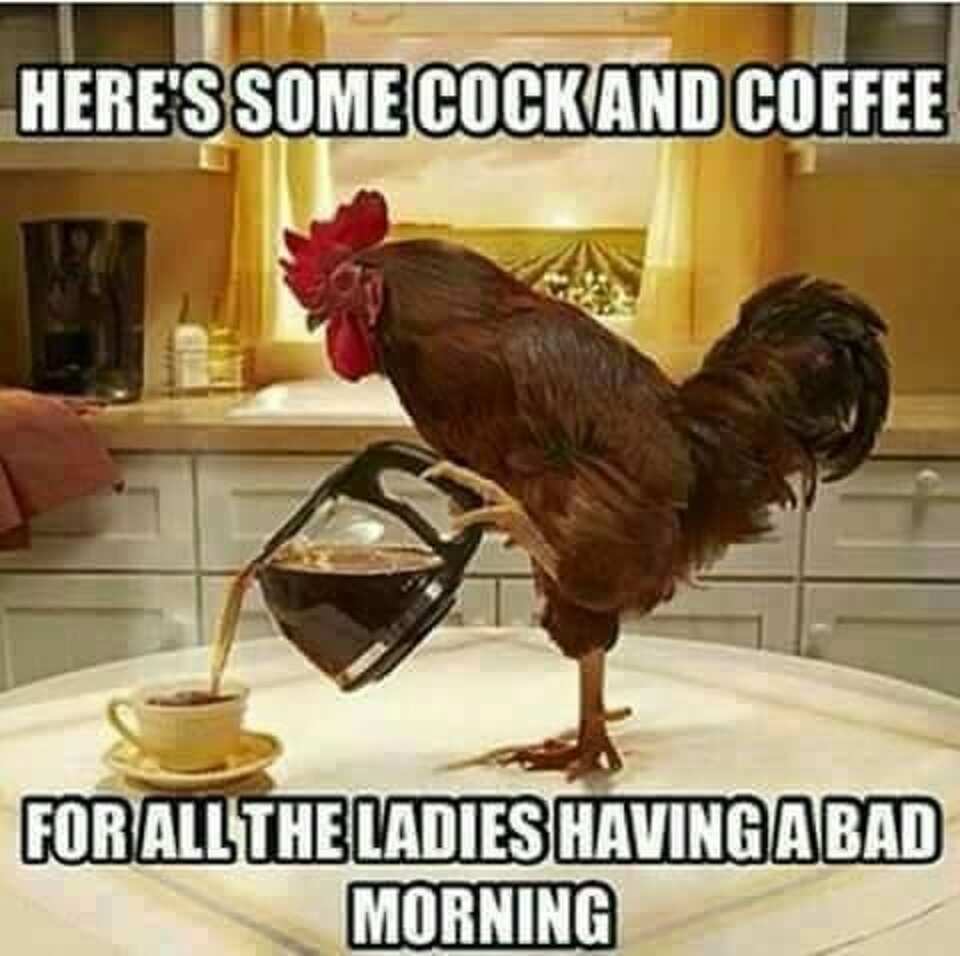 Encouragement at dawn would be received well by many people, especially when done hilariously. Remind them that it is yet another amazing day with new opportunities despite the challenges.
5. Wake up! It is a Saturday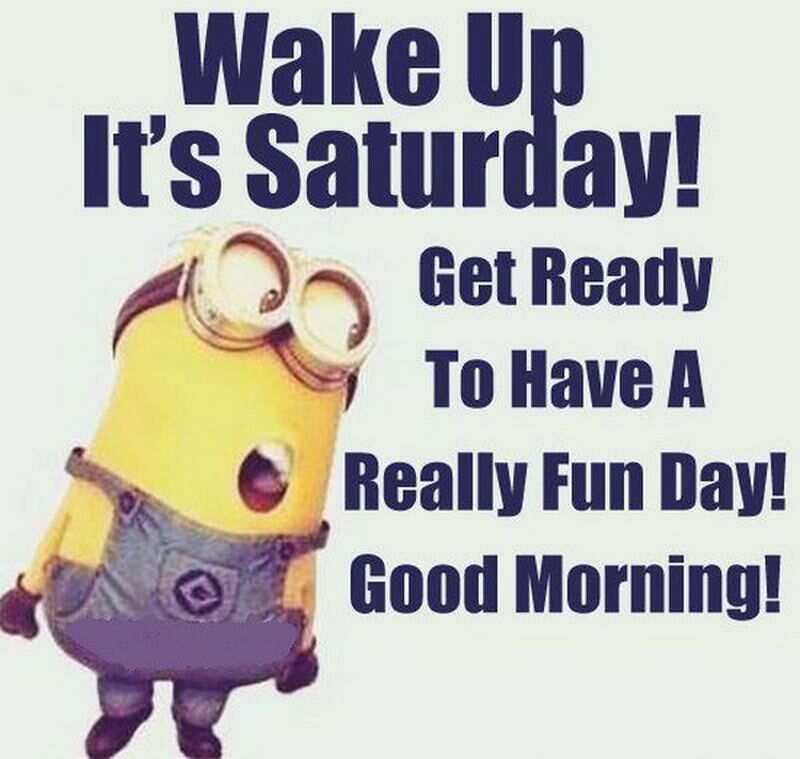 This is a fantastic joke for Saturday morning. Considering that most people are out of work today, they consider it a day to relax and have fun with their loved ones. It is a great morning joke and a reason enough why one should get out of bed.
6. When all you want it to wake them up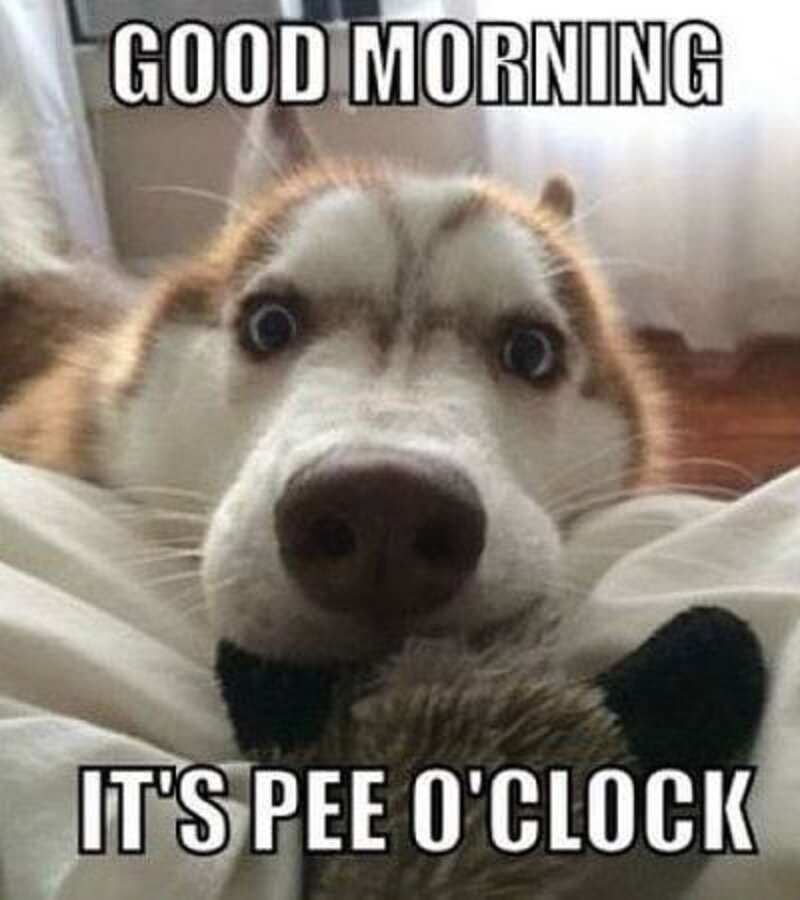 The first thing most people do when they wake up is to rush to the toilet and pee. So, associating morning hours with the 'pee thing' will ring a bell among many folks.
7. A bible verse
Biblical verses work well in the morning. Inspire your friend with scripture to uplift his morale during the day.
8. Awesome message for a Monday morning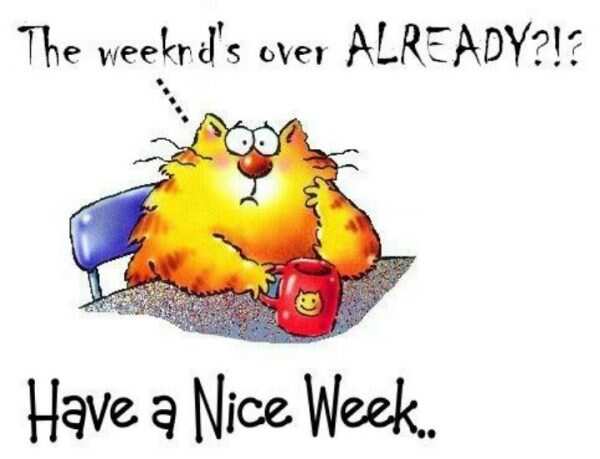 Monday comes with a mixture of feelings. Some have weekend hang-overs, others are rejuvenated and ready to work. This meme is a humble reminder that the weekend is over!
9. When you find your own source of joy
If you are the kind of person who rely on people's morning texts to be happy, this meme is meant for you. It is a reminder that you have to source your joy.
Romantic morning memes for her
Women love to be pampered and wooed, and there is no better way of doing so than waking them up with a flirty morning meme. Sending her random jokes will catch her attention and remind her that you think of her always.
1. When love is all you need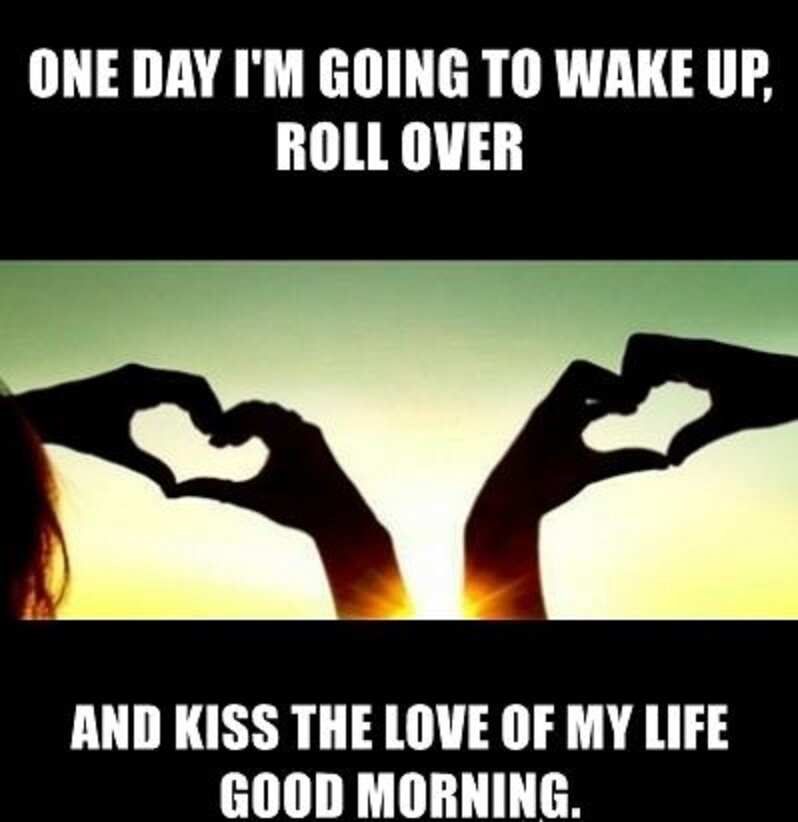 If you want to spark romance fantasies in her mind, then go right to it. Imagine a scene that you have watched in soap operas and capture it in words. This will make her think of you the whole day.
2. Calling her a sweet name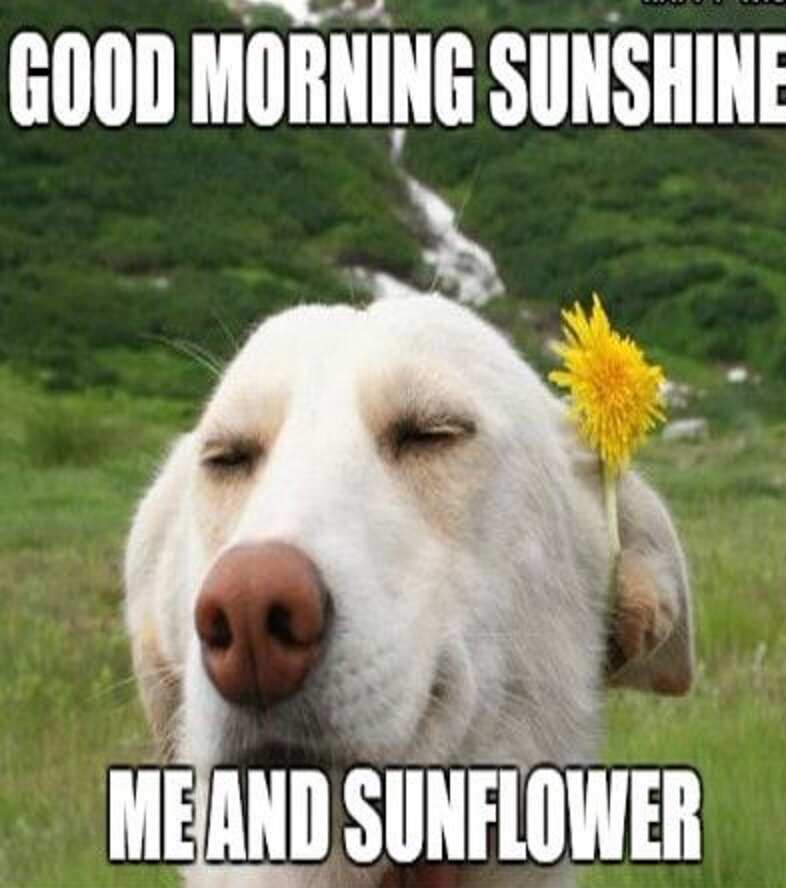 Women love to be called sweet names. Names like sunshine, honeybunch, name them makes many ladies happy. If you send them a meme with any of these names, you will undoubtedly make their day.
3. Elevating her mood to another level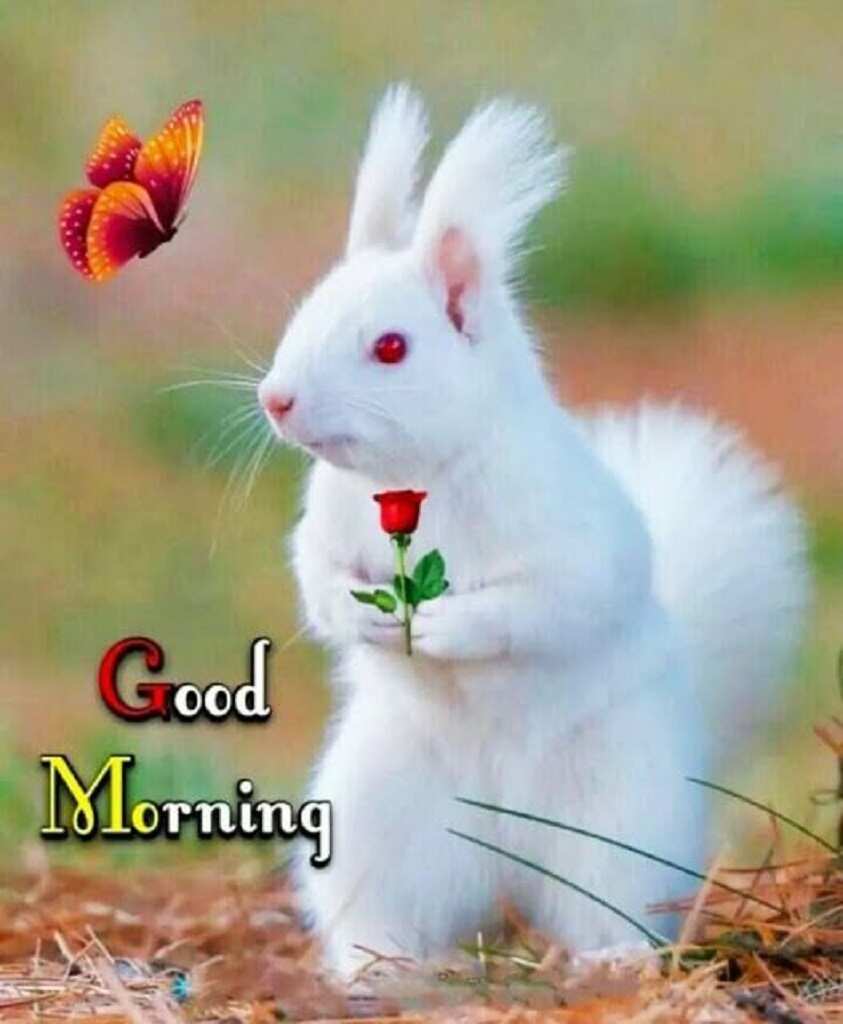 A picture with a beautiful hare holding a flower will undoubtedly capture the attention broaden her smile. If you are crushing a lady, then this picture is enough to make her sense of how you feel about her.
4. When she is all you are thinking about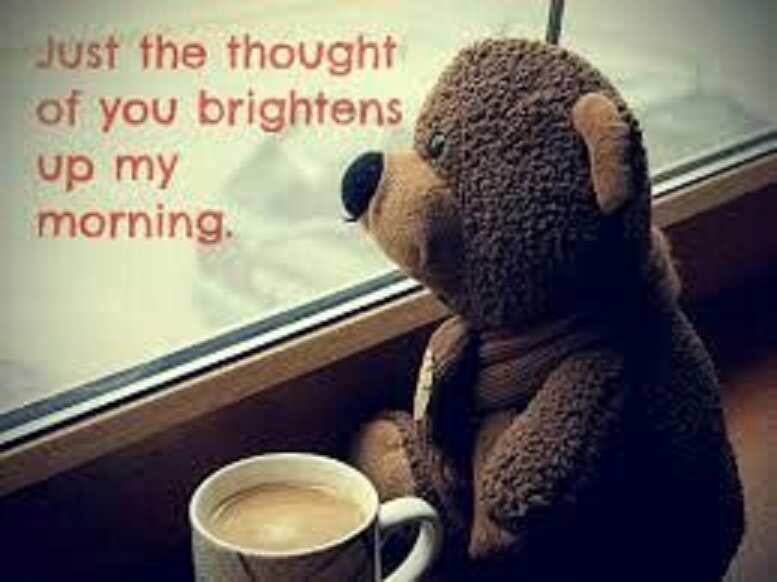 Sometimes all you need to do is to let her know that you are thinking of her. It will make her day, and she will love you always.
5. Morning greeting accompanied by love
Mornings are a perfect time to remind your lover that you love them. Nothing can beat a hilarious love you meme to this.
6. When it is a Wednesday morning
This will perfectly work for a Wednesday. Because it has the word Wednesday inscribed in it.
Funny good morning memes
Memes are meant for humour. Whether you are sending to a friend, loved ones, or relatives makes sure the humour involved goes a long way. Below are some excellent examples you can use.
1. When mum can take your prolonged sleep no more!
Waking up among children can sometimes be difficult. Their parents have to be device ways of forcing them out of bed.
2. Monday morning encouragement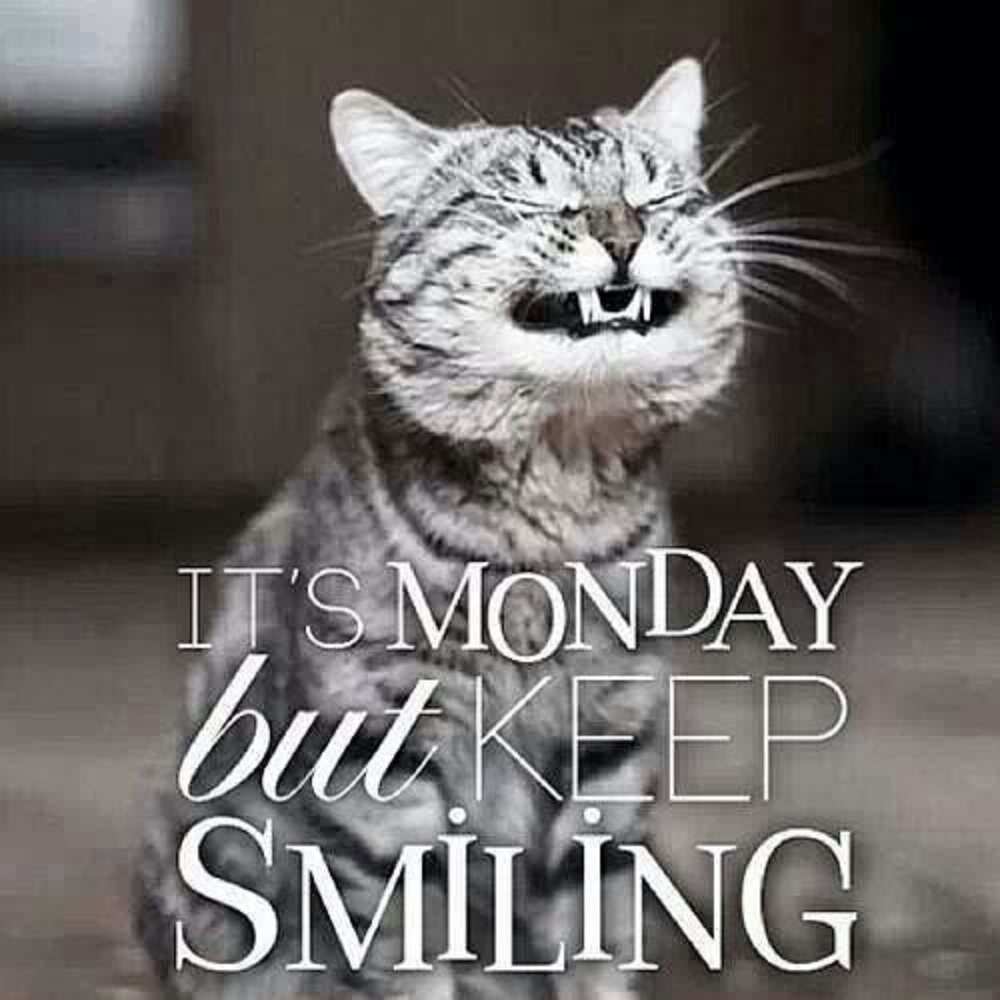 Monday seem to be some of the most boring workdays. It needs encouragement from loved ones. Be that cheerful voice in people's lives.
3. Being an optimist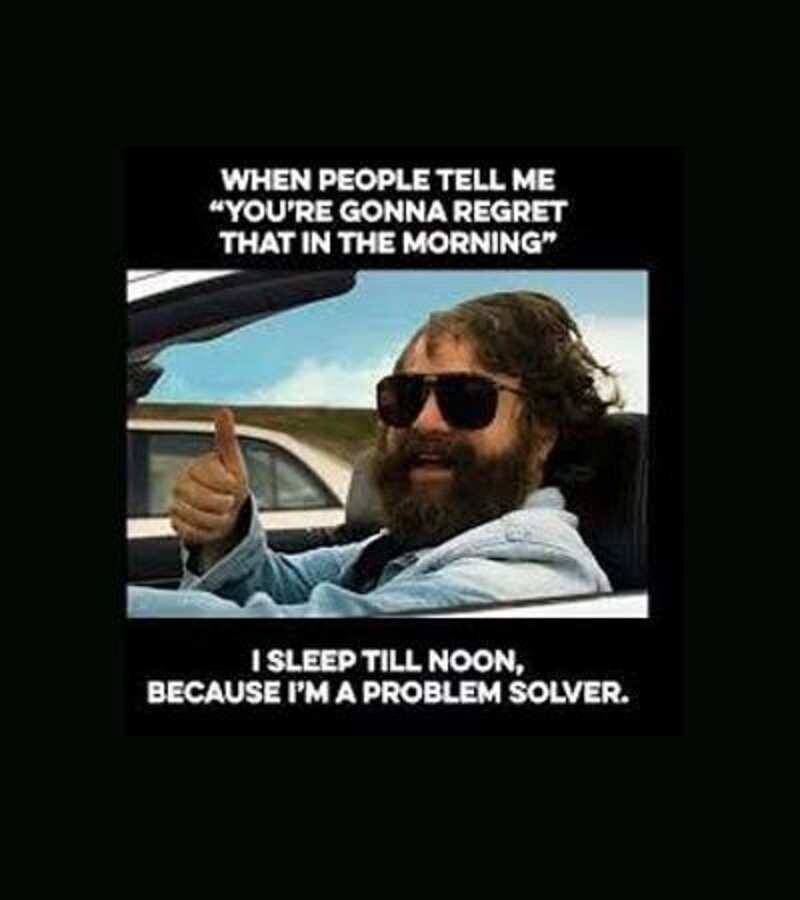 Despite the challenges one faces in life, they must always remain optimistic and focussed. This is a hilarious way of reminding friend to be in charge of their life. Remind them to worry less about what others think about them.
4. Defining a perfect morning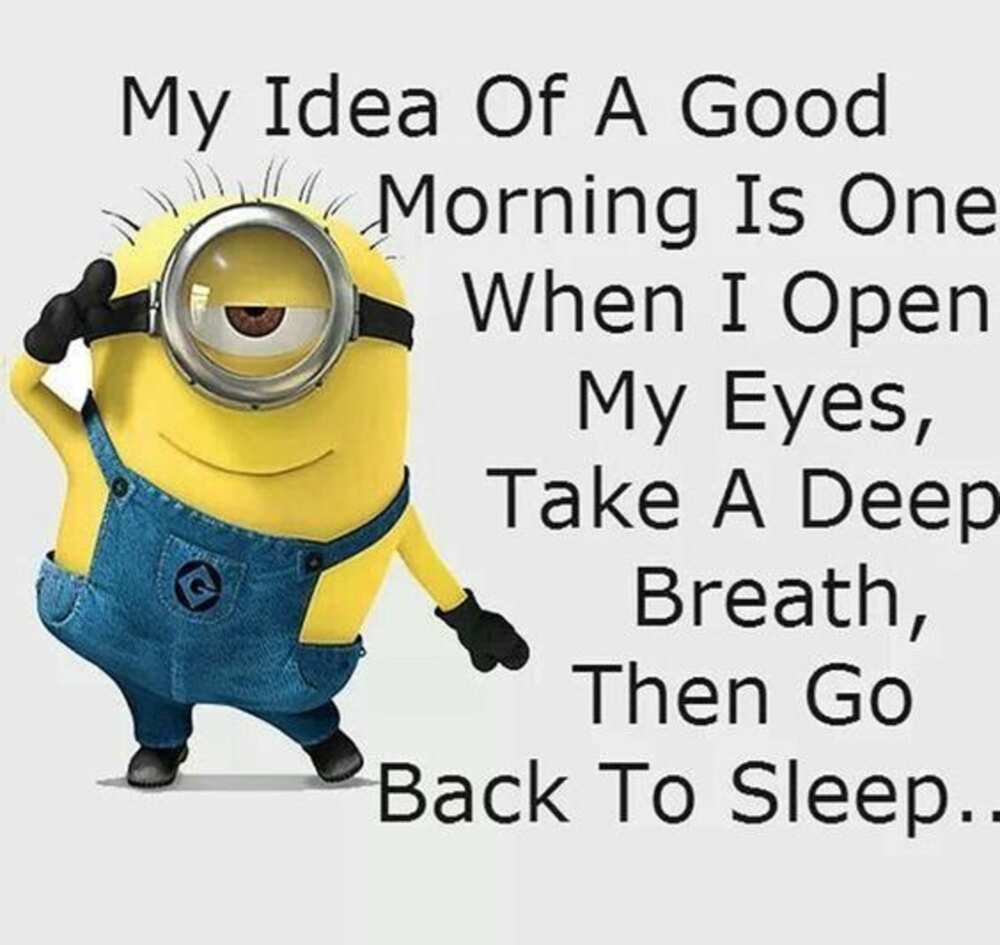 Sometimes getting out your bed may be difficult. Considering that perhaps what lies ahead is an incomplete assignment, most people would prefer to continue sleeping throughout.
5. When someone gets up earlier than they have always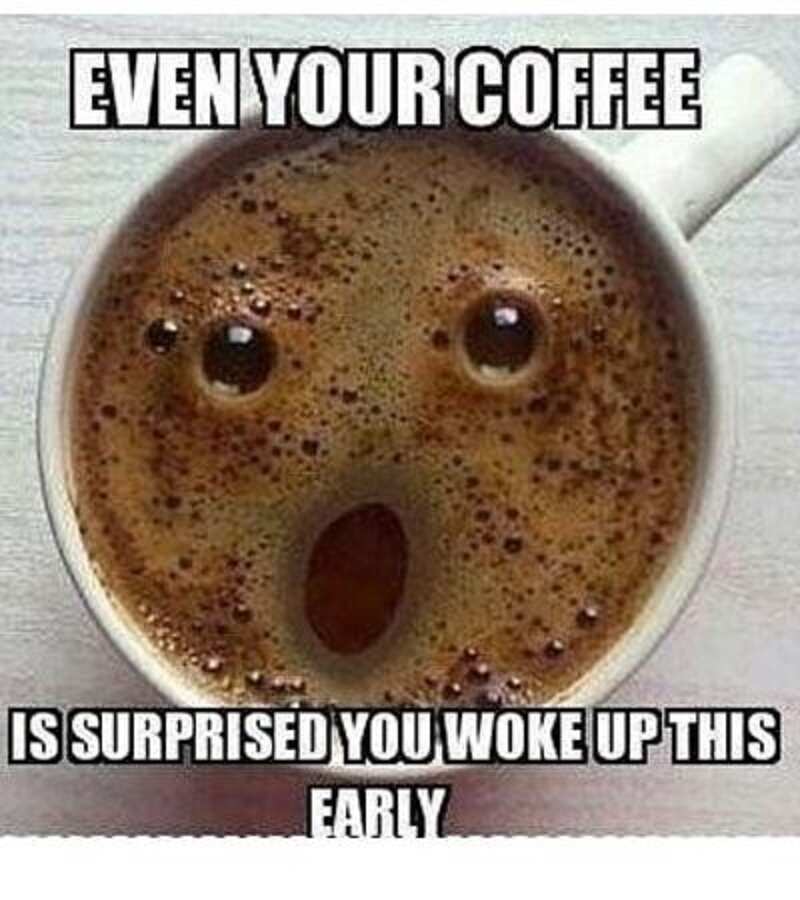 This is for those people you know well, like your siblings or parents. When they wake up earlier than they ever have sent this meme to them.
6. The nourishing effect of the morning coffee
Morning coffee or tea is mandatory for most people. Reminding your friend who it feels to have coffee or tea in the morning will ring bells.
7. When being alone is all that you want
Monday morning comes with a lot of things. You are starting off a new assignment, or finish a pending one, name them. Some people may prefer to be alone on this particular day. This is a perfect reminder to your friends to keep off for a while.
Good morning meme funny responses
You can always maintain the humour by responding to funny memes in an equally hilarious manner.
1. Wearing a gloomy face
Mornings are never always good for everyone. How about throwing in a frowning face?
2. What inspires you out of bed
There are various reasons when some people find it necessary to come out of bed with urgency. Apparently, the meme will ring the bells to most people.
These are some of the best good morning memes. They are also funny because they paint an accurate picture of what day to day life is all about. The message is easy to resonate with that you cannot help but realize the truth in all the humour. Brighten the days of your friends and relatives using some of these jokes.
READ ALSO: 30 flirty memes to send to your significant other when you are bored
Legit.ng also published an article on flirty memes to send to your significant other when you are bored. Lovers need to find unique ways to keep their love and relationship exciting, hence the use of flirty jokes.
Sending a meme to your partner makes them excited about you, especially if you are not with them at the time. It makes them yearn for your presence, and also keeps them thinking of you always. To bring laughter into your love life, consider using some of these jokes.
Source: Legit.ng