50+ great nonbinary names for the enby folks looking for a new one
People who identify as nonbinary, meaning they do not exclusively fall into the male or female gender category, often have to search for a new name that sounds more gender-neutral. Luckily, there are many nonbinary names to choose from, and they all have some history behind them.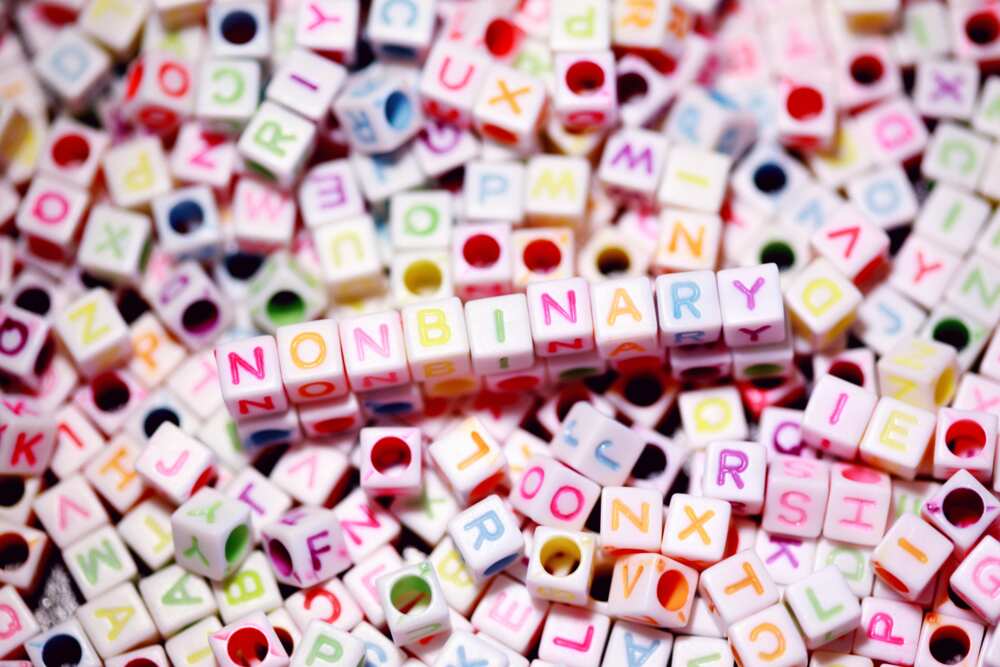 Names have a huge impact on the person throughout their whole life. In many cases, people choose to change their name because they do not identify with the old one anymore and feel like the new one would suit them better.
Gender neutral names are often chosen by people who identify as agender since they want to embrace the new identity fully. As opposed to traditional masculine and feminine ones, non-binary names sound more neutral and can be a good fit for a person of any gender.
Nonbinary names
Here, you can check out some of the most neutral names that do not have a particularly masculine or feminine sound to them. They would be perfect for people who have just come out as nonbinary, agender, or genderfluid.
However, these non binary names can also be used for a newborn child. In case you are a fan of unique genderless names that can be given to both boys and girls, you can grant it to your new baby.
They are also good for character development. For instance, you can use the list if you are a writer who wants to create a genderfluid or agender character.
Agender names
Without further ado, here is a varying selection of names that you can make your choice from. You can select the one that, in your opinion, has the best sound, or you can rely on their meanings.
Asani - rebellious.
Cypress - a tree.
Fallon - leader.
Kit - pure.
Lux - light. Can also be spelled as Luz in Spanish.
Milan - gracious, dear.
Nova - new or star.
Onyx - a gemstone.
Shea - the stately, dauntless one.
Genderfluid names
Here are some gender fluid names together with their meanings.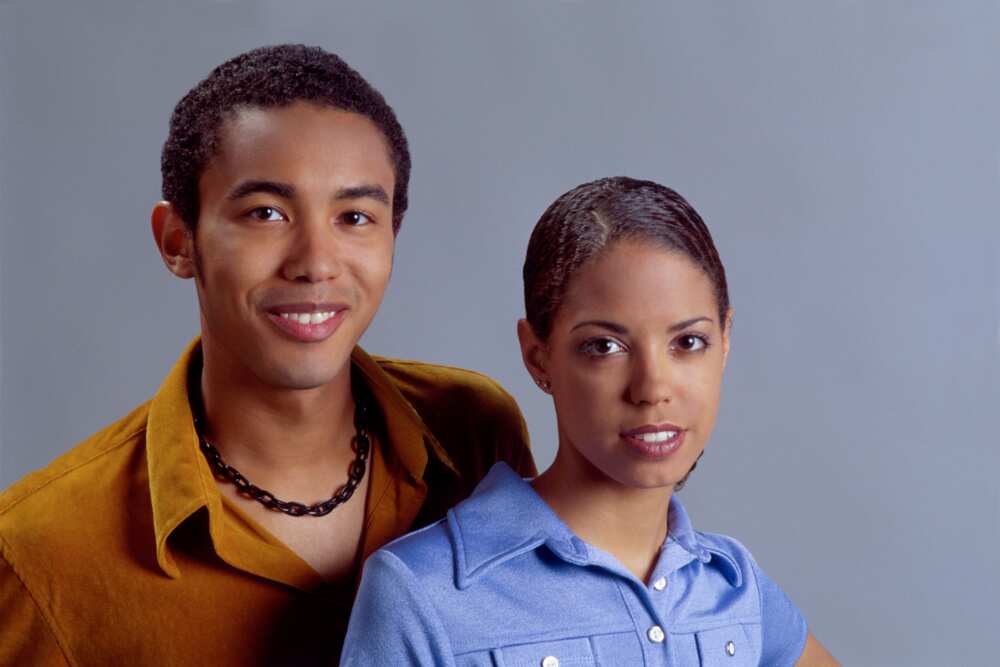 Angel - messenger.
Anise - spice.
Arin - enlightened. Could be an alternative to more gendered names Aaron or Erin.
Avery - elven ruler.
Briar - heather.
Chandler - candle maker.
Ellis - for God.
Hayden - from the hedged valley.
Kai - forgiveness.
Marley - from the lake meadow.
Oakley - from the oak tree meadow.
Phoenix - reborn.
Riley - courageous.
River - tranquil water.
Robin - fame. Is also spelled as Robyn.
Rowan - of the trees.
Skylar - giving shelter.
Tarian - shield.
Wren - a bird.
Yael - mountain goat.
Unique gender neutral names
What do these agender names mean? You can find out and perhaps pick the one that you particularly like.
Adair - shallow place in a river near oaks.
Bowie - blond.
Carden - wool carder.
Derin - deep, profound.
Echo - nymph from the Greek mythology, who faded away because of her love for Narcissus until her voice was the only thing that was left.
Fable - an enchanted tale.
Hollis - dweller at the holly trees.
Indigo - Indian dye.
Jules - youthful, soft, downy. Can be used as a nickname for Julia or Julie, or regardless of this name.
Keaton - shed town.
Perry - dweller near a pear tree. Can also be spelled as Peri, Perri, or Perrie.
Ridley - cleared wood.
Sacha - defending warrior.
Tavi - twin.
Zephyr - west wind.
Uncommon unisex names
These ones are not exactly common, but this only makes them more unique and personal for the user.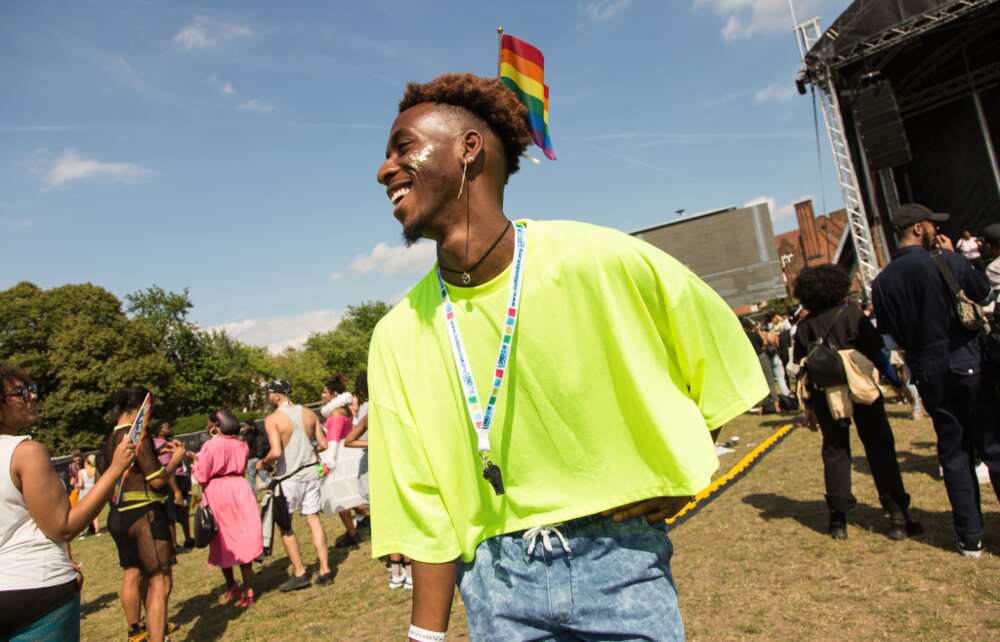 Archer - one who uses a bow and arrow.
Devon - a poet.
Greer - a watchful and vigilant guardian.
Hunter - a huntsman or provider.
Journey - a traveller or adventurer.
Keegan - small fiery one.
Lane - one who takes the narrow path.
Reese - having great passion and enthusiasm.
Sage - wise one or prophet.
Wesley - from the meadow in the west.
Gender neutral Japanese names
In search of a beautiful Japanese moniker that does not conform to one gender? Here are our best picks.
Akira - bright, clear.
Chiaki - thousand, autumn.
Haruka - spring, fragrance.
Hiro - generosity.
Izumi - spring, fountain, truth.
Jun - genuine, pure.
Kayo - congratulate, celebrate.
Makoto - sincerity.
Midori - green.
Mitsue - a branch of light.
Nao - honesty.
Natsuki - summer.
Ren - lotus, love.
Rumi - beauty, flow.
Sora - sky.
Shizuka - quiet.
Seiko - force and truth.
Takemi - bamboo.
Yoshimi - fondness, goodness, beauty.
Yuki - happiness, snow.
Unisex French names
French names always sound very noble and sophisticated. This is why, if you are searching for something more refined, you can turn your attention to them.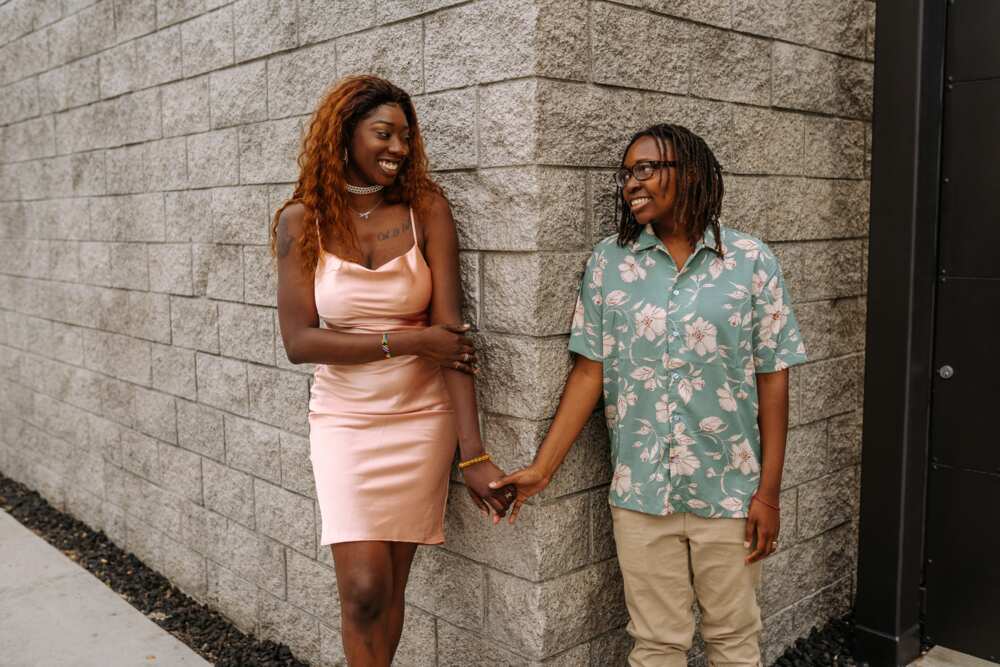 Anael - the grace of God.
Beau - beautiful.
Clarence - bright and clear.
Darel - one from the Airelle, lovely.
Eden - delight. From the Biblical Garden of Eden.
Gene - born to nobility.
Kari - strong.
Lou - famed warrior.
Maine - from the mainland.
Michon - precious, talented.
Noel - born on Christmas day.
Patrice - a noble patrician being.
Remy - an oarsman, cure.
Roux - a little red one.
Quincy - the estate of the fifth son.
Savon - soap maker.
Shantell - stony place.
Stephane - the crown of glory.
Thierry - power is mighty, the ruler of people.
Yannick - God is gracious.
Hopefully, this great selection of nonbinary names helped you pick the one that you identify with the most.
READ ALSO: 50+ fascinating Aztec names for children and their meanings
Do you want to check out more interesting names that have history behind them? Legit.ng recently reported about traditional Aztec monikers and what they mean.
Aztec culture was created by people of various ethnicities and tribes. It has a rich history, and the naming choices that originate from this culture are very unique and far from common.
Source: Legit.ng