100+ strong female names and meanings to give to your child
Powerful and strong names depict a sense of willpower and unwavering determination. Choosing strong female names for your little girl will inspire her as she grows up. Strong girl names have an unspoken power that resonates beyond letters on a page. Look at some of these incredible names to give your little girl.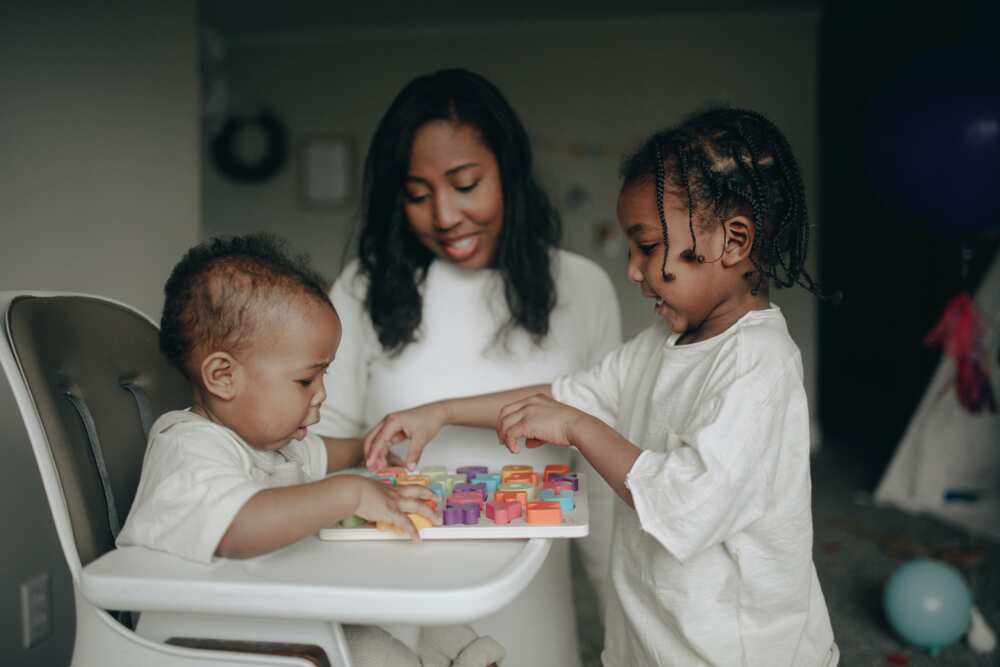 Every parent always wants a unique name for their child to stand out among the rest of the names. If you are looking for a list of names that evoke a warrior princess's strength, this is the ultimate collection.
100+ strong female names and meanings
Strong female names convey feelings of power, resilience, and empowerment. They can motivate girls to believe in themselves, accept their uniqueness, and strive for achievement in a variety of areas.
Adorable meaningful baby girl names
Parents-to-be can select from a wide choice of strong female names. Consider the names listed below if you are looking for a unique and good name for your child.
Adele - Means nobility
Aeon - Vital force, Life or Generation
Aila - Bringer of light
Aimilios - Strength
Alexa - Defender of man
Althia - With the healing power
Amelia - Is the defender
Andrea - Brave
Arabella - Means yielding to prayer
Aretha - Excellent or beauty
Arya - Noble goddess
Audelia - Noble strength
Aza - Means powerful
Bali - Strength
Barbara - Means traveller
Bast - Heat, fire
Beatrix - Means traveller or voyager
Bernadette - Brave as a bear
Bernette - Strong
Billie - Strength or determination
Blyana- Strong
Braelynn - Honorable or virtuous
Bree - Strength, vigour, power, and virtue
Bridget - Meaning strength
Brielle - God is my strength
Bryndis - Of strong armour
Cassandra - Unheeded prophetess
Diana - Divine, heavenly
Dree - Strong, manly
Earhart - Bravery, honour
Ebba - Strong
Hunter - One with skill
Jocelyn - Stronger
Lara - Victory
Matilda - Mighty in battle
Maxine - The greatest
Nyx - Symbolizing mystery and strength
Reagan - Little ruler
Sloan - Raider
Zara - Radiance
Fierce girl names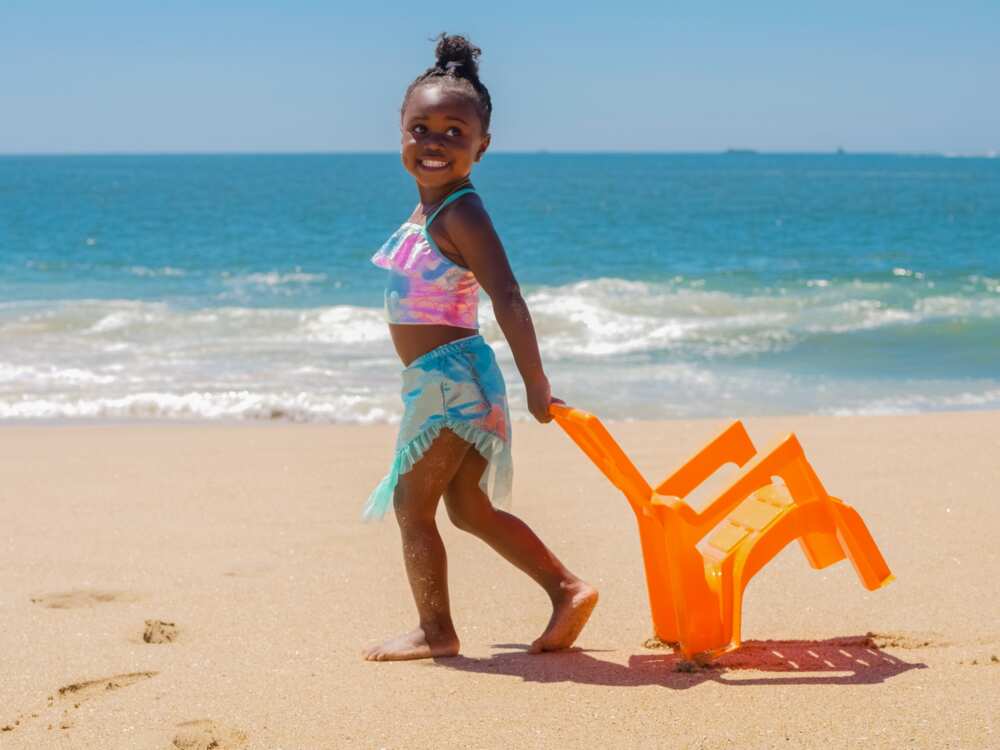 Giving your child a powerful female name can serve as a positive role model for them to look up to and be inspired by. Below are fierce girl names you can go for.
Atarah - A crown
Baldhart - Bold
Benny - Blessed, brave bear
Berna - Strong, brave bear
Bernadina - Brave
Bernessa - Victory bringer, brave bear
Briella - Means God is my strength
Edrei - A woman of great strength
Eirene - Peace
Emersyn- Son of a powerful and brave one
Esther - Star
Etana - Strength, dedication
Gertrude - Strength, spear
Gesa - Strength of Spear
Kaimana - Means the power of the ocean
Karleen - Womanly strength
Keren - Ray of light
Leona - Lion
Louisa - Renowned warrior
Luana - Graceful warrior
Lucy - Of light
Mae - Goddess of motherhood and growth.
Maya - Illusion
Melisende - Strong in work
Millicent - Strong in work
Minerva - Intellect
Minka - Strong-willed warrior
Nike - Goddess of victory
Nina - Fire
Phoenix - Dark red
Rainey - Vision of beauty
Sandra - Defender of man
Serena - Clear, tranquil, or serene
Solveig - Strong house
Storm - Storm or violent weather
Tetsu - Iron or strong as iron
Trace - Brave
Trudy - Universal strength
Valencia - Healthy or strong
Xena - Warrior Princess
Zora - Dawn
Girl names that mean strong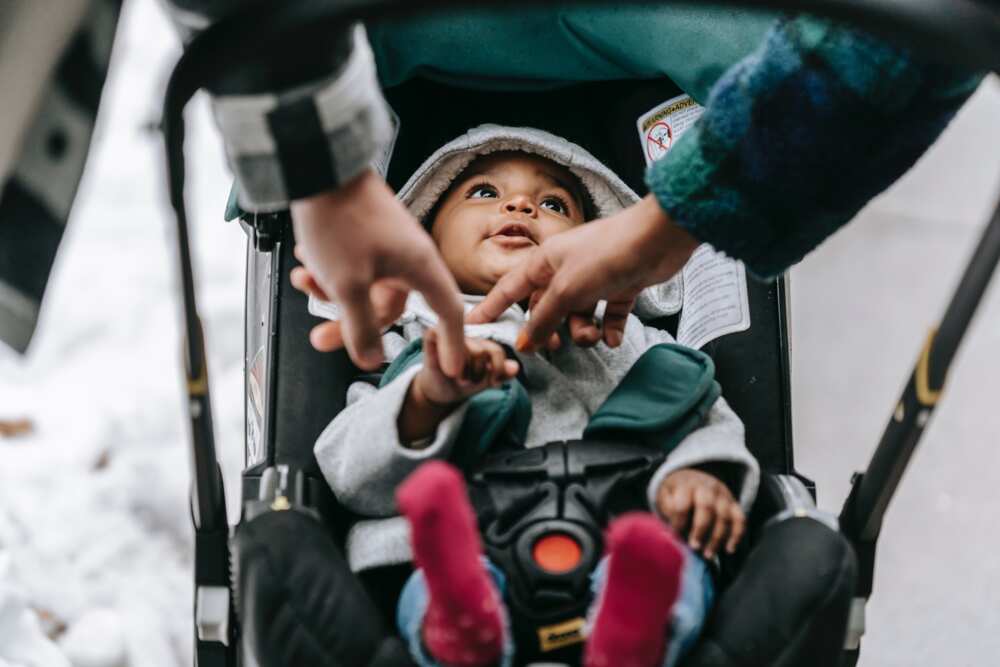 Strong girl names sound posh and elegant. Check out these unique names that mean strength:
Aaliyah - Meaning ascender.
Addison - Meaning son of Adam
Allison - Meaning noble.
Aria - Means lioness
Aubrey - An elf ruler
Ava - Refers to a bird or glamorous
Avery - Is the elf counsellor
Bella - Meaning beautiful
Camila - Indicates a young ceremonious attendant.
Caroline - Means small and strong
Charlotte -Is strong
Chloe - Refers to booming and chic
Claire - Meaning clear
Ella - Refers to a beautiful fairy
Ellie - Meaning the bright and shining one
Emily - Indicates an industrious person
Emma - Means universal
Evelyne - Is elegant
Grace - Refers to calm, graceful and elegant
Hannah - Is sweet and angelic Elenor
Harper - Means harpist
Hazel - Refers to hazelnut
Isabella - Refers to God's oath
Layla - Means night
Lilian - Is the lily flower
Lucy - Means light
Luna - Is the goddess of the moon
Madison - Is the son of Matthew
Mia - Meaning mine
Natalie - Was born on Christmas day
Nora - Meaning light
Olivia - Is graceful
Paisley - Means church
Penelope - Is a weaver
Riley - Means valiant
Samantha - Meaning asked of God
Scarlett - Refers to deep red.
Skylar - Is a scholar
Sophia - Is wise
Stella - Is a star
Girl names that mean warrior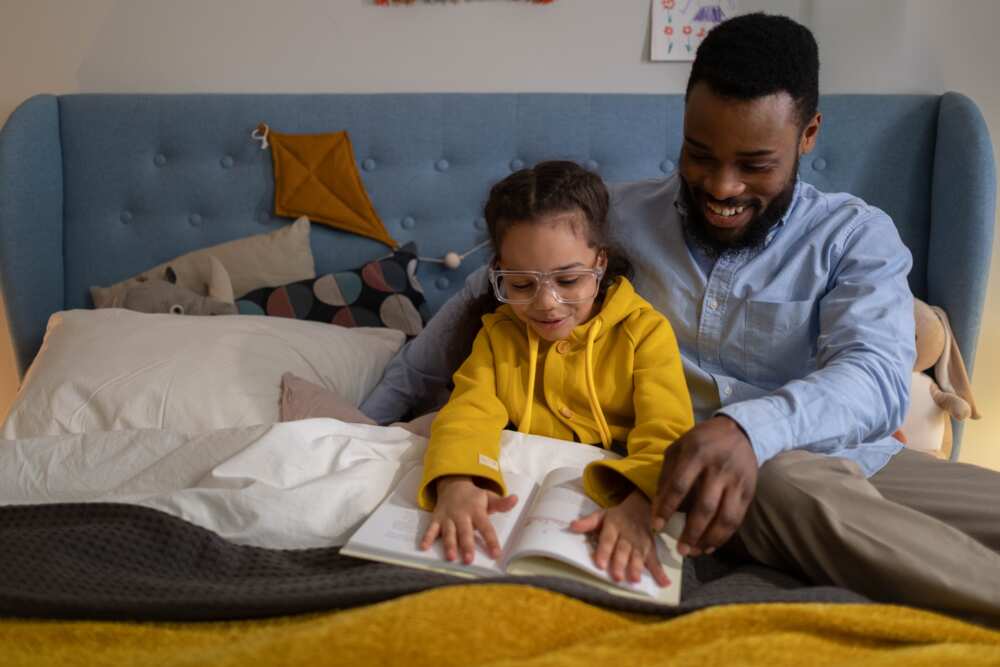 Many powerful female names are related to major historical individuals, leaders, or warriors who have made great contributions to the community. Below are unique names meaning warrior that will be suitable for your baby girl:
Aesira - Warrior
Aife - Great warrior woman of myth
Ailith - Seasoned warrior
Alessia - Defending warrior
Alexa - To defend
Aloisa - Renowned warrior
Alvara - Elf warrior
Armina - Soldier
Bellatrix - Hand of Orion
Boyana - Battle
Brielle - God is my strength
Cahira - A woman warrior
Clodovea - Famous warrior
Dealla - An early invader; protector
Dustine - Thor's stone
Eferhild - A warrior who is as strong as a bear
Elda - Warrior
Everly - Brave
Fallon - One in charge
Gertrude - Spear of strength
Griselda - Dark battle or Grey Maiden warrior
Harimanna - Warrior Maiden
Harimanne - Warrior
Hilda - Battle
Kaida - Little dragon
Kelly - Descendant of Ceallach and warrior
Lennox - Stronghold
Lois - Superior
Louisa - Famous warrior
Luijzika - Renowned warrior
Malou - Bitter or renowned warrior
Marcheline - Warrior
Phoenix - Resilience and strength
Sandra - Defender of man
Sasha - Defender, helper of mankind
Tillie - Mighty in battle
Truda - Warrior Woman
Victoria - Means victorious.
Zelda - Dark battle
Zuri - Beautiful
Powerful female names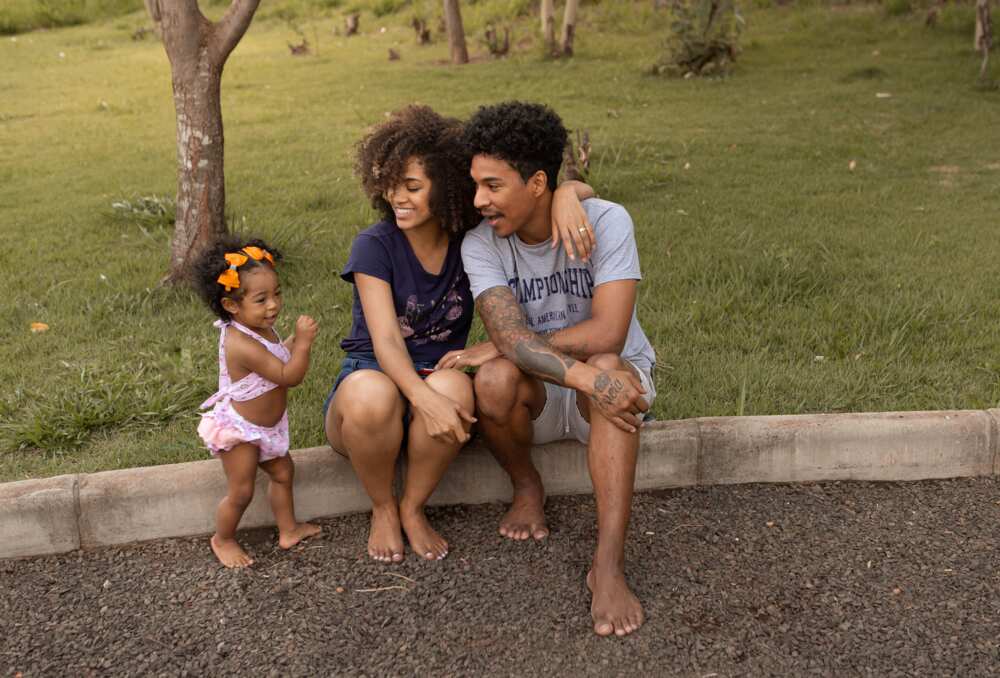 A name can contribute to a child's sense of self-esteem and identity. Have a look at some of the perfect powerful names for conveying just how strong your little darling is.
Adira - Meaning strong and mighty
Ailith - Warrior
Alcie - Meaning strength or as strong as a horse
Alessia - Defender
Audra - Means noble strength
Breanna - strong
Briar - Symbolizing strength and protection.
Calista - Most strong
Casey - Means brave in battle
Dakota - Allies
Elara - Courageous
Gesine - Meaning spear of strength
Harlow - Warrior
Ida - Meaning industrious or hard-working
Imara - Meaning firm and resolute
Indira - Strength
Ingrid - Beauty and strength
Kelly - meaning fighter
Marcella - God of war
Matilda - It means strength in battle
Maya - The great
Millie - Mean work, gentle strength, or labour
Moxie - Means force of character, determination, or nerve.
Rhea - Strength
Rowan - Protection
Rudie - spear of strength
Samara - Protected by God
Senna - Inner strength
Tamsin - Brave
Tiger - Strength and fierceness
Valencia - Means strong and vigorous
Xiomara - Ready for battle
Tough girl names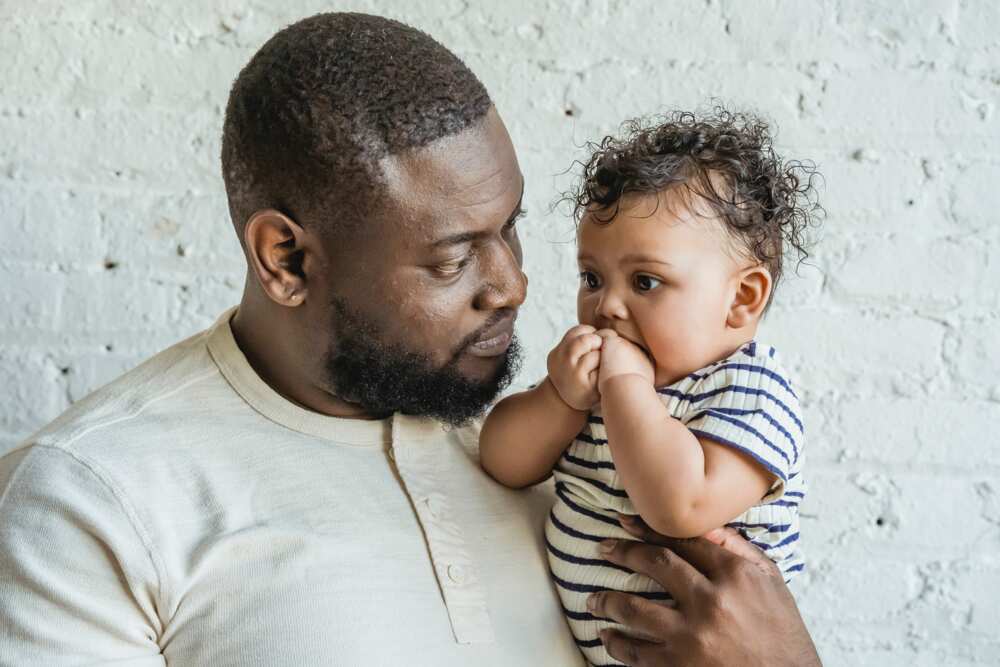 Tough female names often have a unique and distinctive quality to them. Check out some epic names to give your girl.
Aila - From the strong place
Aria - Means lioness
Astrid - Divine strength
Bali - Strength
Bedelia - Strength or exalted one
Bidu - Strength or power
Bree - Strength or exalted one
Fortney - Strong one
Freya - War
Gertrude - Spear of strength
Imara - Firm
Imiza - Universal strength
Maude - Powerful battler
Philomena - Friend of strength
Raven - One with intelligence and strength
Riella - God is my strength
Seraphina - Means fiery
Trudy - Spear of strength
Valencia - Brave
Xena - Warrior Princess
Powerful girl names in the Bible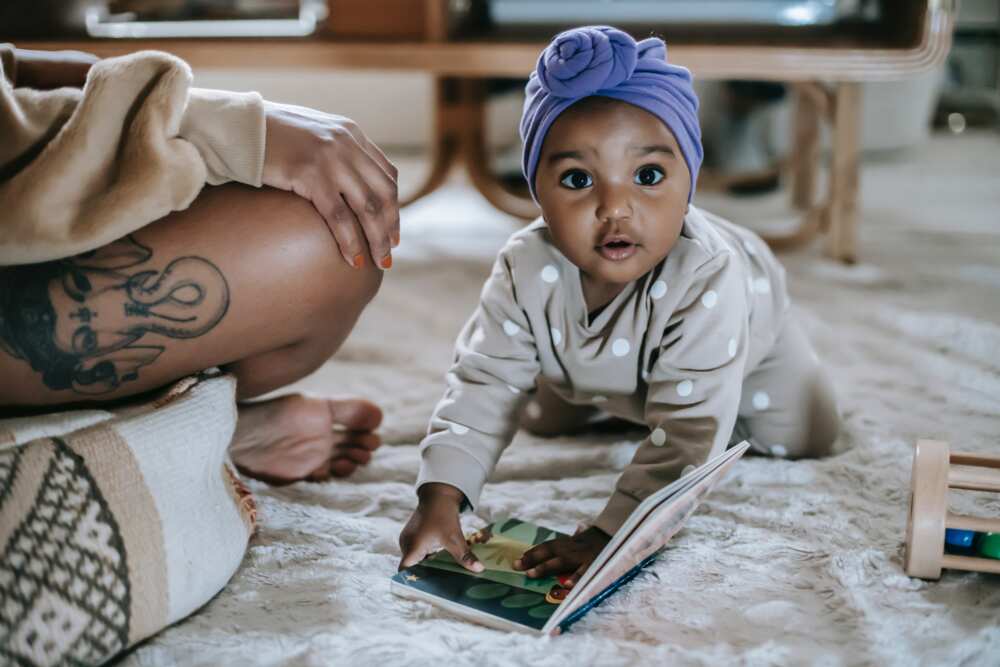 Picking a strong Bible name for your little angel is a blessing to the baby. Babies are gifts from God; hence giving them one of these names will surely be more blessings. Have a look at some of these unique girl names.
Abigail -Described as intelligent and beautiful, Abigail was married to Nabal, who was ungrateful to King David. She is regarded as a prophet.
Abihail - The father of strength. This unisex name refers to several people in the Bible, including the daughter of David's brother, Eliab.
Adah - An assembly. Adah is one of Lamech's wives and the mother of Jabal and Jubal.
Adina - Slender and dainty. The name was used by a soldier in the Old Testament, but in modern Hebrew, it is a girl's name.
Anna - Hebrew for grace. Anna is the only female prophetess in the New Testament and was present when a young Jesus presented at the Temple.
Agnes - Means pure. It was a top name at the turn of the 20th century and seemed poised for a comeback.
Ariel - The literal meaning is the lion of God, but in the Bible, it is a name given to the city of Jerusalem, and in that context, it means victorious under God.
Artemis - Whole or sound. Artemis was a hunting and wilderness goddess of the Ephesians.
Bernice - A Greek name meaning one who brings peace. Bernice was the daughter of King Herod Agrippa I and a sister of King Herod Agrippa II.
Bethany - A village town recorded in the New Testament and home to Lazarus. It is Hebrew for the house of song.
Bethel - The house of God. A town in the south of Judah between Benjamin and Ephraim.
Beulah - Means married. Used in the Bible as another name for Jerusalem.
Bilhah - Means who is old or confused. Rachel's handmaid, whom she gives to her husband Jacob, to bear their family children.
Clare - Means bright.
Elizabeth - Means consecrated to God. It was John the Baptist's mother in the Bible, and Elizabeth Seton, the first American saint.
Magdalene - Is connected to one of the more interesting women in the New Testament, a follower of Jesus. The name means tower.
Mary - One of the most enduring baby names of all time is Mary, the name bestowed upon the mother of Jesus.
Noelle - This sweet name means Christmas.
Theodora - Means the gift of God. Theodora is connected to an early martyr and royalty from the Byzantine Empire and Greece.
Veronica - Is the woman who wiped the face of Jesus as he dragged his cross to Calvary (her cloth was instantly imprinted with his face). The name means victory bringer.
What are some cool female names?
Cool female names include Ava, Luna, Harper, Nova, Stella, Isla, Aria, Aurora, Jade, Violet, Zara, Willow, Phoenix, Riley, Quinn, Freya, Indie, Sloane, Blake, and Everly.
What is a fearless girl name?
A fearless female name represents strength, bravery, and resilience. It evokes a sense of empowerment, inspiring confidence and a bold spirit.
The choice of a strong female name can encourage qualities such as confidence, assertiveness, and leadership. The name can remind your youngster to believe in themselves and work hard to achieve their goals. Which of the strong female names listed above was your favourite?
Legit.ng recently published an article with unique country boy names for your good southern child. These names distinguish your child from others who have more common or traditional names.
They can add to your child's feeling of individuality by assisting them in developing a distinct identity. As a result, it is critical to select a distinctive country name for your child that honours your family's origin.
Source: Legit.ng