Erin Moran biography: life and death of the sitcom actress
Erin Moran was an American actress, best known for playing Joanie Cunningham on the television sitcom Happy Days and its subsequent spin-off Joanie Loves Chachi. The actress succumbed to cancer on April 22, 2017, leaving behind a husband and a legacy worth remembering years later.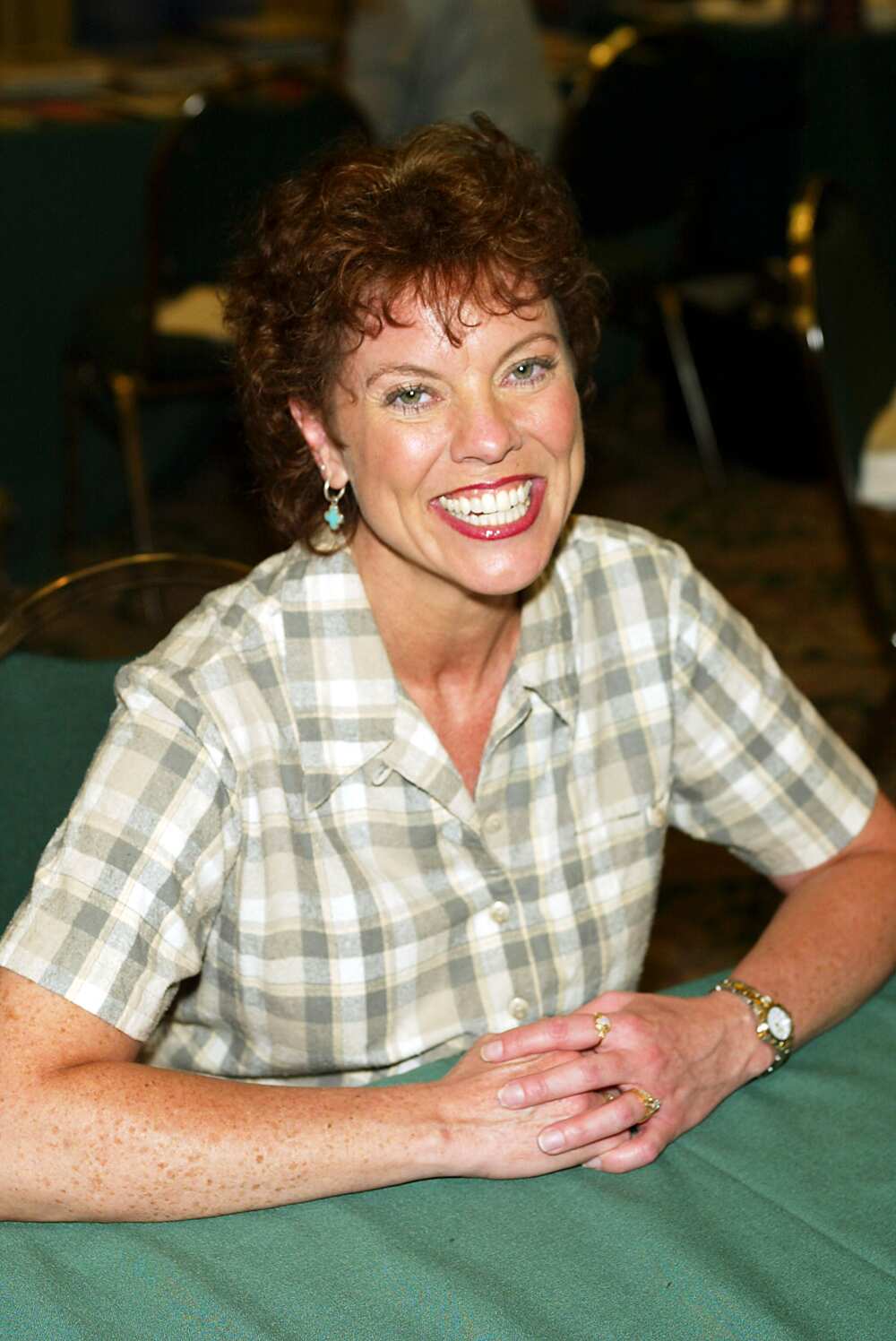 Who was she behind the scenes, and what caused Erin Moran death? Find out all the details below.
Profile summary
Birth name: Erin Marie Moran
Date of birth: October 18, 1960
Birthplace: Burbank, California, USA
Date of death: April 22, 2017
Place of death: New Salisbury, Harrison County, Indiana, USA
Erin Moran age at death: 56 years old
Cause of death: Complications from throat cancer
Height: 5' 3" (1.6 m)
Trademark: Natural brunette hair, Light blue eyes, Deep sultry voice
Ethnicity: Irish, English, Scottish, Danish, and German
Star sign: Libra
Occupation: Actor
Erin Moran biography
Erin Marie Moran was born on October 18, 1960, in Burbank, California in the Los Angeles metropolitan area. She was raised in nearby Los Angeles in the North Hollywood district.
She was the second youngest of the six children born to Sharon and Edward Moran. Her father was a finance manager, and her interest in acting was supported by her mother, who signed her with a talent agent when she was five years old.
Her siblings include Tony, Kelly, and John Moran. John and Tony Moran are actors, the latter of whom played Michael Myers during a scene in Halloween (1978).
Education
Erin attended Walter Reed Junior High School for one year and North Hollywood High School for another year.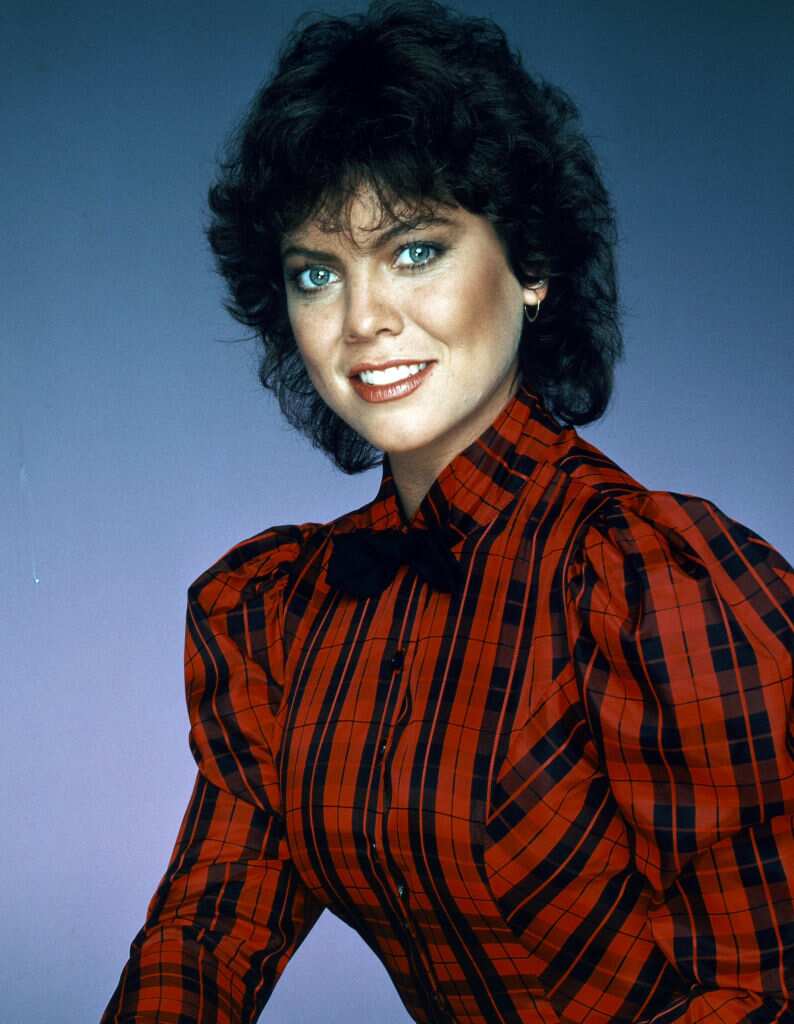 Career
The actress' first professional acting job was in a TV commercial for First Federal Bank. At the age of six, she was cast as Jenny Jones in the television series Daktari, which ran from 1966 to 1969.
She then made her feature-film debut in How Sweet It Is! (1968) with Debbie Reynolds, and made regular appearances on The Don Rickles Show in 1972.
She played Richie Cunningham's baby sister, Joanie Cunningham, on ABC's Happy Days (1974). She was only 13 years old when she landed the role. Erin continued the role in 1982, in the short-lived spin-off series Joanie Loves Chachi, alongside Scott Baio, although she later stated that she had only reluctantly agreed to star in the series and that she would have preferred to remain with Happy Days.
In 1983, Erin said in an interview that the Happy Days producers had pressured her to change from about the age of 15:
they had "suddenly wanted me to lose weight and become this sexy thing."
The actress also made guest appearances on TV series such as The Waltons (1972), Family Affair (1966), My Three Sons (1960), The Courtship of Eddie's Father (1969), Gunsmoke (1955), The Smith Family (1971) and The F.B.I. (1965).
Like many other child actors, the actress had difficulty finding roles as an adult. Following the cancellation of Happy Days in 1984, she made occasional guest appearances on scripted and reality shows.
In the mid-1980s, Moran swore off Hollywood and left Los Angeles for a home in the California mountains. She told The Toronto Star in 1988 that she had suffered from depression after the two television series ended and acting offers dried up. She said,
"I wanted time off to reassess my life and career...I had to ask myself, 'Do I really want to keep doing this, or do I want to sit back and take it easy for five years, 10 years?' "
According to Erin Moran obituary by The Guardian, in 2009, the actor said she was writing an autobiography titled Happy Days, Depressing Nights.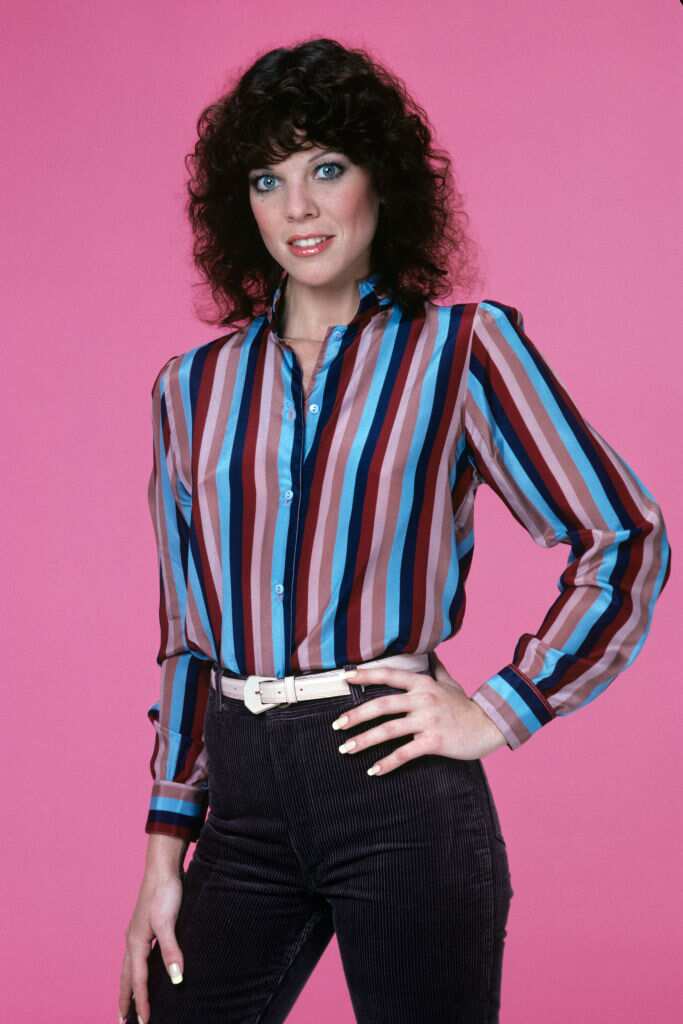 Movies and TV shows
The actress appeared in the following movies and TV series:
2010 - Not Another B Movie - Mrs. Klien
2009 - The Bold and the Beautiful - Kelly DeMartin
2008 - Broken Promise- Mrs. Watkins
2003 - Dickie Roberts: Former Child Star
1998 - Diagnosis Murder - Cynthia Bennett
1986 - Murder, She Wrote - Maggie Roberts
1980-1985 - The Love Boat - Joanne Morgan / Carrie Walker / Janet Reynolds / ...
1984 - Glitter - Caroline Mason
1974-1984 - Happy Days - Joanie Cunningham / Dancing Girl
1983 - Hotel - Karen Donnelly
1982-1983 - Joanie Loves Chachi - Joanie Cunningham
1981 - Galaxy of Terror - Alluma
1981 - Twirl - Bonnie Lee Jordan
1979 - Greatest Heroes of the Bible - Tova
1979 - Sweepstakes
1975 - The Humpbacked Horse (voice)
1975 - The Waltons - Sally Ann Harper
1973 - Lisa, Bright and Dark - Tracy Schilling
1970-1973 - The F.B.I. - Prager's Daughter / Cindy Marot / Vickie Florea
1972 - The Don Rickles Show - Janie Robinson
1971 - Gunsmoke - Jenny / Rachel Parker
1971 - Bearcats! - Elisa Tillman
1971 - The Smith Family - Julie Keefer / Little Girl
1971 - O'Hara, U.S. Treasury - Little Girl
1970-1971 - Family Affair - Janet / Mary Ellen / Amy
1970 - Watermelon Man - Janice Gerber
1970 - My Three Sons - Victoria Lewis
1970 - The Courtship of Eddie's Father - Emily Ruth Gustafson
1969 - The Happy Ending - Marge Wilson as a Child (uncredited)
1969 - 80 Steps to Jonah - Kim
1969 - Death Valley Days - Mary Tugwell / Mary Elizabeth
1968-1969 - Daktari - Jenny Jones
1968 - Stanley vs. The System (TV short)
1968 - How Sweet It Is! - Laurie
1967 - Who's Minding the Mint? - Little Girl on Tricycle (uncredited)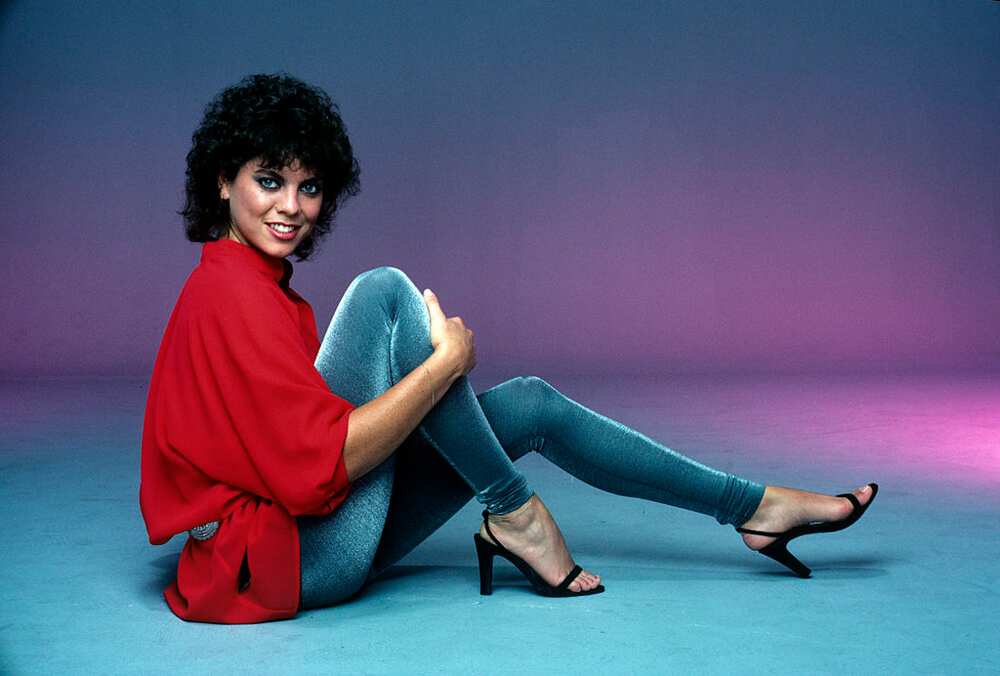 Awards
In 2006, she won the TV Land Award for Most Wonderful Wedding. This was for her role in Happy Days (1974). The award was shared with Scott Baio.
In 1983, Moran won the Young Artist Award for Best Young Actress in a New Television Series for her role in Joanie Loves Chachi (1982)
What is Erin Moran's net worth?
According to Celebrity Net Worth, Erin Moran net worth at the time of her death was $50,000. IMDb reports that she was paid $900, $750, and $650 per episode of Happy Days in season 3, 2, and 1 respectively.
Erin Moran husband
The actress got married to Rocky Ferguson in 1987. However, the marriage was shortlived, and they divorced in 1993. A few months later, Moran got married to Steven Fleischmann on 23 November 1993. They were married until her death on 22 April 2017.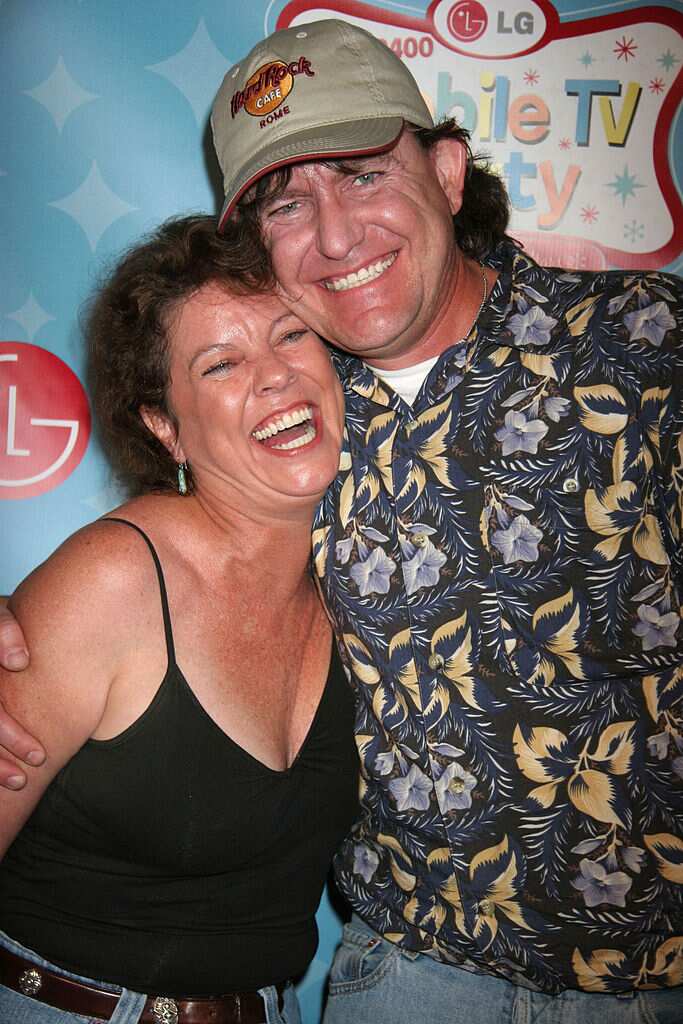 Moran and Fleischmann reportedly stayed together, despite losing their California home in foreclosure in 2010 and being forced to move in with his mother in her Indiana trailer park.
Did Erin Moran have children?
No, she did not have any children.
How did Erin Moran from Happy Days die?
The actress was found dead on a Saturday afternoon on 22nd April, 2017. She died in Corydon, Indiana where she had been living with her husband of 23 years. She was 56 years old at the time of her demise.
Authorities in Southern Indiana, just west of Louisville, Kentucky, said they received a 911 call at 4:07 p.m. for "an unresponsive female" in an undisclosed location. Upon arrival, first responders "determined that the woman was Erin Moran Fleischmann," Harrison County authorities said.
But exactly how did Erin Moran die? An autopsy showed that she died of complications related to stage 4 cancer. What type of cancer did Erin Moran have? She succumbed to throat cancer.
However, on the day of her passing and in the ensuing week, her former Happy Days co-star Scott Baio (who played her love interest Chachi) claimed she died from her excessive drinking and drug abuse. He said on The Bernie & Sid Show:
"I'm OK, a little shocked … but not completely shocked that this happened...My thing is, I feel bad because her whole life, she was troubled, could never find what made her happy and content. For me, you do drugs or drink, you're gonna die. I'm sorry if that's cold, but God gave you a brain, gave you the will to live and thrive, and you gotta take care of yourself."
Baio received backlash for his comment, which eventually made him recant his comments on Facebook.
In a letter on Facebook, Erin's husband, Steve, revealed that the actress had been fine until November 2016 when bloodstains began to appear on her pillow.
According to Steve's letter, the first time it happened, Erin assumed that she had bitten her tongue while she was asleep. Steve also thought it was a logical explanation but days later, the situation repeated itself.
The couple decided that Erin should go to the doctor to check what was happening, just in case. Sadly, they discovered that it was not her tongue that was bleeding but rather her tonsils. She had stage four squamous cell carcinoma of the throat.
In the letter, Steve revealed that Erin left this world in the best possible way, considering the severity of her illness. According to him, the facilities she was being treated at had unsuccessfully attempted to treat her cancer and had not made anyone aware of how badly her cancer had metastasized.
Erin was cremated and her ashes were given to her widower.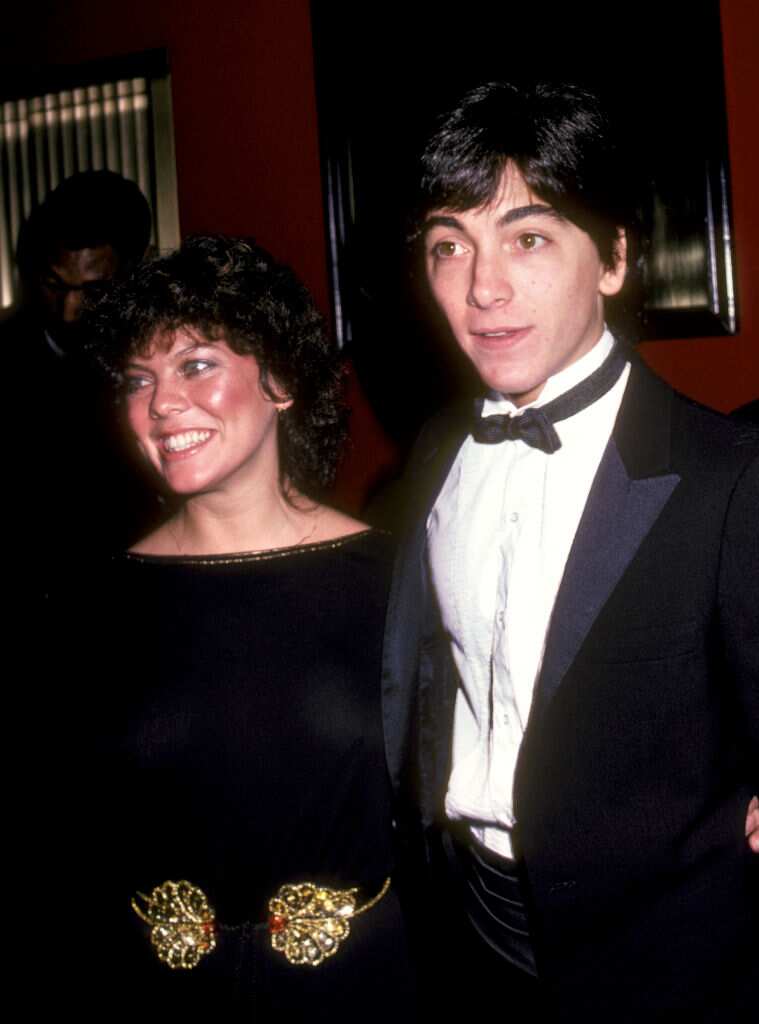 Her final years
In 2011, Moran was among five Happy Days cast members who sued CBS over merchandise inspired by the sitcom.
Erin, Marion Ross, Don Most and Anson Williams, along with the estate of Tom Bosley, alleged that they were stiffed on compensation for merchandise including comic books, T-shirts, scrapbooks, trading cards, games, lunch boxes, dolls, toy cars, magnets, greeting cards and DVD covers. They said that they began wondering why they weren't being paid more when their faces appeared on slot machines.
The case was settled, and while the cast members demanded $10 million, they each wound up only receiving $60,000 to $65,000 each.
In September 2012, RadarOnline reported that "hard-partying" Moran had quickly blown through the settlement while she and her husband Fleischmann were living with his mother. Moran was kicked out of her mother-in-law's home after she got into a drunken street brawl with the elderly woman who had been trying to save her from homelessness.
Despite being quite a popular actress, Erin Moran lived a troubled life. She battled depression, homelessness, and cancer. She succumbed to the disease in 2017, leaving behind a husband who loved her dearly and a legacy worth going into the books.
READ ALSO: John Wayne children: Who are the descendants of the legendary actor?
John Wayne was one of the biggest movie stars for over three decades. He starred in movies like Stagecoach, Sands of Iwo Jima, Hondo, The High and the Mighty, True Grit, and so many more. The actor died on June 11, 1979, at the age of 72 due to cancer. He was survived by his seven children from two of his three marriages.
Who are John Wayne's children, and who are their mothers? Legit.ng tells it all in the recently published piece about the actor's kids.
Source: Legit.ng