Leslie Easterbrook biography: Age, net worth, where is she now?
Leslie Easterbrook is a legendary Hollywood movie, TV and stage actress, musician, and producer. She is most famous for playing Sgt. Debbie Callahan in the Police Academy films. Here is everything we know about the iconic actress and where she is now.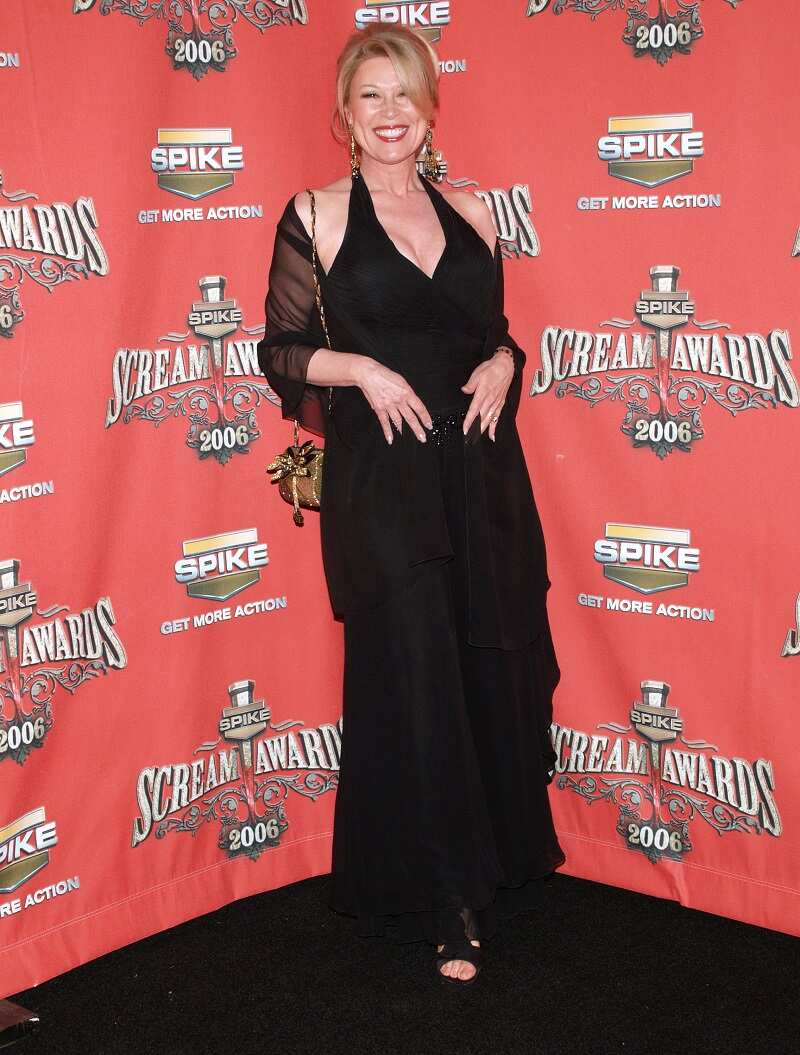 Easterbrook has an amazing career as a performer that includes music, theatre, movies and TV productions. She even performed the US National Anthem at the Super Bowl XVII.
Profile summary
Name: Leslie Eileen Easterbrook
Birthday: July 29, 1949
Age: 71 years old (as of 2021)
Birthplace: Los Angeles, California, United States
Nationality: American
Sun sign: Leo
Marital status: Married
Occupation: Actress, singer, producer
Net worth: $1.5 million
Leslie Easterbrook biography
Leslie Easterbrook was born in California but she was raised in Arcadia, Nebraska. Her adoptive parents were Carl and Helen Easterbrook.
Her father, Carl, worked as voice and music professor at the University of Nebraska in Kearney. He helped the actress prepare for opera roles, and he taught her how to play the trumpet for her role in Laverne & Shirley.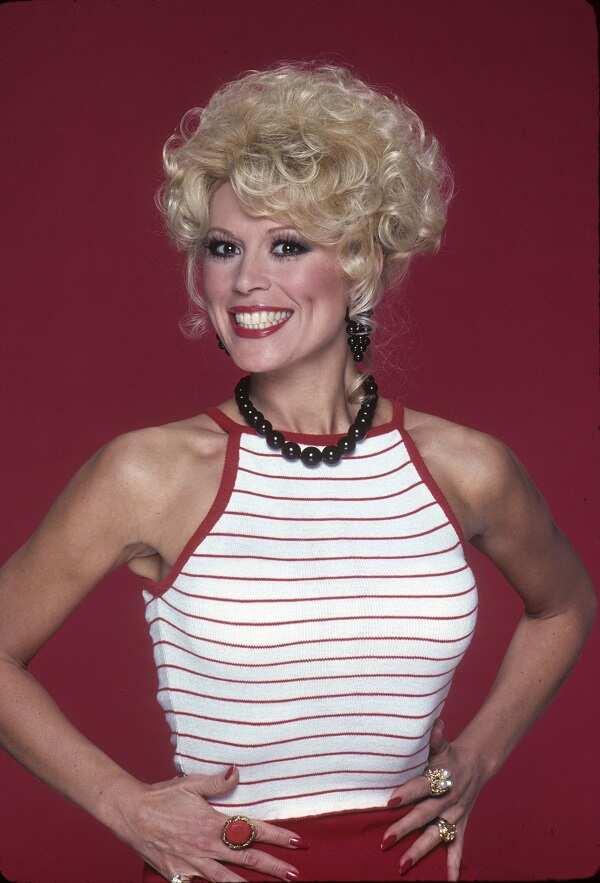 Education
Easterbrook had her high school education at Kearney High School and got her college degree from Stephens College in Columbia, Missouri.
Career
Leslie Easterbrook began her acting career on stage, and she was already a successful stage actress before she decided to take her talents to the small and big screens.
In 1976, she was part of the Broadway production of Neil Simon's play California Suite.
In 1978, she starred in Kevin Kline's Tony-winning On the Twentieth Century. Among her several stage productions are The Wonderful Wizard of Oz, A Bradbury Binary, Christmas with Cart, Lotus Land, A Stroll with Poets and Yankee Doodle Dandies.
Leslie's big-screen debut came in 1980 with the role of a hospital nurse in the comedy-drama Just Tell Me What You Want. Her TV debut also came in 1980 when she played Miss Arnold in an episode of the series Me and Maxx.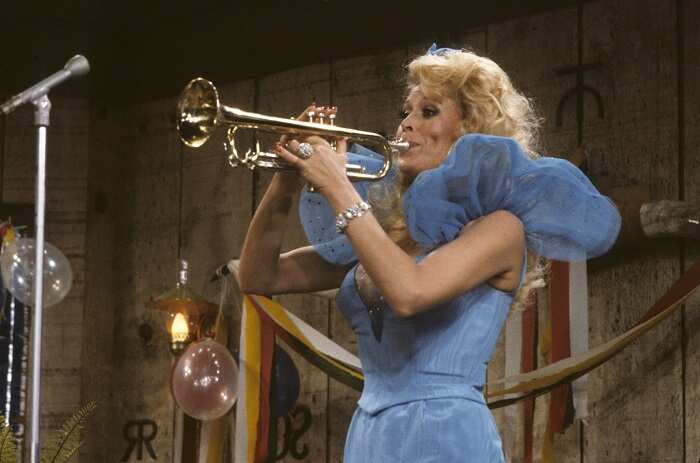 Her breakthrough TV role was a character named Rhonda Lee in the ABC series Laverne & Shirley. Easterbrook played aspiring singer/actress Rhonda Lee in 51 episodes of the series from 1980 to 1983.
Leslie shot to fame in 1984 when with her role as Sgt. Callahan in the first part of the Police Academy film series.
She reprised the role in the six sequels of the film. She also reprised the role of Sgt. Callahan in the TV series version of the Police Academy: The Series; however, her character had become a District Attorney and was D.A Debbie Callahan.
She starred as the Mother Firefly in the 2005 horror film The Devil's Rejects. Her portrayal of Mother Firefly gained her several impressive reviews.
The legendary actress played Beatrice in the short-lived horror series The Funny Man (2011). She also starred in many other horror films.
She provided the voice of Mala in two episodes of Superman: The Animated Series (1997) and later in the video game rendition (1999) of the series. She also voiced Randa Duane in Batman: The Animated Series in 1992.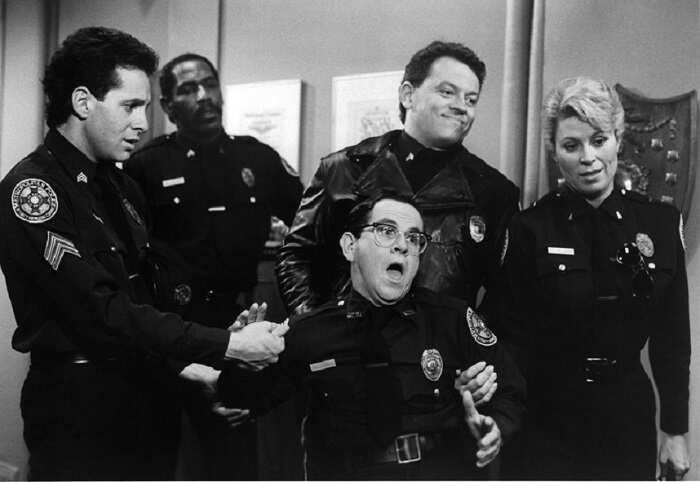 She performed the soundtracks Am I Blue and Team Thing, some of Police Academy sequels.
She co-produced Intensive Care (2018) and Abnormal Attraction (2018) and produced The Afflicted (2011).
The legendary actress has featured in over 100 movies and television productions. Her latest work is the role of Samantha in the 2020 movie Voices.
Awards and nominations
The iconic actress won Best Supporting Actress at the Fangoria Chainsaw Awards in 2006 for her performance in The Devil's Rejects (2005).
In 2018, she was nominated for Hollywood South Film Festival's Jury Prize for Best Supporting Actress for her work in Abnormal Attraction (2018).
In 2019, she received a nomination for the Grand Jury Award for Best Supporting Actress - Feature Film at the Idyllwild International Festival of Cinema for her role in Abnormal Attraction (2018).
In 2006, she won Scream Award's Most Vile Villain for her performance in The Devil's Rejects (2005). She shared the award with a few other actors.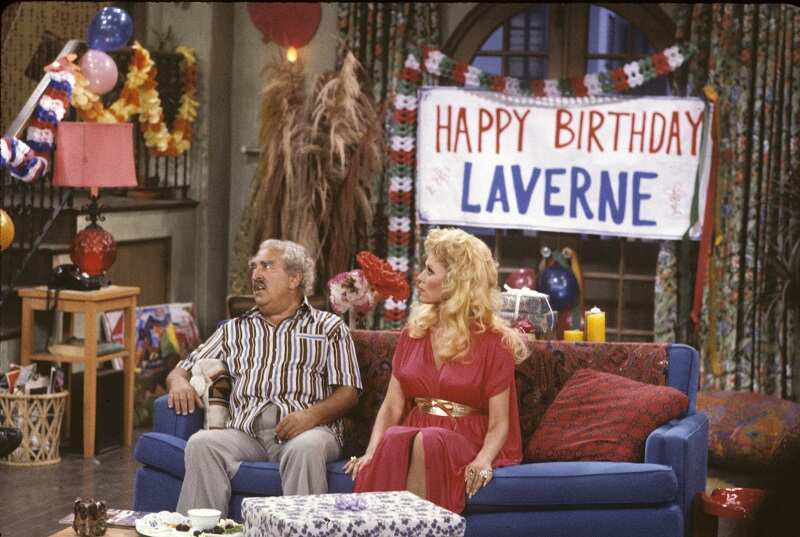 In 2017, she was nominated for the Utah Film Award for Best Supporting Actress for her performance in Clubhouse (2013).
Philanthropy
The award-winning iconic actress works for several children's charities, including Girls, Inc., The Sunshine Kids, and Variety Children's Charities.
She is also a board member of the National Law Enforcement Officers Memorial Fund. Alongside working as an actress, Leslie Easterbrook now devotes her time and money to this charity.
Leslie Easterbrook net worth
The iconic actress has a net worth of $1.5 million.
Marriage and relationship history
Leslie married actor Victor Holchak on May 17, 1979; their marriage ended in divorce in 1988. She later married her current husband, writer-producer Dan Wilcox. Leslie and Dan have no children together.
Leslie Easterbrook measurements
The iconic actress is 5 feet 8 inches tall, and she weighs 69 kg. Her body measurements are 39-27-39 inches.
Social media
Unfortunately, the legendary actress does not have personal social media accounts. Therefore, fans who are hoping to find Leslie Easterbrook hot photos from her younger years on her personal social media accounts may have to check other pages.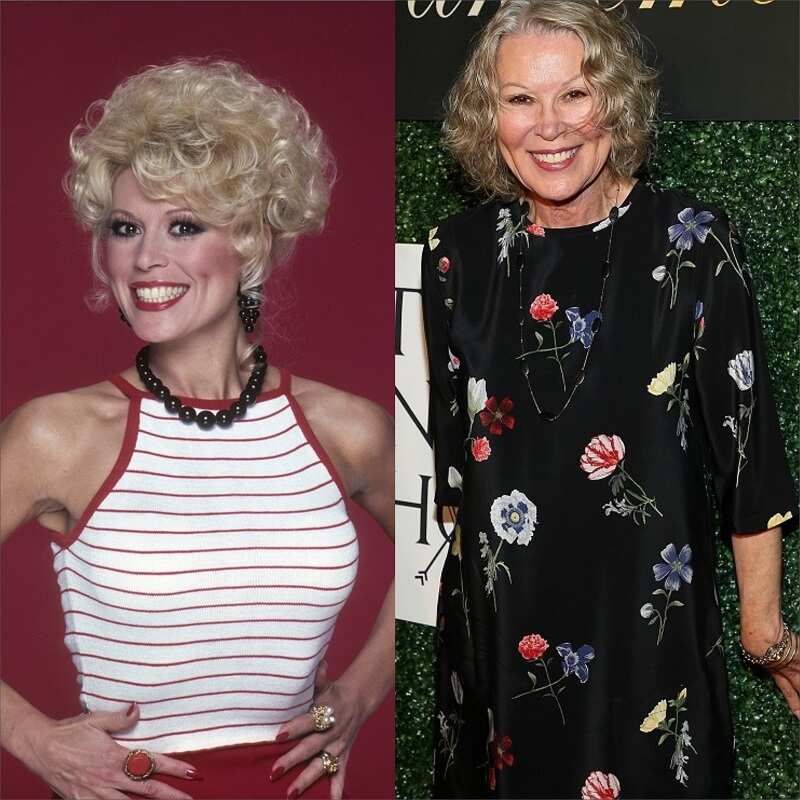 Leslie Easterbrook is a legendary American actress and singer who has been working in Hollywood for many decades. Even though Leslie Easterbrook young Hollywood days are over as she is now a septuagenarian, she continues to grace both big and small screens with her talents and acting prowess.
READ ALSO: Angus T. Jones bio: Where is Jake from Two and a Half Men now?
For ten consecutive seasons, Angus T. Jones portrayed Jake in Two and a Half Men for ten years. He left the show for religious reasons after he was baptized, and he claimed that the show clashed with his religious beliefs.
Where is Angus T. Jones now? Legit.ng has all the details.
Source: Legit.ng