Stephen James Hendry biography: age, tattoos, girlfriend, career
Stephen James Hendry is a famous British model known around the world. He is also a former professional football player who won international youth caps for Scotland.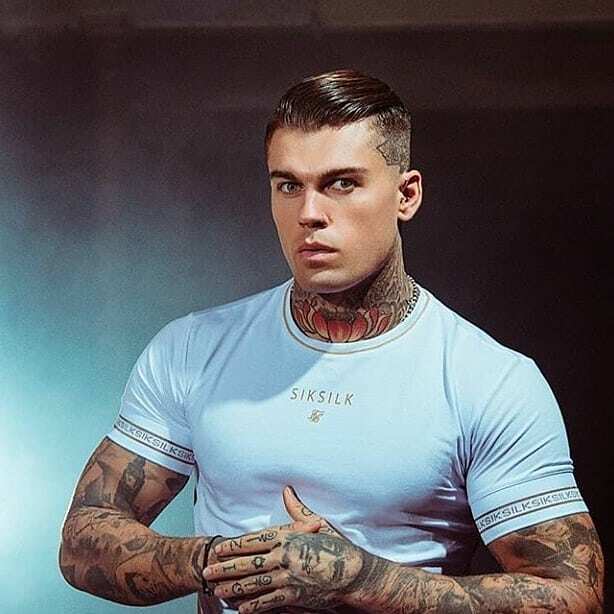 Hendry is known for his vivid presence in the modeling and sporting world. He was scouted by an Elite Model Management agent and is now a full time model.
Profile summary
Full name: Stephen James Hendry
Date of birth: 4th December 1990
Place of birth: London, England
Stephen James age: 30 (as of 2020)
Nationality: Scottish
Height: 6 feet and 1 inch
Weight: 71 kg
Hair color: Brown
Eye color: Green
Net worth: $1 million to $5 million
Profession: Model
Stephen James Hendry biography
Here is everything you need to know about the model, including details about his career and personal life.
Early life
How old is Stephen James Hendry? The model was born on 4th December 1990 in London, England.
The model is 30 years old as of the year 2020. His father is called Elijah Henry, who is Scottish, while his mother is from Israel.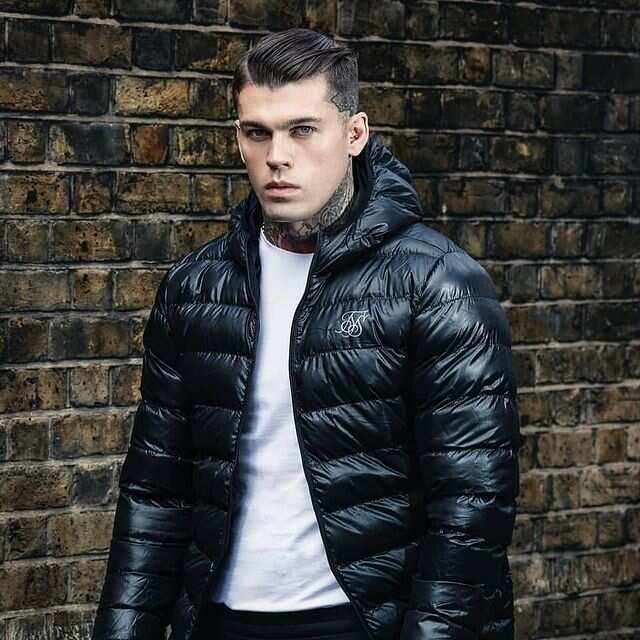 Football career
Hendry is a man of various talents.
Hendry has been a great footballer over the years. He started playing soccer at an early age when he was part of a youth team known as Queens Park Rangers in 2005.
He played in the club for one year before moving to another team known as Brentford. In the year 2008, he was selected to be part of AFC Wimbledon's Young Talent Development Programme.
He also played for Scotland's Under 18 team in 2007, where he participated in an international tournament in France.
He made his international debut in 2007 when he played in the second match against France, replacing Michael Graham.
Hendry also played for the Barcelona team before he got injured, which led to the end of his football career in 2012.
Modeling career
After his football career came to an end, he was scouted by the Elite Model Management Agency in September 2012.
He caught the attention of many iconic brands like Calvin Klein, Diesel, and Philipp Plein, who signed him to feature in their campaigns.
Hendry has also worked with GQ Germany, GQ Spain, Sik Silk, Men's Health magazine, Adon magazine, El Pais Semanal, and Windsor Smith. He was also part of Madonna's MDNA skincare range campaign in 2017.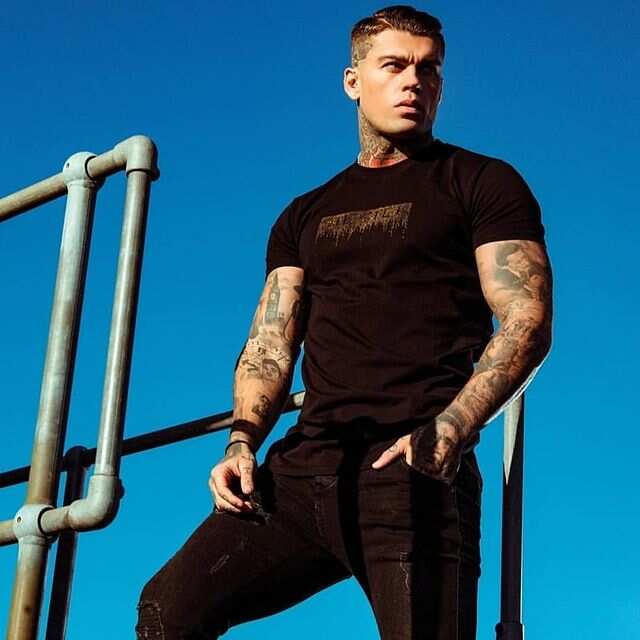 Relationship
There are no details of who Stephen James girlfriend currently is. There were rumors of him dating an unidentified girlfriend who wanted to be identified as Eli.
The model is currently single.
Height
The model stands tall at a height of 6 feet and 1 inch.
Is Stephen James gay?
There is no information or details about the model being gay.
Stephen James haircut
The model is known to be very stylish and fashionable.
He has even done various YouTube tutorials on how to style his hair.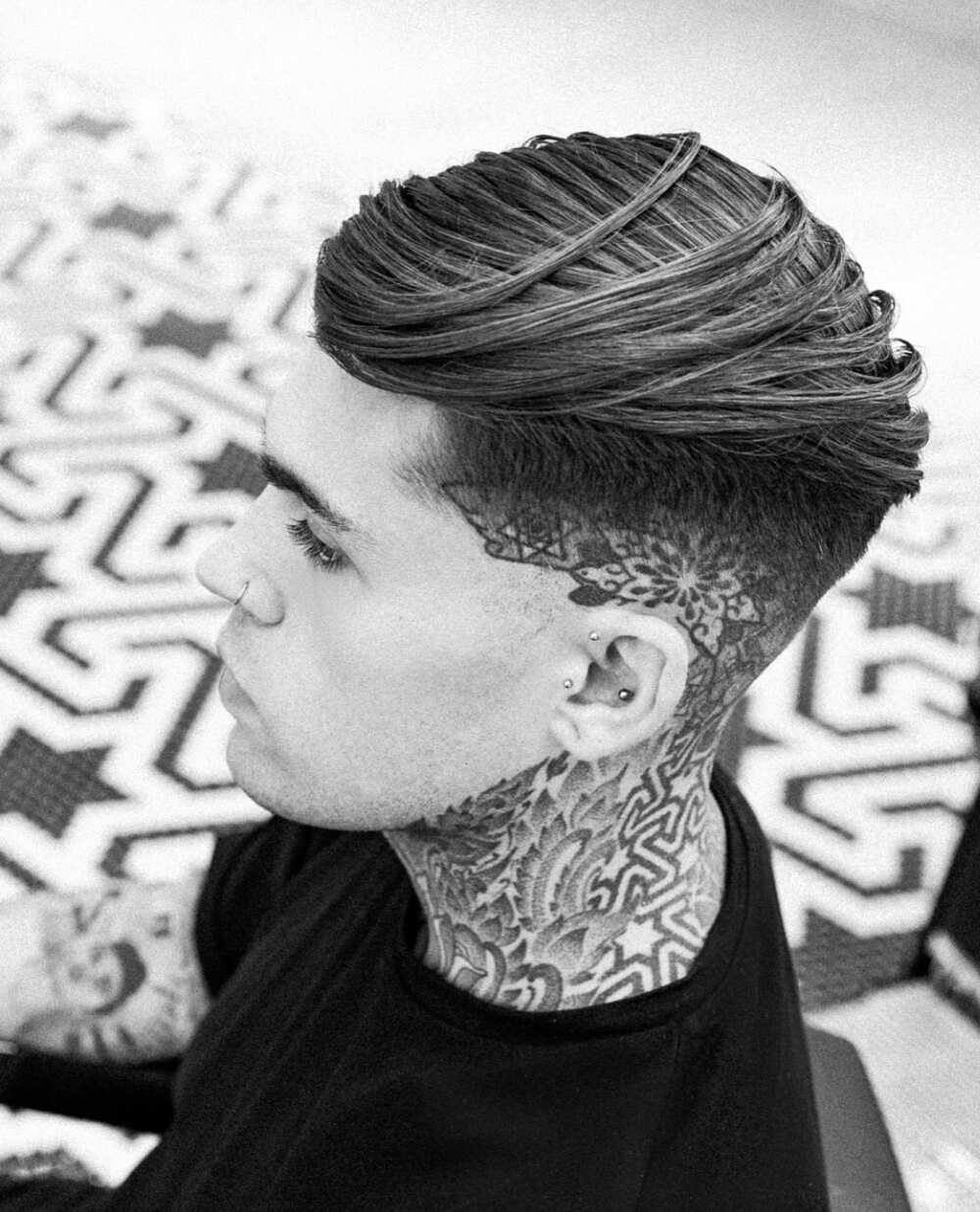 Stephen James tattoos
Stephen James back tattoos are the triangle and demon face tattoos that he loves to show off most of the time. The model also has numerous other tattoos on his body.
They include:
The Lotus flower is a symbol of hardship and struggle.
A Floral pattern on both sides of his neck.
Design of petals, leaves, and Henna.
Goddess tattoo on his stomach
Star design on both sides of the model's body and right elbow
Queen on the right shoulder
Ian Dury tattoo on his right bicep
Big Ben tattoo on his upper right arm
Siouxsie tattoo
Robert Smith on the upper side of his right forearm
Clock and man tattoo on his inner side of his right arm
Dali tattoo
Wilete tattoo
Symbols tattoo on his fingers
Letters tattoo on his fingers and thumbs
Symbol tattoo
Anchor tattoo
Skull tattoo inside of his left hand
Deity tattoo inner side of the left thigh
Woman tattoo outer side of his left thigh
Flower tattoo left thigh
Sexual healing tattoo upper right thigh
Trident tattoo on both knees
Stars and portraits tattoos
Monkey tattoo on the upper side of his lower leg
Clef tattoo in front of his right leg
Man, tattoo inner side of his right leg
Frida tattoo on his left lower leg
Geometric tattoo on his hip left side of the body
Cat tattoo on his lower left leg
Eye tattoo on the upper side of both his feet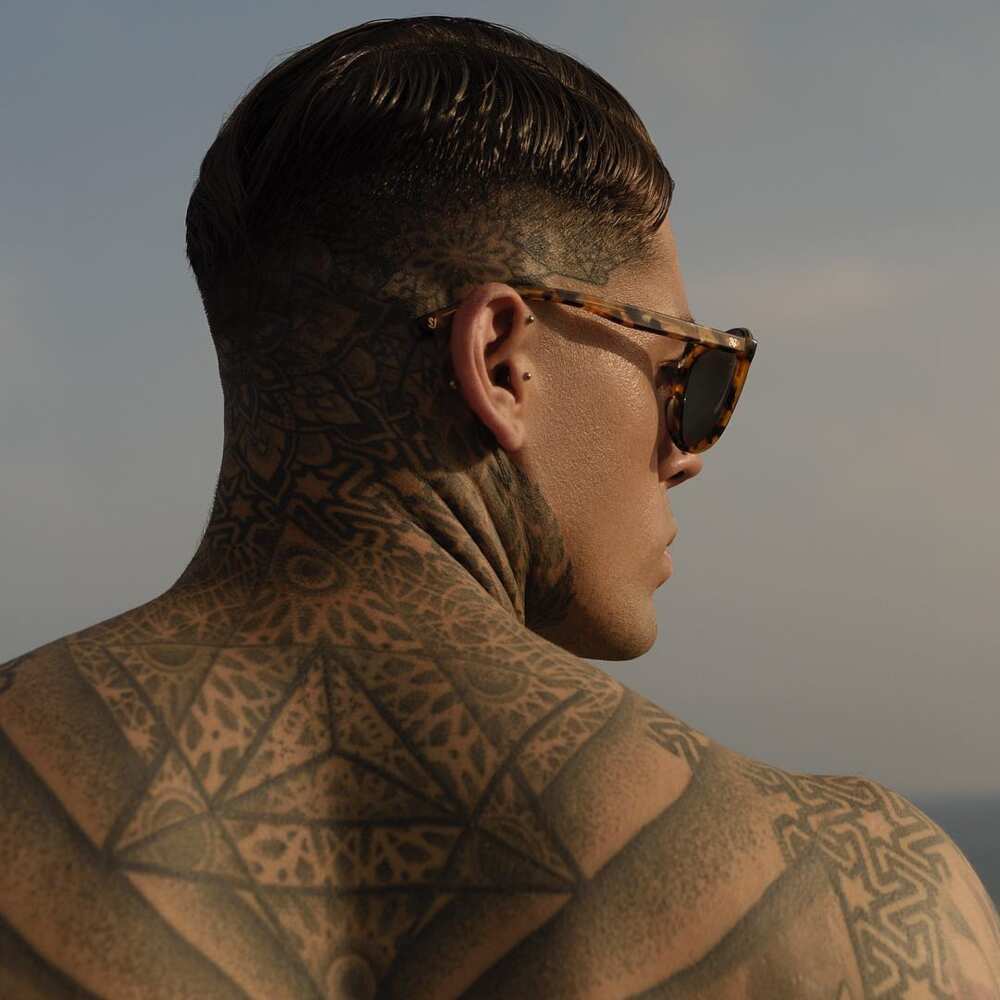 Stephen James photoshoot
As most models do, he does numerous photoshoots.
These photoshoots help him look stylish and also helps to enhance his career. Here are some of the stunning images of the model during various photoshoots.
Here is a photo of Stephen James shirtless.
A photo of Stephen James lying on the ground.
Net worth
James has made a decent income from his successful career. As of the year 2020, Stephen James net worth is between $1 million and $5 million.
Social media
The model is active on social media platforms. His social media handles include: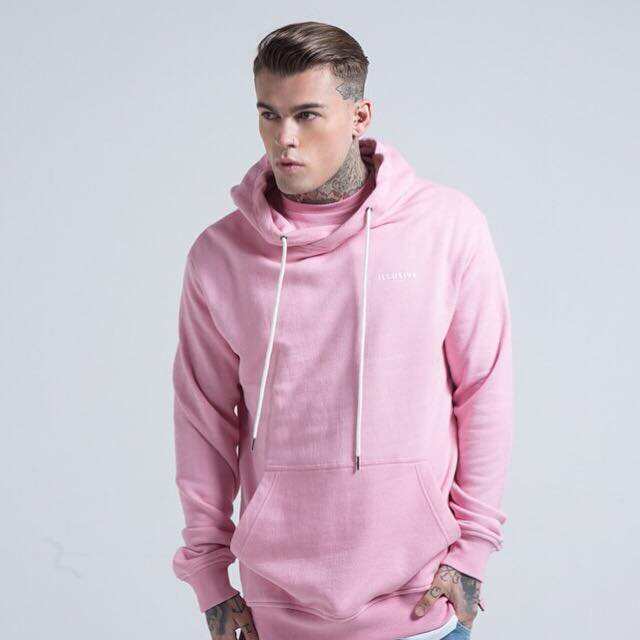 Stephen James Hendry has portrayed himself as an extremely modest individual. He has expanded his career and is not only a great model but is also charming and attractive.
READ ALSO: Sunetra Sastry biography: age, parents, children, ex-husband
Legit.ng recently published an article about Sunetra Sastry, a gifted makeup artist with a thrilling life story. The artist was married to the famous comedian known as Rowan Atkinson.
Although this woman is not the most public person, she still has an exciting biography.
Source: Legit