Sunetra Sastry biography: age, parents, children, ex-husband
Sunetra Sastry is a gifted makeup artist with a thrilling life story, which involved marrying the famous comedian Rowan Atkinson and settling down close to the Hollywood elite. Although this woman is not the most public person, she still has an exciting biography.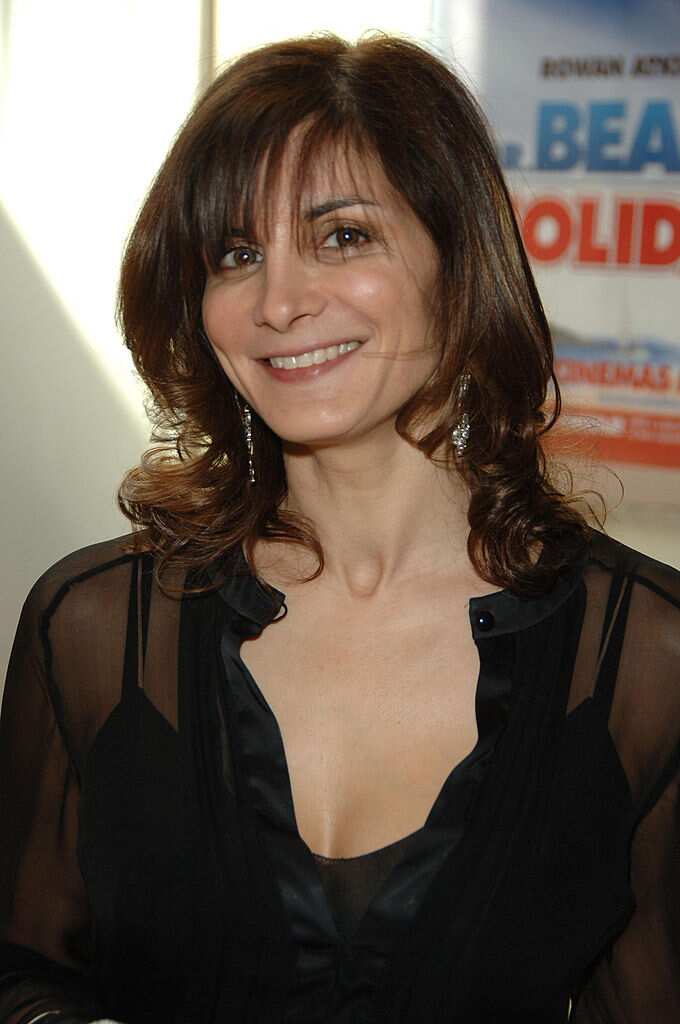 Rowan Atkinson wife Sunetra Sastry got into in the spotlight due to her famous husband, who is a renowned comedian. However, they got divorced a while ago, and today, she has a life of her own that does not involve her affiliation with the well-known celebrity.
Profile summary
Full name: Sunetra Sastry
Birthday: September 5, 1957
Age: 63 years old (as of 2020)
Height: 5 feet 4 inches (1 m 62.5 cm)
Nationality: Indian-English
Birthplace: Newcastle upon Tyne, England, United Kingdom
Occupation: Professional makeup artist
Ex-husband: Rowan Atkinson (married in 1990, divorced in 2015)
Children: Benjamin Alexander Atkinson (born in 1993) and Lily Grace Sastry (born in 1995)
Sunetra Sastry biography
This lady was born in Newcastle upon Tyne, England, United Kingdom. Her birthday is September 5, 1957, which means Sunetra Sastry age as of 2020 is 63 years.
Sunetra Sastry parents were of different nationalities - her father was of Indian origin, while her mother was British. Due to racism against Indian people, the young girl was often subjected to bullying because of her father's origins.
Moreover, her mother got disowned by her family upon her decision to get married to her father. Although little Sunetra asked her mom to detail this story to her, she simply replied that it was worth it.
When she graduated from high school, she went on to attend the Beauty College in London, even though her parents were against her pursuing this career path. According to them, she should have been a nurse instead; however, they came around later and were supportive of her wishes.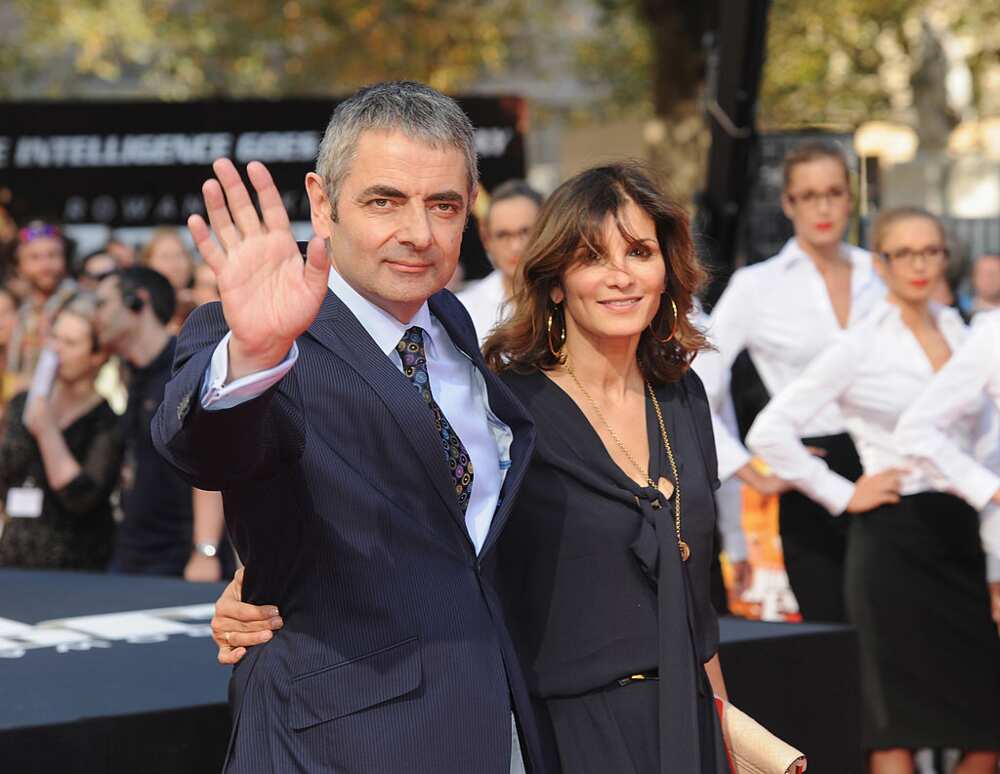 In the early 1980s, the BBC network hired the young and promising career woman as a makeup artist. One of the most prominent projects that she got to work on was "Black Adder," which is a pseudo-historical situational comedy launched by BBC.
She is also credited for the TV series "Blackadder II" and the movie "Smack and Thistle" as a member of the makeup department. Today, the woman is focused on her personal life and supporting her two children.
Sunetra Sastry and Rowan Atkinson: marriage and divorce
The Indian-English beauty met her future husband, Rowan Atkinson, in 1986. The story of their first meeting is quite exciting and romantic.
For Rowan, it was love at first sight when he saw his future wife on the set as a makeup artist. He ended up approaching his co-worker Stephen Fry, who she did makeup for and asked to switch their artists.
Originally, Fry thought that his colleague is dissatisfied with his makeup artist, but then he realized that Rowan wanted to ask Sunetra out. Eventually, his wish came true, and he won this woman's heart.
In his autobiography, Atkinson wrote that he wanted to invite Sastry out the moment he met her. He described her as brilliant, funny, and captivating.
They had dated for three years before the famous comedian proposed to his sweetheart.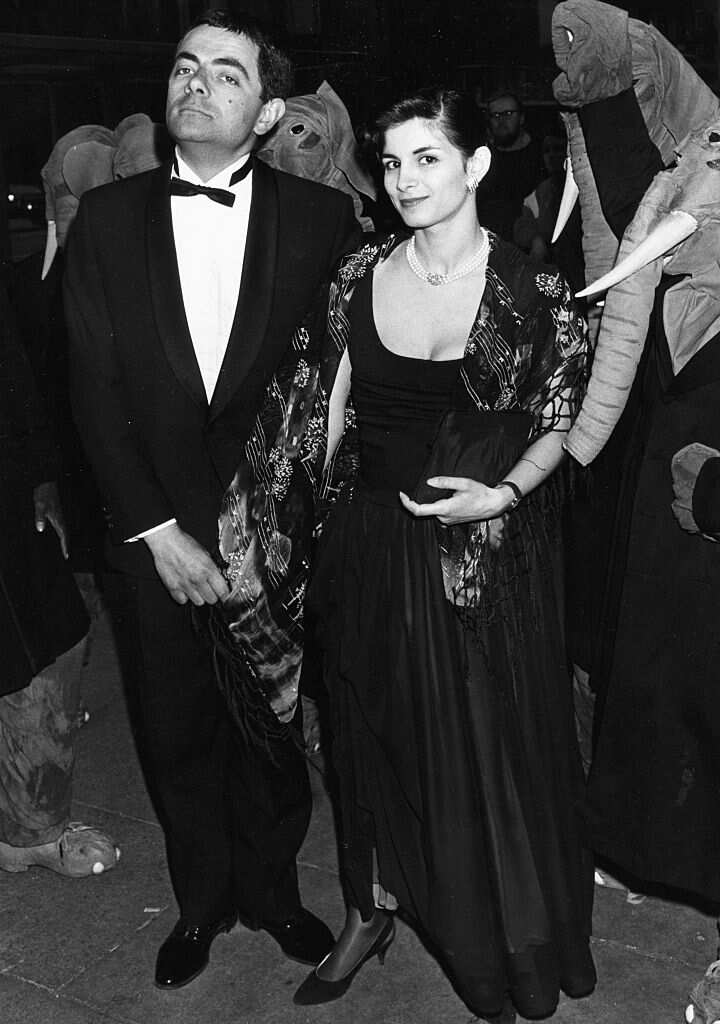 In February 1990, the couple married in a beautiful ceremony in the Russian Tea Room, the famous restaurant in New York City. Rowan Atkinson and Sunetra Sastry wedding was a success among their friends and family.
The couple welcomed their first son, Benjamin Alexander, in 1993. Their friend, Stephen Fry, was the godfather of their little boy.
In 1995, their daughter Lily Grace came along. Today, this beautiful young girl goes by her mother's surname instead of her father's.
The two have been together for 25 years until they got divorced in 2015. The reason for their divorce was Rowan falling in love with another woman - the actress Louise Ford, who is much younger than him.
This led to media speculation about Atkinson cheating on his wife, yet this rumor has not been confirmed or denied by either party. However, the comedian started appearing with Louise in public soon after his divorce in November 2015, and he later had a baby with his new wife.
Sunetra Sastry kids
The couple's oldest son, Benjamin, did not follow his famous father's footsteps. He made a decision to pursue a career in the army by joining the British Armed Forces and enrolled at the Royal Military College in Sandhurst to follow his dream.
On the other hand, his sister Lily is a creative person, just like her parents. Rowan Atkinson daughter is a singer and a burlesque dancer, who has a few small credited roles in movies - mostly in her dad's projects.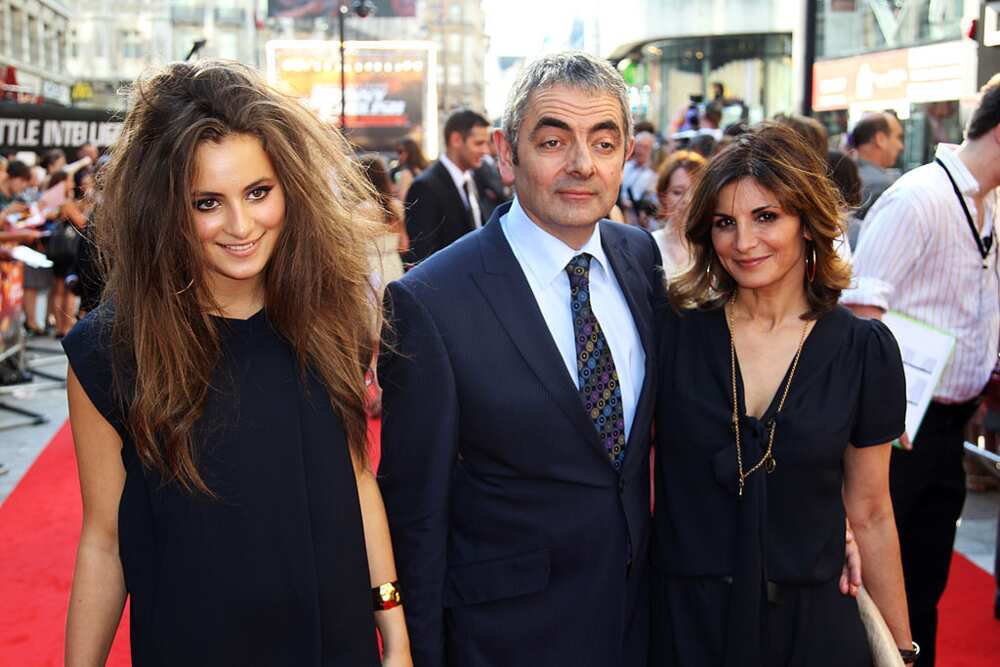 Lily chose not to continue the family tradition of acting but instead learning cabaret. She had her first big performance at The Pheasantry, which is a famous club in London, and later established her own one-woman cabaret show at the West End.
Lily also writes music, which she has been doing since she was a teenager. It was her hobby to write poems, stories, and melodies, and she has carried this passion into her adulthood as well.
Today, Sunetra Sastry has retired from the public eye and continues to devote her energy to self-care. This woman's story is unique and fascinating in its own right,
READ ALSO: Nancy Carell biography: Age, height, husband, kids, net worth
Legit.ng recently reported about the life and career of Nancy Carell, who is a famous actress, comedian, and TV producer. Her most popular gig is her work on "Saturday Night Live."
Aside from her career, she also has an exciting personal life, as she is married to "The Office" star Steve Carell. Learn more facts about this talented woman by reading her full biography.
Source: Legit.ng