Ritchie Torres, a Democrat, was recently elected to represent New York's 15th Congressional District in the U.S. House of Representatives, making him the first gay Afro Latino person elected to Congress. He defeated Republican Patrick Delices, a former professor of Caribbean studies at Hunter College. What else do we know about Ritchie? Find out!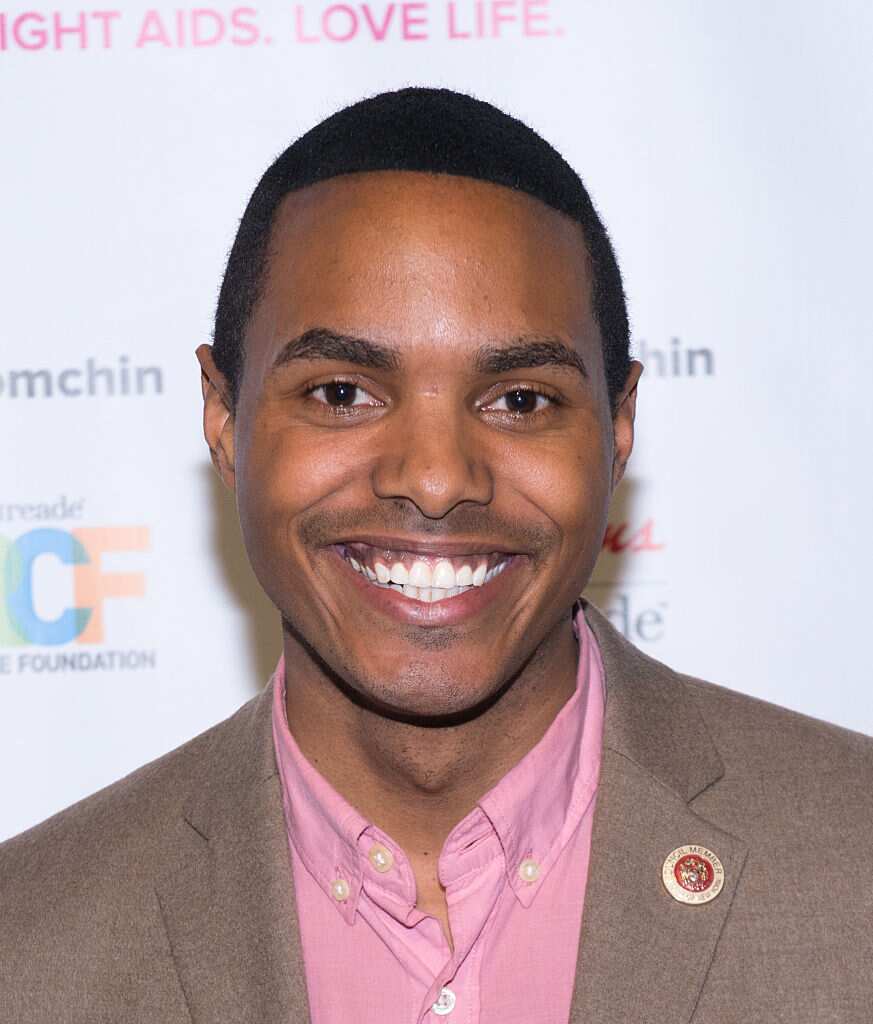 Here is all the information you need to know about Ritchie Torres biography.
Ritchie Torres profile summary
Full name: Ritchie J. Torres
Date of birth: 12 March 1988
Age: 32 years old (as of 2020)
Birthplace: Bronx, NY
Home city: Bronx, NY
Ethnicity: Black and Puerto Rican
Height: 5'10
Weight: 140 pounds
Early life: His family, upbringing, and education
Torres and his twin brother were born in the East Bronx on 12 March 1988. Ritchie was named after the late singer Ritchie Valens after his mother watched the movie La Bamba.
The politician is Afro-Latino - his father is from Puerto Rico while his mother is African-American.
Ritchie Torres mother raised her children in Throggs Neck Houses, a public housing project in the Throggs Neck neighbourhood of the East Bronx, where Ritchie was frequently hospitalized for asthma as a result of the mould growing in their apartment.
Ritchie has revealed,
I'm a product of the Bronx, born and bred. I was raised by a single mother who kept our family afloat on a $4.25 minimum wage. I grew up in a housing project that was full of leaks and lead, with no reliable heat or hot water in the winter. As a product of public housing, public schools, and public hospitals, I had a dream of fighting for my community in the hopes of building a better Bronx.
Ritchie's father was not around, as he was married to someone else. The only father Torres knew was his stepfather, the family's primary breadwinner, who walked out on the family when Ritchie was 12. Ritchie did not meet his birth father until he was 15.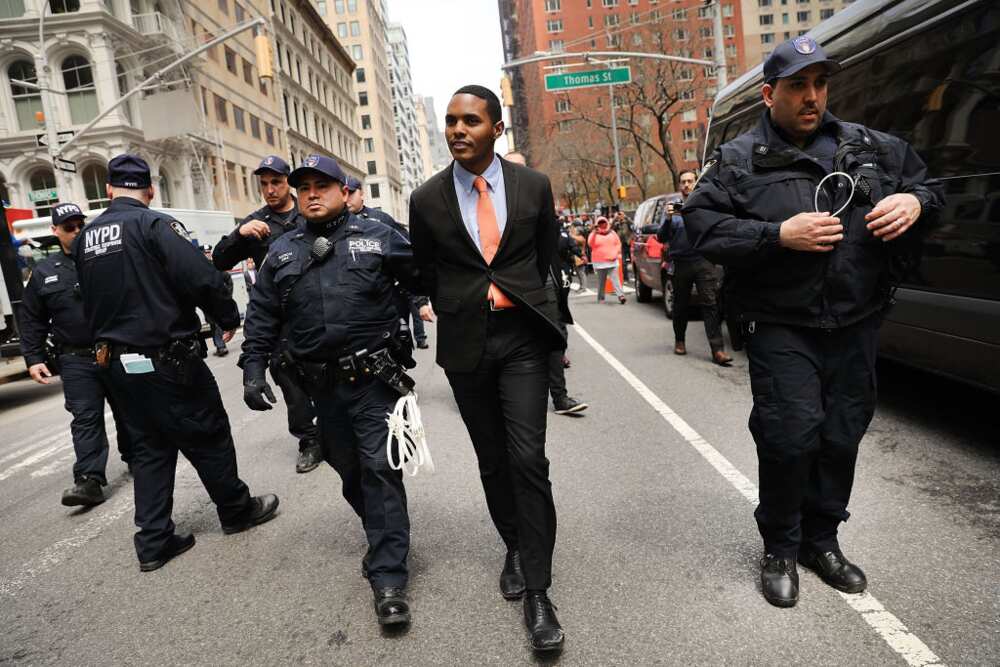 By high school, Ritchie had set his sights on becoming a lawyer. A bookish child interested in science fiction, Mr Jones found no gay role models growing up that reminded him of himself. He said,
"RuPaul respectfully was not — for me — my form of gayness...There is such diversity within the gay community, including within the Black gay community."
Ritchie came out in high school. His mom was as supportive as she could be, but lamented that Ritchie might not give her a grandchild.
Ritchie Torres twin brother, on the other hand, flipped out and called Ritchie a "pervert," - the twins' relationship has not been the same since.
Ritchie seriously considered staying in the closet after that:
"I thought maybe it would mean an easier life".
He did not tell anyone else he was gay until he was in his 20s. After a year at New York University studying philosophy and political science, he was so depressed that he could not get out of bed on many days.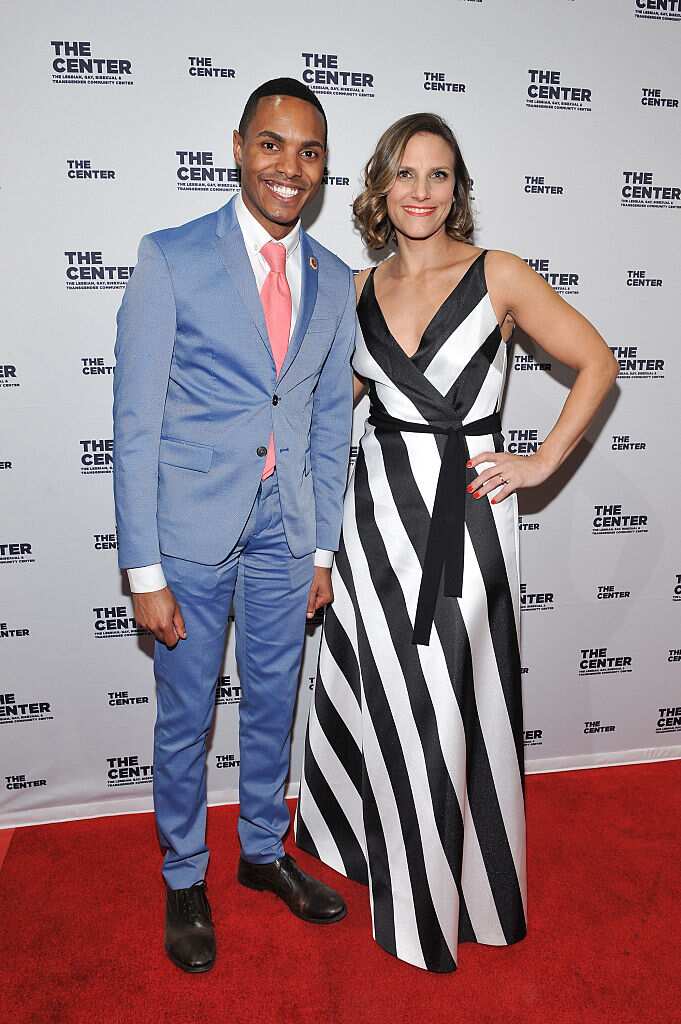 The pain of losing his stepfather and the struggle with his s*xual identity combined to knock him out of school. He said,
"I felt like my IQ had fallen 20 points...If you can't trust your father, your stepfather, who can you trust? It pushed me to turn inward, to be more of a loner."
A few years earlier, his principal at Lehman High School had chosen him for a program called District Manager for a Day, where he spent the day shadowing future New York City councilman Jimmy Vacca.
They kept in touch, and Ritchie volunteered for Vacca when he ran for City Council. After he dropped out of school, Torres reached out to Vacca, who immediately offered him a job as a constituent liaison.
Education
He attended Herbert H. Lehman High School, served in the inaugural class of the Coro New York Exploring Leadership Program, and later worked as an intern in the offices of the Mayor and Attorney General.
He enrolled at New York University, but dropped out at the beginning of his sophomore year, as he was suffering from severe depression and struggled with suicidal thoughts based on his s*xuality.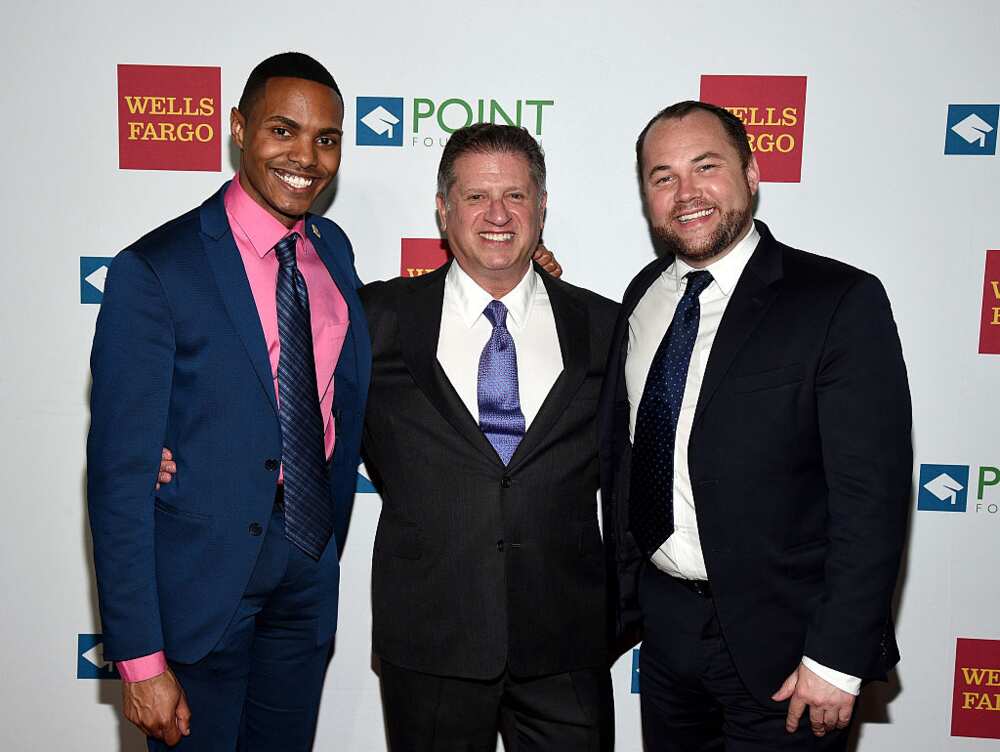 Entry into politics
Torres has said that his entry into politics was heavily influenced by his experience growing up in a public housing development that had mould, mildew, leaks, lead and lacked consistent heat or hot water during the winter months.
When he decided to run for the New York City Council in 2013, he chose to run as an openly gay man. He was first elected in November 2013 to represent the 15th Council District in the Central Bronx.
As Chair of the Council's Committee on Public Housing, he oversaw the New York City Housing Authority (NYCHA), which is the largest provider of affordable housing in the country. In this capacity, he introduced and enacted legislation to improve safety and quality of life for thousands of NYCHA residents.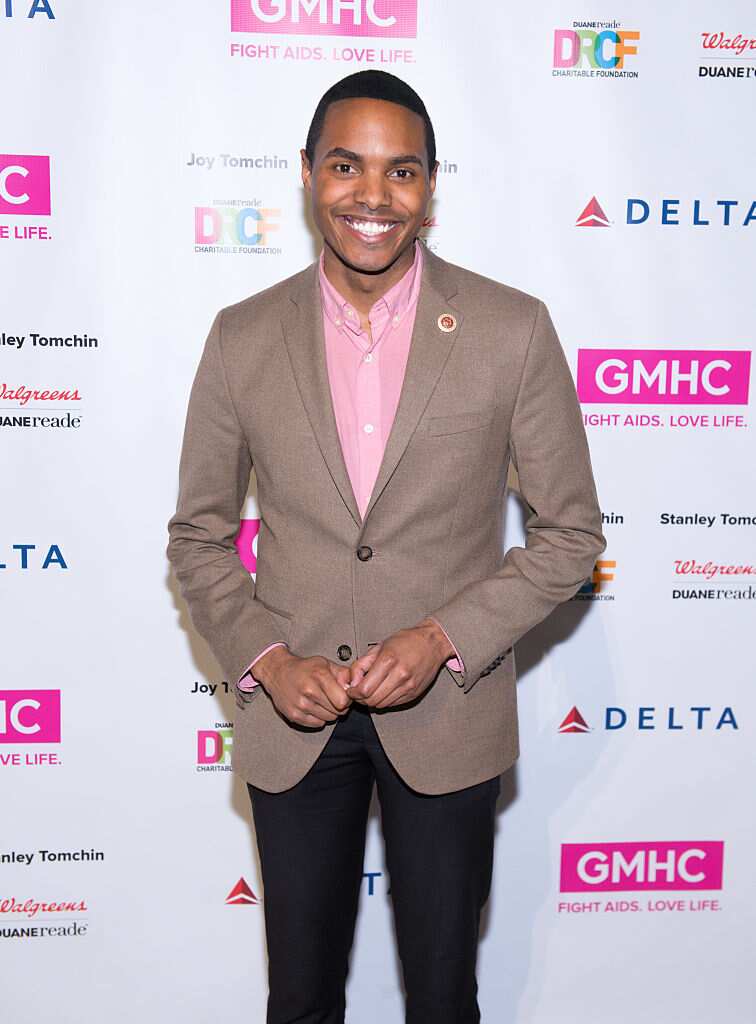 In November 2017, Torres was elected to his second term and became Chair of the new Oversight and Investigations Committee of the City Council. In this role, he is tasked with investigating matters within the Council's jurisdiction concerning property, affairs, or the government of New York City.
His legislative victories include legislation protecting the City's affordable housing stock; improving mental health resources for the LGBT community; tackling the city's opioid epidemic; and reforming the NYPD's daily interactions with New Yorkers.
Ritchie Torres platform
For his 2020 bid, Ritchie asserted:
I'll fight for quality health care and housing, schools and jobs. I'll stand up for immigrants, seniors, and youth. I'll fight everyday to protect our neighbourhoods from gun violence and make the Bronx a safe, decent, affordable place to live. My motto in life is simple: 'If you do nothing, nothing will change'. We can build a better Bronx, but we have to do it together.
His November 2020 victory
After winning a crowded primary in the summer of 2020, Torres sailed to a resounding victory in November 2020 over his Republican opponent in New York's 15th Congressional District, a Democratic stronghold centred in the Bronx.
Ritchie Torres learned he had been elected to Congress while watching the election results at a friend's house with a few core members of his campaign.
This win makes him one of the first Black, openly gay men to serve in the House, along with Mondaire Jones, the winner this year's New York's 17th District, to the north of Torres' district.
Torres identifies as both Black and Latino and will also be the first openly gay Latino member of Congress.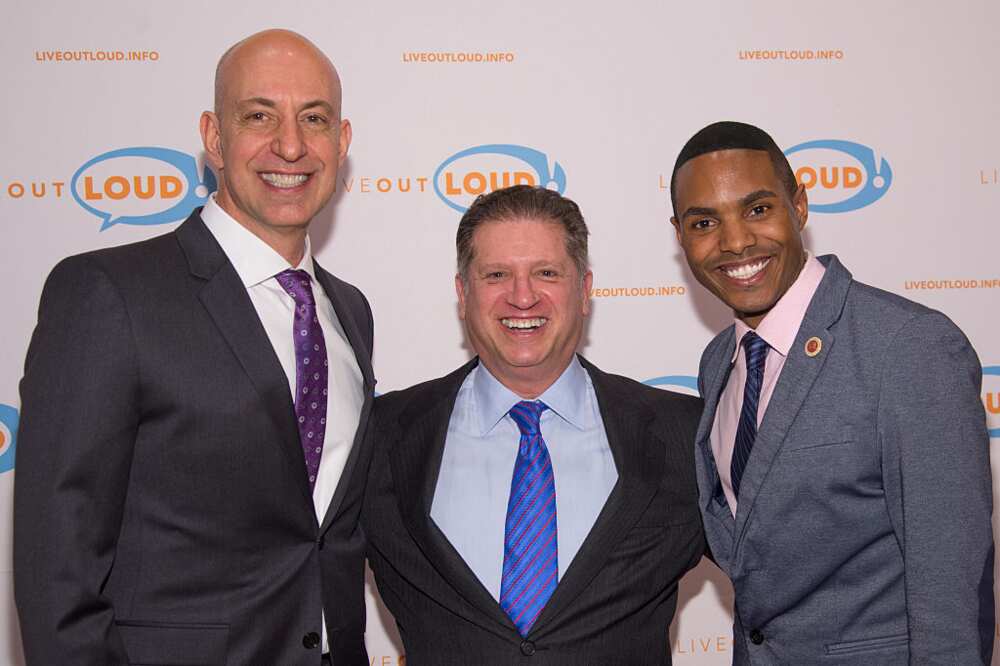 Ritchie Torres net worth and salary
There are currently no available details about Ritchie Torres salary or net worth.
Ritchie Torres AOC
Torres' district is located next to that represented by Alexandria Ocasio-Cortez, whose record on Israel-related issues is generally viewed as hostile, but Torres is very much a supporter of the Jewish state.
In an interview with Jewish Insider, Torres said he was pro-Israel "not despite my progressive values, but because of my progressive values."
Addressing the issue of the BDS movement, Torres said,
"The attempt to delegitimize Israel, the attempt to question Israel's right to exist or right to defend itself, that, to me, crosses the line to destructive criticism."
Interestingly, Ritchie's bid in the 2020 Democratic primary was actually inspired by Alexandria Ocasio-Cortez's primary victory over Rep. Joe Crowley in 2018.
Following his November 2020 win, Ritchie Torres becomes the first openly gay Latinx member of Congress and one of the first Black, openly gay men to serve in the House.
READ ALSO: Kamala Harris bio: Age, height, ethnicity, family, net worth, career
Legit.ng recently took a look into the life of U.S Vice President-elect Kamala Harris. Kamala has spent her life crashing through glass ceilings and accumulating "firsts".
She was the first female district attorney of San Francisco, the first female attorney general of California, the first Indian American in the US Senate, the first Indian American candidate of a major party to run for vice-president. Soon, she will become the first female vice-president of the United States.