Tony Sirico is a talented American actor best known for his role as Paul "Paulie Walnuts" Gualtieri in the American crime drama The Sopranos. He has also voiced Big Daddy in The Fairly OddParents and Vinny in Family Guy.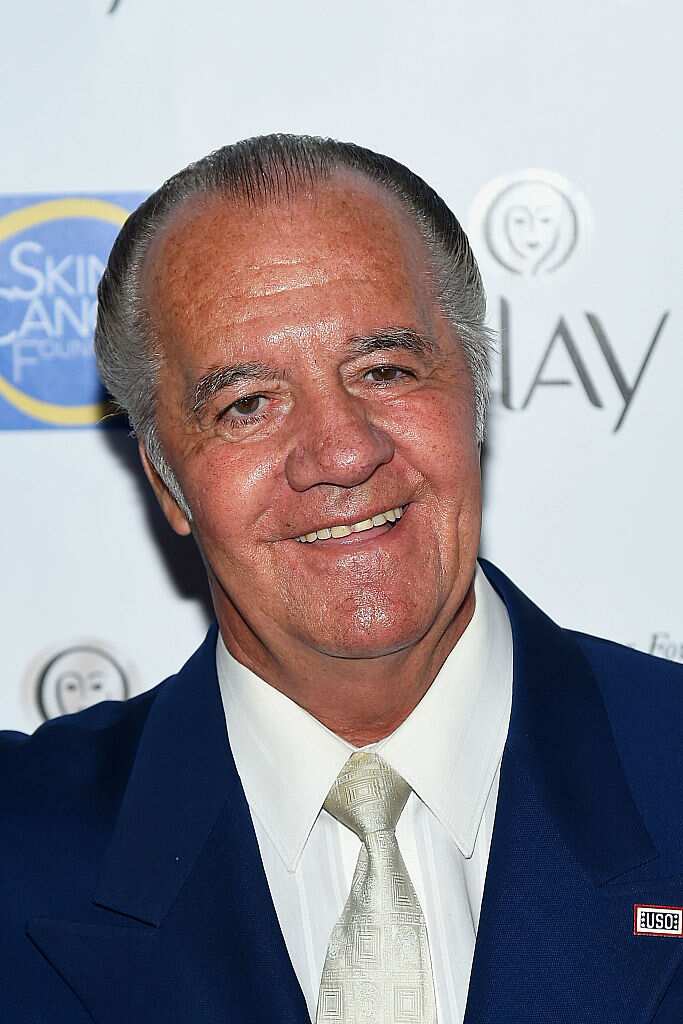 Here is all you need to know about The Sopranos star.
Profile summary
Full name: Genaro Anthony "Tony" Sirico, Jr.
Date of birth: 29th July 1942
Place of birth: Brooklyn, New York, US
Tony Sirico age: 78 years old (as of 2020)
Zodiac sign: Leo
Sibling: Carmine & Robert Sirico
Children: Joeanna, Richard Sirico
Height: 5 feet 11 inches
Weight: 85 Kgs
Net worth: $10 million
Tony Sirico's early life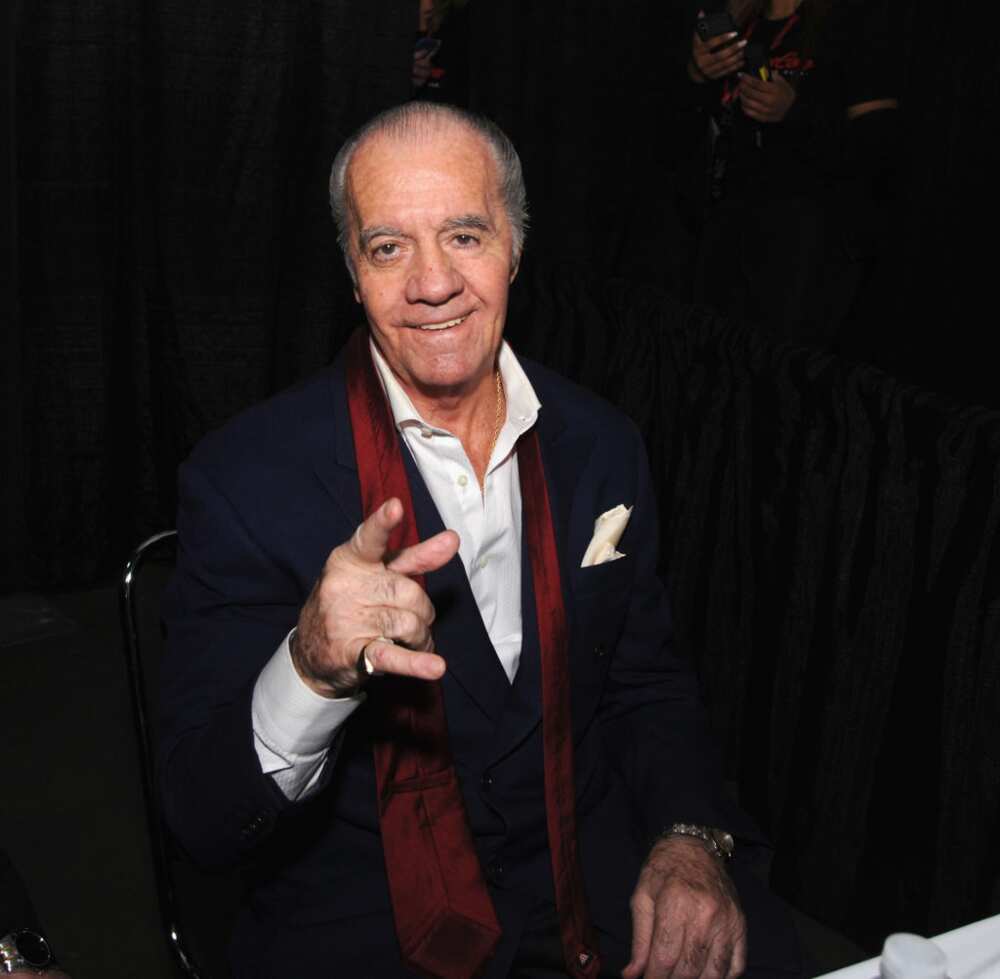 The star was born in 1942 to his loving mother, Marie Sirico. Details about his father are unknown. A young Tony Sirico grew up in Bensonhurst, a residential neighborhood in Brooklyn, New York City. According to the actor, he spent most of his formative years in the rough neighborhood of East Flatbush.
From as early as the age of seven, Tony had several run-ins with the law and would end up building quite the unfavorable reputation within his community.
Here are some quick facts about Tony Sirico young life:
When he was seven years old, he was arrested for stealing coins from a newsstand.
He has been arrested a total of 28 times for numerous crimes, including disorderly conduct and robbery.
For all his arrests, he was only convicted and served a prison sentence twice - Once on an illegal-weapon charge and another time for armed robbery charges.
A surprising fact about Tony Sirico is that he has been shot twice in his life. Both times on the same day. He had been kissing some else's girlfriend at the steps of a local church when 3 men pulled up in a car, shot him in his leg, and later in the back - after he gave up chasing the car while bleeding.
What is Tony Sirico height?
The famous TV star is quite tall. He stands at 5 feet 11 inches.
Tony Sirico movies and TV shows
The star first became interested in acting during his last stint in prison in the early 1970s. While incarcerated at the Sing Sing Prison, he watched a film by a group of ex-convicts, and it inspired him to change his life and become an actor.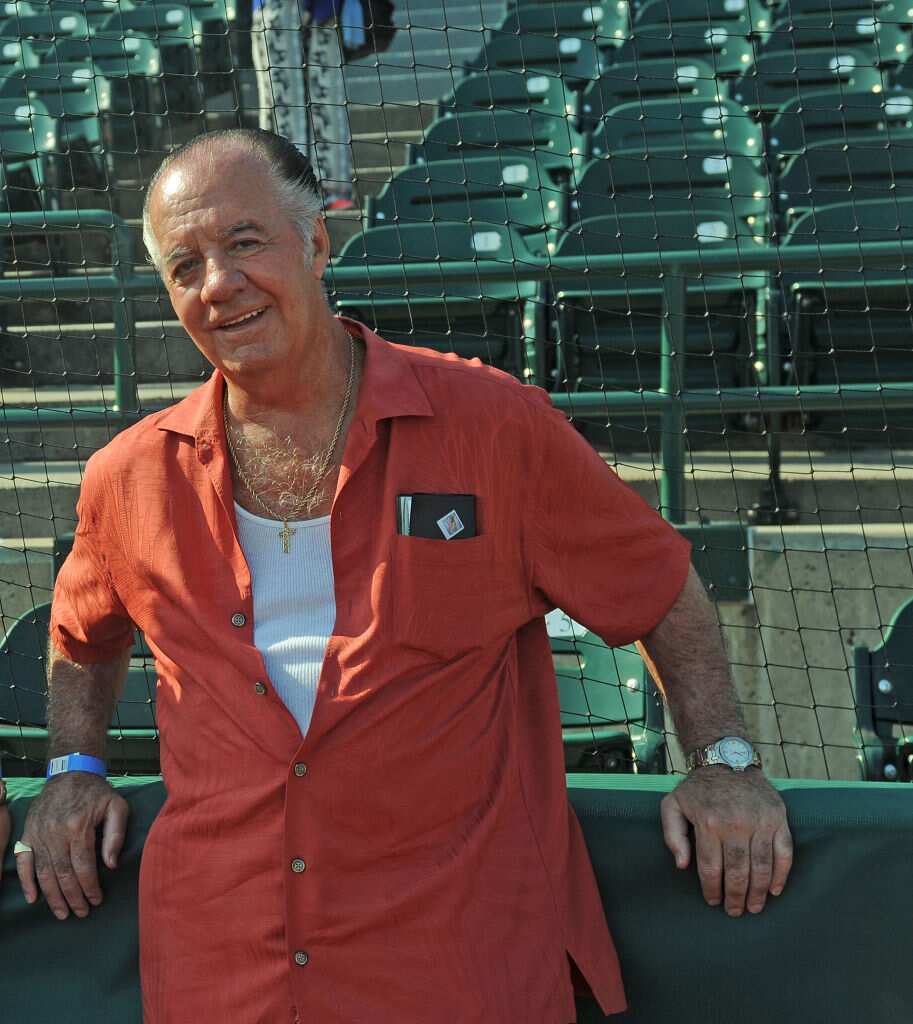 According to the celebrity, he knew that he could act as he had previously talked his way out of numerous convictions, and while in prison, he would stand in front of cold-blooded murderers and kidnapers, making them laugh without showing an ounce of fear.
He made his first on-screen debut in 1977 in the film Hughes and Harlow: Angels in Hell as Frankie Rio. Tony is best known for his role as Paulie "Walnuts" Gualtieri, a henchman, on the HBO show The Sopranos.
Here are more films and TV shows that he has featured in
Hoodlums (1980) - Gus' Driver
The Pick-up Artist (1987) - Patsy
The Sopranos (1999 -2007) - Paulie 'Walnuts' Gualtieri. Of all Tony Sirico movies and TV shows characters, this is his most famous role to date.
Nicky Deuce (2013) - Charlie Cement
Family Guy - Tony Sirico Family Guy role was Vinny, who was in the show in five episodes from 2013 to 2016
What is Tony Sirico doing now? While he has taken a step back from the limelight, he is still working. Currently, the actor has three more movies that are yet to be released. Super Athlete is completed but not yet released, while Respect the Jux and Street Justice are in the post and pre-production phases, respectively.
Is Tony Sirico married?
Yes, he is. To those wondering about Tony Sirico wife name, the actor's better half is not publicly known. The couple, however, has two children, Joeanna and Richard Sirico.
What is Tony Sirico net worth?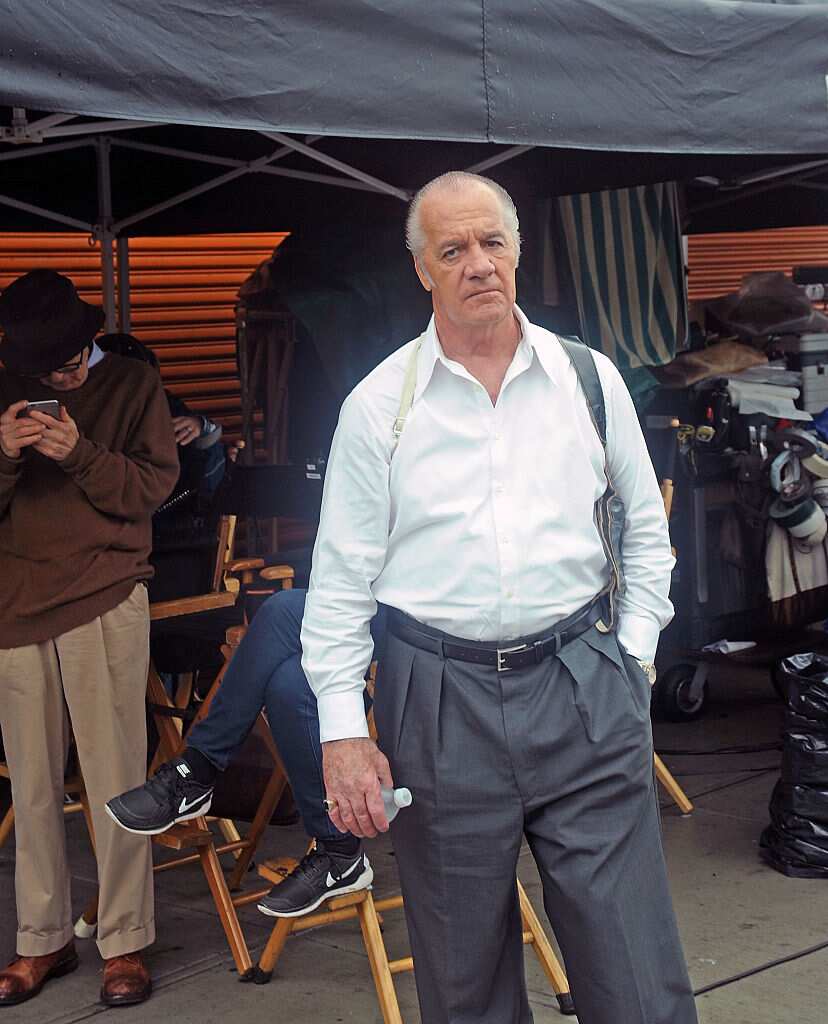 Like many established movie stars, the celebrity is quite well off. As of November 2020, Tony's wealth is estimated at $10 million.
Tony Sirico health: Is the star suffering from cancer?
No, he is not. However, in 2002, an American tabloid reported that the star had been fighting for his life after a deadly cancer spread from his mouth to his throat and was undergoing intensive radiation therapy.
After hearing about these rumours, the star revealed that these stories were unfounded and untrue. The only issues with his health had been in the previous year in November when he had a cyst removed from his spine, and earlier in the year (2002) when he had a dead saliva gland removed from his tongue and a hernia that required surgery.
Despite his earlier run-ins with the law, Tony Sirico was able to turn his life around and is now a proud father, husband, and celebrated actor.
READ ALSO: Sarah McBride biography: parents, transition, marriage, platform
Legit.ng recently reported about Sarah McBride, an American LGBTQ+ rights activist and Democratic Senator-elect in the Delaware Senate of the USA.
Sarah recently won the Delaware Senate seat during the November 2020 general election, making her the first transgender state senator in U.S. history. She is a phenomenal woman whose success has made great strides for members of the LGBTQ+ community.