Sarah McBride biography: parents, transition, marriage, platform
Sarah McBride is an American LGBTQ+ rights activist and Democratic Senator-elect in the Delaware Senate of the USA. McBride won the race for the Delaware Senate during the November 2020 general election, making her the first transgender state senator in U.S. history. Here is all you need to know about this phenomenal woman.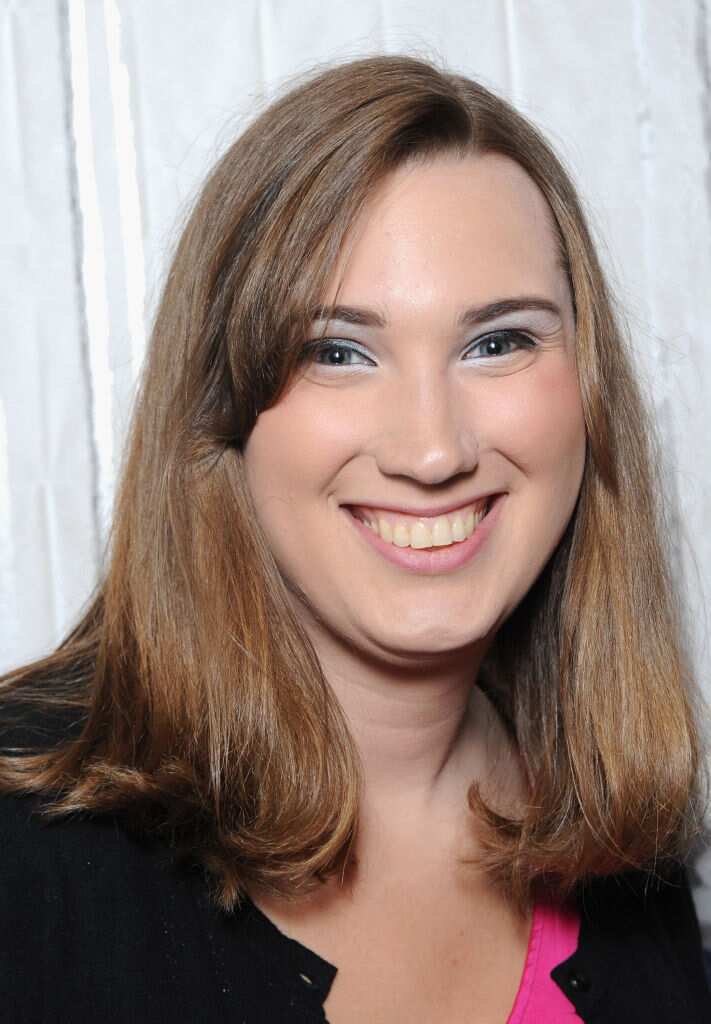 McBride is currently the National Press Secretary of the Human Rights Campaign. After winning the September 15, 2020, Democratic primary in the safely Democratic 1st Delaware State Senate district, she won in the November 2020 election. This makes her the first transgender state senator in the country as well as the highest-ranking transgender official in the country. She is an icon, and one worth celebrating.
Profile summary
Date of birth: 9 August 1990
Birthplace: Wilmington, New Castle County, Delaware, USA
Age: 30 years (as of 2020)
Zodiac sign: Leo
Politics: Democratic Party
Education: American University, Cab Calloway School of the Arts
Sarah McBride parents: David and Sally McBride
Spouse: Andrew Cray (24 August 2014-28 August 2014)
Book: Tomorrow Will Be Different: Love, Loss, and the Fight for Trans Equality
Sarah McBride biography
Sarah McBride was born in Wilmington, Delaware, to David and Sally McBride. She earned a bachelor's degree from American University in 2013 and also attended the Cab Calloway School of the Arts.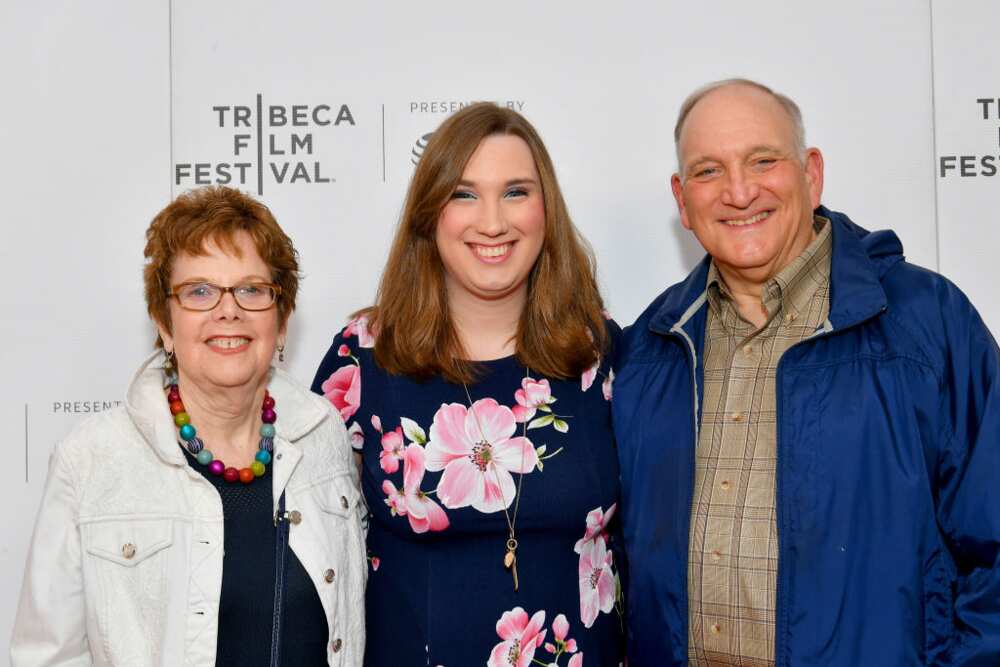 Career
McBride's career experience includes working as a national press secretary with the Human Rights Campaign, with the Center for American Progress, with the White House during the Obama administration, with former Gov. Jack Markell, and with former Delaware Attorney General Beau Biden.
She has also served as a member of the board of directors with the Delaware Art Museum, with Delaware Colleges of Art and Design, and with Equality Delaware.
While in college at American University, she interned in the Obama White House in 2012, becoming the first openly transgender woman to work in the White House in any capacity.
In July 2016, she became the first openly transgender person to speak at a national party convention when she gave a four-minute speech at the Democratic National Convention.
Ms McBride, a transgender rights activist, has played a crucial role in the fight for LGBTQ+ discrimination protections in her state of Delaware and has lobbied for the Equality Act to extend protections nationwide.
For her efforts advancing equality in Delaware, former Governor Jack Markell awarded Sarah the Order of the First State, making her one of the youngest Delawareans granted the state's highest civilian honour.
In 2018, Sarah McBride LGBTQ+ activist released her memoir, entitled Tomorrow Will Be Different: Love, Loss, and the Fight for Trans Equality, which earned acclaim from Joe Biden.
McBride's memoir describes her experience as a trans woman, helping Delaware become the 17th state to protect trans people from discrimination, and her relationship with Andy Cray — a transgender man and activist — who died of cancer at the age of 28, only days after their wedding.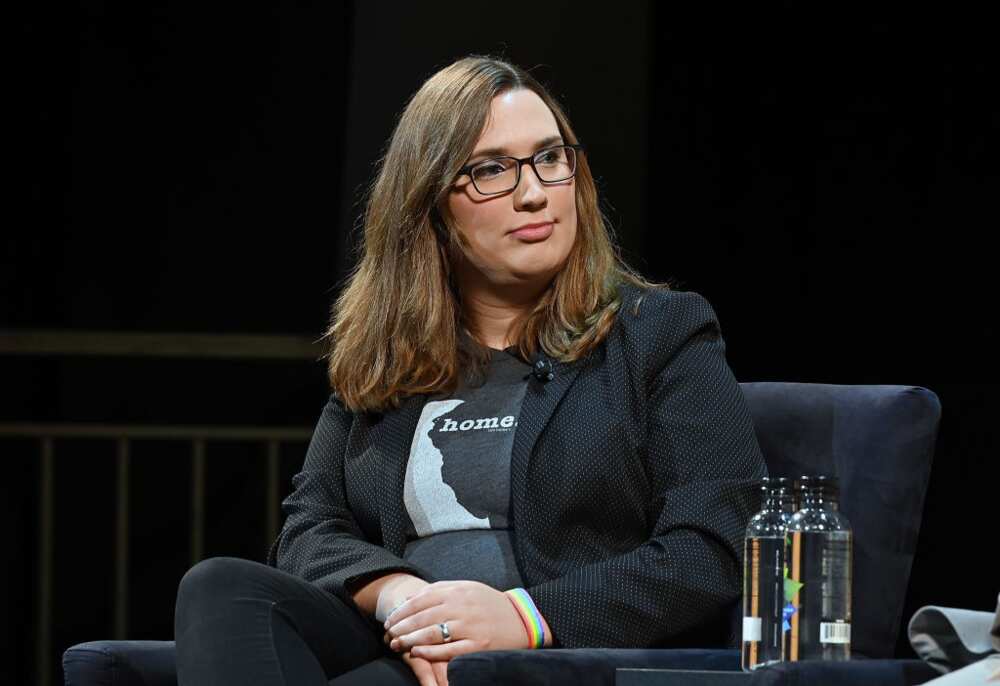 Politics
On July 9, 2019, McBride formally announced her candidacy for the Delaware Senate. Sarah stated that her focus would be health care and paid family and medical leave.
She ran on a platform with policies including paid family and medical leave for all workers, reducing costs and increasing competition in the healthcare industry and strengthening public schools.
Sarah's passion for pursuing those policies come from caring for her late husband, who died of cancer.
She said,
"I'm running to be an advocate for quality, affordable health care, for people to know that if a loved one got sick, they can focus on that and not on navigating a system that in too many cases is coming up short for too many people,"
Sarah won the race for the Delaware senate during the November 2020 election, making her the first transgender person to hold office in the state's upper chamber.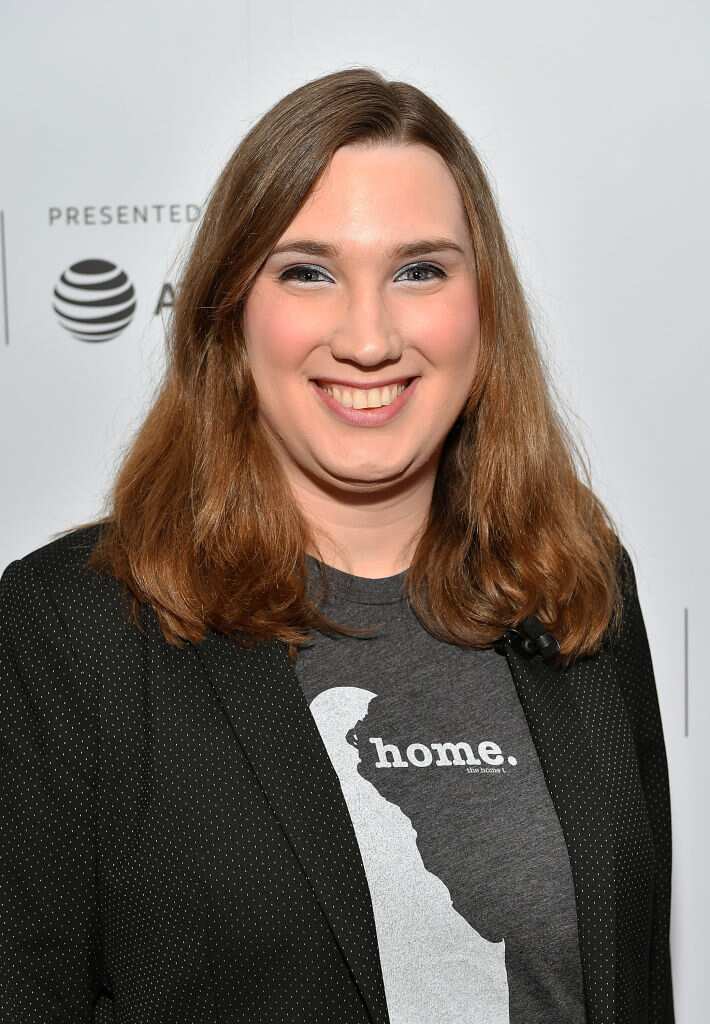 Shortly after the result was announced, she wrote on Twitter:
"We did it. We won the general election. Thank you, thank you, thank you. I hope tonight shows an LGBTQ kid that our democracy is big enough for them, too. As Delaware continues to face the Covid crisis, it's time to get to work to invest in the policies that will make a difference for working families."
Sarah, who is from Joe Biden's home state, beat Republican Steven Washington in the First District as she secured over 73 per cent of the total votes polled this election.
Sarah McBride transition: Her coming out story
For as long as she can remember, Sarah McBride before transitioning always felt like a girl. However, she knew that society expected her to be someone different.
She justified her decision to stay closeted by convincing herself that it was not worth sacrificing the work she could do by coming out.
However, it got to a point where she couldn't hide it anymore. She wrote on Medium:
"My brother and parents greeted me with immediate support and unconditional love. Naturally, it was difficult for them… This development rocked that sense of security, and for the first time in my life, they worried about my safety, my professional opportunities, my acceptance, and my happiness. And on a deeper level, they felt like they were losing me."
Sarah's experience with her family inspired her to come out to the world. A week before graduating from American University, McBride came out as a transgender woman via the college's student newspaper.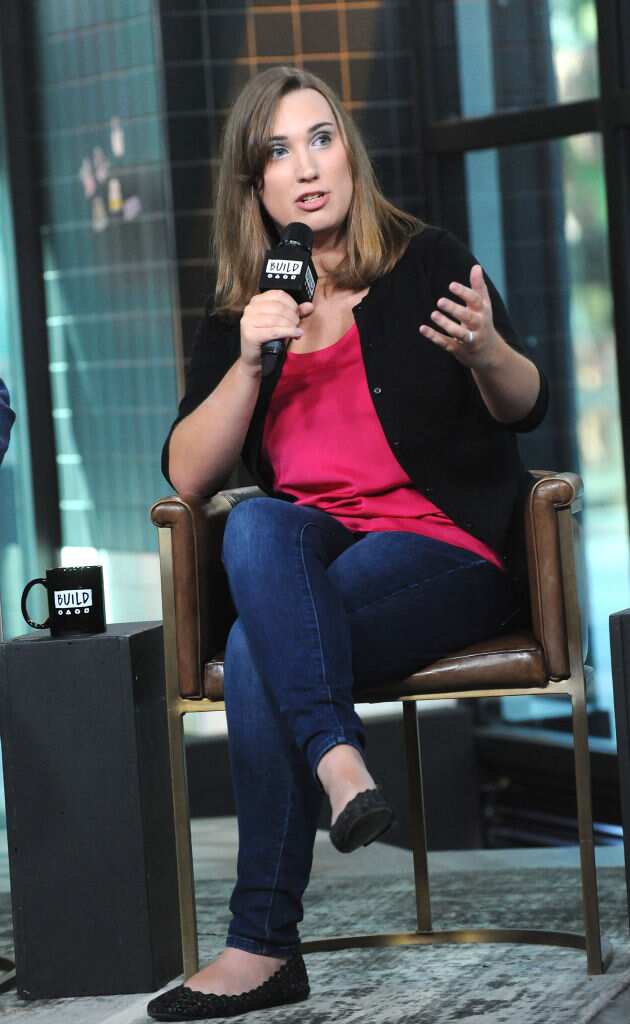 McBride's coming out was featured on NPR, The Huffington Post, and by Lady Gaga's Born This Way Foundation.
After coming out, McBride received a call from Delaware Attorney General Beau Biden, saying,
"Sarah, I just wanted you to know, I'm so proud of you. I love you, and you're still a part of the Biden family."
Joe Biden expressed similar sentiments, sharing that he was proud of her and happy for her.
Sarah McBride marriage
Sarah McBride was married to political activist Andrew Cray. Cray was an American activist who championed for constitutional protection in the LGBTQ+ community.
He worked closely with the Department of Health and Human Services to create the Out2Enroll initiative. His plan was to connect LGBTQ+ people with health insurance coverage options.
Cray also worked closely with the White House to secure protections for the LGBTQ+ community in the Affordable Care Act.
He was a founding member of Trans Legal Advocates of Washington, which trains attorneys on transgender legal issues and operates pro bono legal clinics for transgender clients.
Cray and McBride reportedly bumped into each other at the White House in June 2012. Two months later, Cray asked Sarah out for coffee and drinks via a Facebook message.
The couple found that they shared a lot in common other than their transgender histories - Sarah had come out as a transgender female several months prior, while Andrew identified as a transgender male.
In September 2013, Andrew was diagnosed with oral cancer. A month later, he had an extensive 12-hour surgery to remove part of his tongue and eliminate the cancerous cells; chemotherapy and radiation followed the procedure. His tongue was reconstructed with tissue from his arm, and as a result, he had to relearn how to talk and eat.
3 months after a cancer-free declaration, bloodwork revealed that Andrew's cancer had returned and spread to the lungs.
After the diagnosis, Andy asked Sarah:
"If it turns out incurable, would you marry me?"
Sarah McBride married Andy on 24th August 2014, but Cray passed away four days later.
President Obama posthumously awarded Cray as a Champion of Change for his contributions to LGBTQ+ health.
In addition to Obama's recognition, the Cray family established the Andrew Cray Memorial Scholarship to support LGBTQ+ young people in their post-secondary life.
Sarah McBride is making history as USA's first-ever transgender state senator. She is a phenomenal woman and a fearless politician with great plans for her state.
READ ALSO: Kamala Harris bio: Age, height, ethnicity, family, net worth, career
Legit.ng recently took a look into the life of U.S Vice President-elect Kamala Harris. Kamala has spent her life crashing through glass ceilings and accumulating "firsts".
She was the first female district attorney of San Francisco, the first female attorney general of California, the first Indian American in the US Senate, the first Indian American candidate of a major party to run for vice-president. Soon, she will become the first female vice-president of the United States.
Source: Legit.ng