Cori Bush biography: age, husband, net worth, endorsements
Kamala Harris broke one glass ceiling when she became the first woman elected vice president of the U.S., but she is not the only candidate to make history this election year. Cori Bush, a St. Louis-native and a veteran Black Lives Matter activist, made history when she became the first Black woman elected to Congress in Missouri. Here is all you need to know about the nurse, pastor, single mom, and Ferguson-made activist.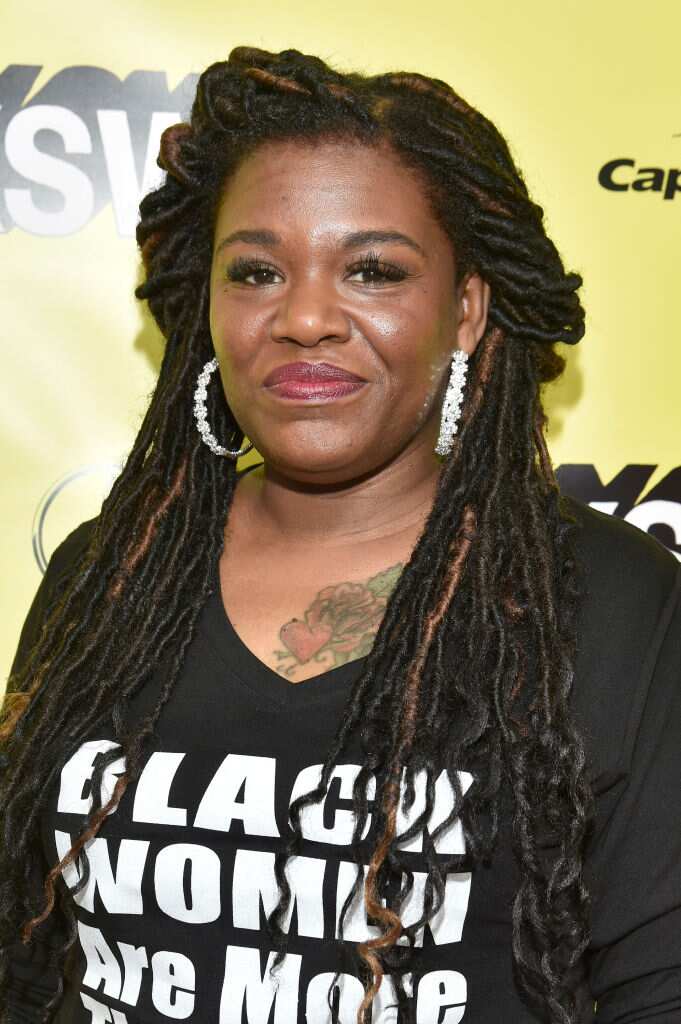 In Missouri, progressive Democrat Cori Bush made history when she became the first Black woman elected to Congress from her state. Who is Cori Bush, and what are her achievements? Here is all the interesting information about the politician.
Cori Bush profile summary
Also known as: Cori (Anika) Bush
Date of birth: 21st of July 1976
Age: 44 (as of 2020)
Birthplace: St. Louis, MO
Home city: St. Louis, MO
Family: 2 children
Nationality: American
Early life
Bush was born in St. Louis, Missouri on 21st of July 1976 to a politician father and a Computer Analyst mother.
How old is Cori Bush?
As she was born on 21st of July in 1976, she is 44 years old (as of 2020).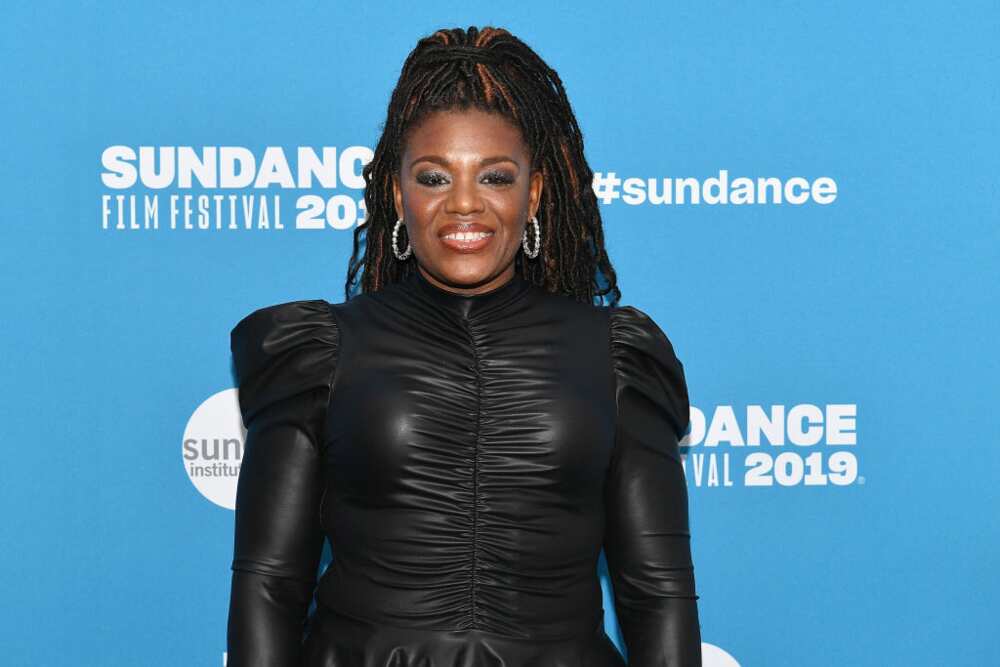 Education
Bush completed her high school education from Cardinal Ritter College Prep High School. She then attended Harris-Stowe State University from 1995 to 1996 and received a graduate RN diploma from the Lutheran School of Nursing (2005 to 2008).
Career
Cori Bush began her career as a preschool teacher. After a decade, she had worked her way up to become the school's assistant director—but she still made only $9 per hour.
She quit that job in 2001 when she became ill while pregnant with her second child. Not long after giving birth, she and her then-husband were evicted from the home they had been renting.
For several months, they lived out of the family's Ford Explorer with their 14-month-old son and newborn daughter.
Her professional experience also includes working as an ordained pastor, a registered nurse, in childcare, and as the co-director of The Truth Telling Project.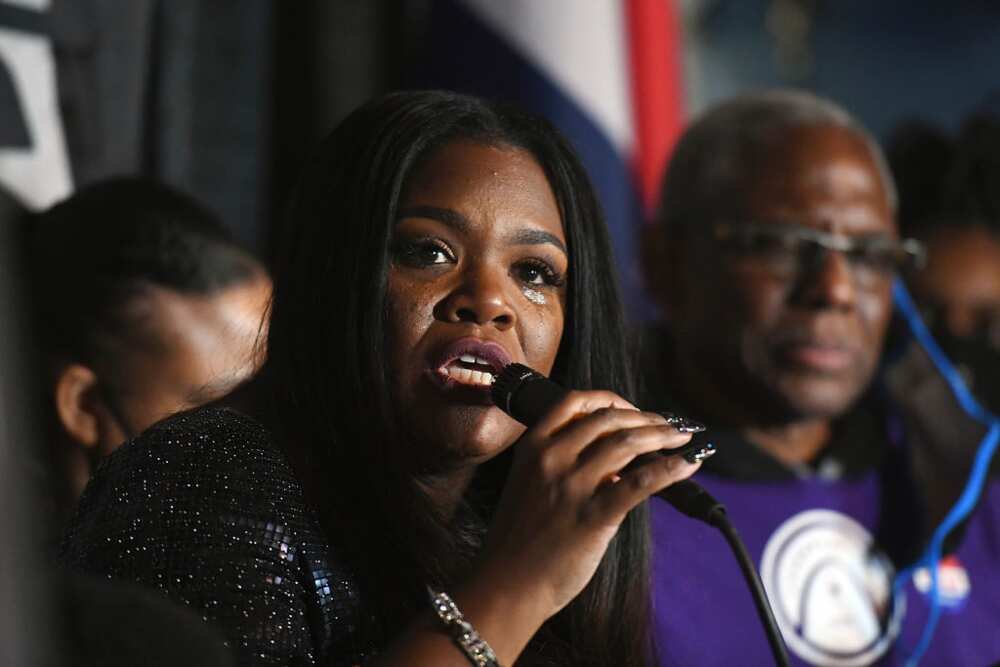 Career summary
Nursing Supervisor, Hopewell Health Center, Incorporated, 2013-present
Radio Host, "Grounded" on BlogTalkRadio
Registered Nurse, SSM Health Saint Louis University Hospital, 2008-2011
Religious, civic, and other memberships
Nonviolence 365 Ambassador, The King Center, 2015-present
Co-Director, Truth Telling Project, 2015-present
Civics Chair, Better Family Life Incorporated, Membership Association
Member, Ferguson's Women's Caucus
Organizer, Michael Brown Senior's Chosen for Change Foundation
Vice-Chairperson, Missouri Democratic Party Progressive Caucus, 2017
Pastor, Kingdom Embassy International Church, 2011-2014
Activism
Bush, a single mother, nurse and pastor, became politically active as one of the thousands of protesters marching in the streets of Ferguson, MO., in the aftermath of the 2014 police shooting of Michael Brown in the St. Louis suburb.
Cori emerged as a community leader through her work on the front lines of the Ferguson movement as a protester, as clergy, as a medic, and as a victim of police assault.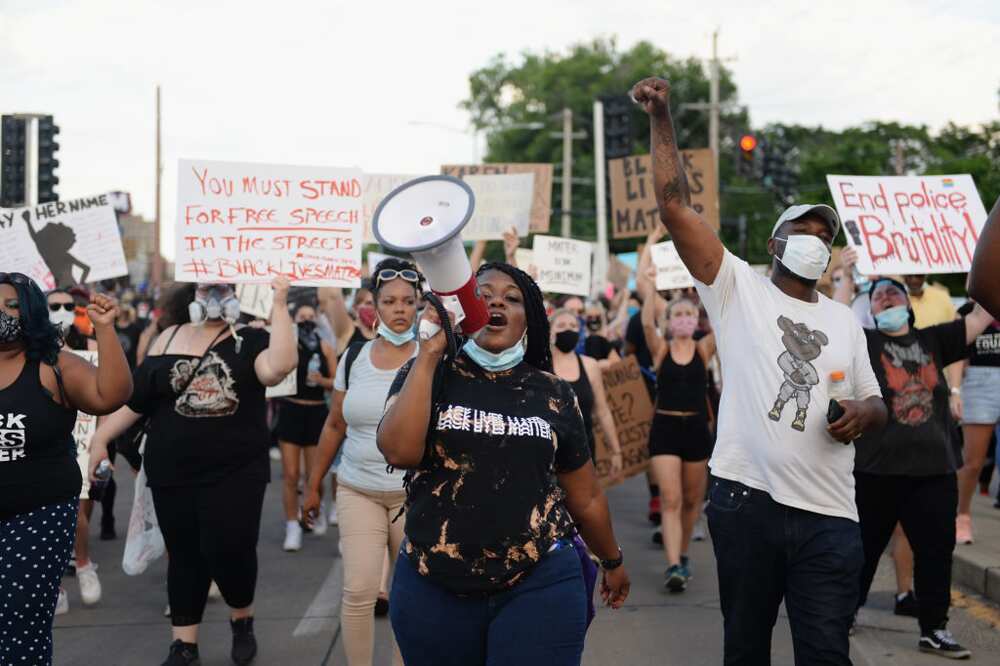 She is an international presenter on nonviolent conflict and has worked as a Nonviolence 365 Ambassador with the King Center.
Through her activism, Bush was honoured as a recipient of the 2015 Woman of Courage Award from the Emmett Till Legacy Foundation, the 2016 Delux Magazine Power 100 Award, named one of the Top 50 Women of St. Louis by Gazelle Magazine, and honoured as an Unsung Human Rights Shero by the St. Louis Coalition for Human Rights in 2017.
She also received the 2018 Community Activist award from the Missouri Association of Black Ministers.
Politics
Seeing first-hand the need for proper representation and better legislation for all, Cori ran a groundbreaking campaign for the U.S. Senate in Missouri in 2016, mobilizing thousands to engage in the political process, inspiring many to run for elected office. She was defeated in the primary election on August 2, 2016.
In 2017, she was elected the first vice-chairperson of the Missouri Democratic Party Progressive Caucus and was an organizer on the front lines of the St. Louis protests known as Expect Us.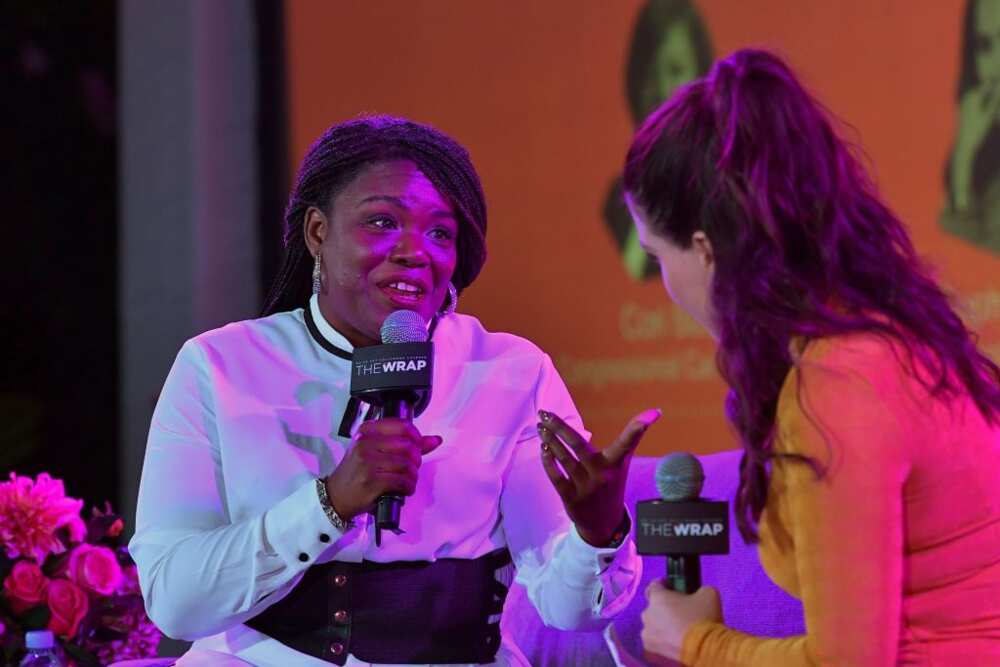 In 2018, Cori received national recognition for her aspirational campaign, centering everyday people, as she sought to become the first black congresswoman from her state, receiving endorsements from prominent leaders such as Dr. Angela Davis, Senator Nina Turner, Congressman Ro Khanna, and Shaun King. She was defeated in the Democratic primary on August 7, 2018.
This election year, Cori also ran for Congress in Missouri. Cori Bush believes in:
Supporting a living wage for all Americans and Equal Pay for women and minorities
Expanding Medicaid and reducing the costs of prescription dr*gs
Fully funding public education and improving the quality of public schools
Fair Policing and Criminal Justice Reform
Eliminating the school to prison pipeline
Tax relief for blue-collar workers and small businesses
Eliminating loopholes for corporate tax breaks
Reversing the damage done by Citizens United
Grassroots funding for political campaigns
Stabilizing Social Security for future generations
Mental Health reform aimed at reducing gun violence
Supporting veterans transitioning from deployment to the workforce
As a United States Senator, Cori Bush would immediately work to:
Increase the federal minimum wage to $15 per hour
Enforce legislation that punishes corporate criminals
Repeal trade deals that reduce jobs for the middle class
Uphold rights of privacy for women
Enforce equal pay standards for women and minorities
Pass reasonable immigration legislation
Repeal NCLB, increase curriculum reform, and decrease costs for college tuition
Increase environmental justice regulations and enforcement for poor and middle-class communities
Introduce legislation to reform police practices and policies including demilitarization
Eradicate the school to prison pipeline and over-incarceration through education reform, more funding to youth job programs, and reduction of funding to prisons
This election year, Cori was successful in her bid for Congress, and in doing so, she toppled a Missouri political dynasty that had held onto the congressional seat for a half-century but had, she said, become disconnected from the community.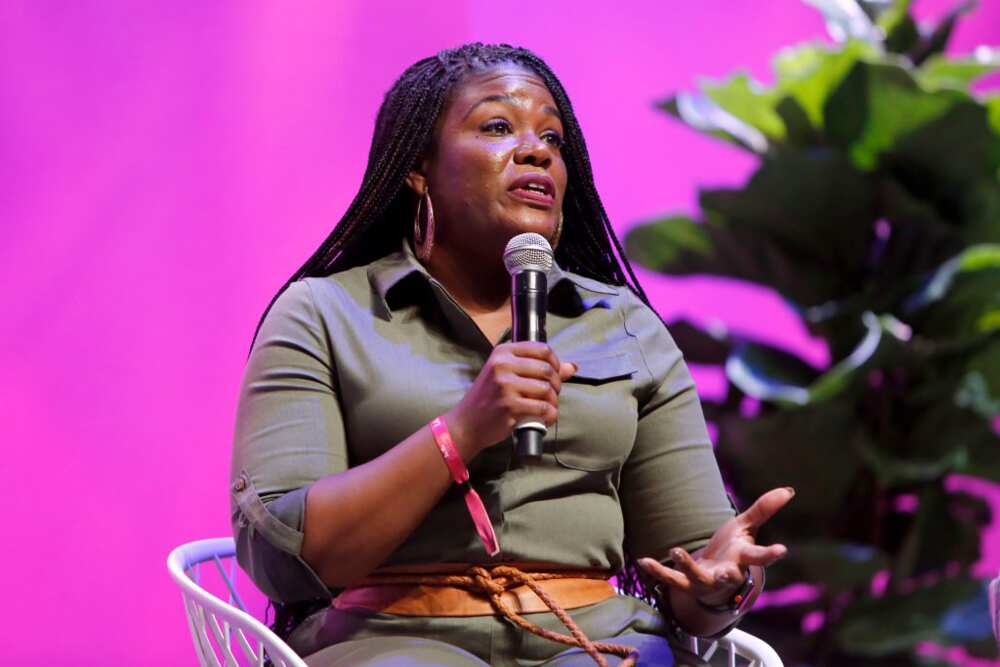 Bush told Yahoo News in a video interview two days after her victory:
"I just won this seat from a 52-year dynasty because I stood up for Black lives...I stood up for brown lives and for babies in cages. I stood up against all of the oppression and the systems that have been holding our community down for so long."
Cori Bush endorsements
This year, Cori's campaign was supported financially by Sunrise Movements, Brand New Congress and Justice Democrats.
She was also supported by the Veteran Bernie Sanders, Jamaal Bowman, Nina turner, Angela Davis, Senate Paula Jean and the famous actress Michelle Forbes.
The Cori Bush AOC documentary
On May 1, 2019, Netflix aired a documentary called Knock Down the House, which follows the campaigns of four women who ran for Congress in 2018: Alexandria Ocasio-Cortez (D-N.Y.), Amy Vilela (Nevada), Cori Bush (Missouri), and Paula Jean Swearengin (West Virginia).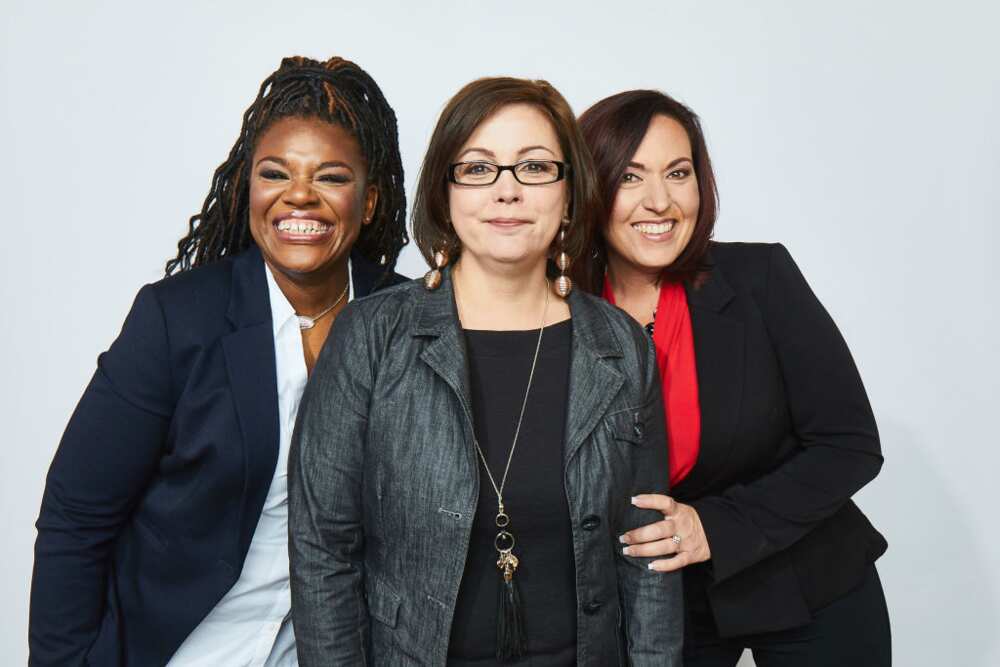 The documentary also shows how the political action committees Justice Democrats and Brand New Congress operate when they recruit and help candidates run for office.
Cori Bush net worth
Cori Bush's net worth and salary for the year are still under review, but according to sources, her net worth is close to 1 million dollars.
Cori Bush husband
Not much is known about the politician's husband. However, it is known that she is a single mother.
Cori Bush is among the phenomenal women who have broken glass ceilings in the U.S.A's November 2020 election. She is, definitely, one to emulate.
READ ALSO: Kamala Harris bio: Age, height, ethnicity, family, net worth, career
Legit.ng recently took a look into the life of U.S Vice President-elect Kamala Harris. Kamala has spent her life crashing through glass ceilings and accumulating "firsts".
She was the first female district attorney of San Francisco, the first female attorney general of California, the first Indian American in the US Senate, the first Indian American candidate of a major party to run for vice-president. Soon, she will become the first female vice-president of the United States.
Source: Legit.ng