Omar Sy biography: net worth, movies, wife, children, career
Omar Sy is an actor and writer known for Jurassic World (2015) and X-Men: Days of Future Past (2014). A charismatic actor with a gift for physical comedy, Omar Sy became an overnight sensation after his career-making performance in the French film The Intouchables (2011).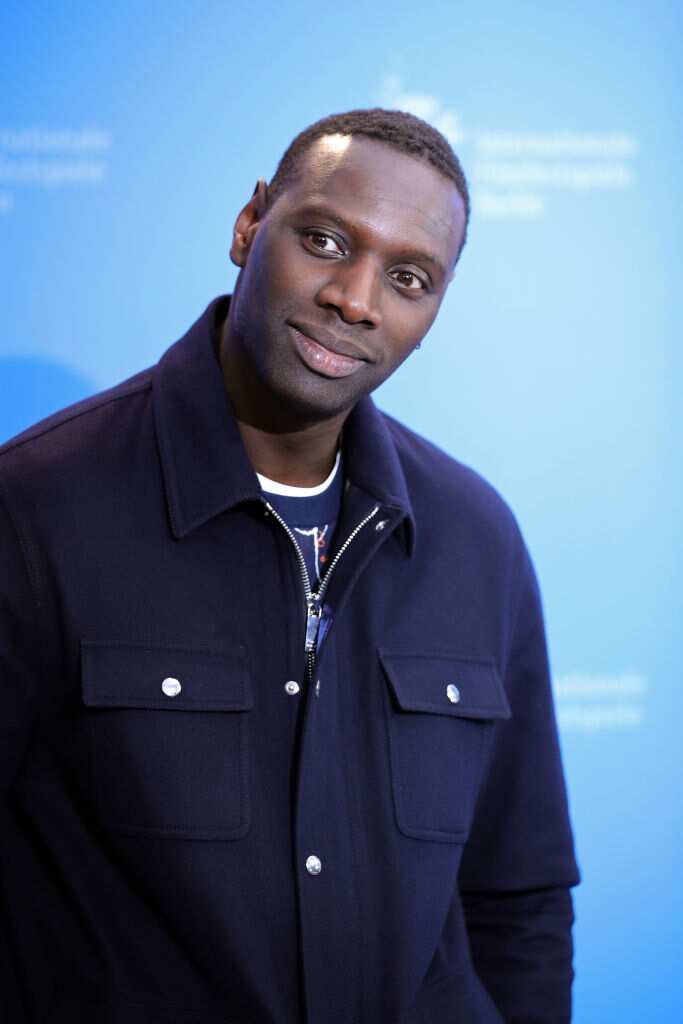 Omar Sy is a Cesar Award-winning actor for his role in the 2012 film The Intouchables, who also makes up one-half of the comedy duo Omar et Fred with Fred Testot. Popular American movies that he has been cast in include X-Men: Days of Future Past, Jurassic World, and Inferno. Here is his biography.
Profile summary
Alternate names: Fred et Omar, Omar
Date of birth: January 20, 1978
Birthplace: Trappes, Yvelines, France
Height: 6' 2¾" (1.9 m)
Weight: 83 kg (183 lbs)
Hair colour: Black
Eye colour: Black
Star sign: Aquarius
Nationality: French
Father: Demba Sy
Mother: Diaratou Sy
Occupation: Actor, Producer, Writer
How old is Omar Sy?
The actor was born on January 20, 1978. This means that he is 42 years old (as of 2020).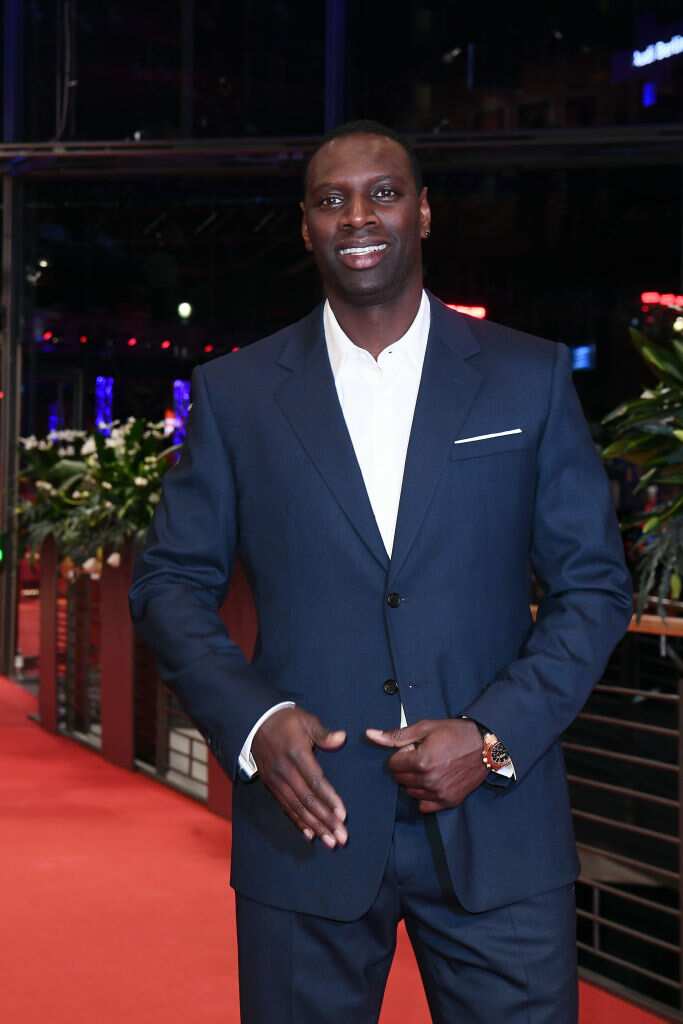 Omar Sy family and early years
Omar is the fourth of eight children born in Trappes to immigrant parents from Africa. His father is from Senegal, and his mother is from Mauritania.
Sy was raised in a low-income suburban housing project outside of Paris, France, where his mother worked as a house-cleaner, and his father worked in a factory.
Once Sy graduated from high school in 1996, he decided to follow his dreams; instead of going to college, he went straight to work.
He was focused on building a career that would help provide for both himself and his family.
His first gig was being a radio host for Radio Nova, where he met his comedic partner Fred Testot.
After his time with Radio Nova, Sy created his own TV show called Le Visiophon. He really started getting attention on stage when his TV show kicked off in France.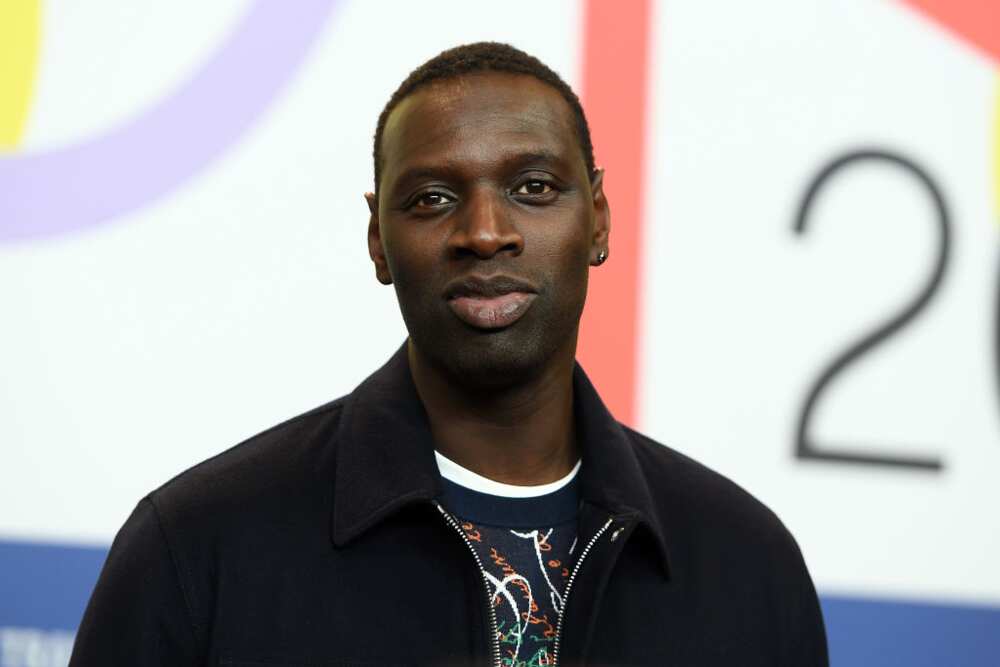 Career
Sy launched his career doing skits on a local radio station, which eventually morphed into the television series Omar et Fred, a weekly sketch-comedy show based on phony radio call-ins.
He went on to land a string of featured roles in mostly French comedies, including Nos jours heureux (2006), Tellement proches (2009), and the arthouse film Micmacs (2009), a satire on the world arms trade.
After several years playing supporting characters, Sy suddenly became the toast of European cinema after his scene-stealing performance in The Intouchables, a hit film about a wealthy quadriplegic (François Cluzet) whose life is turned upside down when he hires a rambunctious young man, just out of prison, to take care of him.
The tailor-made role transformed Sy into a marquee star who also made history by becoming the first black performer to win a César Award for Best Actor, all of which made him a bona fide celebrity even beyond his native France.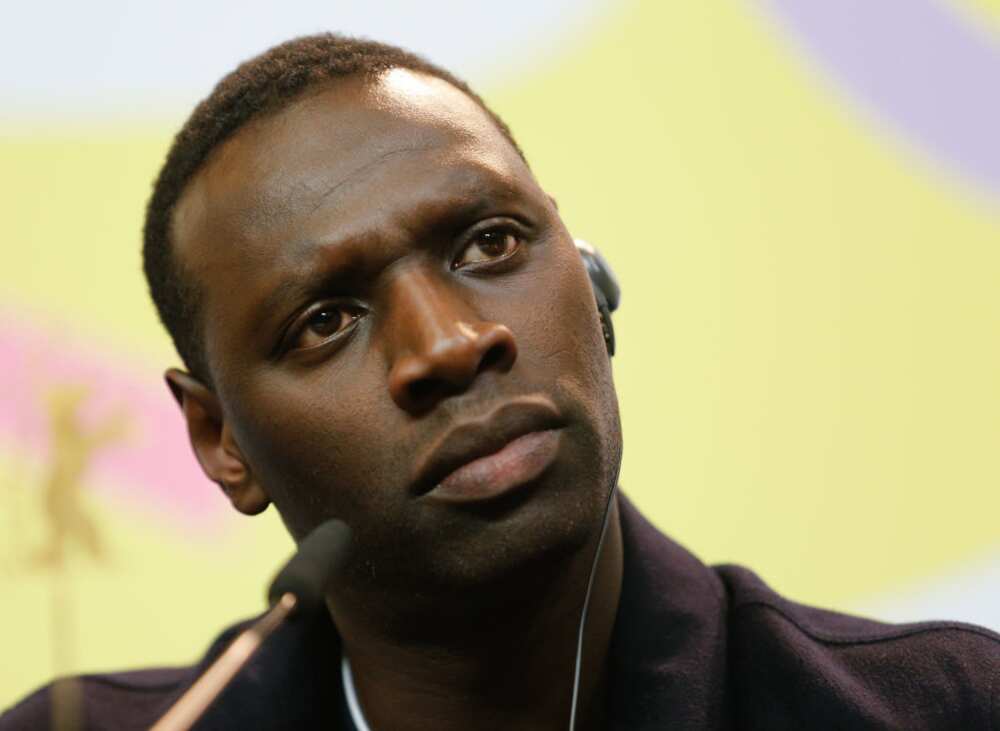 Omar Sy movies and TV shows
Here is a list of Omar Sy films and TV show appearances:
Le Chat du rabbin (pre-production) - Le chat
2021 - Arsene Lupin (filming)
2022 - Jurassic World: Dominion (post-production) - Barry Sembène
2020 - Tout simplement noir - Omar Sy
2020 - Refugee (Short) - Marwan
2020 - Night Shift - Aristide
2020 - The Call of the Wild - Perrault
2020 - The Lost Prince - Le père / Le prince
2019 - Arctic Dogs - Leopold (voice)
2019 - ForesTiVi (TV Series short)
2019 - Le chant du loup - D'Orsi
2018 - Yao - Seydou Tall
2018 - Belleville Cop - Sebastian 'Baaba' Bouchard
2017 - Knock - Knock
2017 - Transformers: The Last Knight - Hot Rod (voice)
2017 - Sahara - Ajar (voice)
2016 - Two Is a Family - Samuel
2016 - Inferno - Christoph Bouchard
2016 - Chocolat - Rafael Padilla dit Chocolat
2015 - Burnt - Michel
2015 - Jurassic World - Barry
2014 - Mune: Guardian of the Moon - Sohone (voice)
2014 - Samba - Samba Cissé
2014 - Good People - Khan
2014 - X-Men: Days of Future Past - Bishop
2013 - Mood Indigo - Nicolas
2013 - Aux Armes: AIDES (Short) - Narrator (voice)
2012 - Crazy Pink Limo (Short) - Le chippendale philosophe
2011-2012 - Fish'n Chips - Fish
2012 - On the Other Side of the Tracks - Ousmane Diakhité
2012 - Mais qui a re-tué Pamela Rose? - Mosby
2012 - Zak - Omar Sy
2012 - Les seigneurs - Wéké N'Dogo
2010-2012 - SAV des émissions
2012 - Bref.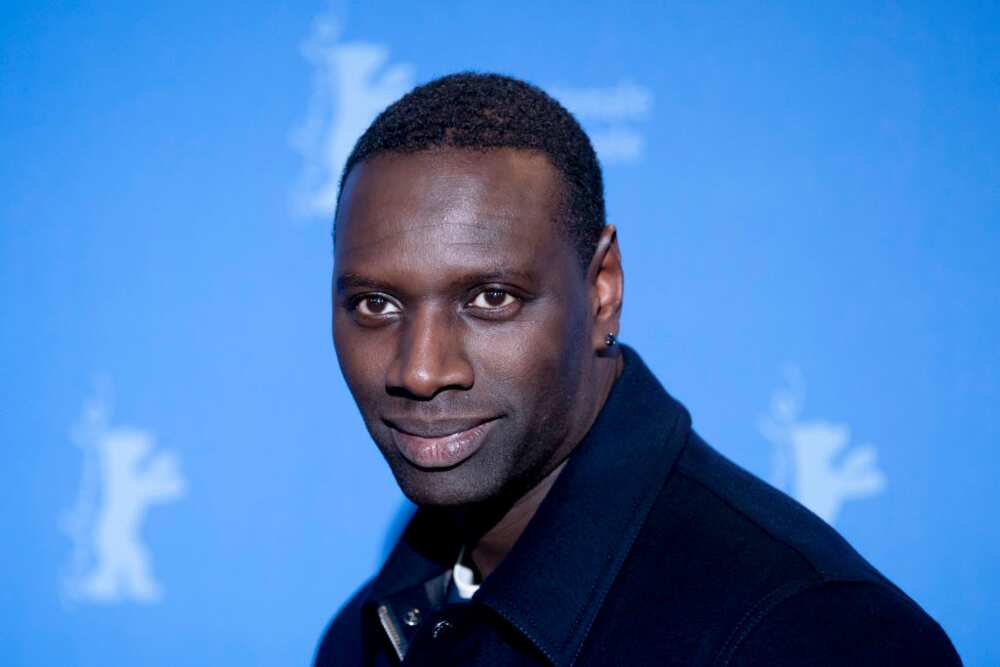 2011 - The Intouchables - Driss
2011 - The Tuche Family - Le curé de Bouzolles
2010 - Histoires de vies - Mo'
2010 - The Storytelling Show - Momo (voice)
2010 - Florence Foresti: Mother F*cker - Le chauffeur de taxi
2010 - Le pas Petit Poucet - Grand Poucet
2009 - Arthur et la vengeance de Maltazard - Snow (French version, voice)
2009 - Murphy's Law - Joachim Ortega / Père Joachim Ortega
2009 - Micmacs - Remington
2009 - Lascars - Narbé (voice)
2009 - Safari - Youssouf Hammal
2009 - Tellement proches - Bruno
2009 - Special Correspondents - Jimmy
2009 - King Guillaume - Jean-Peter
2008 - La France d'après
2008 - 2 Alone in Paris - Sammy Bouglioni
2007 - Garage Babes - Hamidou
2007 - Moot-Moot - Isidore (voice)
2006 - Those Happy Days - Joseph
2006 - Les multiples - Jimmy (voice)
2004 - Un Jean-Pierre ça peut tout faire
2004 - Le carton - Lorenzo
2004 - Coming-out (Short) - Max
2003 - Pardon aux familles... Tout ça!
2003 - The Dope - Michel Dembele, le voisin
2002 - Si j'étais lui - Gabriel
2002 - Samurai - Tyson
2002 - Dead Weight - Malian #3
2002 - Ces jours heureux - Brice
2002 - The Race - Sergent ONU
2001 - Omar et Fred - Omar / Various Characters
2001 - La concierge est dans l'ascenseur (Short)
2001 - Don't Die Too Hard! - Le taxi
2000 - Granturismo (Short) (voice, as Omar)
2000 - La cape et l'épée - Le ménestrel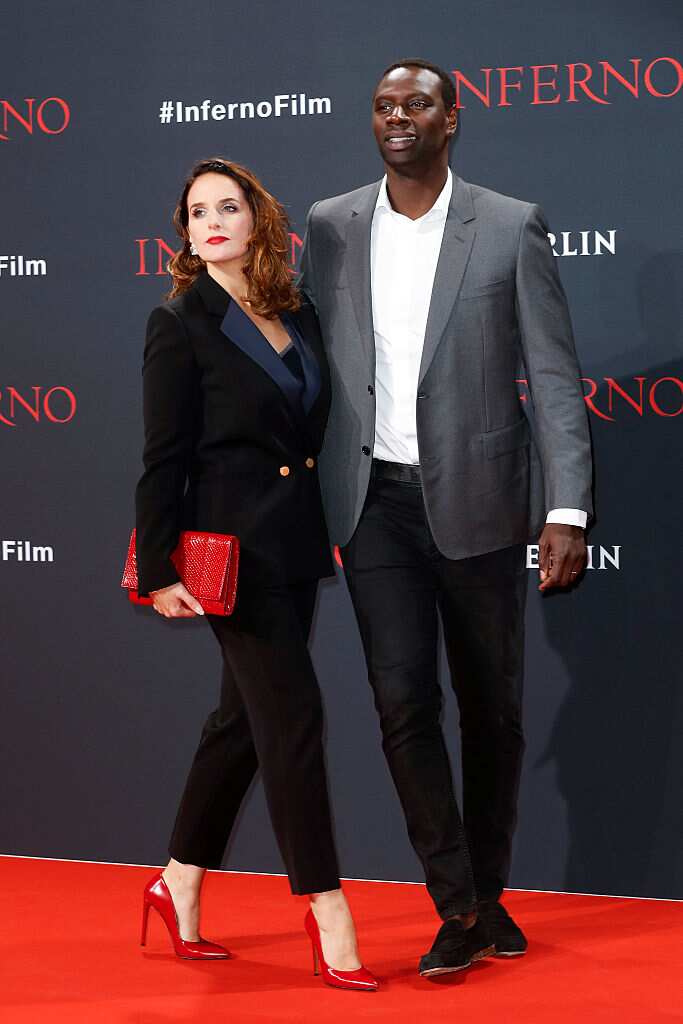 Awards and nominations
The actor has 8 award wins 7 nominations to his name. He has won the following awards so far:
2012 - César Awards - Best Actor (Meilleur acteur)
2012 and 2017 - Globes de Cristal Awards, France - Best Actor (Meilleur acteur)
2012 - Lumiere Awards, France - Best Actor (Meilleur comédien)
2007 - NRJ Ciné Awards - Best Young Talent in a Debut Film (Meilleur djeun's qui débute)
2013 - Santa Barbara International Film Festival - Virtuoso Award
2011 - Tokyo International Film Festival - Best Actor Award
2012 - Étoiles d'Or, France - Best Male Newcomer (La révélation masculine)
How much is Omar Sy net worth?
According to Answers Africa, his net worth is guesstimated at $3 million. Here is a breakdown of the amounts he received for some of his most popular appearances:
Intouchables (2011) - €1,790,000
Les seigneurs (2012) - €400,000
Is Omar Sy married?
Yes, he is. Omar Sy wife is Hélène Sy. The actor has been married to Hélène since July 6, 2007. Before getting married, the two dated for 10 years.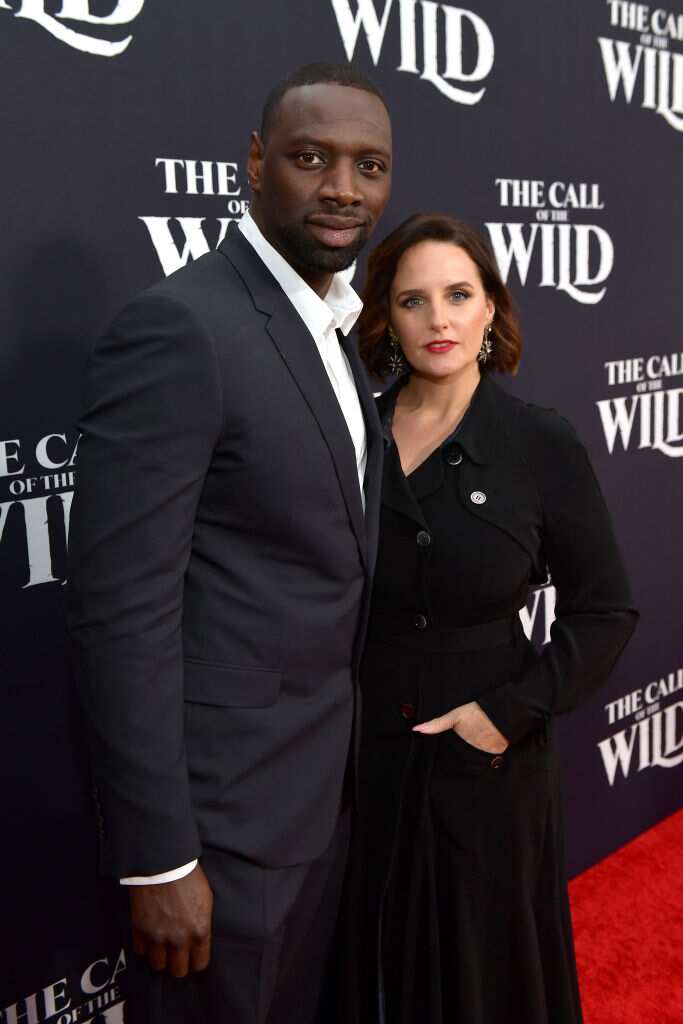 Omar Sy children
Omar and Hélène Sy have five children, three girls and two boys (Tidiane and Alhadji).
Sy's last daughter, Amani-Nour, was born in Los Angeles, where the family has lived since 2012.
How tall is Omar Sy?
The actor is quite tall. According to his IMDb page, he is 6' 2¾" tall, translating to 1.9 metres or 190 centimetres.
Omar Sy is a skilled actor whose exceptional talent has seen his fame cross borders. He is worth all the accolades he has won plus more.
READ ALSO: Jesse Tyler Ferguson bio: age, net worth, husband, movies and TV shows
Legit.ng recently reported about the life of Jesse Tyler Ferguson, who is known for playing Mitchel Pritchett in Modern Family.
The actor is a five-time Primetime Emmy nominee and one of the celebrities who have been advocating for LGBTQ+ rights in the USA.
Source: Legit.ng