Jenifer Lewis bio: age, net worth, husband, daughter, Black-ish
Jenifer Lewis is a professional American actress known for various notable movie and TV roles. She is also a singer, comedian, and activist. Jenifer has been in the entertainment industry for more than three decades. She is currently starring as Ruby Johnson in Black-ish, which is an Emmy-winning hit TV show.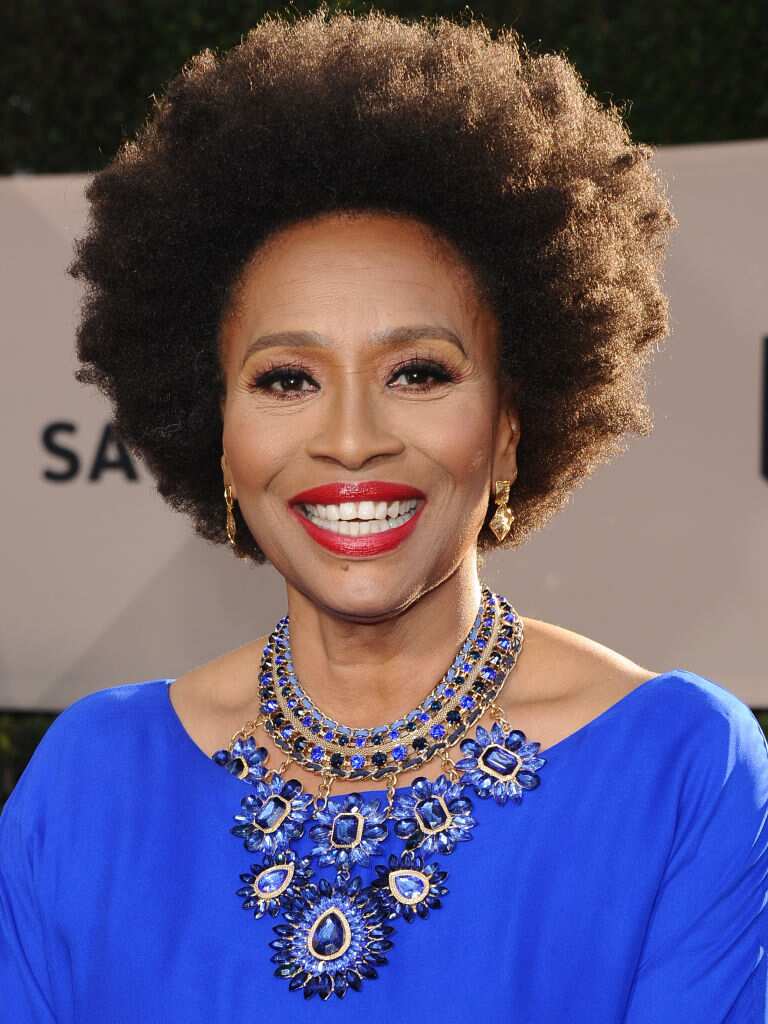 Often, Jenifer Lewis features as a mother in many movies and TV shows. For this reason, she is popularly known as The Mother of Black Hollywood, which is also a title for her memoir. Her journey to stardom, however, has been filled with numerous challenges, including mental illness.
The actress is, undoubtedly, a successful and familiar face in Hollywood. However, how much can you tell about her? Jenifer Lewis biography has it all.
Jenifer Lewis profile summary
Birth name: Jenifer Jeanette Lewis
Nickname: The Mother of Black Hollywood
Date of birth: 25th January 1957
Place of birth: Kinloch, Missouri, USA
Age: 63 years old (as of 2020)
Zodiac sign: Aquarius
Parents: Edward James and Dorothy Lewis
Height: 5' 5½" (1.66 m)
Occupation: Actress, singer, comedian, activist
Nationality: American
Jenifer Lewis bio
Jenifer Jeanette Lewis was born on 25th January 1957 in Kinloch, Missouri, in the USA. She was born into the family of Edward James and Dorothy Lewis. Young Jenifer Lewis was brought up by her mother alongside her seven siblings.
She was the last born in the family, and her mother worked tirelessly to raise them. In an interview with Sanders, the legendary actress described her mother as a great woman. She worked two to three jobs to have food on the table.
Her passion for entrainment started at a tender age. Interestingly, she began to sing in church at the age of 5. Her first performance, precisely, made her realize the path she wanted to take in life.
Education background
First, she attended Kinloch High School. Later, she proceeded to Webster University, which is based in Webster Groves. In 2015, she received her honorary degree from the university.
How old is Jenifer Lewis?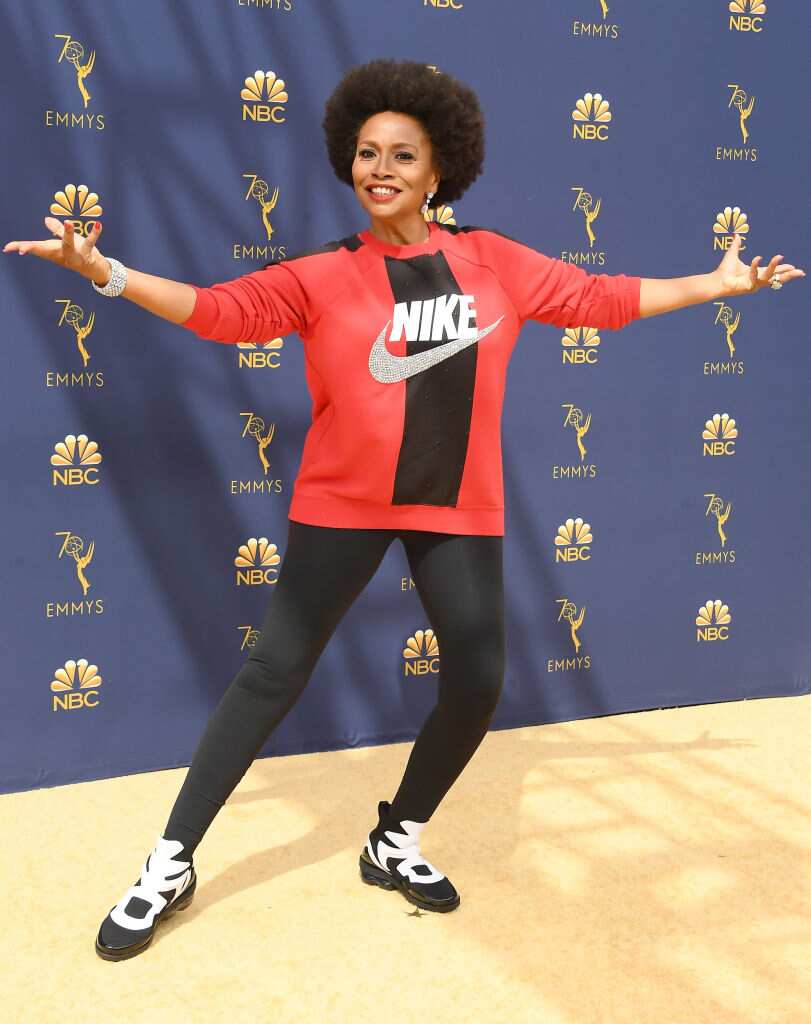 As of 2020, Jenifer Lewis age is 63. She celebrates her birthdays on 25th January.
Career
The Black-ish actress boasts of a successful career that stretches back to 1988. Like most legendary entertainers, she started her career at Broadway.
At first, she was more into music than acting. She started taking minor roles in musical shows such as Dreamgirls and Eubie. Later, she landed her first onscreen role on Beaches in 1988, which is a comedy-drama film.
The actress has since appeared in numerous television shows and movies. In most instances, she stars as a mother. The role has earned her The Mother of Black Hollywood title.
TV shows
Jenifer Lewis movies and TV shows are, undeniably, loved by many people. She is a hilarious actress hence exciting to watch. Some of her popular TV shows include:
Stat (1991) - Felicia Brown
Sunday in Paris (1991) - Taylor Chase
Murphy Brown (1990 - 1990) - Sales Person
Dream On (1992) - Carolyn
In Living Color (1993) - Snookie
A Different World (1990 - 1993) - Dean Dorothy Dandridge Davenport / Susan Clayton
Roc (1993) - Charlaine
Moon Over Miami (1993) - Aurora Tyler
Lois & Clark: The New Adventures of Superman (1994) - Mystique
Deconstructing Sarah (1994) - Betty
Rebel Highway (1944) - Amanda Baldwin Cooper
Friends (1994) - Paula
New York Undercover (1995) – Medina
Hangin' with Mr Cooper (1993 – 1995) - Georgia Rodman
Living Single (1995) - Delia Deveaux
Courthouse (1995) - Judge Rosetta Reide
The Fresh Prince of Bel-Air (1991 – 1996) - Aunt Helen
Cosby (1996) - Bernice
Promised Land (1997) - Queenie
Touched by an Angel (1997) - Queenie
Moesha (1999) - Mrs Biggs
Grown Ups (1999) - Melissa's Mother
For Your Love (1998 – 2000) - Mel and Reggie's Mother / Sylvia Ellis
Bette (2000) - Inez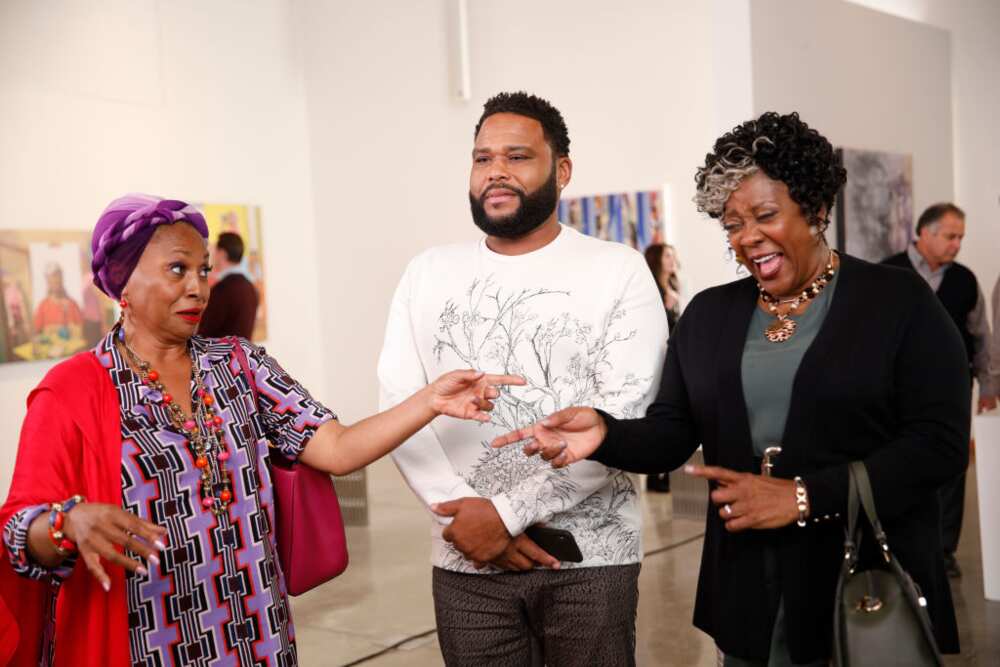 Family Affair (2002) - Mrs Summers
The Proud Family (2003) - Aunt Spice
That's So Raven (2004) - Vivian Baxter
Strong Medicine (2002 – 2006) - Lana Hawkins
Girlfriends (2002 – 2006) - Veretta Childs
Day Break (2007) - Elizabeth Hopper
Shark (2007) - Ellie Broussard
Meet the Browns (2009 – 2010) - Vera Brown
American Dad! (2011) - Lessie
State of Georgia (2011) - Patrice
The Boondocks (2014) - Boss Willona
Tales from Radiator Springs (2013 – 2014) - Flo
The Exes (2015) - Caren Dupree
Instant Mom (2015) - Delois
Twenties (2020) - Jenifer Lewis
Black-ish (2014-2020) - Ruby / Ruby Johnson / Rosy
Jenifer Lewis movies
They include:
Beaches (1998) - Diva
Sister Act (1992) - Michelle
Frozen Assets (1992) - Jomisha
What's Love Got to Do with It (1993) - Zelma Bullock
Poetic Justice (1993) - Annie
Undercover Blues (199) - Cab Driver
Shake, Rattle and Rock! (1994) - Amanda
Last Days of Russell (1994) - Aunt Yvette
Renaissance Man (1944) - Mrs. Coleman
Corrina, Corrina (1944) - Jevina
Panther (1995) - Rita
Dead Presidents (1995) - Mrs. Curtis
The Preacher's Wife (1996) - Margueritte Coleman
The Mighty (1998) - Mrs. Addison
Mystery Men (1999) - Lucille
Cast Away (2000) - Becca Twig
Dancing in September (2000) - Judge Warner
Juwanna Mann (2002) - Aunt Ruby
Nora's Hair Salon (2004) - Nora Harper
Who's Your Caddy? (2007) - C-Note's Mom
Meet the Browns (2008) - Vera
Hereafter (2010) - Candace
Baggage Claim (2013) - Catherine
The Wedding Ringer (2015) - Doris Jenkins
Nominations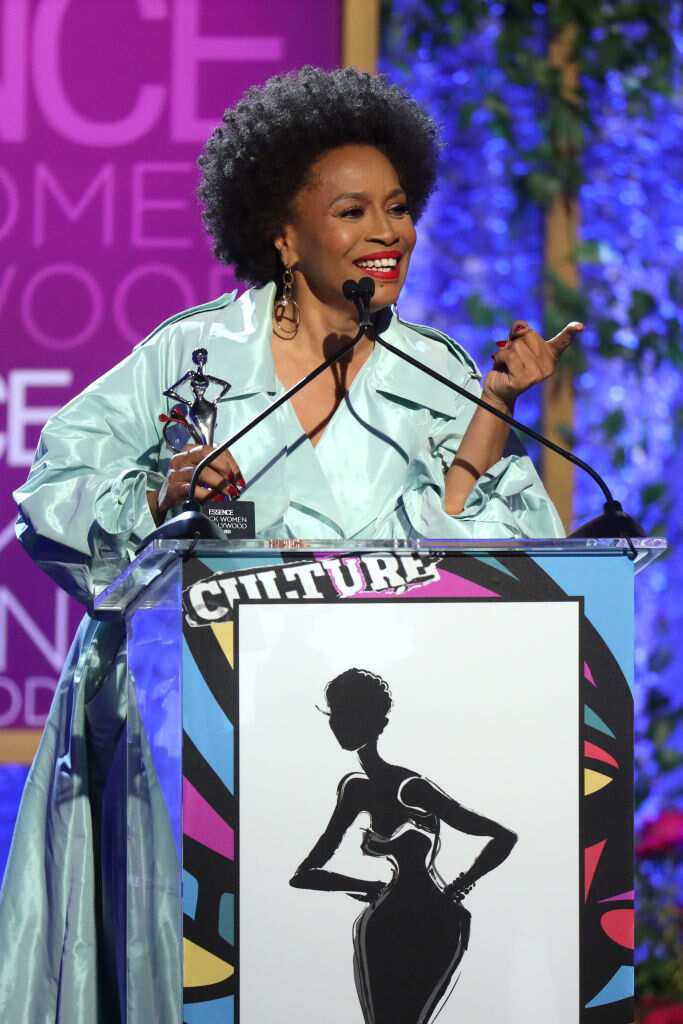 Lewis has been nominated sixteen times since she started acting. Some of the nominations include:
1995: Image Awards (NAACP) - Outstanding Supporting Actress in a Motion Picture (What's Love Got to Do with It).
1997: Image Awards (NAACP) - Outstanding Supporting Actress in a Motion Picture (The Preacher's Wife).
2000: Black Reel Awards - Network/Cable - Best Actress (Jackie's Back!)
2010: Annie Awards - Voice Acting in a Feature Production (The Princess and the Frog).
2012: Acapulco Black Film Festival - Outstanding Television or Mini-Series Performance, Female (Five).
2014: Acapulco Black Film Festival - Best Ensemble Cast (Baggage Claim).
2018: Black Reel Awards - Outstanding Voice Performance (Cars 3).
2017 and 2018: Screen Actors Guild Awards - Outstanding Performance by an Ensemble in a Comedy Series (Black-ish).
Awards
Jenifer Lewis Blackish role has earned her three awards, which are:
2017, 2018, and 2019: Black Reel Awards for Television - Outstanding Supporting Actress, Comedy Series.
In 2019, she was also among the women honoured with an Essence Black Women in Hollywood award.
Jenifer Lewis net worth
The Black-ish actress has an estimated net worth of $2 million. Her primary source of income is acting.
Who is Jennifer Lewis husband?
According to IMDb, Jenifer Lewis husband is Arnold Byrd. She has been married to him from 2012.
Is Jenifer Lewis still married? Currently, the actress is single. In a Breakfast Club Power interview, in 2018, she revealed that she has never been married. However, she admitted that she had been engaged four times.
Jenifer is a proud mother of one – a daughter. The name of Jenifer Lewis daughter is Charmaine Lewis. She met Charmaine in the Big Sister, Big Brother program. She adopted her at the age of 12, and she is 32 years old as of 2020.
Jenifer Lewis is a successful actress with an outstanding record. She has appeared in more than 100 movies and TV shows, making her a sweetheart for many people. Apart from being "The Mother of Black Hollywood," Jenifer is also a parent to a gorgeous daughter.
READ ALSO: Niles Fitch biography: Who plays young Randall on This Is Us?
Legit.ng recently shared an informative article about Niles Fitch, who is a young American actor. The 19-year-old has appeared in numerous notable films and TV shows. Currently, he is starring as young Randall on This Is Us.
Nile has also appeared in Social Distance (2020) as Lee Graham, Drunk History (2019) as Michael Patrick, and Army Wives (2013) as Dauce. As of 2020, his net worth is estimated to range between $600,000 and $700,000.
Source: Legit.ng