Jodi Lyn O'Keefe bio: age, height, net worth, movies and TV shows
Jodi Lyn O'Keefe is well-known for her role as Cassidy on "Nash Bridges", and she is famous for more than just that. What else is so interesting about this woman?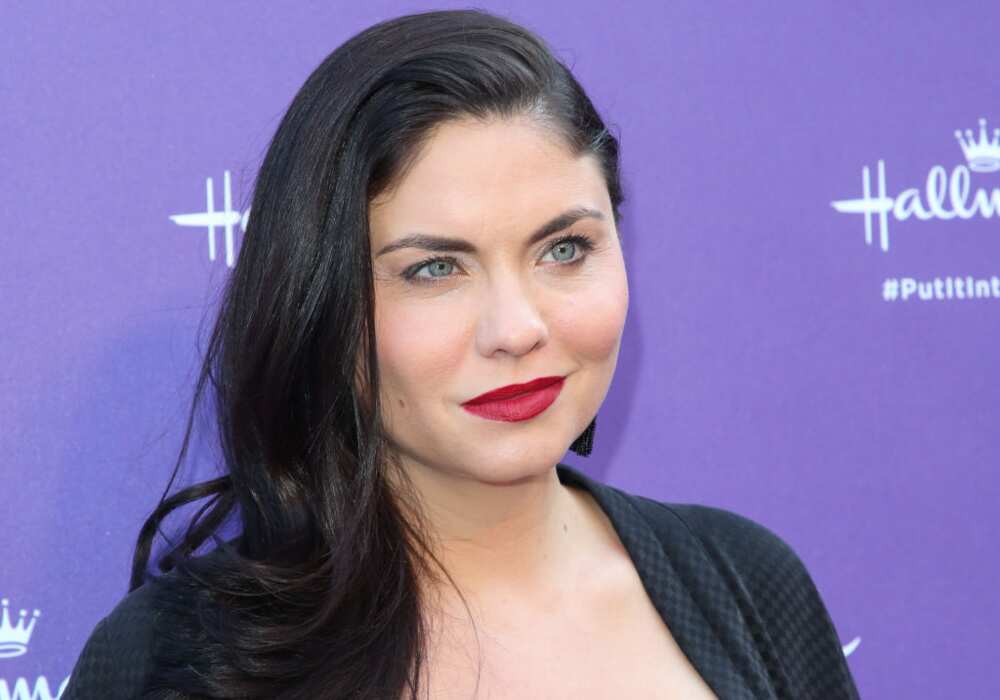 This gorgeous actress has a natural talent and an ability to captivate the viewers to the screen when she is on it. There is much more to her life story than it may seem.
Profile summary
Full name: Jodi Lyn O'Keefe
Birthday: October 10, 1978
Age: 42 years old (as of 2020)
Height: 5 feet 8.5 inches (1 m 74 cm)
Nationality: American
Birthplace: Cliffwood Beach, New Jersey, United States
Occupation: Actress, fashion designer, model
Parents: Noreen and Jack O'Keefe
Jodi Lyn O'Keefe biography
The actress was born in Cliffwood Beach, New Jersey, United States, on October 10, 1978. This means her age is 42 years as of 2020.
She was born to Jack O'Keefe, the director at the medical company Merck, and his wife, Noreen. The girl had a knack for modeling from a young age, and started her fruitful career when she was only 8.
The girl studied at St. John Vianney High School, which she eventually graduated from. In her junior year, she got busy with her first movie ventures, so she had to complete her education in a distance format.
Her big debut was in 1998, when she appeared in her first film "Halloween H20: 20 Years Later". Her breakthrough role was the part of mean high school girl Taylor Vaughan in "She's All That", a 1999 teenage romantic comedy.
From 1996 to 2001, she starred in one of her first big works, "Nash Bridges", where she portrayed Cassidy. Over time, she has appeared in multiple TV shows, namely "Two and a Half Men", "Charmed", and "The Big Bang Theory".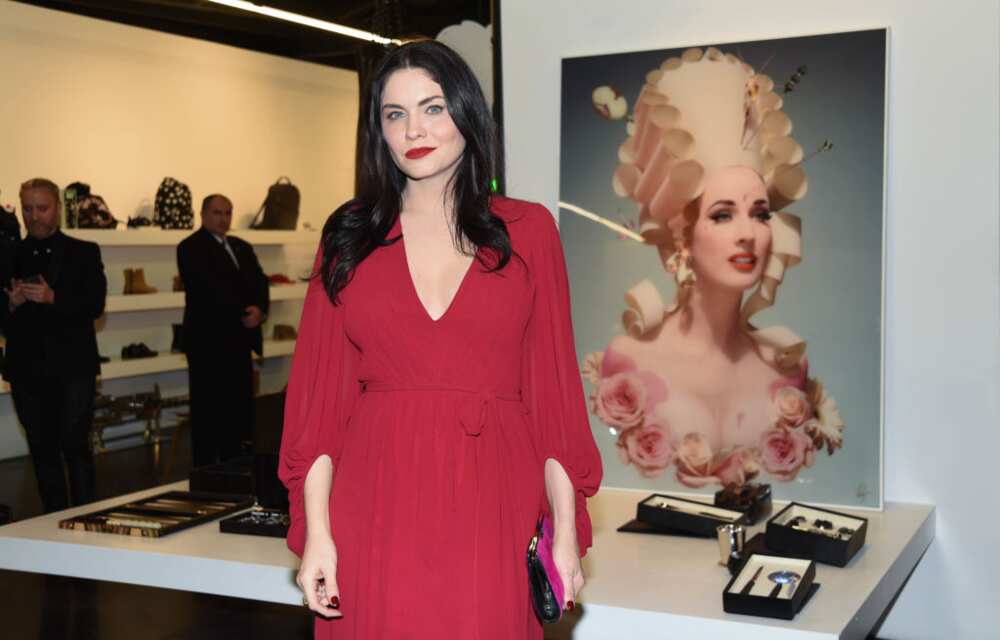 2007 was the year when she was cast on the serial drama "Prison Break", where she played Gretchen Morgan in third and fourth seasons. 2014 was a productive year for the actress, as she was cast in the sports drama series "Hit the Floor", the movie "Merry ExMas", and the teen drama series "The Vampire Diaries".
Apart from acting, she is a huge fashion enthusiast. Among her ventures is a clothing line "Queen George Clothing" and jewelry line "Q", both of which she designed herself.
Jodi Lyn O'Keefe movies and TV shows
Many people wonder who plays Taylor Vaughan in "She's All That" and this leads them to discovering Jodi, yet the actress has many more iconic parts that she is known for.
Over the years, Jodi O'Keefe has portrayed important and secondary roles in countless movies and TV shows.
Here is her movie filmography:
Halloween H20: 20 Years Later (1998)
She's All That (1999)
The Crow: Salvation (2000)
Whatever it Takes (2000)
Devil in the Flesh 2 (2000)
Falling in Love in Pongo Ponga (2002)
Red Rover (2003)
Out for Blood (2004)
Mummy an' the Armadillo (2004)
Venice Underground (2005)
American Identity (2007)
Frozen Ground (2013)
Merry ExMas (2014)
Edge of Fear (2018)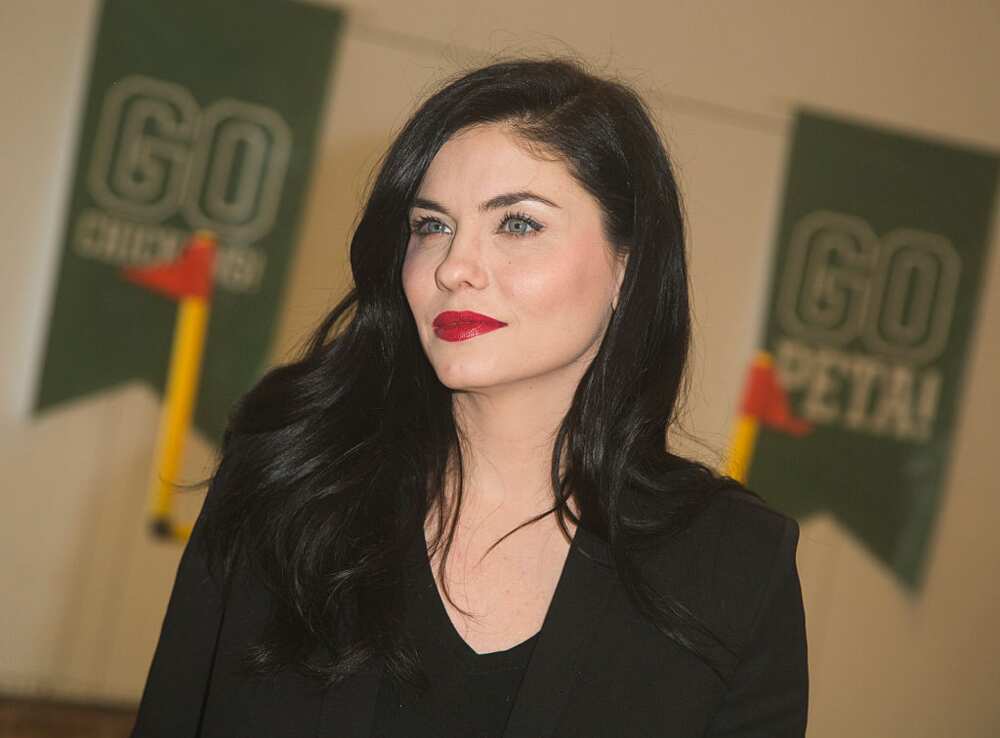 In addition to this, the dark-haired actress has played multiple parts in television productions.
Another World (1995)
Nash Bridges (1996-2001)
Happy Hour Herself (1999)
Dharma & Greg (2002)
George Lopez (2002)
The Pool at Maddy Breaker's (2003)
Tru Calling (2004)
The Help (2004)
Charmed (2004)
Boston Legal (2004-2005)
Two and a Half Men (2004-2005, 2010-2011)
Eve (2005)
Adopted (2005)
Three Wise Guys (2006)
Halloween: 25 Years of Terror (2006)
The Evidence (2006)
Criminal Minds (2006)
The 12th Man (2006)
CSI: NY (2007)
Raines (2007)
The Call (2007)
Prison Break (2007-2009)
The Big Bang Theory (2009)
Prison Break: The Final Break (2009)
Lost (2010)
Soul Fire Rising (2010)
Class (2010)
Law & Order: LA (2011)
Exposed (2011)
The Finder (2012)
Castle (2012)
A Nanny's Revenge (2012)
The Exes (2013)
Stalkers (2013)
Wall Street (2014)
The Vampire Diaries (2014-2015, 2017)
Hit The Floor (2014-2018)
Lucifer (2016)
Legacies (2018)
What is Jodi Lyn O'Keefe worth?
Due to her various movie roles and the high paycheck she gets for each of them, this actress has earned a fortune. Jodi Lyn O Keefe net worth is estimated to be $4 million, according to Wealthy Persons.
Jodi Lyn O'Keefe hot pictures
This celebrity is the embodiment of elegance and beauty. Every picture of hers demonstrates how lovely she is, and how charismatic her presence can be.
Throughout the article, you can view some Jodi Lyn O Keefe hot pictures that you will appreciate.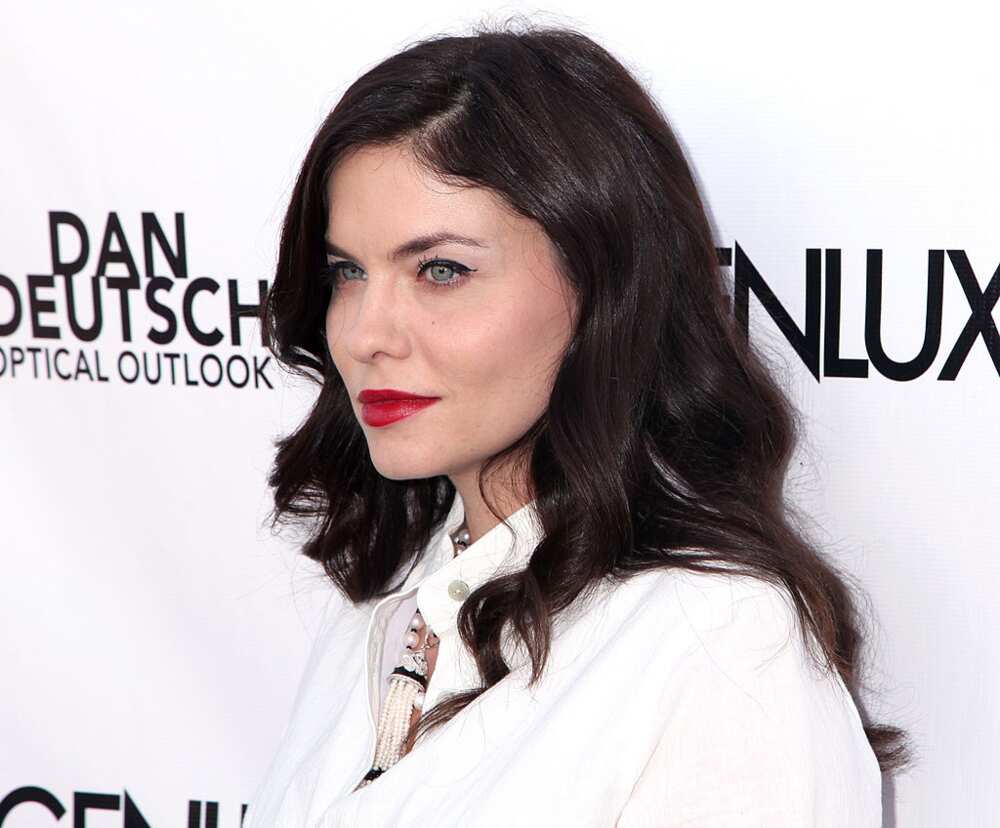 The talent and personality of Jodi Lyn O'Keefe shines through in every movie that she portrays a role in. This successful actress is very hardworking and determined in everything she does.
READ ALSO: Monique Coleman bio: Age, net worth, husband, movies and TV shows
Monique Coleman's breakthrough role was her appearance in "High School Musical", where she played the role of Taylor McKessie. However, there are more reasons for her fame.
What other ventures does Monique pursue, and what good does she do for charity? Discover everything about this bright young woman in this article by Legit.ng.
Source: Legit.ng