Amber Rose bio: age, ethnicity, parents, tattoos, net worth
Amber Rose is a model, television personality and actress from the United States. She is one of the most vibrant characters in Hollywood, and her life story is a series of bold choices and decisions. Who is Amber Rose?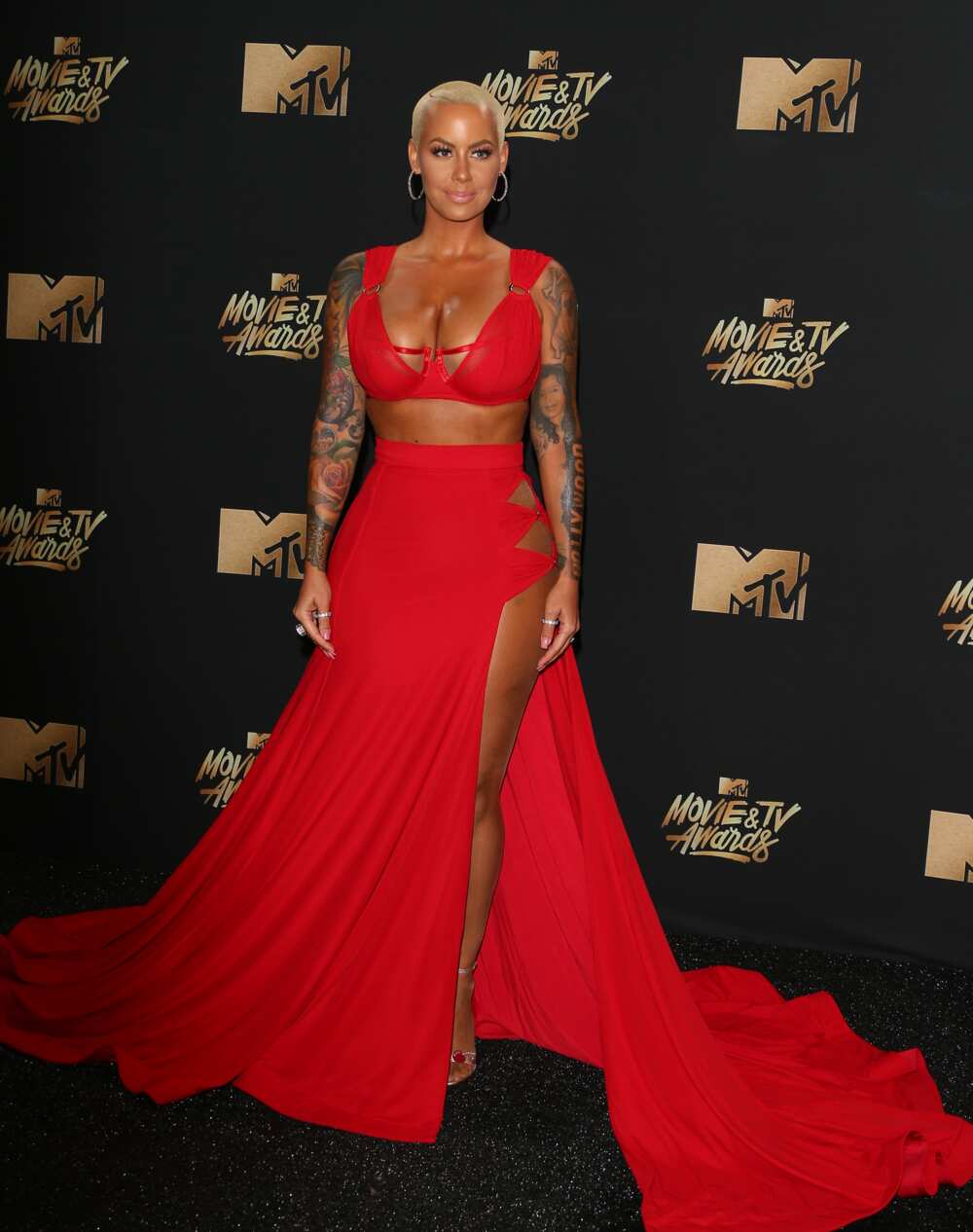 The actor has a super-hot body that has attracted many successful icons from the music industry.
Profile summary
Name: Amber Levonchuck
Date of birth: October 21st, 1983
Age: 37 years (as of 2020)
Nationality: American
Amber Rose ethnicity: Black, Portuguese, Irish, and Italian
Profession: Model, television personality, and actress
Height: 5 feet and 7 inches
Siblings: Antonio Hewlett (Brother)
Children: Sebastian Taylor Thomaz and Slash Electric Alexander Edwards
Amber Rose biography
Here is everything you need to know about the model's life, including details about her career and personal life.
Background
How old is the celebrity? Amber Rose age is 37 years as of the year 2020. She was born on October 21st, 1983 in Philadelphia, Pennsylvania, the USA. Amber Rose parents are Dorothy and Michael Levonchuck.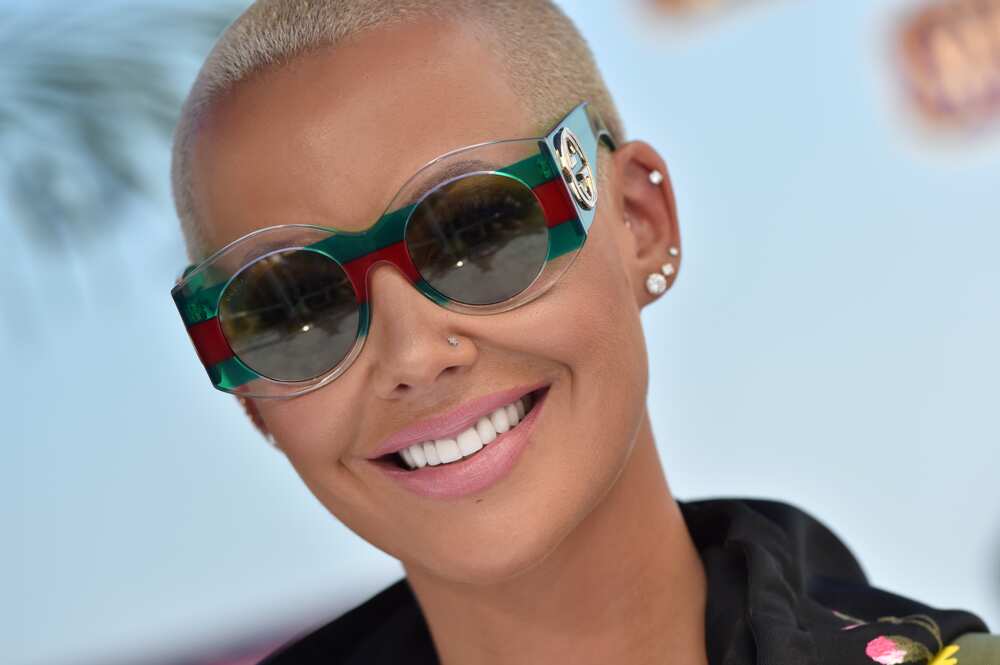 Her mother is of Cape Verdean African and maternal Scottish descent from Ayrshire, while her father is of Irish and Italian origin.
She has a brother whose name is Antonio Hewlett.
Career
The actress started her career at a younger age. She started working as an exotic dancer at the age of 15 to provide for her family after her parents divorced.
She made her first screen appearance in Ludacris's music video titled What Them Girls Like which marked a milestone in her career. She captured the attention of many, including Kanye West, the famous rapper and singer.
The impressive lady has worked in modelling and acting world and has earned a lot of good reputation from all over the world.
Her career began to rise, and after posing for a Louis Vuitton print advertisement featuring West's sneaker collection, she gained further exposure. She has appeared in various music videos and television shows and also signed to a modelling agency.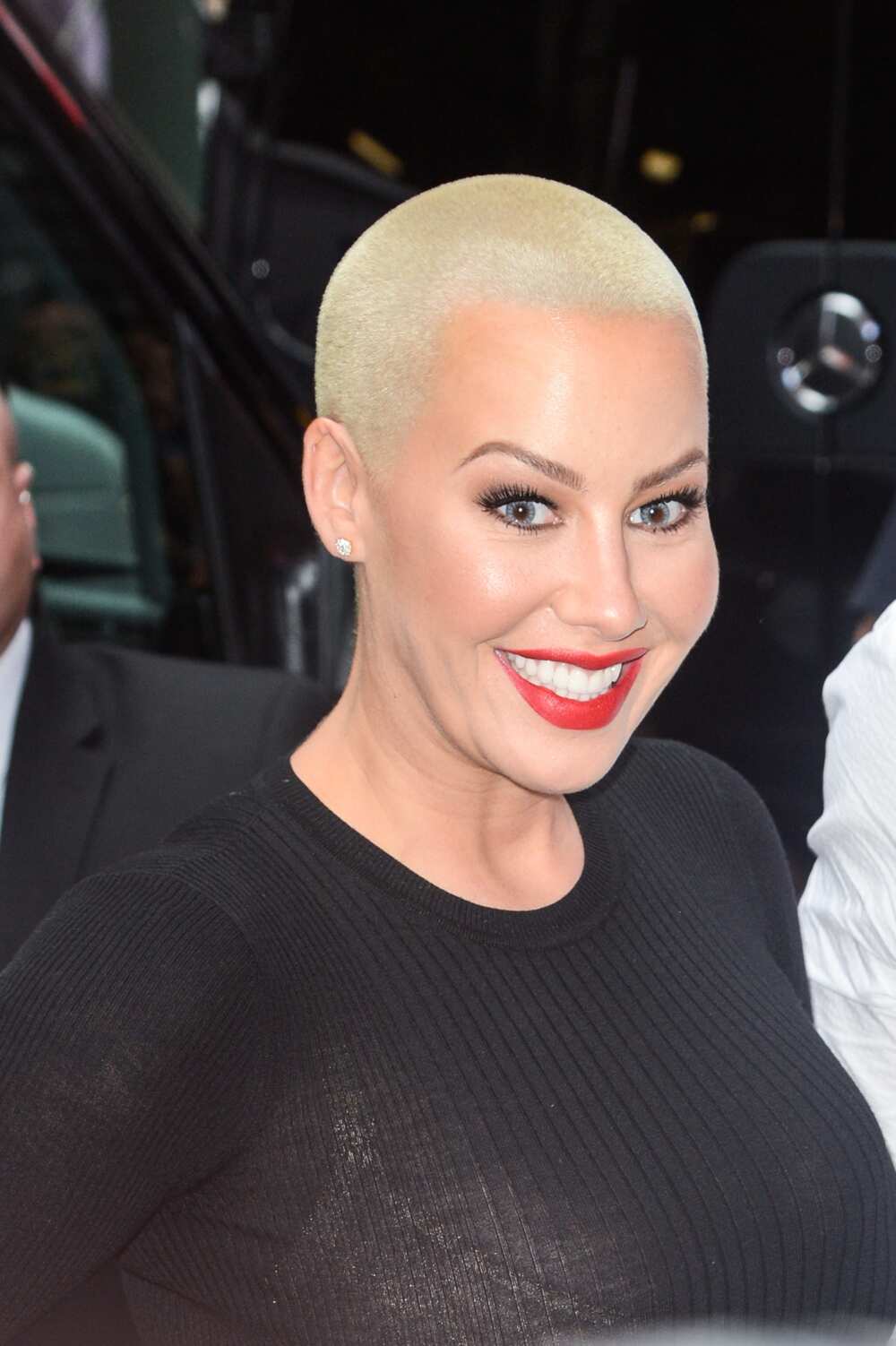 She is also a rapper; she released her two singles called Fame featuring Wiz Khalifa and Loaded in the year 2012.
She also launched an eyewear line in 2009 which she later on expanded to other fashion merchandise like bags, jewellery and clothing. She has also written several books based on her life story.
In 2016, she started her talk show titled, The Amber Rose Show. She also started hosting a syndicated radio call-in a program called Loveline.
Here is a list of some of the numerous television shows and films she has appeared in.
A Haunting(2007) as Jessie
Better Off Alone(2008) as Jennifer
The Hills (2010)
Master of the Mix(2011-2012) as Judge
Gang of Roses II: Next Generation(2012) as Tara
School Dance (2014) as MaryWanna
Selfie (2014) as Fit Brit
Sister Code (2015) as Lexi
Black-ish (2015) as Dominique
Hollywood Medium with Tyler Henry (2016)
What Happened Last Night(2016) as Melanie
The Eric Andre Show(2016)
Dancing with the Stars (2016)
Hell's Kitchen (2019)
Dating history
Rose dated Kanye West for two years, starting in 2008. She later on dated Wiz Khalifa in early 2011. The couple got engaged on March 1st, 2012, and married on July 8th, 2013.
They have a son called Sebastian Taylor Thomas, who was born on February 21st, 2013. Amber Rose son is currently seven years old as of the year 2020. On September 22nd, 2014, she filed for divorce from Khalifa.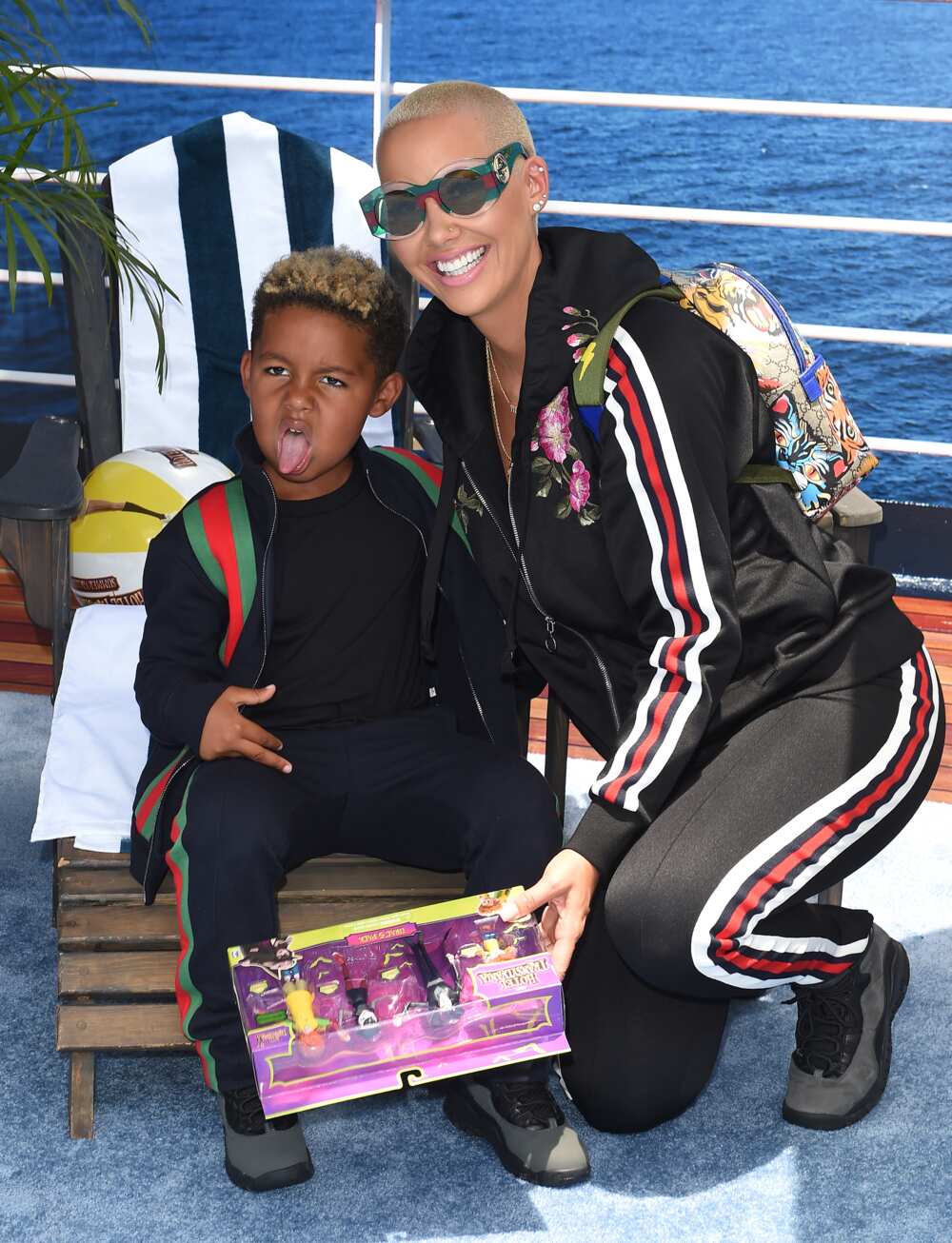 In 2019, she gave birth to Slash Electric Alexander Edwards, whose father is Alexander Edwards.
Amber Rose boyfriend, Alexander Edwards, is an American music producer currently working with Def Jam Recordings.
Amber Rose tattoos
She has at least 20 known tattoos:
Cam on her thumb
Four-leaf clover on her shoulder
The World Is A Vampire on her forearm
PaTrice on her wrist (covered-up)
215 on her wrist
Portrait, pot leaf on her upper arm (covered-up)
Crossbones, dog on her shoulder
Pawprints on her stomach
Flower portrait on her upper arm
Waves on her upper arm
Lipstick on her forearm
Cigarette, lips on her forearm
Heart-shaped locket on her forearm
Hollywood sign on her forearm
Slash portrait on her forearm
Slash's face on her upper arm
Pain on her thumb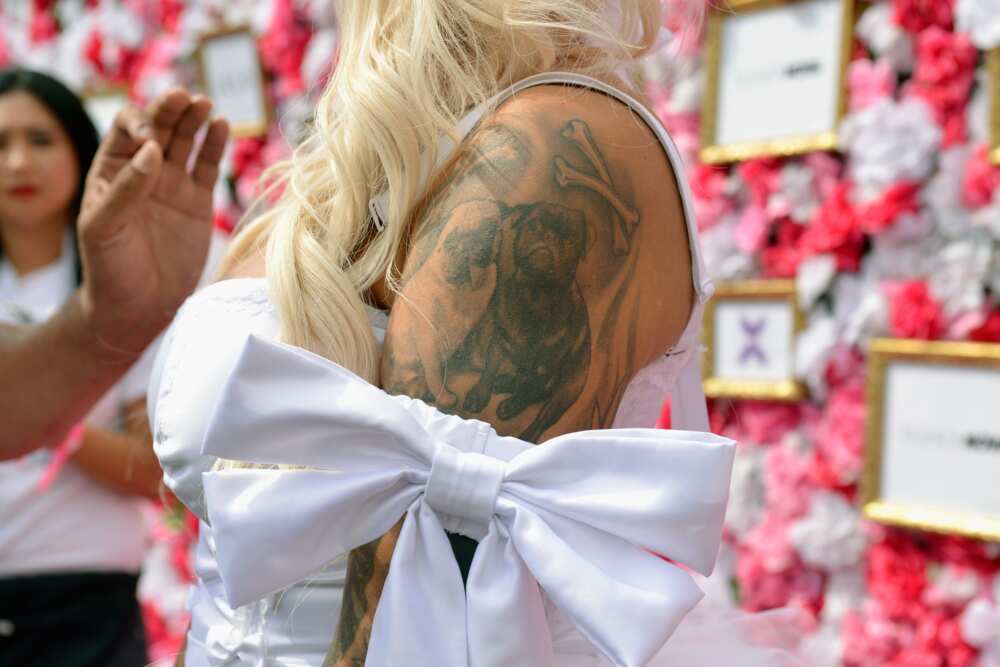 Amber Rose hot
Here are some of the photos of the famous model looking stunning.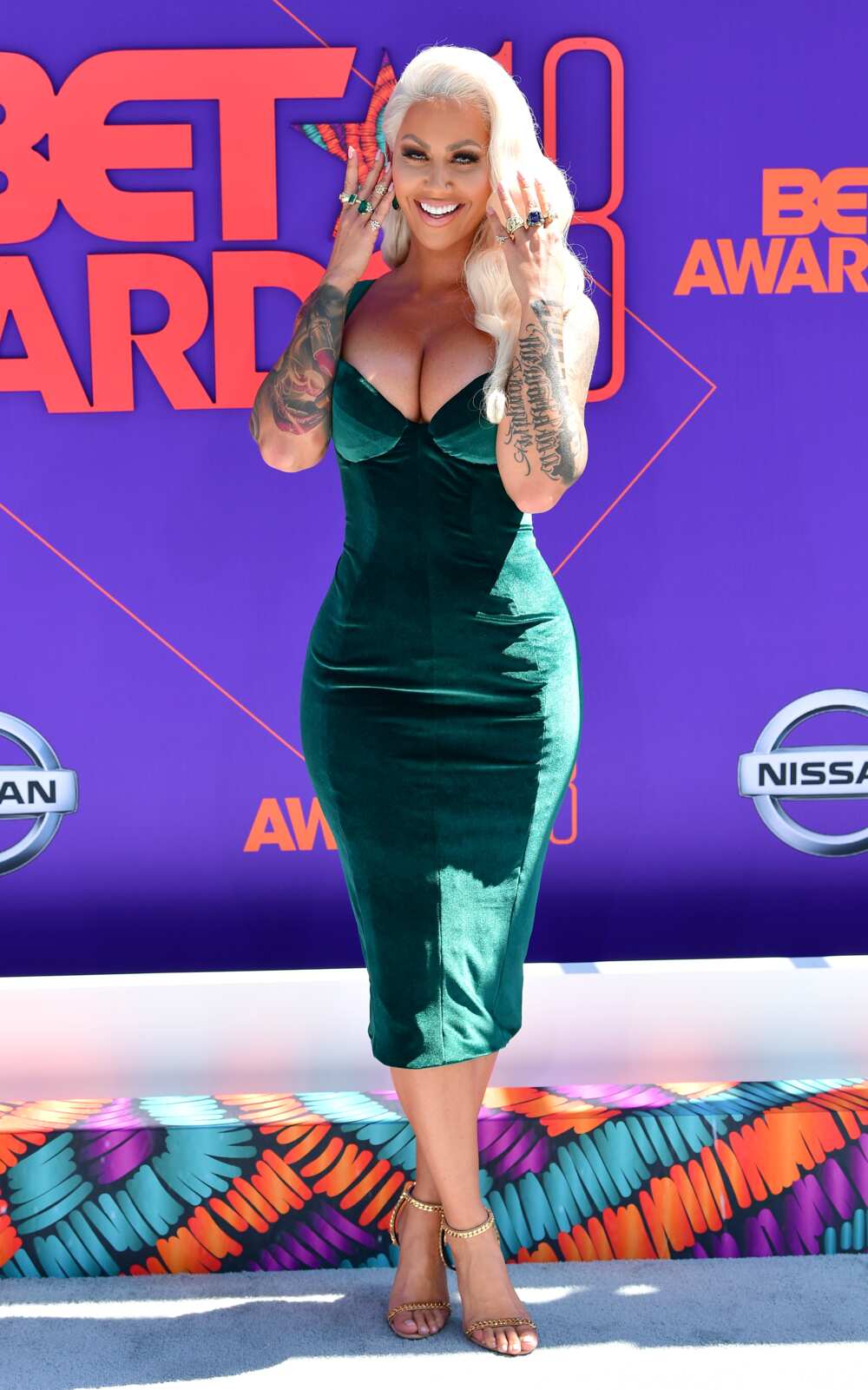 The model looking stunning in a beautiful black dress.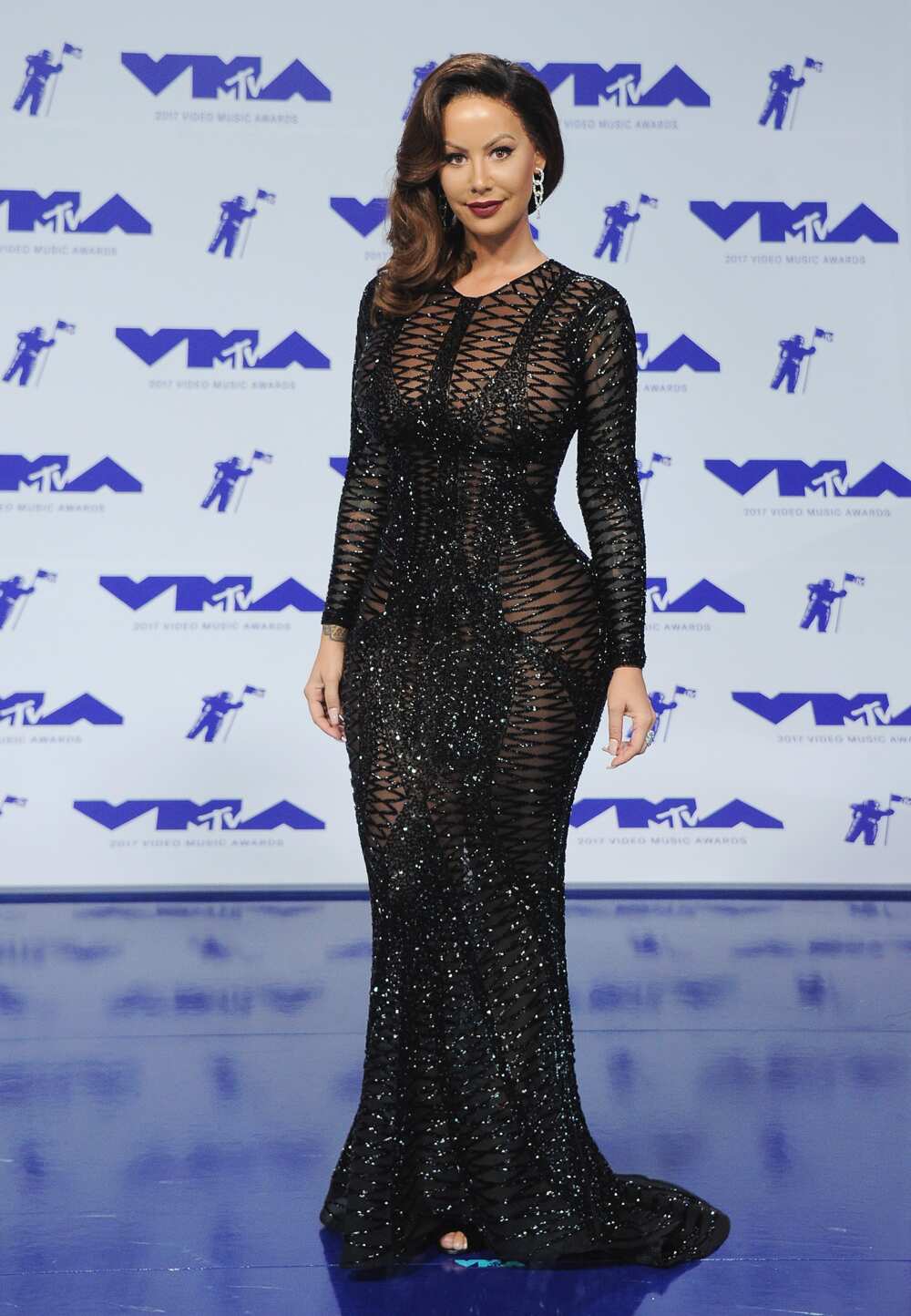 Amber Rose with hair
The model has always loved her hair short; however at some points, she appears with long hair. She has had different hairstyles from time to time, primarily for fashionable reasons. Here are some of her photos with hair.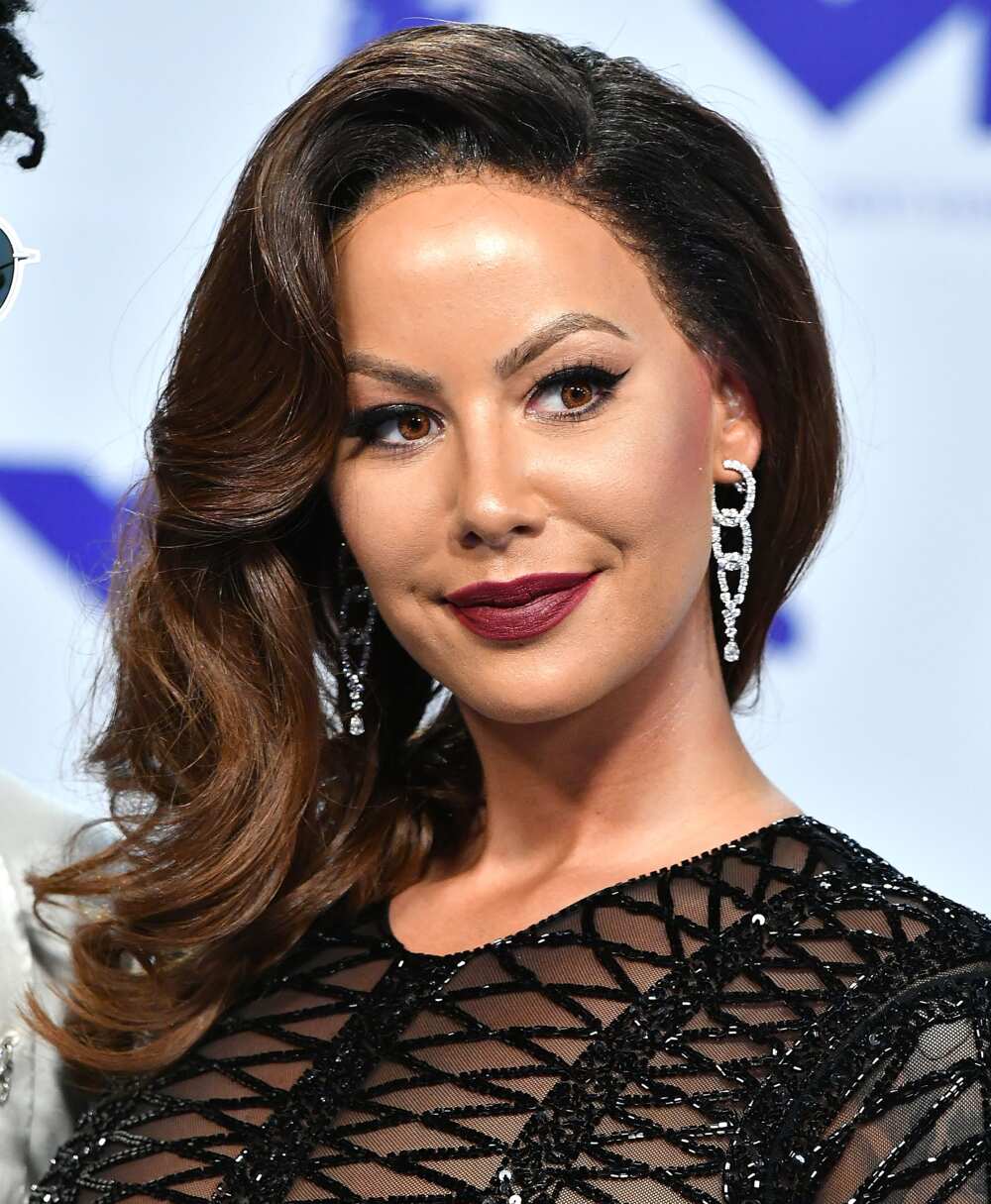 The model sported this stunning blonde high pony look: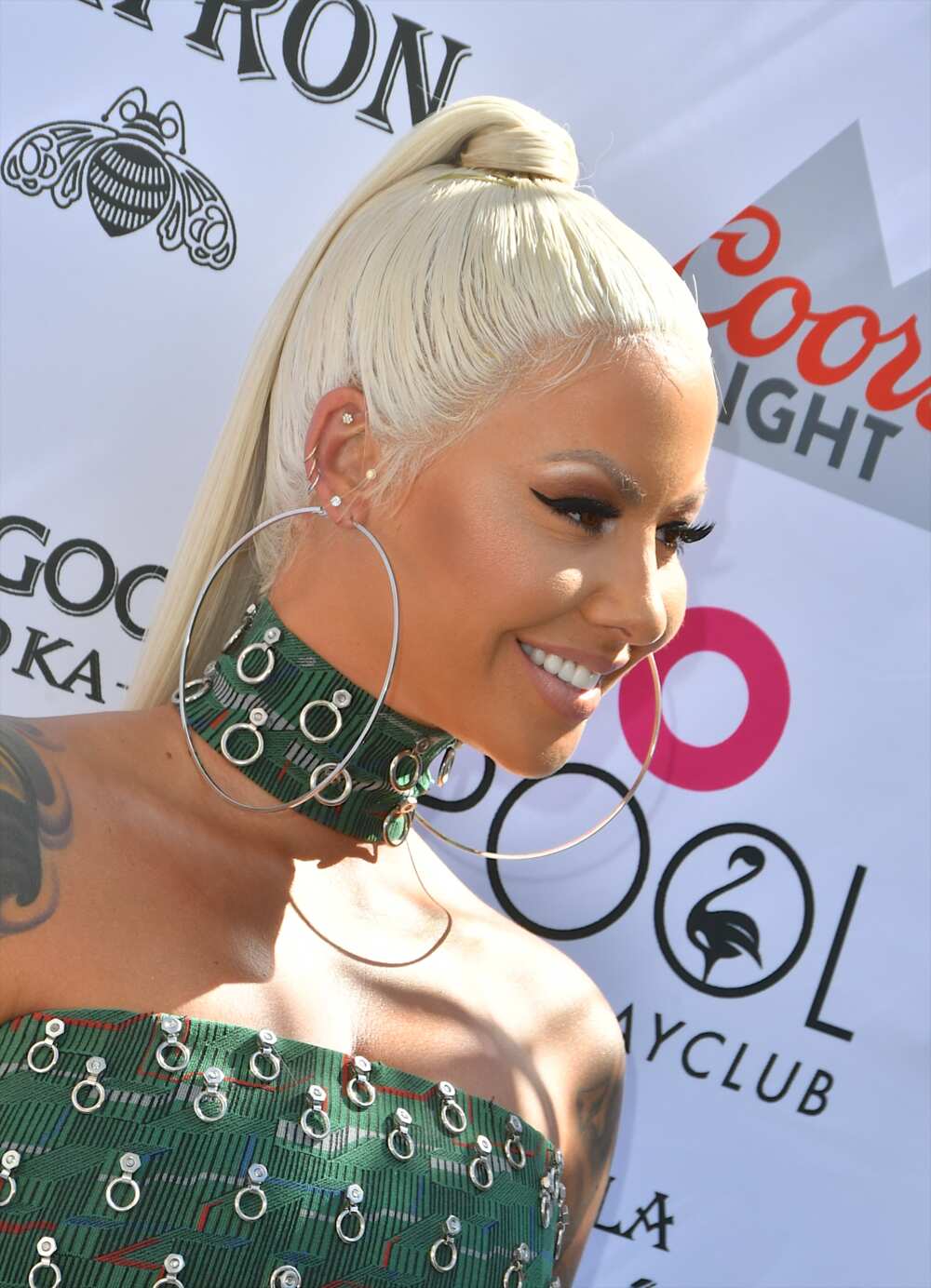 How much is Amber Rose worth?
A big chunk of her total net worth comes from her appearance on frequent television shows. Amber Rose net worth is $12 Million.
Amber Rose has captured the attention of many. Her humble beginnings have made her a relatable celebrity to many of her fans. She never shies away from talking about her past and also encourages people to embrace their uniqueness.
READ ALSO: John Wayne children: Who are the descendants of the legendary actor?
John Wayne was one of the biggest movie stars for over three decades. He starred in movies like Stagecoach, Sands of Iwo Jima, Hondo, The High and the Mighty, True Grit, and so many more.
The actor died on June 11th, 1979, at the age of 72 due to cancer. He survived by his seven children from 2 of his three marriages. Who are John Wayne's children, and who are their mothers? Legit.ng tells it all in the recently published piece about the actor's kids.
Source: Legit.ng