Niles Fitch biography: Who plays young Randall on This Is Us?
Niles Fitch is no new name, and neither is he a rookie in the entertainment industry. The young actor began his career before he was even five years old, securing a talent agent when he was only 3. Today, Niles is famous for being a member of the cast of This Is Us, the NBC drama series about a unique set of triplets, their struggles, and their wonderful parents. In the show, Niles plays teenage Randall Pearson, and I kid you not, every scene featuring Niles is one you do not want to miss.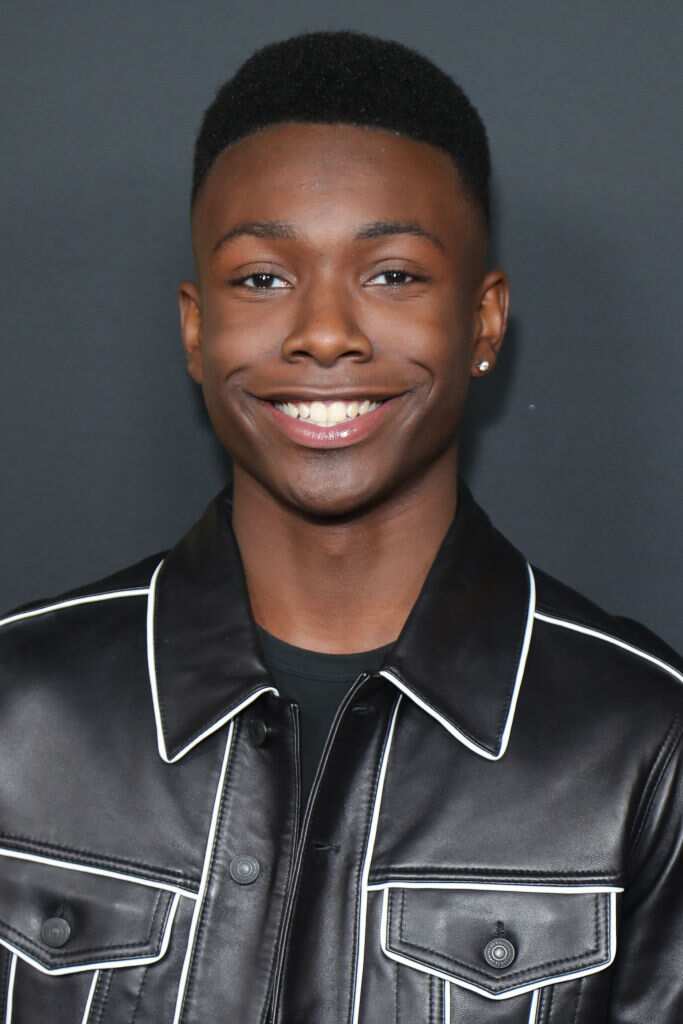 When you watch the NBC series This Is Us, one of the things that you will notice right away is how perfectly and seamlessly the actors portray their characters. The show, whose star-studded cast includes the likes of Milo Ventimiglia, Mandy Moore, Sterling K. Brown, Chrissy Metz, Justin Hartley, Susan Kelechi Watson, and Alexandra Breckenridge, is arguably one of the most interesting TV series of our generation.
This Is Us follows the Pearson family's generational story, starting with two parents (Jack and Rebecca), and their three children (Kevin, Kate, and Randall ) in several different time frames. In one of these time frames, Randall's character is portrayed by Niles Fitch, an Atlanta native with a passion for connecting with others through stage, print, commercials, television, film, and voice over.
Find out what Niles has in common with his character on This Is Us plus more details about the actor's biography.
Profile summary
Date of birth: July 12, 2001
Birthplace: Atlanta, GA
Niles Fitch age: 19 years old (as of 2020)
Height: 5 feet 11 inches (1.8 m)
Weight: 70 kg (154 lbs)
Chest: 38 inches
Waist: 32 inches
Biceps: 12 inches
Hair colour: Black
Eye colour: Dark brown
Zodiac sign: Cancer
Profession: Actor
Nationality: American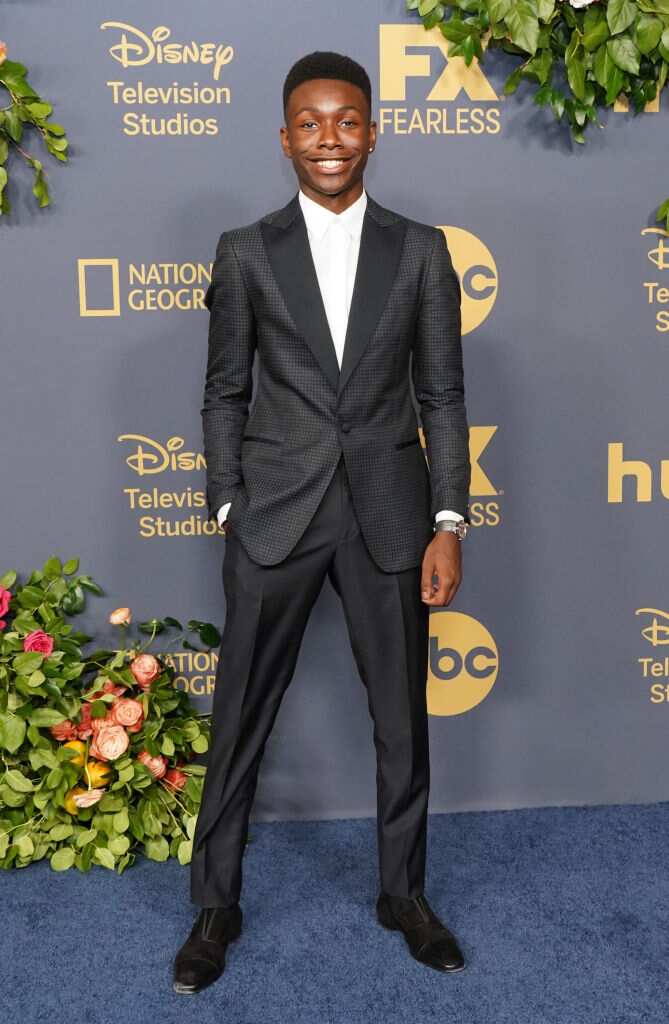 Niles Fitch parents
The This Is Us Randall actor was born on 12th of July, 2001 to Frederick Fitch, a financial advisor, and Nakata, an attorney. Just like his character on This Is Us, Niles lost his father when he was quite young, 12 years old to be precise.
The actor's father, Frederick, succumbed to lupus. Lupus is basically what happens when the body's defense system mistakenly attacks healthy cells and tissues, whereas they are supposed to attack viruses and bacteria. This can cause harm to joints, skin, kidneys, heart, lungs, blood vessels, and the brain. While it is not contagious, it impacts a person diagnosed with lupus' day-to-day lives.
Siblings
Niles Fitch actor has a younger sister named Leigh Fitch.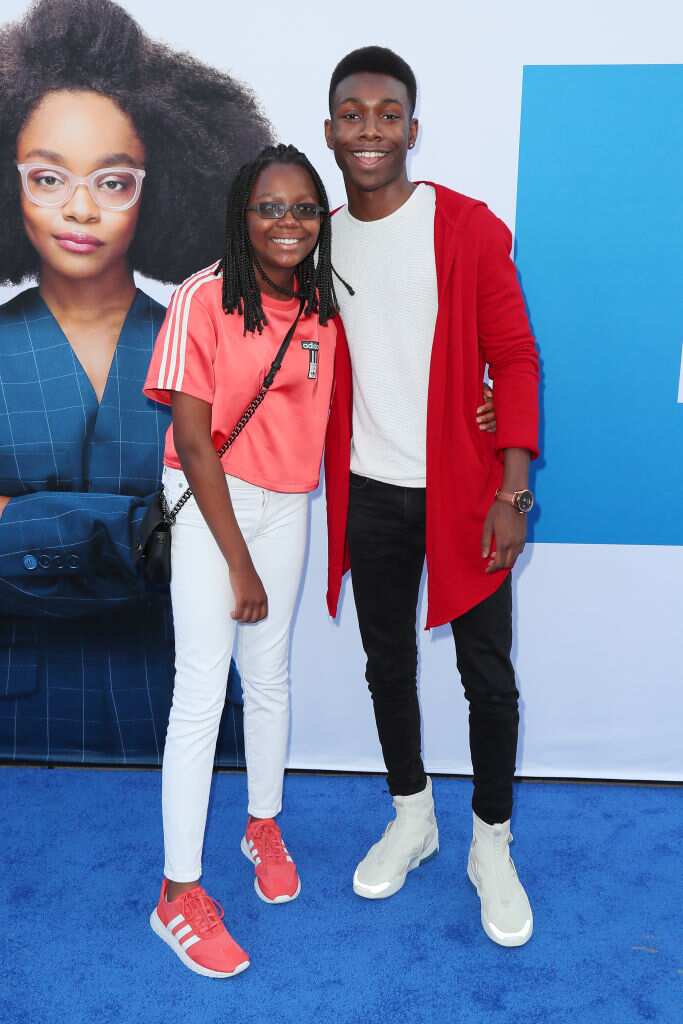 Career
Niles' parents encouraged his excitement of smiling for the camera by helping him secure his first talent agent when he was just three years old. Since then, Niles has continuously booked print and commercial advertisements.
When he was seven years old, Niles signed with Wilhelmina Models and began commuting to New York City with his parents.
When he was 9, Niles signed with J. Pervis Talent in Atlanta. He also made his theatrical debut as Young Martin Luther King, Jr. in the musical I Dream when he was 9. The musical ran in the summer of 2010 and was directed by the renowned Jasmine Guy.
Niles relocated with his family to New York City in August of 2010 and in 2011, he was cast as Young Simba in Disney's The Lion King musical North American Gazelle Tour.
While on tour, Niles won the Denver Post Ovation Award for Best Supporting Actor in a Touring Show for his opening night performance and made his prime time television debut in an episode of Tyler Perry's House of Payne that aired on the same night (11/04/2011).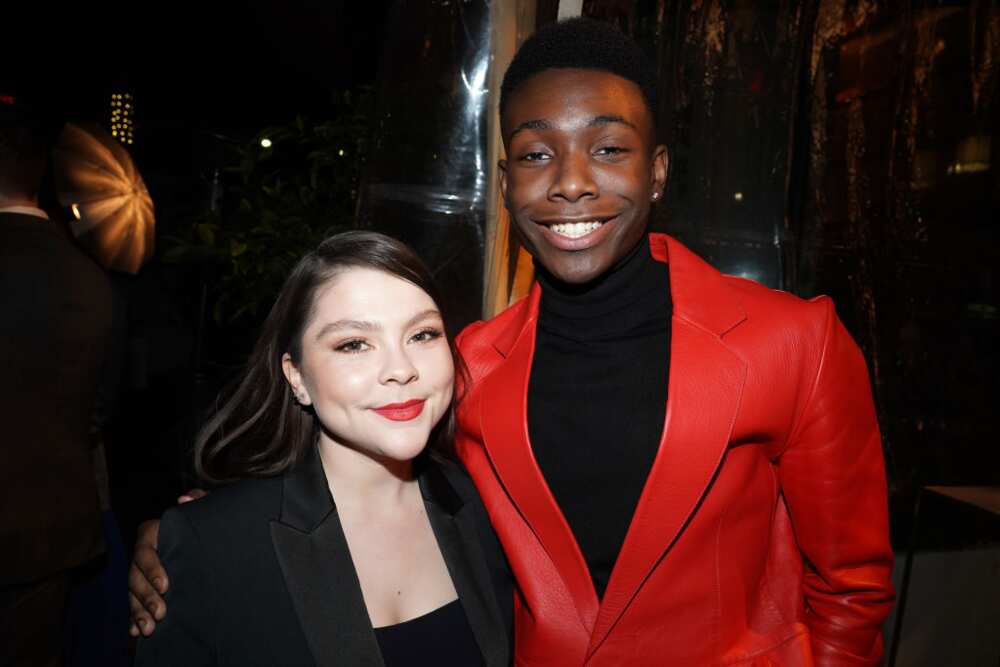 Niles then joined the cast of Army Wives in the role of Deuce, the son of Latasha Montclair (played by actress and Grammy Award-winning singer Ashanti).
The actor went on to appear in an off-Broadway show in 2014, in the production of Our Lady of Kibeho.
Today, Niles is mostly famous for his role in This Is Us. In the show, he portrays the younger counterpart to Sterling Brown's character Randall Pearson.
This Is Us has had an incredible impact on the life of the young actor. Watching adult Randall deal with the death of his biological father, William (Ron Cephas Jones), helped Fitch deal with his own grief:
"My father passed away when I was 12. And I spent many years coping with that and not fully addressing it, even though I went to counselling, groups, stuff like that...But being able to watch it on TV, and it being so similar to what happened in my life, it really affected me. And I believe it helped me grow as a person. So, I thank the writers and Mr. Sterling and Mr. Ron and so forth for portraying that. Because it really helped me, and it helped me learn a lot about myself."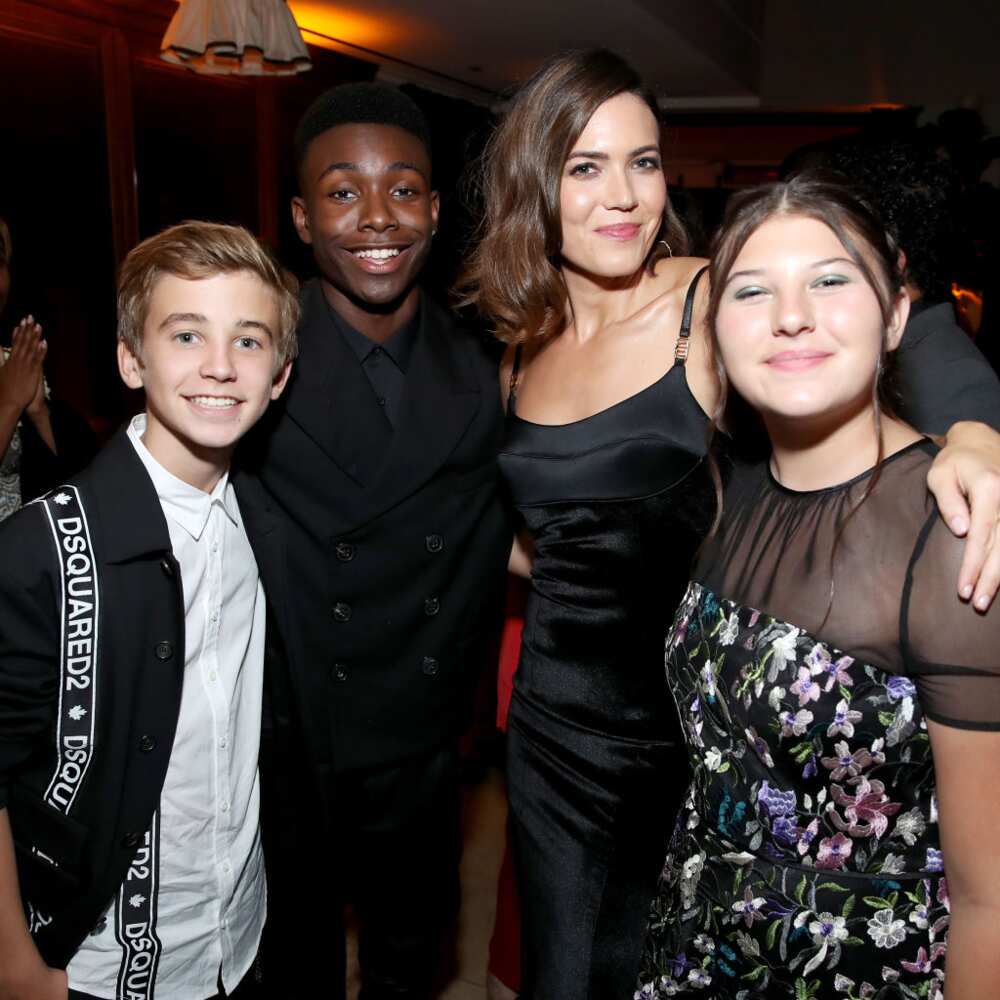 Earlier this year (2020), the This Is Us Randall actor made history as Prince Tuma in the Disney+ sci-fi fantasy film Secret Society of Second-Born Royals. The role made Fitch Disney's first Black, live-action prince.
Niles told Hollywood Life that he's thrilled about the role and its major step for representation:
"It's not even the fact that I'm doing it, but it's more the fact that people are going to be able to see that on the big screen...When I think about my experiences, the first time I was really able to see that was Black Panther. I remember how it positively affected me, and I love Chadwick [Boseman]."
According to Niles, his role as the charismatic Prince Tuma gives other young men like him the chance to see themselves on-screen:
"To know that I'm in a position to...be that representation for a young Black boy that may or may not be able to see himself on television all the time, or on the big screen all the time ... that means the world to me."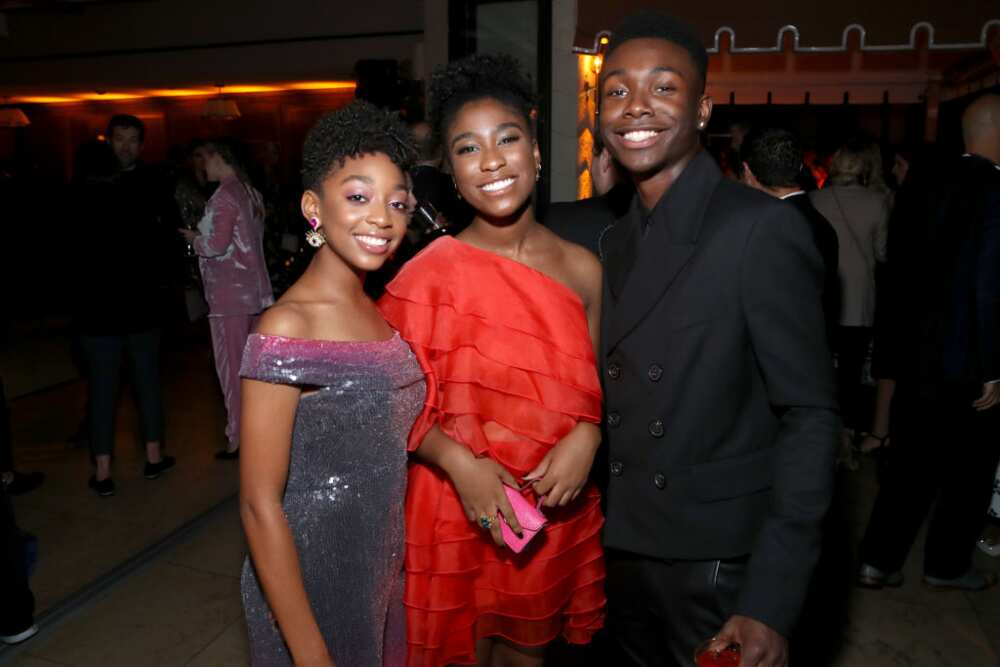 Niles Fitch movies and TV shows
Here is a breakdown of his filmography:
2021 - The Fallout (post-production) - Quinton
2016-2020 - This Is Us - 17-year-old Randall / 18-year-old Randall / 15-year-old Randall / ...
2020 - Social Distance - Lee Graham
2020 - Secret Society of Second Born Royals - Tuma
2019 - Atypical - Lacrosse Sam
2019 - Miss Virginia - James Walden
2019 - Drunk History - Michael Patrick
2019 - If Not Now, When? - Michael
2017 - Roman J. Israel, Esq. - Langston Bailey
2016 - Mistresses - Noel
2016 - Best Friends Whenever - Elliott
2016 - Unbreakable Kimmy Schmidt - Tyler
2015 - Law & Order: Special Victims Unit - Keon Williams
2014 - St. Vincent - Brooklyn
2013 - Army Wives - Deuce
2011 - House of Payne - Tommy Brooks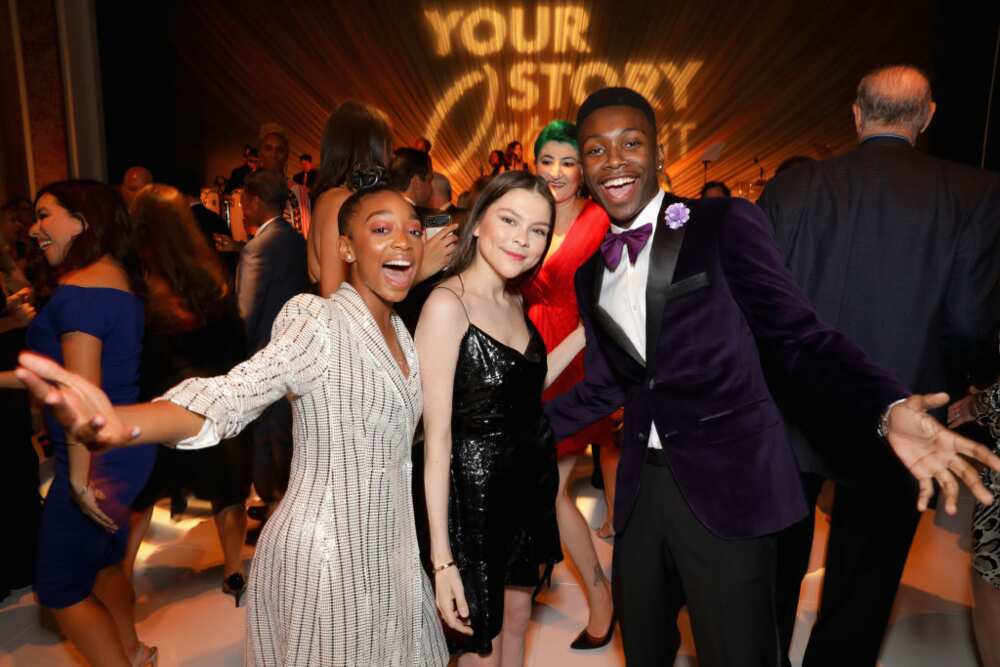 Awards and nominations
Niles Fitch This Is Us cast member has 1 award win and 3 nominations to his name. They are:
In 2019, he won a Screen Actors Guild award under the Outstanding Performance by an Ensemble in a Drama Series. The award was shared with other This Is Us cast members.
In 2018, he was nominated for a Gold Derby TV Award in the Ensemble of the Year category. The nomination was shared with other This Is Us cast members.
In 2012, he was nominated for two Young Artist Awards: Best Performance in a TV Series - Guest Starring Young Actor Ten and Under for his role in House of Payne and Best Performance in Live Theater - Young Actor for the play The Lion King, North American Tour.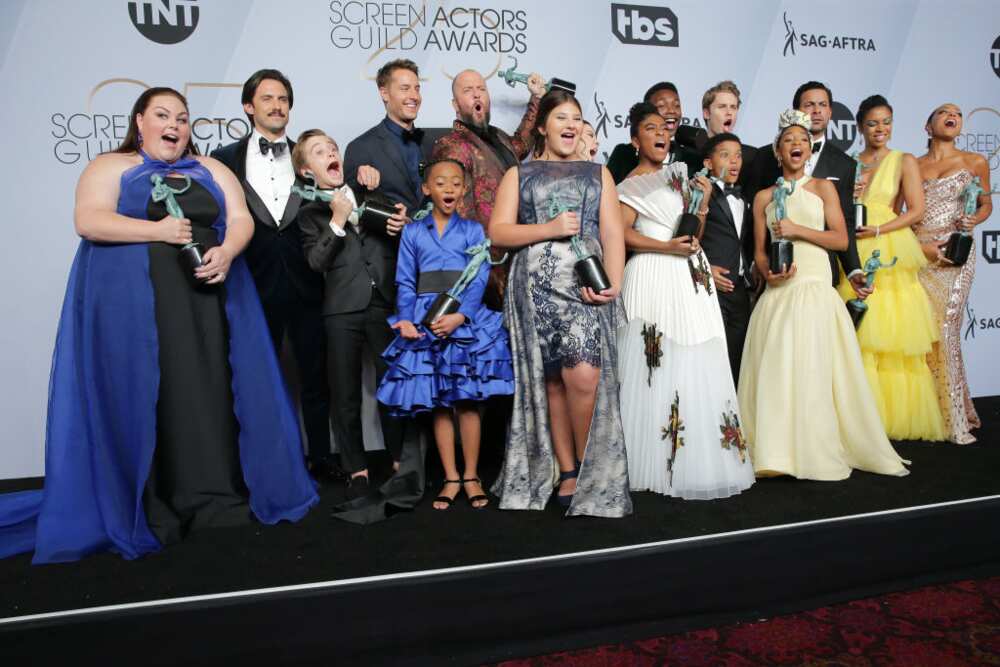 Niles Fitch height and other body measurements
The This Is Us Randall actor is 5 feet 11 inches (1.8 m) tall, and he weighs approximately 70 kg (154 lbs). His chest measures 38 inches, his waist 32 inches, and his biceps 12 inches.
Niles Fitch net worth
The actor's net worth is guesstimated at $600,000 to $700,000.
Niles Fitch is a popular actor and model whose talent onscreen is admired by many. He began his career when he was quite young, and today, he is reaping the benefits of honing his skills when he was a child.
READ ALSO: Lonnie Chavis bio: Who plays the younger Randall on This Is Us?
Legit.ng recently took a look into the life of Lonnie Chavis, a young American actor known for his role on the award winning NBC drama series This Is Us.
In the show, Lonnie plays young Randall, that is, the younger version of Sterling K. Brown's character. While Lonnie is an extremely talented actor (his tearjerker scenes in This Is Us will have you crying), there is much more to this young man.
Source: Legit.ng