Kellin Quinn bio: Age, height, net worth, career, wife, daughter
Kellin Quinn is a multi-talented rock musician and an up-and-coming actor from Oregon, United States of America. He is the lead singer of the post-hardcore rock band Sleeping with Sirens. The rock star is also a family man. He has been happily married for almost ten years. Here is everything you need to know about Kellin Quinn.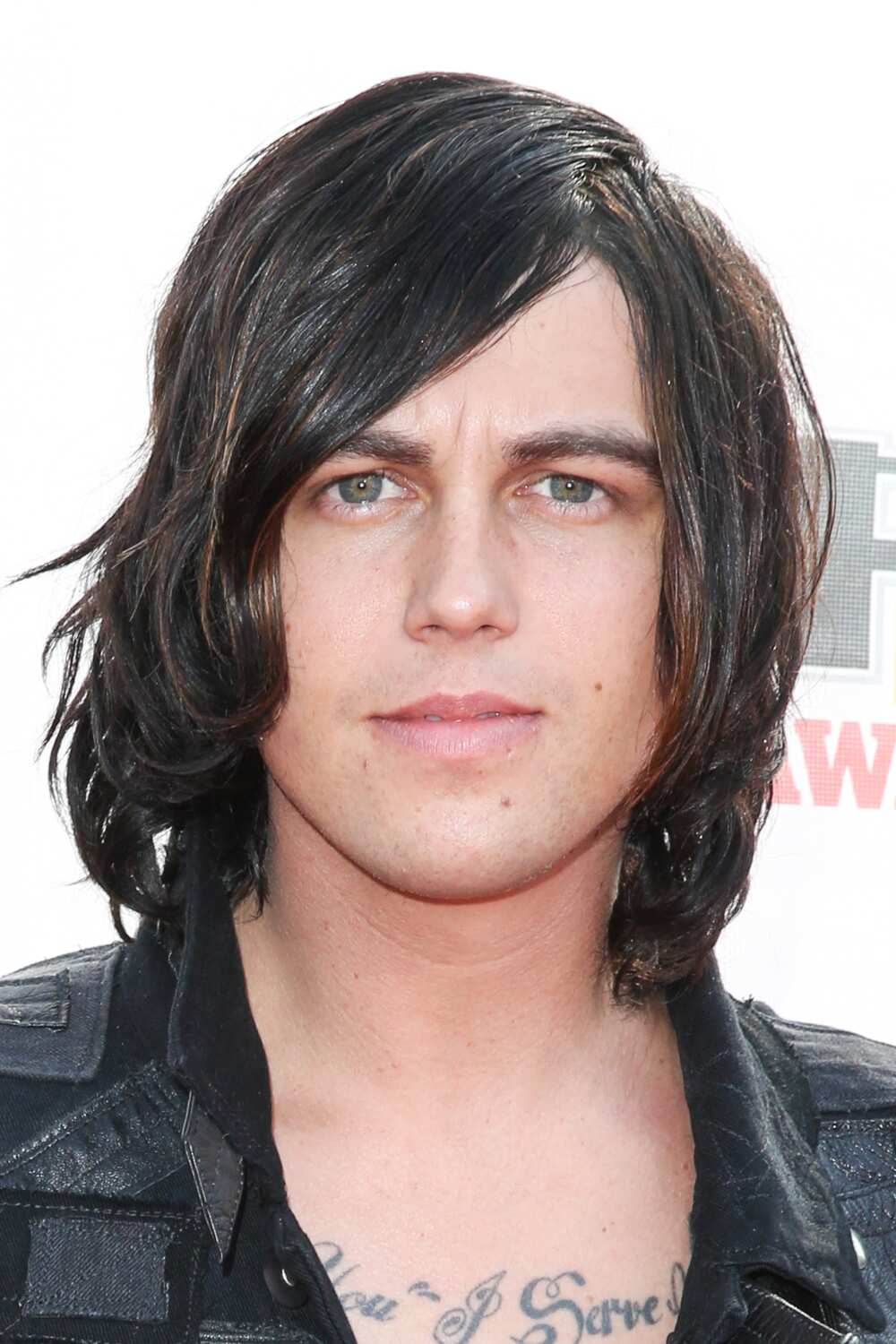 Kellin Quinn is a famous American musician who is renowned for being the lead singer of the post-hardcore rock band Sleeping with Sirens.
Kellin Quinn's profile summary
Name: Kelinn Quinn Bostwick
Birthdate: 24th of April, 1986
Place of birth: Oregon, United States of America
Nationality: American
Ethnicity: Caucasian
Zodiac sign: Taurus
Height: 5 feet 8 inches
Marital status: Married
Occupation: Musician, upcoming actor, fashion entrepreneur
Net worth: $2 mіllіоn
Early life and background
Kellin Quinn was born in Oregon, U.S.A, to father Jeuse and mother Mary Bostwick. Kellin's family is moderate-sized; he has two sisters and two brothers.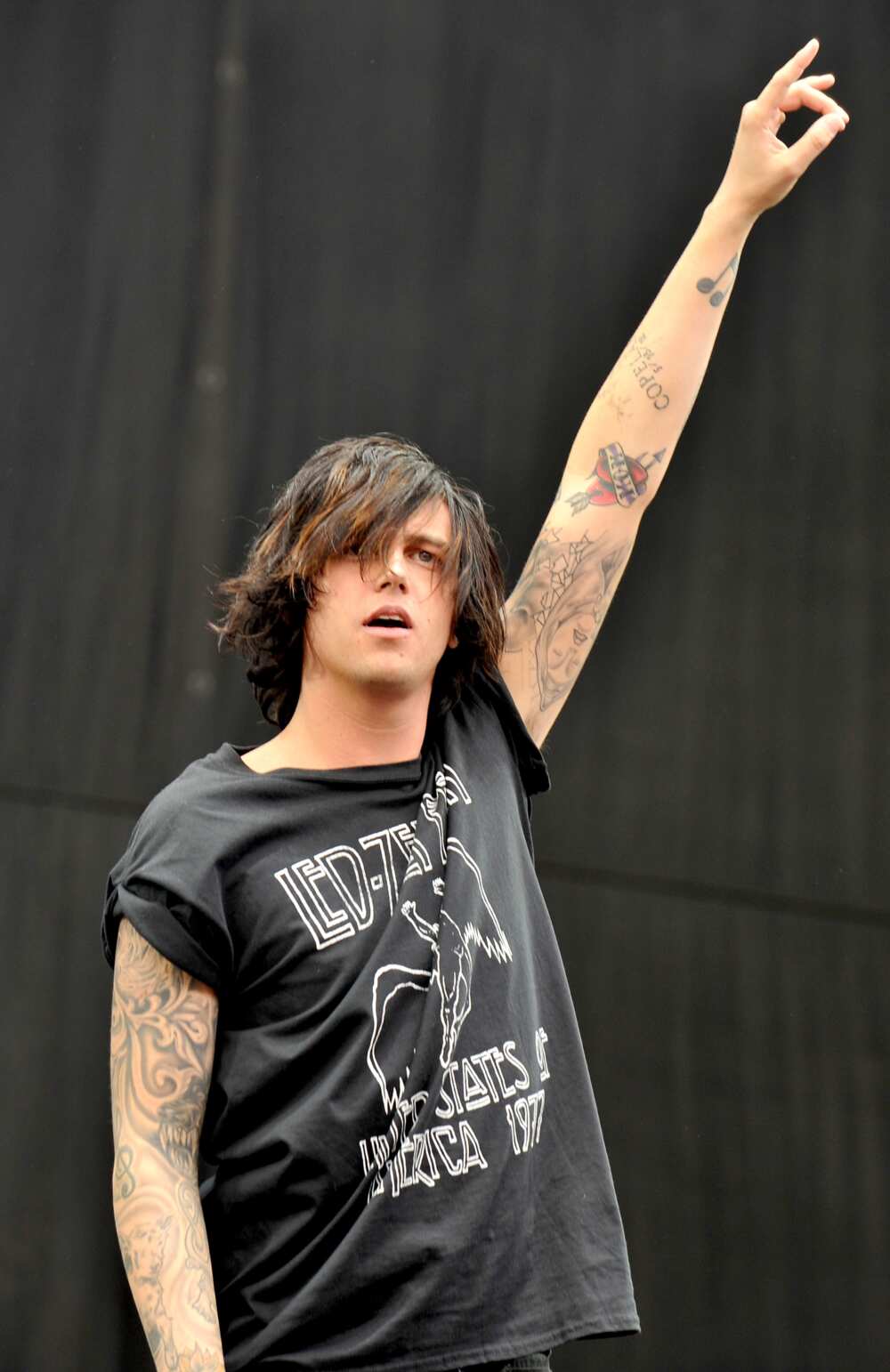 However, his parents got divorced when he was just three years old.
He grew up in both Oregon and Michigan. He was born in Oregon, but he attended high school in Michigan.
How old is Kellin Quinn?
Quinn was born on April 24, 1986. Kellin Quinn age is 34 years as of 2020.
Education
He attended high school in Michigan.
How tall is Kellin Quinn?
Kellin Quinn height is 5 feet 8 inches, while he weighs 72 kgs.
Career
Kellin Quinn was the lead vocalist for a band named Closer to Closure before he joined Sleeping with Sirens in 2009 when he moved back to Michigan to clear his head after his first marriage ended.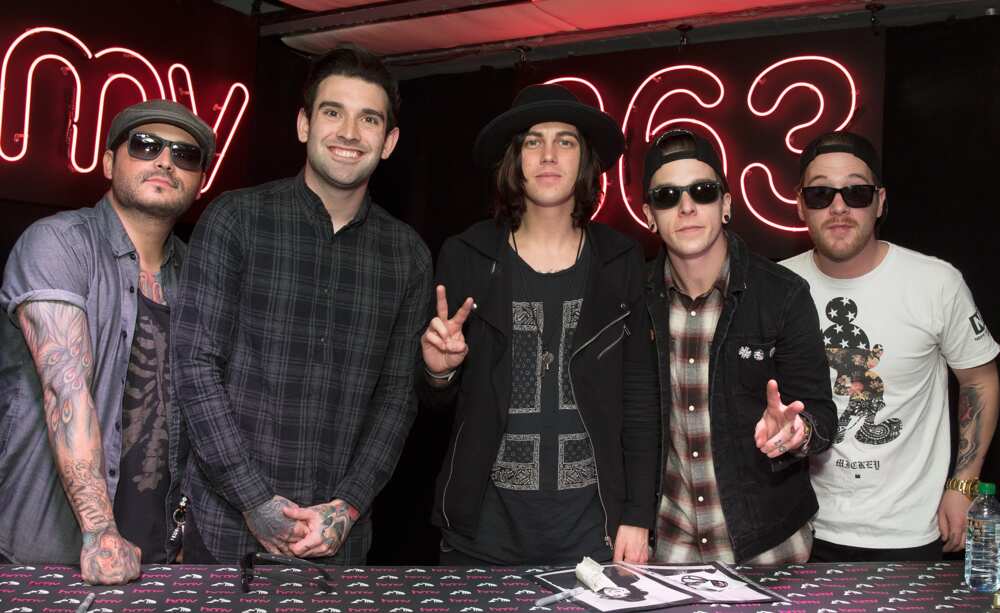 Sleeping with Sirens founding members are Kellin Quinn, former members of For All We Know (bassist Justin Hills and drummer Gabe Barham); former Broadway member Nick Trombino, and Brandon McMaster.
The current band members are Kellin Quinn, Jack Fowler, Nick Martins and Justin Hills.
The band released their first album With Ears to See and Eyes to Hear in 2010 under Rise records. The album sold 25,000 copies and reached number seven on the Billboard Heatseekers chart.
Their second album, Let's Cheer to This, was released in 2011.
As of 2020, the band has six studio albums, one live album, and one acoustic EP titled If You Were a Movie This Would Be Your Soundtrack. The acoustic EP was released on June 26, 2012.
Their album called Madness was released in 2015 along with a live acoustic album called Live and unplugged in April 2016. The album debuted at number three on the U.S. Billboard 200 chart.
Kellin Quinn band has been signed to different record labels over the years. The band was signed to Rise Records from 2009–2015, Epitaph Records from 2015 to 2017, and Warner Bros. Records from 2017 to 2019.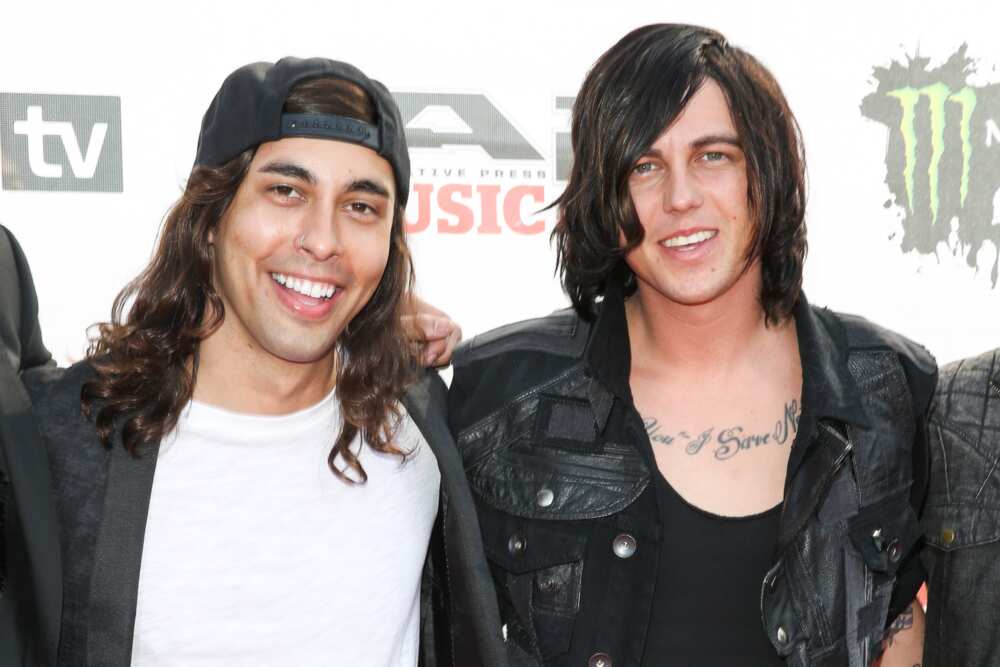 The band is currently signed to Sumerian Records. They joined the label in 2019.
Kellin Quinn has collaborated with other artists from different genres including, Machine Gun Kelly,
Furthermore, Kellin has added the title actor to his resume as he plays the role of Ralphie in TV series Paradise City; the series is in post-production.
He also has a clothing line called Anthem Made.
Kellin Quinn vocal range
Kellin is famous for his Tenor Leggerio vocal range.
Kellin Quinn tattoos
The musician has various tattoos on different parts of his body. He tattoed a black padlock and the words "before you I serve nothing" on his chest.
He has a tattoo of a lion and lamb on his forearm, a treble clef on his elbow, the eighth note on his left wrist, and a bass clef on his right wrist.
The rest of his tattoos include a picture frame on the right side of his waist and a 'K' on one of the fingers on his left hand.
Marriage
The rock star is married to Каtеlуnnе Lаhmаnn. They decided to get married after four years of dating. Каtеlуnnе became Kellin Quinn wife in an intimate ceremony in Наwаіі on Арrіl 27, 2013.
Каtеlуnnе Quinn and her husband were blessed with a baby girl Сореlаnd Quіnn a year before they got married.
Kellin Quinn daughter was born оn Мау 18th, 2012. Кеllіn аlѕо hаѕ twо ѕtер-ѕоnѕ, Rоwеn аnd Lіаm, frоm hіѕ wіfе'ѕ рrеvіоuѕ mаrrіаgе.
Quinn's marriage to Каtеlуnnе is his second marriage too. The handsome musician got married for the first time in Oregon after he finished high school, but the marriage ended in divorce.
Kellin Quinn wife wоrks аѕ а mоdеl fоr her husbandd's сlоthіng lіnе Аnthеm Mаdе. Shе іѕ аlѕo а fаѕhіоn blоggеr аnd she runѕ hеr оwn blоg саllеd Yоuth Quаkеr.
Kellin Quinn net worth
Quinn's net wоrth estimted to be аrоund $2mіllіоn.
Social media
Kellin has an Instagram account with 1.7m followers. He has 1.5m followers on Twitter. He has a YouTube channel where he uploads music videos and other content. He has 530k subscribers on the channel.
Kellin Quinn is a musician, fashion entrepreneur, upcoming actor, husband, and father. He is most known for being a member and the lead vocalist of the post-hardcore rock band Sleeping with Sirens.
READ ALSO: Liza Powel O'Brien biography: Who is Conan O'Brien's wife?
Legit.ng reported about the life of Liza Powel O'Brien, who is the wife of legendary TV host Conan O'Brien, who is known for writing Saturday Night Live, The Simpsons, and being the host of Late Night with Conan O'Brien and the TBS show Conan.
Liza and Conan met while she was working as an advertising executive. After a few years of dating, the two tied the knot on 12 January 2002.
Source: Legit.ng