Annie D'Angelo biography: Who is Willie Nelson's much younger wife?
Annie D'Angelo is one of the people who gained fame after getting married to a celebrity. Her journey to stardom began when she started dating singer and songwriter Willie Hugh Nelson.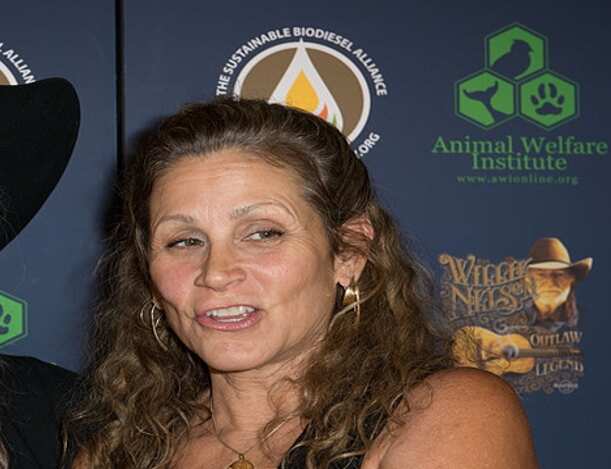 D'Angelo is Willie Nelson's fourth wife. Many would have expected that the marriage was to end in divorce as the initial three, but she proved to be a keeper. Their age difference was also a talking point because she is much younger than Willie Nelson.
Annie D'Angelo profile summary
Annie D'Angelo birthday: August 27, 1956
Place of birth: USA
Age: 63 years old
Star sign: Virgo
Spouse: Willie Nelson
Occupation: Makeup artist
Annie D'Angelo biography
Annie is the wife of American musician Willie Nelson. She is a makeup artist and she gained prominence from her marriage to the musician.
Although most of her background information has remained undisclosed, she is said to be of Native American ancestry and part-Italian. Other than that, no information is provided regarding her upbringing.
Annie D'Angelo age
How old is Annie D'Angelo? She is 63 years old. Annie D'Angelo date of birth is August 27, 1956. Her husband Willie Nelson, on the other hand, was born on April 29, 1933, which makes him 87 years old.
Career
There is little information regarding Annie D'Angelo Nelson. However, she worked as a makeup artist, and it is through this career that she met Nelson.
She started her career working as a makeup artist for the famous 1984 film Bachelor Party and then about two years later on the film Stagecoach in which Willie Nelson was the main actor.
The other films in which D'Angelo worked as a makeup artist include Hot Pursuit (1987), Where The Hell's That Gold?!!? (1988) and Gleaming the Cube (1989).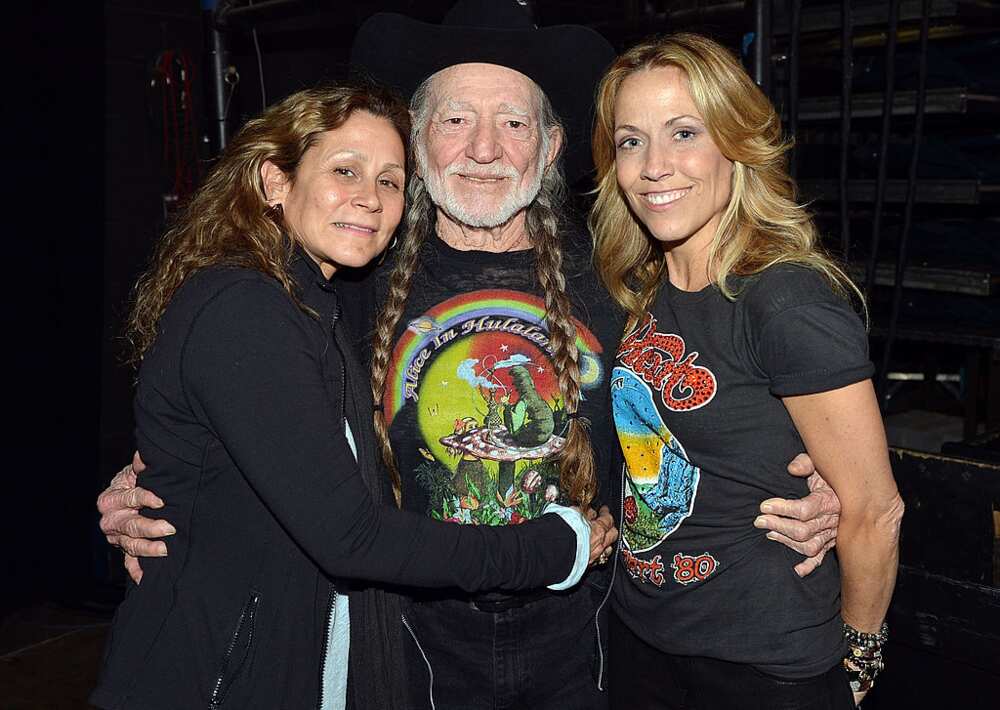 Husband and children
Annie and Willie Nelson met around 1986 on the set of the film Stagecoach. Willie was the lead character for the film while D'Angelo was the film's makeup artist. Their relationship started shortly after.
The couple had their wedding on September 16, 1991, in Nashville, Tennessee. They have been together since then, welcoming two children in the process.
Lukas Autry, one of their children, has his band called Lukas Nelson & Promise of the Real. The other son is called Jacob Micah.
Currently, Annie and her husband live in Maui, Hawaii. They are also owners of a ranch called "Luck, Texas", in Spicewood, Burnet County, Texas.
Willie Nelson has seven children. Some of them are from his earlier marriages. His first wife was Martha Matthews who he married in 1952 and divorced in 1962.
He then met Shirley Collie and married her in 1963 but ended up divorcing her in 1971. Connie Koepke was his third wife, and they were married from 1971 to 1988.
Willie Nelson Annie D'Angelo business
D'Angelo's husband is a major proponent of cannabis and was a casual consumer of the product for a very long time. It is for that reason that Willie opted to start a cannabis-based business which he called Willie's Reserve in 2015.
This initiative prompted D'Angelo and Nelson to launch Annie's Edibles in 2017. The first Annie's Edibles products were a selection of artisan chocolates.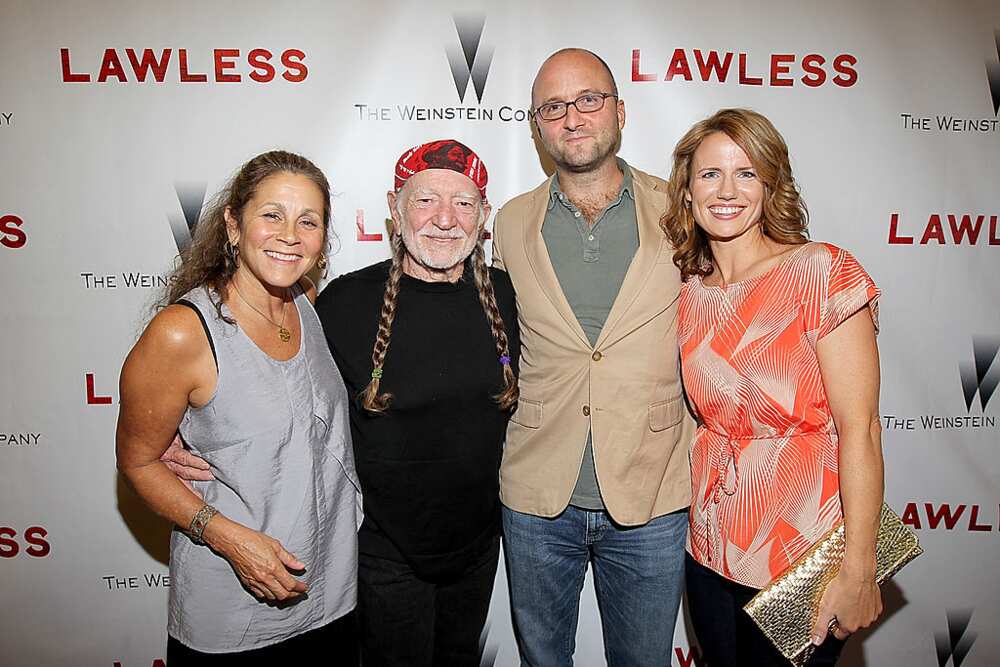 Quick facts about Annie D'Angelo
Annie D'Angelo is the fourth wife of country musician Willie Nelson.
Annie and Willie got married on September 16, 1991, at St. Alouin Church in Nashville.
In the nearly 30 years that Annie and Willie have been together, they have been blessed with two sons, Lukas Autrey and Jacob Micah. Both sons are musicians as well.
Annie and Willie met on the set of the 1986 film Stagecoach in which Annie was a makeup artist, and Willie was the lead actor.
When Annie met Willie, the musician was in a financial mess, and she helped turn his life around.
When Annie D'Angelo met Willie Nelson, he was a wreck struggling with financial problems and alcohol addiction. She was not in it for money, as many would suggest, but she loved the man. He had already dealt with three divorces, and his life was on self-destruct mode. It was Annie who helped turn things around by sorting his finances and helping him regain his life.
READ ALSO: Jennifer Grey bio: Age, net worth, husband, plastic surgery
Legit.ng reported about the life of Jennifer Grey, the actress who played Baby in the iconic 1987 film Dirty Dancing. The actress, whose career spans more than 35 years, has a long list of accomplishments that need to be recognized.
Jennifer Grey is an actress with a lot to be proud of. The celebrity is not only an entertainer, but she is also an inspiration to many people suffering chronic pain. Through her, they get to know that they can seek help and finally live their lives to the fullest. She is, without a doubt, an icon worth celebrating.
Source: Legit.ng