Bronny James is a talented American basketball player who happens to be LeBron James' oldest son. Can Bronny James live up to his father's name? Can he surpass his achievements? The young athlete has made impressive milestones in his career so far.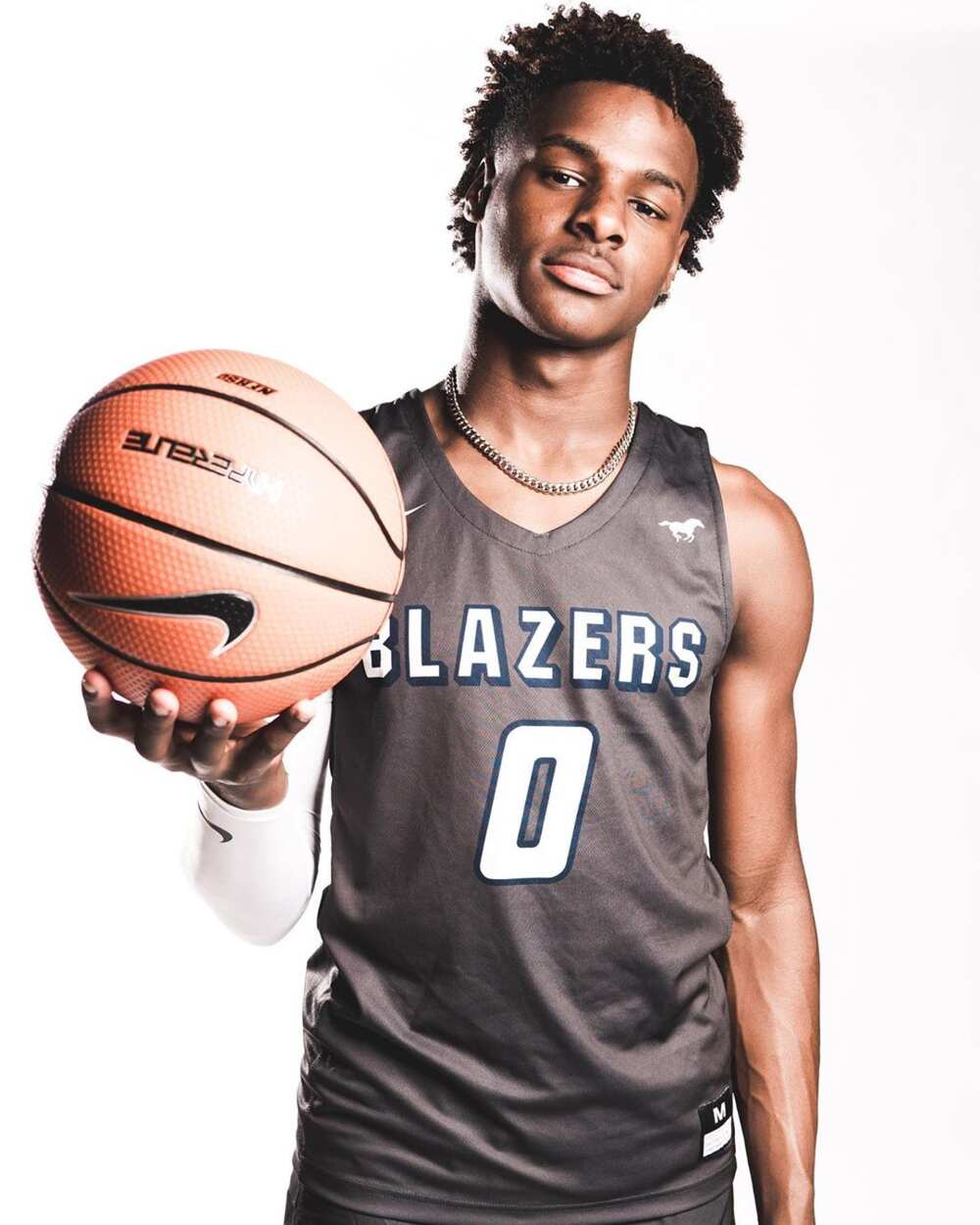 Bronny James is the oldest son of LeBron, who is a globally known professional basketball player.
Profile summary
Name: Bronny James Jr.
Age: 15 years
Date of birth: 6th of October 2004
Place of birth: Cleveland, Ohio
Nationality: American
Zodiac sign: Libra
Height: 6 feet 2 inches (1.88 metres/ 188 centimetres)
Eye colour: Black
Hair colour: Black
Father: Lebron James
Mother: Savannah James
Brother: Bryce Maximus James
Sister: Zhuri James
Profession: Basketball player
The family background of Bronny James
The young athlete was born in Cleveland, Ohio. His nationality is American, and Libra is his Zodiac sign.
How old is Bronny James? His mother delivered him on the 6th of October 2004, so he is 15 years old.
He is the first child of the NBA superstar and his high school sweetheart, Savannah.
His parents first met while attending St. Vincent-St. Mary High School in Ohio. When he was born, his father was a 19-year-old reigning NBA Rookie of the Year entering his second season with the Cleveland Cavaliers.
At the time, his mother was a cheerleader and softball player. His parents got married on the 14th of September 2013.
How old is Bronny James Jr.? He is 15 and will be turning 16 on the 6th of October 2020.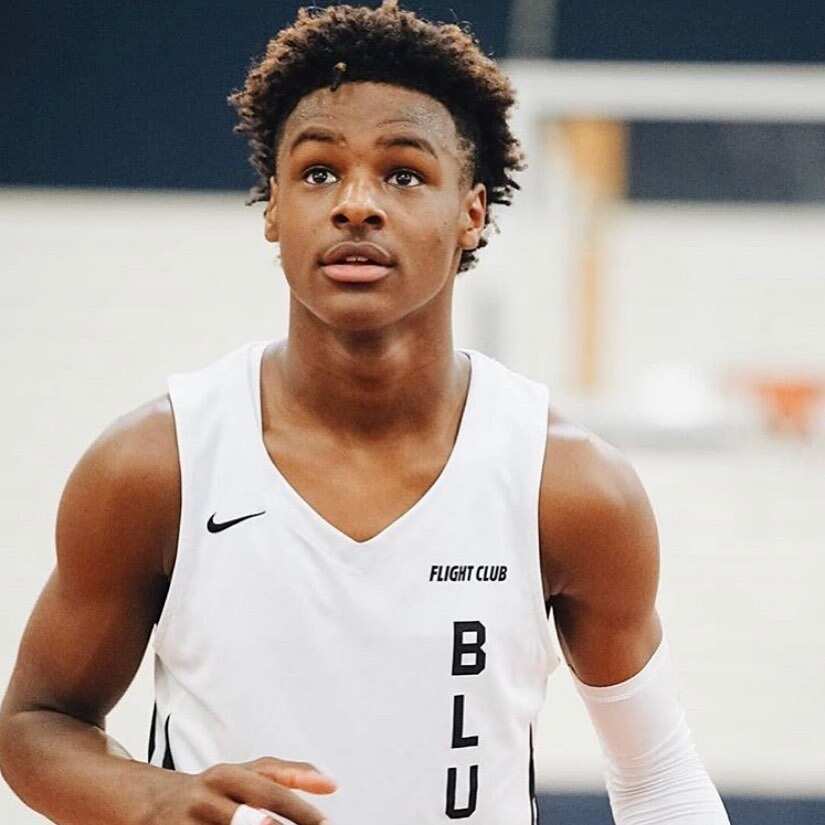 He has a younger sister named Zhuri, and a brother named Bryce Maximus. His brother was born in 2007 while Zhuri was born in 2014.
Professional basketball player Chris Paul, who is a nine-time All-Star, is his godfather.
Since his father played for Miami Heat, the young athlete spent most of his childhood in his father's three-story mansion in Coconut Grove, which is an affluent neighborhood in Miami.
His family then relocated to Brentwood, Los Angeles in November 2015 after his father bought a $21 million East Coast-style mansion.
Besides basketball, the young athlete loves playing video games. He often has epic video game battles with his father and brother, and they also stage movie nights at home.
Educational background
For his middle school education, the young athlete went to Old Trail School in Bath Township, Summit County, Ohio.
In August 2018, he enrolled at Crossroads School, a private K–12 school in Santa Monica, California.
What grade is Bronny James Jr? In January 2020, LeBron revealed that Bronny is in the 9th grade.
He transferred to Sierra Canyon School for his freshman year of high school in late May 2019. This is a Chatsworth, Los Angeles- based private K–12 school.
He joined the school together with his brother, Bryce, and Zaire Wade, son of NBA star Dwyane Wade.
Bronny James high school, Sierra Canyon School, supports his basketball career. He is part of the school's team.
How tall is Bronny James?
How tall is Bronny James Jr? Bronny James height is officially listed at 6 feet 2 inches (1.88 metres/ 188 centimetres), but will almost certainly continue to grow at least another couple inches.
His hair and eyes are black, and he wears size 7 shoes in US measurements.
Career
How good is Bronny James? He is an excellent player. Do not let Bronny James Jr age fool you, he will wow you on the basketball pitch.
He was an athletic kid who showed interest in playing basketball early in his life. In fact, various media platforms have been tracking his talent in the game since he was only seven years old.
The young athlete has never disappointed those who tried to draw a parallel with his father.
Bronny James age was 9 years when he started dominating the prep circuit and gained major college interest. He even came under the radar of Ohio State coach, Thad Matta, for future recruitment.
At the age of 12, he allegedly had offers from Duke and Kentucky. Over the years, he has already become a media sensation.
His overall performance indicates that he may just be the next big thing in basketball.
Bronny James stats and highlights
In February 2018, the young athlete guided Old Trail School, his middle school, to an Independent School League tournament win.
Before joining high school, he also competed with various Amateur Athletic Union (AAU) basketball teams.
When he was nine years old, he played for the Miami City Ballers at a fourth grade AAU tournament. During this game, Kentucky Wildcats head coach John Calipari observed him.
Bronny led the Gulf Coast Blue Chips AAU team to a fourth-grade championship at the League Dallas/Hype Sports Summer Jam in 2015.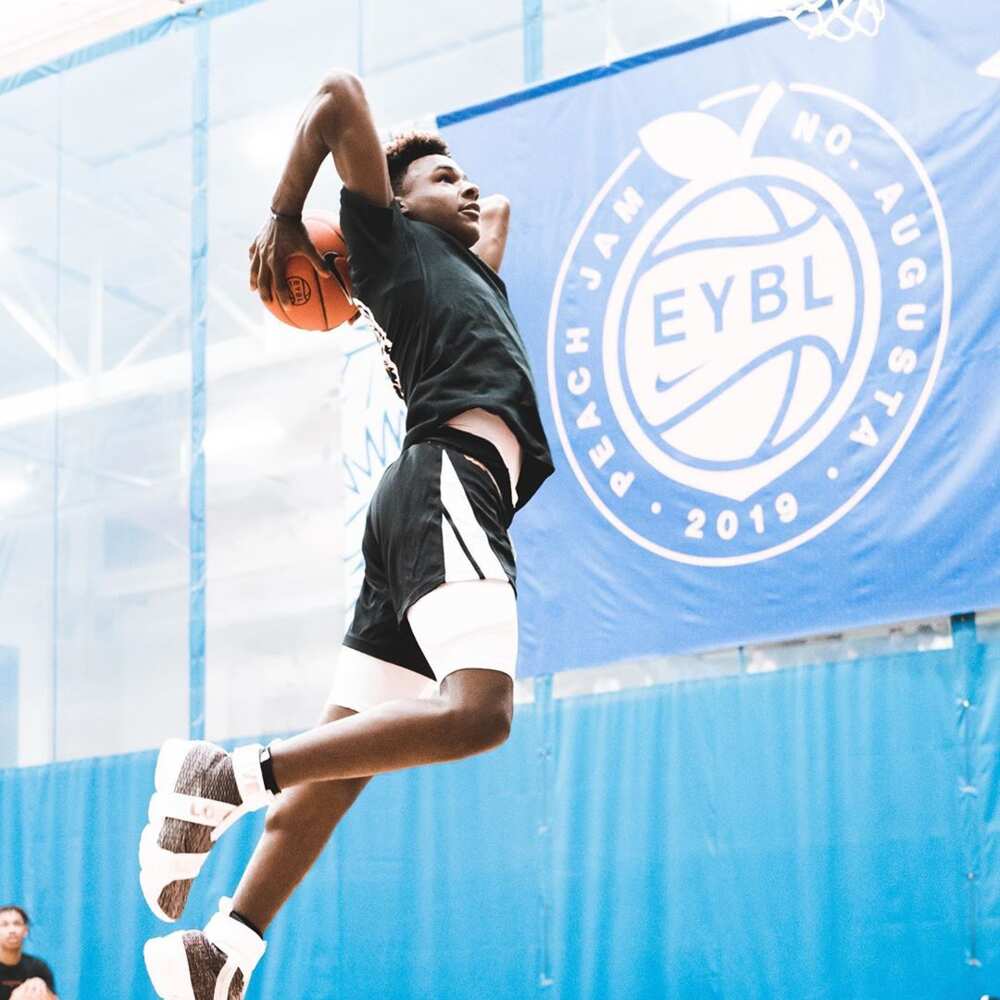 In March 2018, he assisted the North Coast Blue Chips to earn a John Lucas All-Star Weekend title in Houston.
In early December 2018, he played his first-ever match with the Crossroads School team. Crossroads won 61–48 over Culver City Middle School. He scored 27 points.
Is Bronny James good at basketball? He is, undoubtedly, good at it. He plays the point and shooting guard positions.
When he, Brandon "BJ" Boston Jr., and Ziaire Williams joined the Sierra Canyon team, it was instantly considered one of the best in high school basketball.
He played his first high school match in November 2019. He scored 10 points off the bench in a victory over Montgomery High School.
Sierra Canyon won over St. Vincent–St. Mary High School in December 2019. The young athlete scored 15 points and was honoured with the title of the Most Valuable Player.
One of Bronny James highlights was in early 2020 when his team beat Viewpoint School. He scored 17 points.
In his freshman year, he was Sierra Canyon's sole player to appear in all games of the season. He had an average score of 4.1 points in 15 minutes per game.
Bronny James ranking
Bronny James Jr height and skills make him one of the best teenage basketball players. ESPN has ranked him at the top in the 2023 class.
Net worth
Bronny James Jr net worth is yet to be made pe public. However, his father's is $480 million.
Instagram
His Instagram account has over 5.2 million followers.
Bronny James is a basketball player, just like his superstar father. Fans cannot wait to see how his future will unfold.