Cynthia Frelund biography: age, height, NFL, is she married?
Cynthia Frelund is a famous American sports television host, currently hosting the NFL shows GameDay Morning, Fantasy Live, and the podcast Game Theory and Money. She reveals the intricacies of football in great detail, thereby bringing people closer to the sport. What is her life like when she is away from the studio? Is Cynthia Frelund married?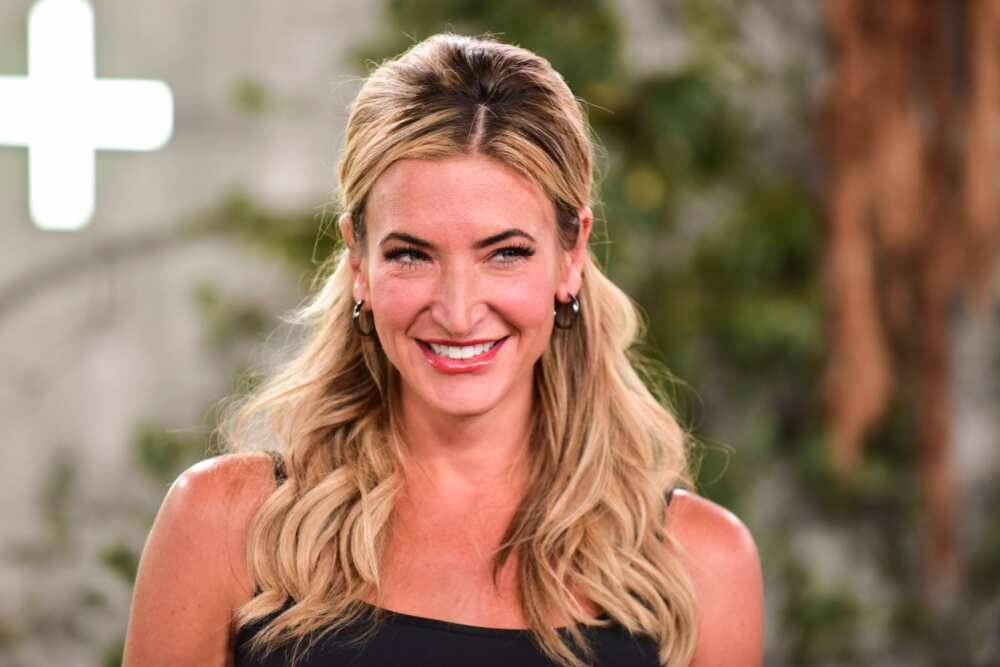 What exciting facts from Synthia Frelund bio do you already know? Step-by-step, this beautiful woman has made a name for herself as one of the best NFL analytics experts in the world.
Where is she from? And who is Cynthia Frelund boyfriend?
Profile summary
Profession: Television host, sports reporter, on-air predictive analytics expert
Date of birth: 24 August 1979
Cynthia Frelund age: 41 years (as of 2020)
Place of birth: Okemos, Michigan, the USA
Height: 5 feet 6 inches (168 centimetres)
Marital status: Not married
Cynthia Frelund biography
The TV host comes from Okemos, Michigan, the USA.
She was born into the family of Maryanne and MacGyver. She posted her parents' pictures on her Instagram during Father's and Mother's Day.
When does the host celebrate her birthday?
How old is Cynthia Frelund?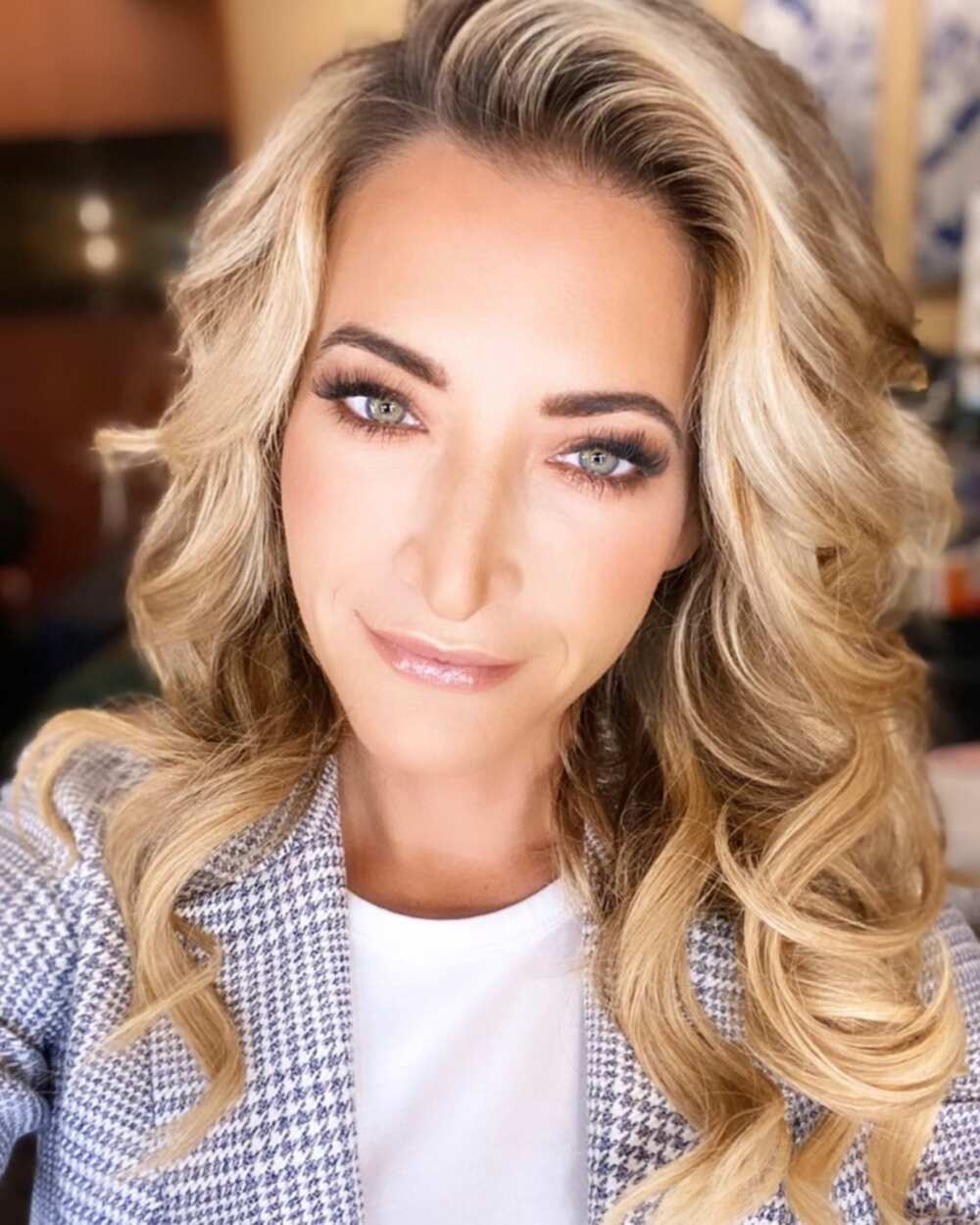 She was born on 24 August 1979. As of 2020, the TV anchor is 41 years old.
What is Cynthia Frelund height?
The host is 5 feet 6 inches tall, which is 168 centimetres.
Education
In 2001, she graduated from Okemos High School. After that, she joined Boston College and graduated in 2005 with a Bachelor of Science (B.S.) degree in Biology.
She then joined Northwestern University, where she received a Master of Science degree in Predictive Analytics.
After that, she attended the Kellogg School of Management at Northwestern University and graduated with a Master of Business Administration (MBA) degree in Entrepreneurship & Innovation, Marketing, and Finance.
Career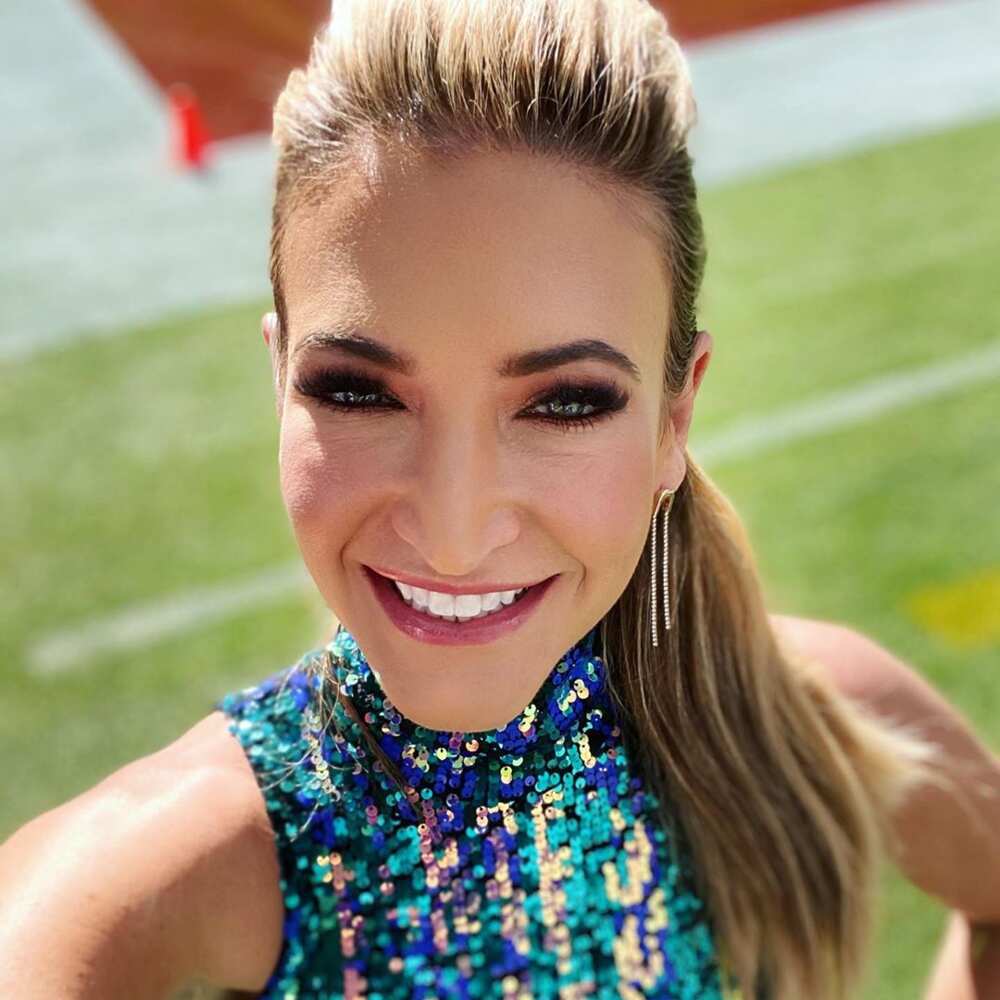 Her career began in 2005 with a position of the analyst in Fusion Finance. A short time after, she was promoted to Senior Analyst.
She then worked for the Finance department in the National Football League (NFL) in 2008.
From 2010 to 2012, she worked as a business development manager for Disney ABC Television Group.
In 2012, she joined ESPN as an Associate Director. In 2015, she climbed the career ladder to become the network's Sports Center's Predictive Analytics Analyst.
In August 2016, she left ESPN to join the NFL Network as a Predictive Analytics Expert. As of today, she is still working at NFL Network.
Cynthia Frelund hot body: How dos she keep fit?
NFL Cynthia Frelund is an active person who cares not only about the development of her professional career but also does various workouts, which help her to stay fit and healthy.
From 2005 to 2016, she trained people at East Bank Club as a Certified Pilates and Group Fitness Instructor.
Simultaneously, from 2007 up to 2012, she worked as a Certified Pilates and Group Fitness Instructor for Equinox.
She is also a marathon runner. The TV anchor takes an active part in the life and activity of Bright Pink, which aims to prevent and detect breast and ovarian cancer.
What is known about Cynthia Frelund husband?
NFL Network Cynthia Frelund husband
The viewership of the NFL Network is always excited about its hosts. Moreover, each detail matters when it comes to their relationship and private lives.
Who is Cynthia Frelund NFL Network husband? – They keep on asking while enjoying the shows and podcast run by the host.
As of today, she is neither married nor in a relationship. Moreover, there is no information regarding her previous boyfriends.
Net worth
According to marriedbiography.com, Cynthia Frelund NFL net worth is guesstimated at $1 million.
Cynthia Frelund has already made a name for herself in the sports journalism industry. As of today, she is considered to be one of the best football analysts in the world. She has millions of fans across the globe, admiring both her beauty and analytical skills.
READ ALSO: Megan Thee Stallion bio: Age, height, net worth, boyfriend
Legit.ng recently reported about the life of Megan Thee Stallion. The rising star is the daughter of the famous rapper - Holly Thomas.
Following the footsteps of her celebrity mom, she began working on her dream when she was only 16 years old. As of today, she boasts a diverse collection of singles you should listen to.
Source: Legit.ng