Tessa Brooks biography: Age, height, weight loss, who is she dating?
Tessa Brooks is a multi-faceted dancer, actress, and model who has amassed over 3.4 million subscribers on her self-titled YouTube channel. Having trained in dance from a young age, she has captivated her audience with her dance videos. She has consistently worked and filmed with top tier choreographers like Kyle Hanagami and WillDaBeast.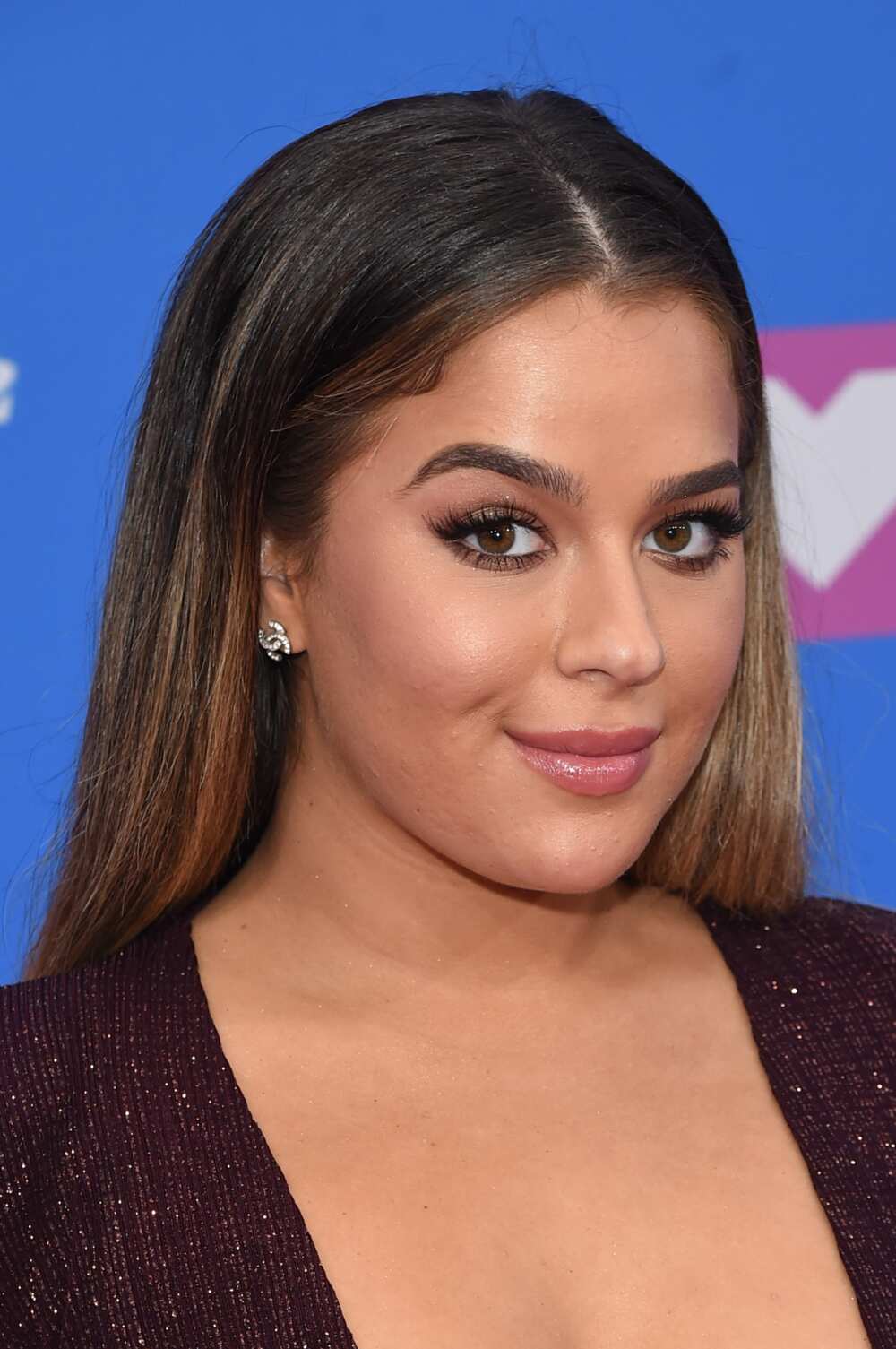 Who is Tessa Brooks away from the limelight? And is Tessa Brooks still in Team 10? Here is all you need to know about the celebrity.
Profile summary
Full name: Tessa Brooks Hammerschmidt
Birthday: April 5, 1999
Birthplace: Fresno, California, USA
Age: 21 years old
Birth sign: Aries
Occupation: YouTuber, Model, Actor, Dancer
Tessa Brooks height: 5 feet 7 inches
Weight: 123 lbs (56 kg)
Hair colour: Dark brown
Eye colour: Hazel
Ethnicity: White
Nationality: American
Marital status: Single
Facebook: @ImTessaBrooks
Instagram: @tessabrooks
Twitter: @TessaBrooks
How old is Tessa Brooks?
The social media celebrity was born on April 5, 1999, which means that Tessa Brooks age as of 2020 is 21 years.
Tessa Brooks family
She has two sisters, one of whom danced as part of Mommy and Me dance classes. She also has a step-sister.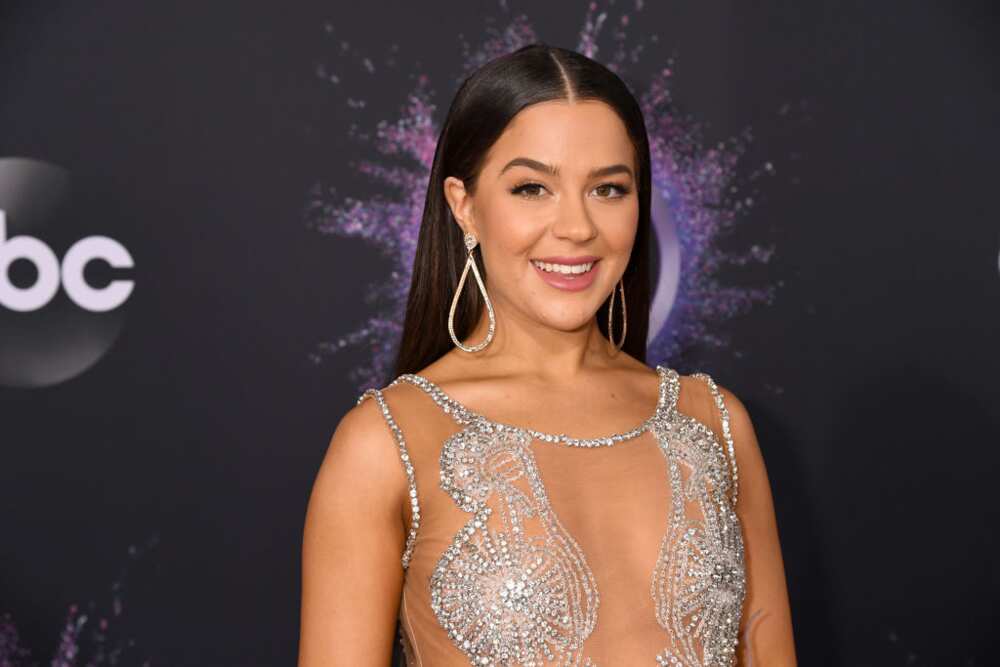 Career
The celebrity was exposed to dance and began training at a young age. She learned that dance allowed her to express herself freely.
Brooks started dancing when she was two years old. She began by posting videos of her dancing to songs made by artists such as Nicki Minaj and Rita Ora. Her first taste of the success that dancing would eventually bring her came when she performed on the Disney show, The Next Big Thing.
After appearing on the show, Brooks' online career took off, and she became part of the dance group named Team 10. This gave her more exposure, and she appeared in ads for brands such as Contours Designs, Marc Jacobs, Smashbox Cosmetics, and Coca Cola.
She also featured in videos for artists such as Diamond White and T-Pain. In 2018, Fullscreen Live announced that she would be the first solo headliner of its 20-City Girls Night In Tour.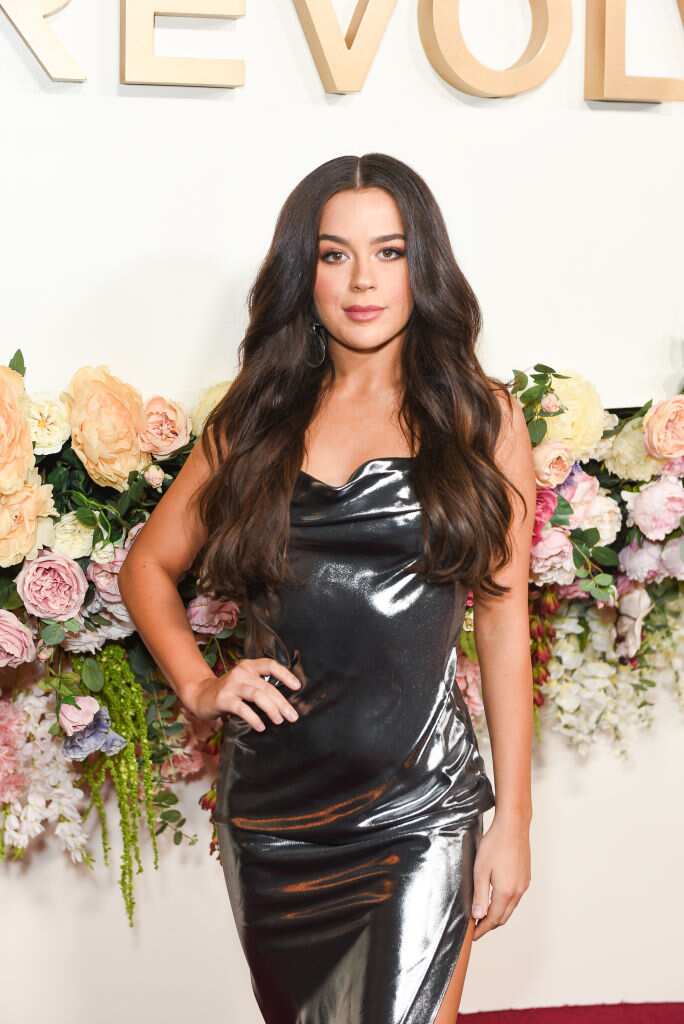 Despite venturing into vlogging and acting, Brooks states that she can't do without dancing.
Brooks told Inlove Magazine that her goal is to teach dance to kids who can't afford dance classes. She said:
"Dancing is such a beautiful art form because you can tell a story or express yourself in a way that words can't… A thing I really want to make happen is teaching dance to kids who, due to circumstances beyond their control, can't afford to take a dance class."
She has danced at events such as the Miss California Pageant, the Haiti Benefit Concert, and Disney's Next Big Thing.
Brooks is also an actress and director, known for Boss Cheer (2018), yA (2020), and Happy Hazel. Here is her full filmography:
Happy Hazel (post-production) - MzTiff
yA (2020) - Evelyn
Boss Cheer (2018-2019) - Madison Walker / Madison
Lexee Smith & Hello Kylie Feat. Tessa Brooks: The Party Follows Me (2017) - Dancer
She is also a director, having directed the short Ninjago: 2 Much Lloyd in 2018.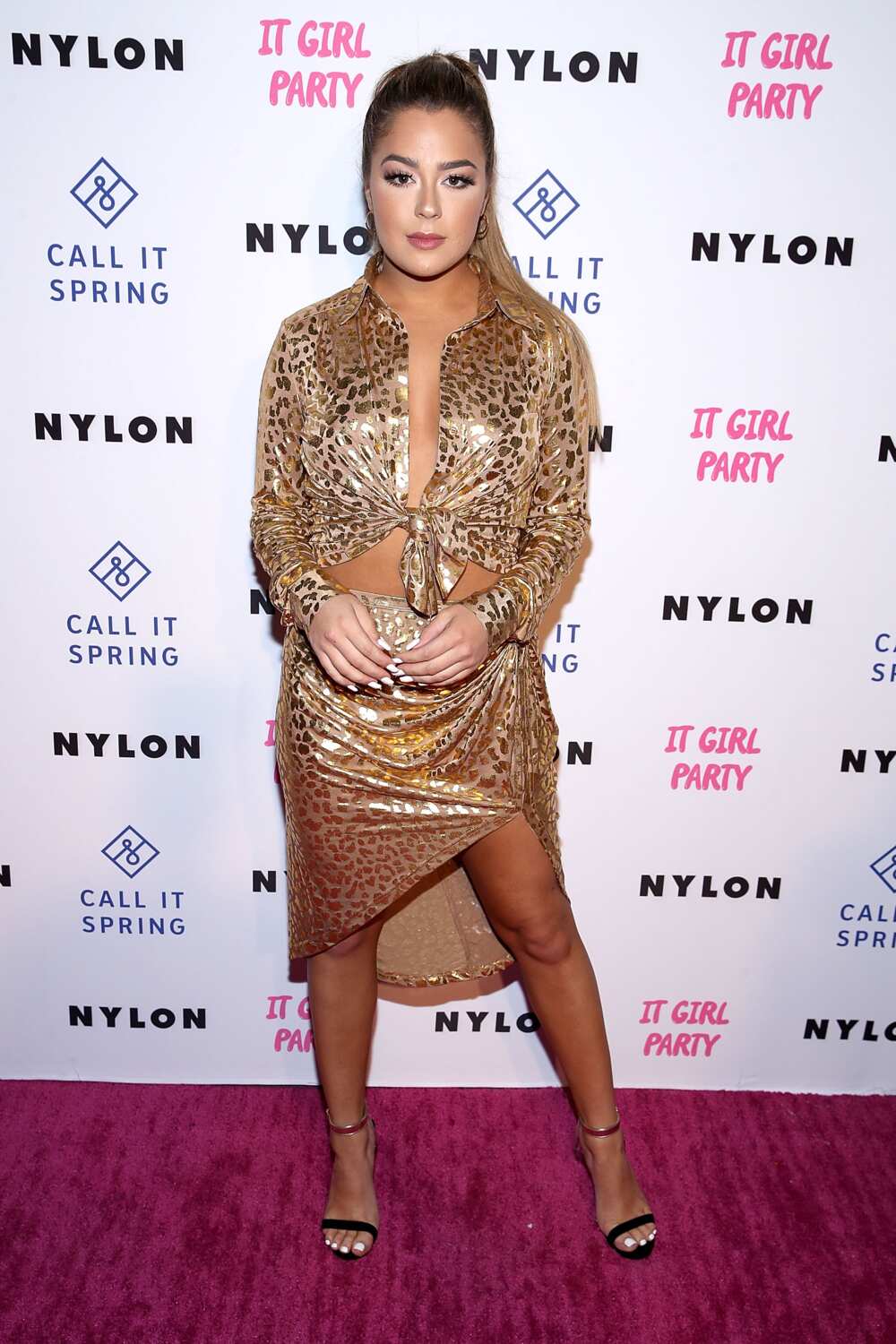 Tessa Brooks Team 10 controversy
Tessa was previously affiliated with the social group Team 10. Team 10 is a dance group that was formed by Logan Paul's brother Jake Paul. Brooks became a part of the group; she worked with Jake Paul, Erika Costell, and Chance Sutton during her time in Team 10.
Tessa Brooks leaves Team 10
At one point, Tessa Brooks and Erika Costell were the only female members in the group, but they weren't intimidated by it. In an interview with HollywoodLife in June 2017, Erika and Tessa stated that Team 10 felt like family.
However, at the end of the year, Brooks announced that she had left Team 10.
Why did Tessa Brooks leave Team 10?
At the very end of her new year vlog she called "I Have Something to Tell You," she let her fans know she's done with Jake Paul and his web star family he's created. She said,
"I just want to let you guys know that I am no longer in Team 10. I will definitely explain more in a later video but for now, it's New Year's, I don't want to get into all of that."
A little over a week later, Brooks divulged the details in a new video titled, "Explaining Why I Left Team 10." She said,
"It's a really bittersweet thing for me, because I am thinking of what it once was for me. It's a really sucky thing, it is what it is. You have to know when to let go… We've grown apart and we're heading in different directions, and that's totally OK. It's not something that is right for me anymore. We just disagree on a lot of things. Things just aren't how they used to be."
She continued to talk about how her decision to not move into the new Team 10 house made things complicated, and it seems like that ultimately created a rift between her and the group. However, she made it clear that she wants nothing but the best for Jake and the rest of the crew.
As she ended her video, Tessa suggested that there were other reasons why she left Team 10, but she chose not to reveal them because of their personal nature. Tessa said,
"There are things that are personal and that I don't need to be put out there" and she didn't want to "air anybody's dirty laundry."
Jake Paul and Tessa Brooks
Jake Paul believes that the stars who left Team 10 are unappreciative of how the group helped their careers. He stated in the docuseries, The Mind of Jake Paul:
"Managers, agents, house, food, money, fame, cameramen, editors, brand deals, everything I give it to them. Then, they forget where they came from after a couple of months and they're like, 'I can do this on my own, why is Team 10 taking a percentage of my earnings? I want to do something else."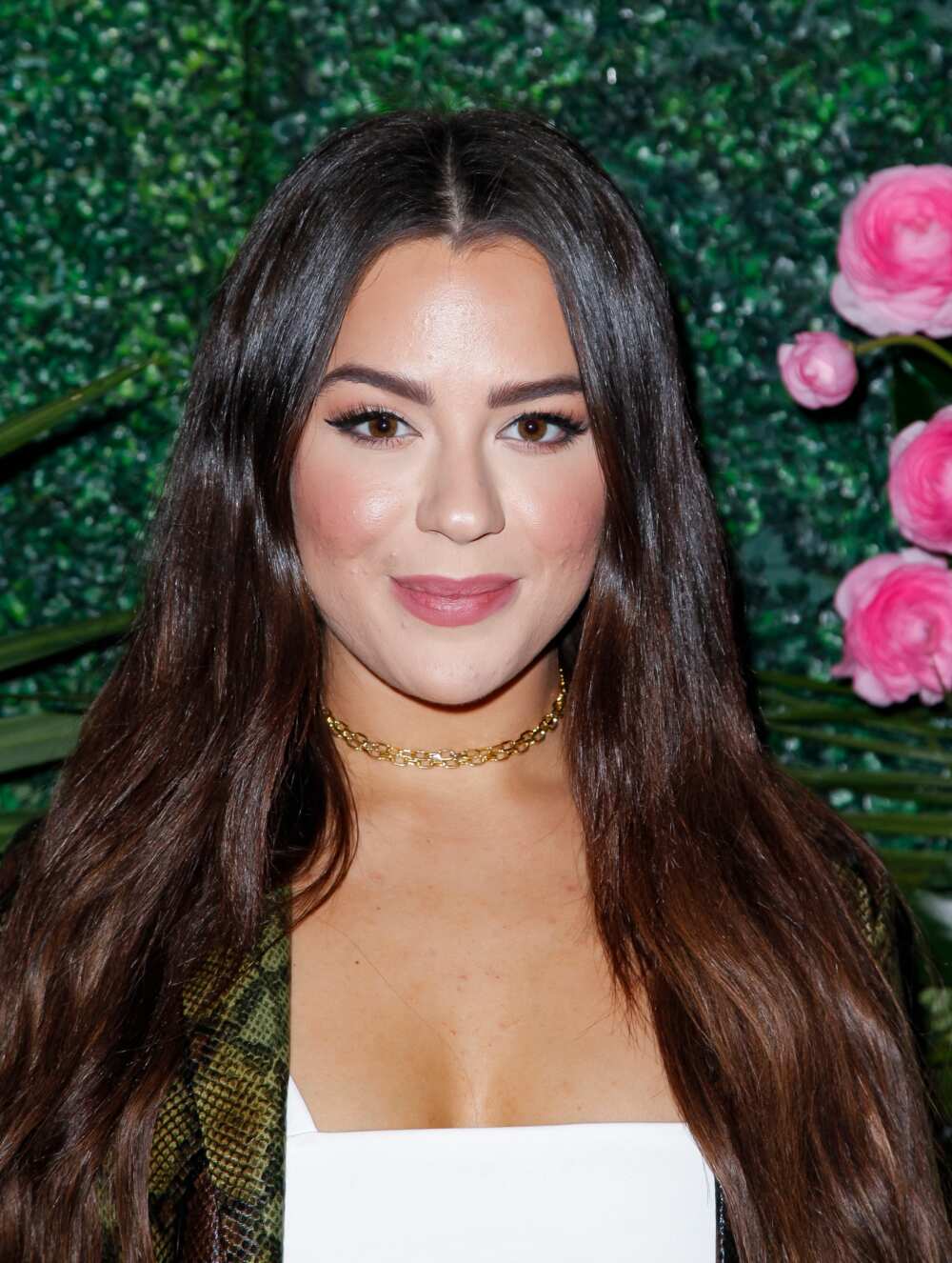 Tessa Brooks and Alissa Violet
Before Jake Paul and Alissa Violet had a falling out, Alissa was super close with fellow Team 10 member Tessa Brooks. In the weeks following Alissa's conflict with Jake, however, it became clear from Brooks's social media posts that she and Jake were still very close.
This shocked fans considering all that Alissa had revealed about how Jake treated her in the house. Everyone thought Brooks would support her and ditch Jake.
Shortly after Alissa realized Tessa had taken Jake's side in their blowout fight, she posted two pictures on Twitter. One was of her and Brooks standing in front of a wall with kisses all over it while the second was the same picture, only with Tessa expertly erased out of it.
"I am the facetune queen," Alissa captioned the two pics.
Tessa didn't respond explicitly to Alissa's diss until about a week later when she and Jake dropped a diss track with Team 10 called "It's Every Day Bro."
In the video, Tessa raps, "I fly like a drone / They buyin' like cologne / Yeah I smell good. Is that your boy's cologne?"
At that point, Jake pops out from behind Tessa and repeats the last line, "Is that your boy's cologne?" Tessa was definitely bragging about how close she was with Jake. Like, so close that she smells like his cologne now.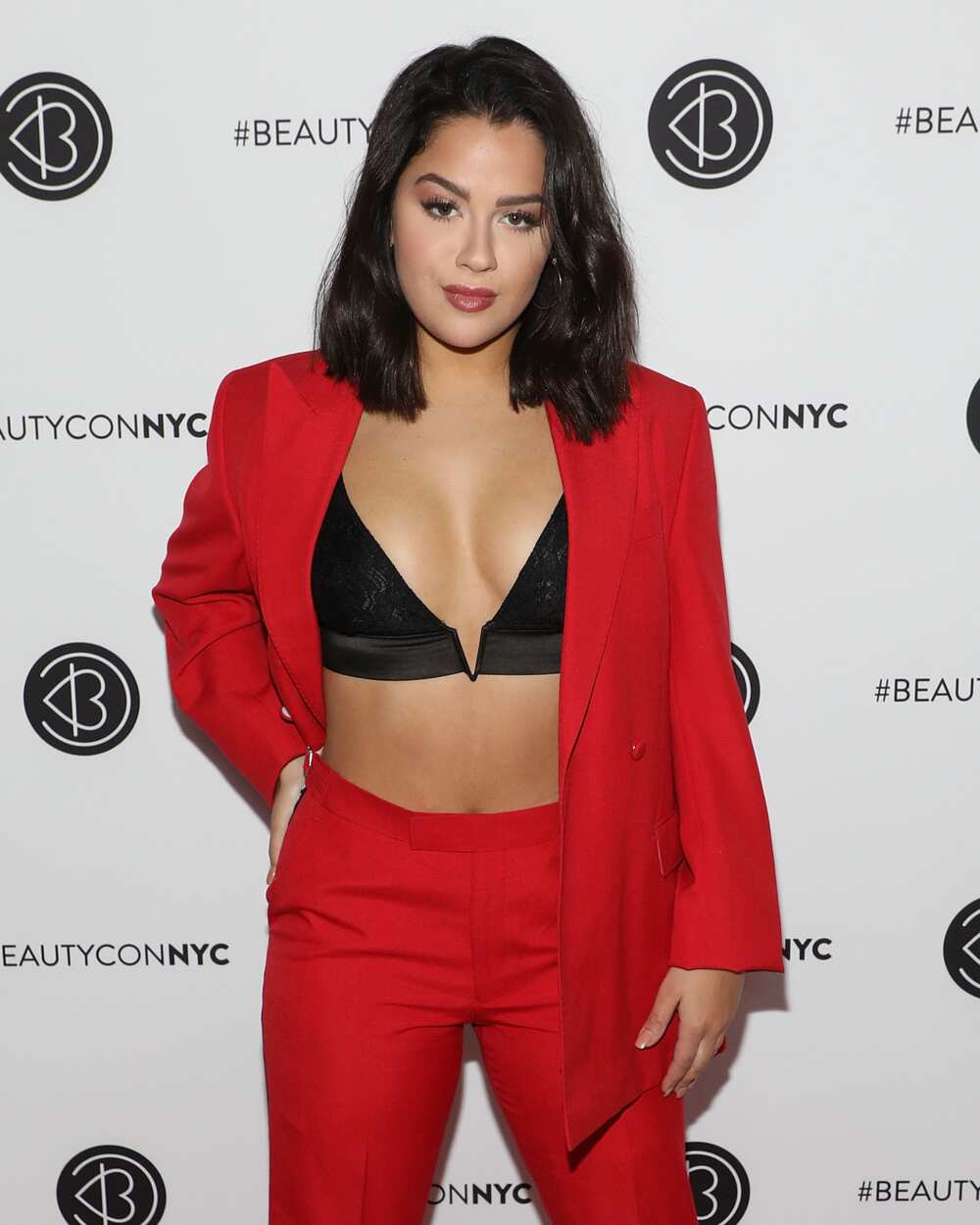 Relationship
Tessa and Chance Sutton first hinted that they were dating in March 2017 when Chance posted a photo of himself and Tessa and added the caption,
"Maybe I should've told her we were just going to the movies??"
At the end of June, the couple got fake married in Vegas, and Chance became Tessa Brooks husband. However, a couple of months after their marriage, Tessa announced via a YouTube video that they were no longer an item.
The relationship between Tessa and Chance came under the spotlight soon afterwards when a hacker leaked DMs, pictures, and videos from Chance's social media accounts.
The leaked DMs showed a conversation between FaZe Banks and Chance in which FaZe accused Chance of cheating on Tessa. Leaked videos and photos also showed Chance getting intimate with other girls.
Who is Tessa Brooks dating?
Bryce Hall and Tessa Brooks have sparked dating rumours after the two were seen getting close, as first reported by The Hollywood Fix.
The publication caught the two social media stars getting closer, sparking rumours that they might be more than friends.
Bryce and Tessa were out at the West Hollywood hangout Saddle Ranch with other online influencers.
The two sat next to each other as they enjoyed a long conversation, and at some point, they appeared to be getting close to kissing.
Bryce and Tessa haven't publicly addressed the viral video or the dating rumours as a result of it, so it is still unclear whether Bryce Hall is Tessa Brooks boyfriend.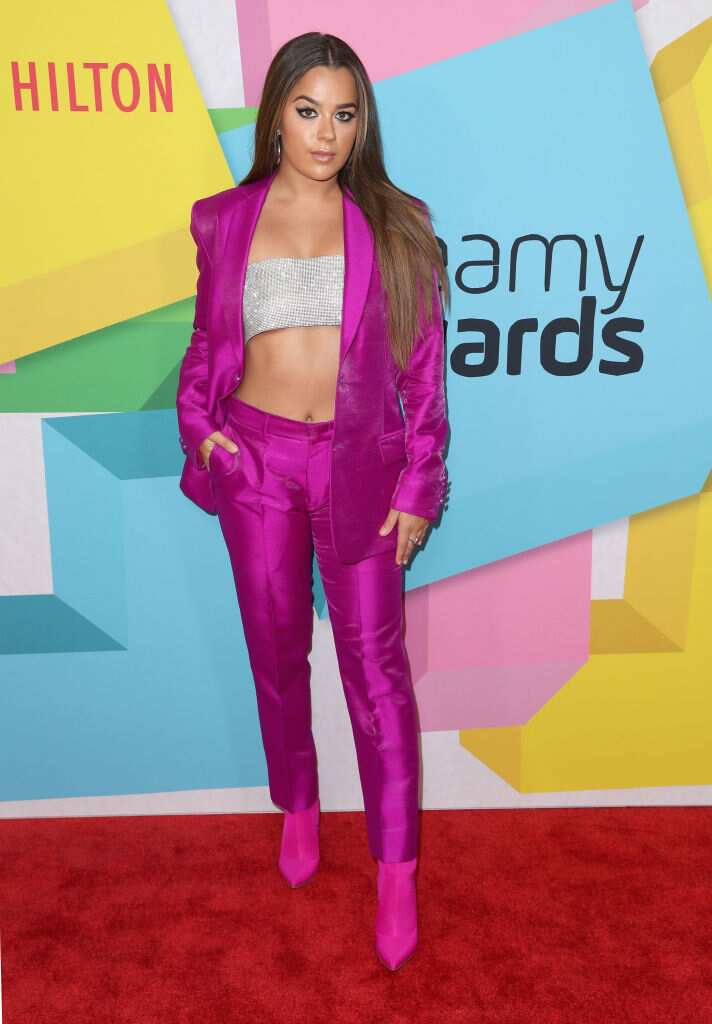 Tessa Brooks weight loss
While Brooks shared her weight loss secrets in 2019, the discussions for the weight loss dates back to 2016. She tweeted in October that year about the difficulty she had when deciding to lose weight. High carb/fat food was always a way of life.
As she was growing up, she was finding herself being more stressed out than usual. And when she did get stressed, she mentioned she is the kind of person who eats their feelings away. And so she did.
This was how she started gaining weight little by little. But after those moments, she made the big decision to finally be consistent in her diet plan and workout sessions, which led to her losing a total of 20 pounds in early to mid-2019.
How much is Tessa Brooks worth?
According to naibuzz.com, she has an estimated net worth of $400,000.
Tessa Brooks hot photos
Here are some photos of Tessa Brooks without makeup:
Tessa Brooks is a multi-faceted dancer, actress, and model. She has amassed a huge following on social media and is one of today's most prolific creators in the lifestyle space.
READ ALSO: Danielle Cohn bio: Age, height, boyfriend, is she pregnant?
Legit.ng covered the life story of popular YouTube sensation Danielle Cohn. Danielle Cohn is no ordinary teenager. The singer is one of the biggest social media influencers in the world.
Danielle Cohn is one of the most famous teens on the planet, and despite the controversies surrounding her, she is still among the most influential people on the planet.
Source: Legit.ng